Ayala Avenue's newest resident, the NEX Tower, was named as one of the winners of the Urban Land Institute (ULI)'s inaugural Asia Pacific Awards for Excellence. According to the ULI website, the award "recognises superior development efforts across the Asia Pacific region in the private, public, and nonprofit sectors." Ten winners were chosen this year; aside from NEX Tower, some of the winners include the Aoyama Building in Tokyo, Japan and the Fish Lane in Brisbane, Australia.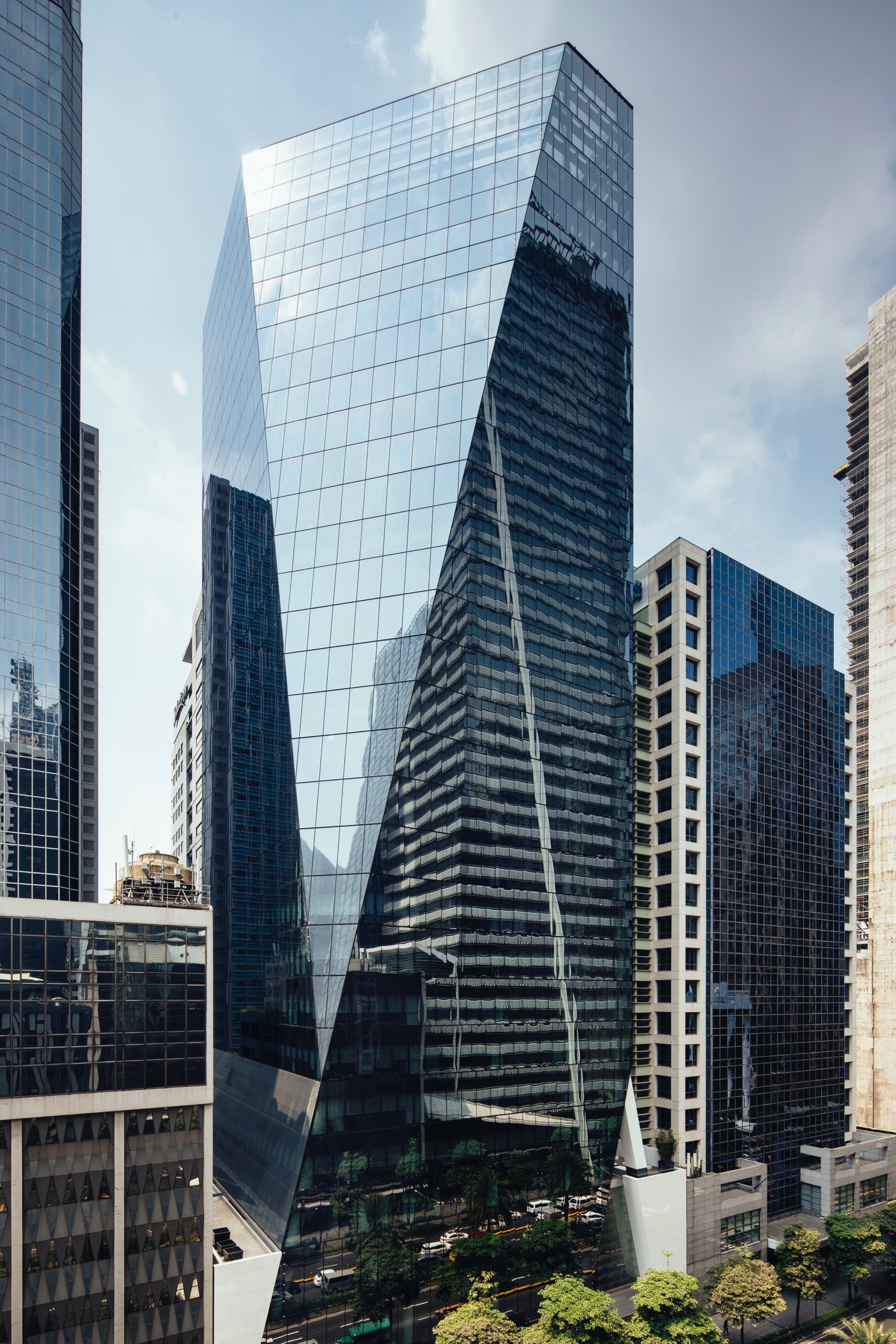 The NEX Tower is the flagship project of boutique real estate developer Nova Group, designed in collaboration with architecture firm Skidmore, Owings and Merrill (SOM). (Fun fact: SOM is the award-winning firm that designed the Burj Khalifa in Dubai.)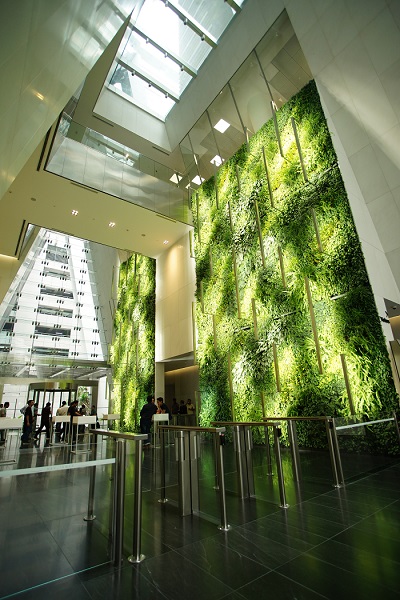 From the outside, the 28-storey building stands like an imposing, crystal-clear glass dome. Step inside, and you'll find a sustainable, green space, with four "landscaped outdoor spaces…built throughout the building." It's a Leadership in Energy and Environmental Design (LEED) Gold-certified skyscraper, a marker of its green design.
According to Business Inquirer, the building implements "low emissivity, double-pane curtain wall throughout the building and the highest efficiency air conditioning available in the market. It also aims to save at least 50 percent in water consumption with the aid of low-flow water fixtures and a rainwater collection system."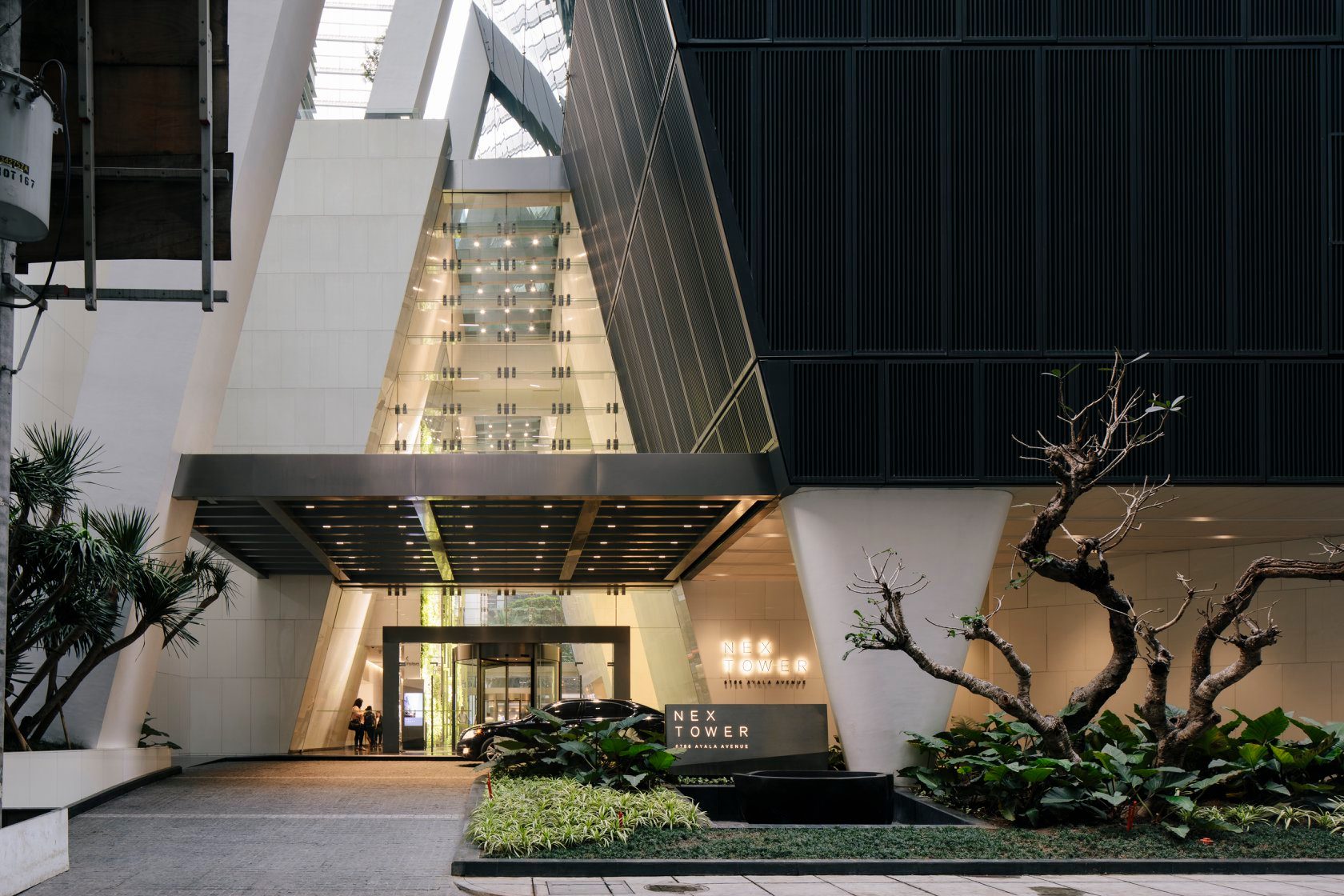 In the same article, Business Inquirer quotes Nova Group managing director Arch. Ricardo "Chut" Cuerva on the design philosophy that came into building the structure. "We believe that good place-making is an important responsibility for a developer. Our buildings strive to integrate with and enhance the community it's situated within."
Featured photos courtesy of Nova Group
Get more stories like this by subscribing to our newsletter here.
Read more:
Inside architect Carlo Calma's colossal skeleton-like Infinity House
The legacy of architect Ramon Zaragoza in the heritage sites he helped bring back to life
Architect couple in La Union turned a container van into a retro, functional abode
Read more by Zofiya Acosta:
Khao Khai Thai doesn't believe in westernized Thai food
Ibarra's new limited edition watch is inspired by Jose Rizal's own timepiece
Stop Kiss, and the hard-earned win of a queer woman kiss
Writer: ZOFIYA ACOSTA