The pets are alright: Grab's new feature GrabPet will insure your pets in transit
Yes, your pet will be insured by Grab but only if you book GrabPet. Here's what else you need to know about it
Jul 19, 2019
Here's some good news for all the fur parents and pet rescuers out there: If you ever need to bring your pet out (or need to transfer a rescue) but have no car available, you can now just easily book a Grab.
The ride-sharing service recently rolled out a new feature called GrabPet. Passengers who book this will be picked up cars equipped to carry a variety of different pets, from dogs and cats, rabbits, hamsters, guinea pigs, to fish and turtles.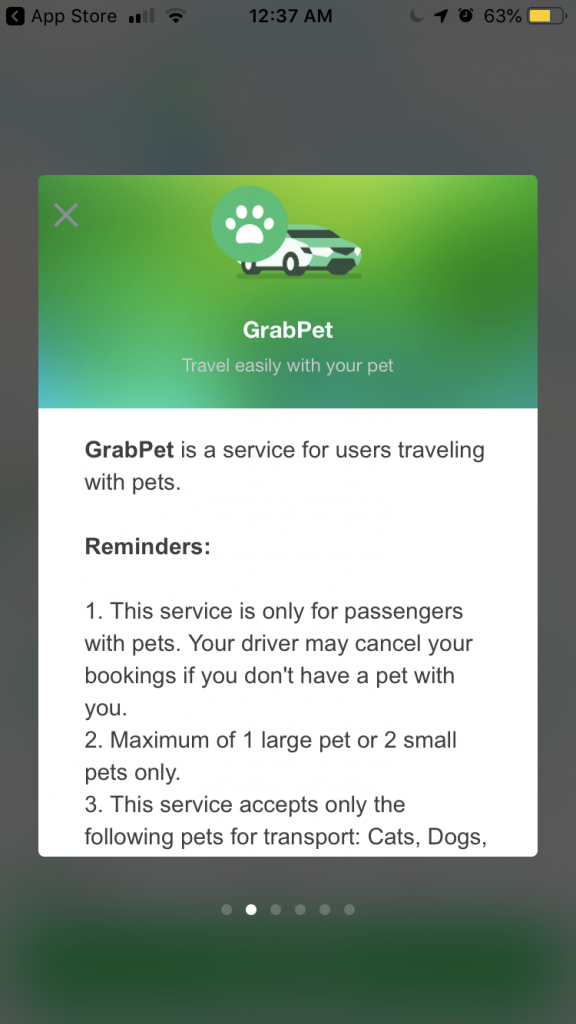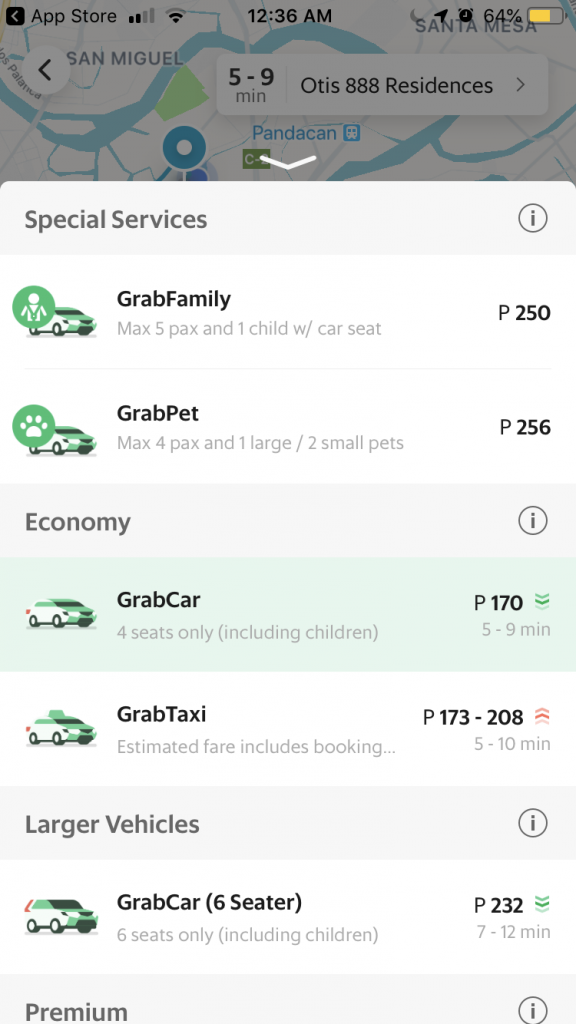 Drivers who sign up for GrabPet will be given equipment to help them cater to passengers who book the service. Among the given equipment are a pet kennel (that can fit one large dog or two medium breed dogs or two cats), a waterproof cargo liner for the back of the car, and a pet barrier. All passengers have to do is bring their dogs leashed or crated with a muzzle, cats, rabbits, guinea pigs, and hamsters crated, fish in a sealed bag or closed tank, and turtles in a closed container.
GrabPet rides are charged with Premium fares, as the drivers will be given equipment and training to properly handle rides with your pets.
But even if drivers will be receiving basic training, passengers must accompany their pets during rides. Pets are also covered by insurance if their owners booked a GrabPet, which is a six-seater feature.
This new feature was rolled out in line with the Land Transportation Franchising and Regulatory Board's (LTFRB) Memorandum Circular 2019-019, which allowed the transport of pets in public utility vehicles.
GrabFamily, another six-seater feature that launched together with GrabPet, on the other hand, is for those traveling with small children. It's compliant to the new Republic Act No. 1129 or the Child Safety in Motor Vehicle Act.
Header photo courtesy of Avi Richards on Unsplash
Get more stories like this by subscribing to our weekly newsletter here.
Read more:
How to keep you and your pets safe during emergencies
LIST: 6 pet-friendly hotels for your next vacation
Can you imagine a world without pets?
TAGS: Grab grabpet LTFRB pet transport pets TNVS