What is a "dirty" high tea? Let these talks teach you that and more home decor ideas
Nolisoli in the House is a series of talks about home decorating, healthy eating, and unconventional home ideas happening at The House by Lady Scott Jones
Jul 31, 2019
You know how the old saying goes "a house don't make a home," or something to that effect. And it's right. It takes a whole lot of work to turn something, anything, into a home. And even the very definition of home is changing. On the latest issue of the Northern Living magazine, for example, we wrote that a home should not only allow for humans to live but also for the Earth to breathe. It's called green architecture, look it up.
So back to my point that homemaking is a lot of work. Today, to put up a home means considering the welfare of the people living with you, family or not. And that goes beyond just installing an air purifier, or the right amount of light fixtures, it's also about making sure what you're eating is nutritious and sustaining (and sustainable).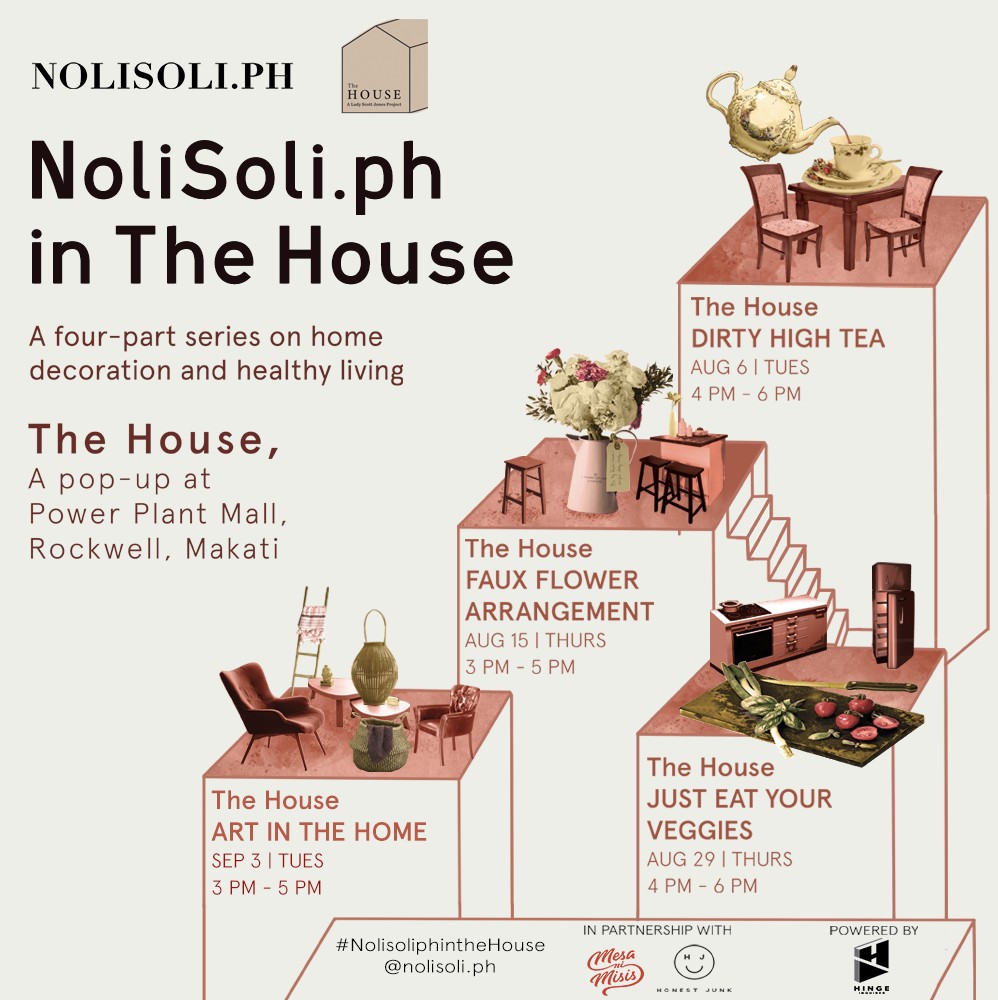 We hear you, alright. That's why we partnered up with The House by Lady Scott Jones, a pop-up at Power Plant Mall that combines furniture, flowers, and food under one roof, for a series of talks called Nolisoli in The House.
Every week starting Aug. 6, there will be talks and workshops about home decor, floral arrangements, and ideas on how to prepare healthy meals or how to host a party.
The 

House

 Dirty High Tea
Aug. 6, 4 p.m. to 6 p.m.
View this post on Instagram
This is none of that stiff and snotty sit-down affair. Chef Booj Supe of Gourmet Garage, The House's in-house caterer together with Honest Junk, a healthy snacking option, will redefine this practice with their healthy and sustainable takes on high tea staples—from a selection of fresh tea to complementary dishes.
Faux Floral Arrangement
Aug. 15, 3 p.m. to 5 p.m.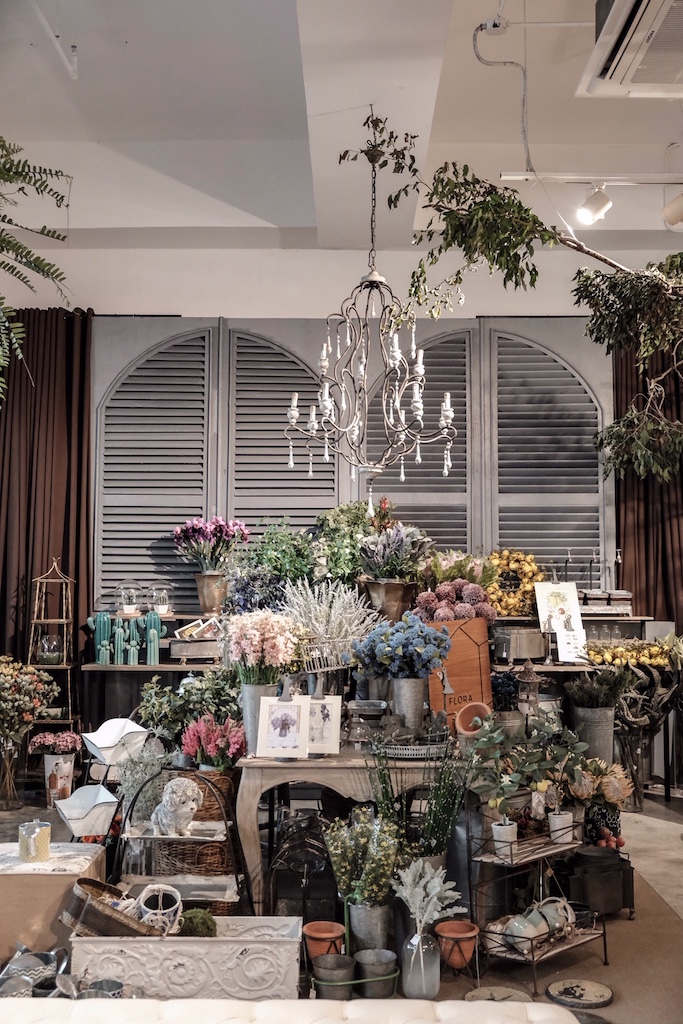 Always opting for fresh blooms may not be the best idea for homemakers considering their cost and the upkeep. In partnership with Rustan Flower Shop and Rachelle Wenger, we're giving you ideas on how to decorate using artificial flowers at home.
Just Eat Your Veggies
Aug. 29, 4 p.m. to 6 p.m.
Minding what you eat has become a movement in itself these days and Mesa ni Misis is all about this advocacy of creating easy-to-replicate vegetable dishes. Together with the Gourmet Garage team, Juana Manahan Yupangco of Mesa ni Misis will demo veggie recipes that any aspiring plant-based eaters can do at home.
Art in the Home
Sep. 3, 4 p.m. to 5 p.m.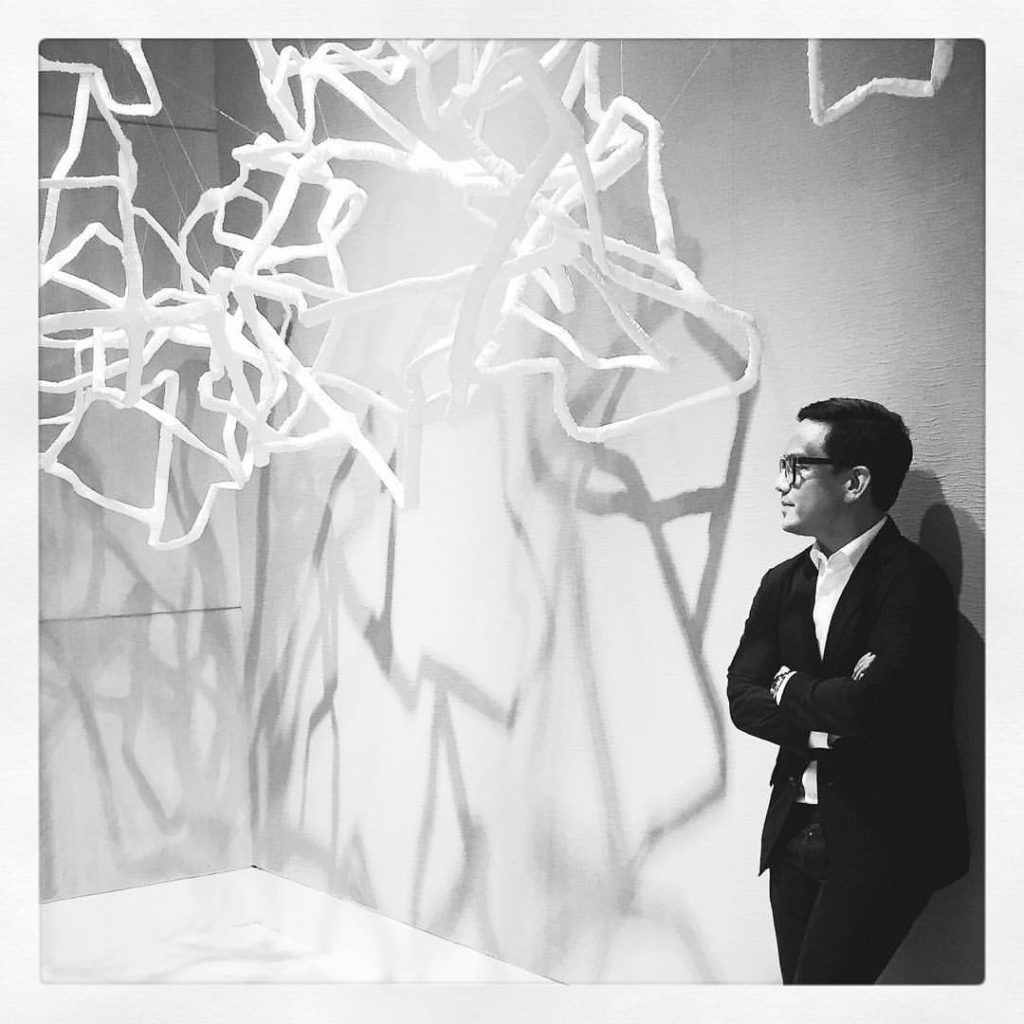 Having a piece (or pieces) of art at home certainly adds another dimension to your space. Not only does their presence change up the mood of the room where it's in but, strategic placing and harmonizing with other interior elements helps. Art Consultant Miguel Rosales of Caramel Creative Consultancy will be helping you with that, as he teaches us a lesson or two in seamlessly incorporating art in the household.
Nolisoli.ph in The House is a four-part series of weekly talks in partnership with The House by Lady Scott Jones, Gourmet Garage, Honest Junk, Rustan's Flower Shop, Mesa ni Misis, and Miguel Rosales.
RSVP to any or all of the free talks through by contacting Cae Belciña at 0917-7043869 or by going to the #NolisoliPHinTheHouse Facebook event page.
Get more stories like this by subscribing to our weekly newsletter here.
Read more:
Let your personality type dictate your home decor
How to enjoy vegetables, according to this cookbook
3 tea-infused cocktails to get you through the week
TAGS: Gourmet Garage honest junk house Mesa ni Misis Miguel Rosales Nolisoli in the House Rustans Flower Shop The House by Lady Scott Jones The House Calls