At this tea shop at Megamall milk tea is brewed on the spot and paired with kakanin
Tea Mama's teas are brewed in front of you using teas that they picked themselves and that you can buy, too
info
Tea Mama

Tea

10 a.m to 10 p.m.

₱

P120 to P250
Writing about a new milk tea place at this point seems pointless with the number of brands out there, which seems to be just incarnations of existing ones. There are plenty of Taiwanese, Thai, Chinese, or Hong Kong milk tea outlets claiming to be as authentic as possible. Right now, the trend seems to be brown sugar milk teas.
[READ: Where to get brown sugar milk tea in Metro Manila]
The rate at which these shops are popping up is unbelievable. That's thanks in part to the Filipinos' unwavering love for milk tea (and patience for queueing). This is despite studies revealing how sugar-laden these drinks are (yep, they still pack lots of sugar even tho you go for the lowest percentage possible).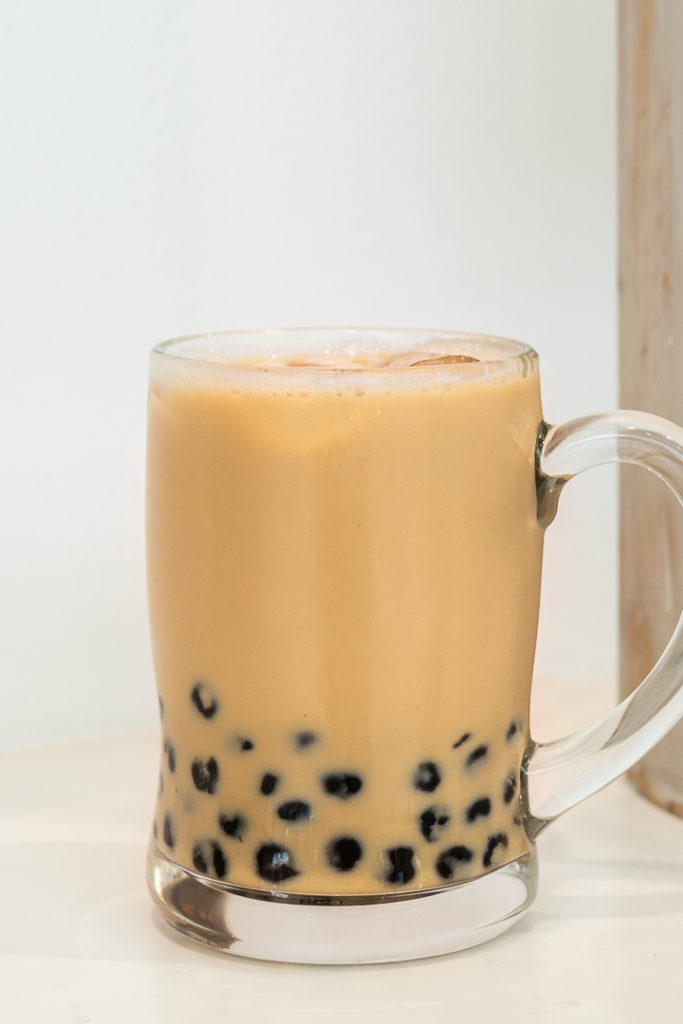 "But tea is a good source of antioxidants, right? So it's healthy." It is but adding milk to it, according to a study published in The European Heart Journal in 2012, actually decreases the tea's potency and antioxidant content.
It doesn't help either that milk tea shops are not very transparent in their practices. It usually goes like this: you order, and someone from behind the counter fixes it up, and within a few minutes, it's ready. No explanation whatsoever of what they put into it. Heck, there isn't even a list of ingredients listed on the cup.
"When you see it you already know the difference." That's Tea Mama owner Renée Sebastian when asked what sets her new tea shop apart from others. Previously a stall called Sweet Teas, they've rebranded but retained the same location at SM Megamall's new food hall.
Not to be shady to other well-established milk tea shops, Sebastian, acknowledges the inherent appeal of this beverage. "There is nothing wrong about boba pearl milk tea. Those places are like a nice gift or cheat treat or something. But Tea Mama is more like a daily habit. If you want to actually enjoy that drink on a daily basis, you have to make smarter choices for your body. Let's be real no masarap sila e, 'di ba?"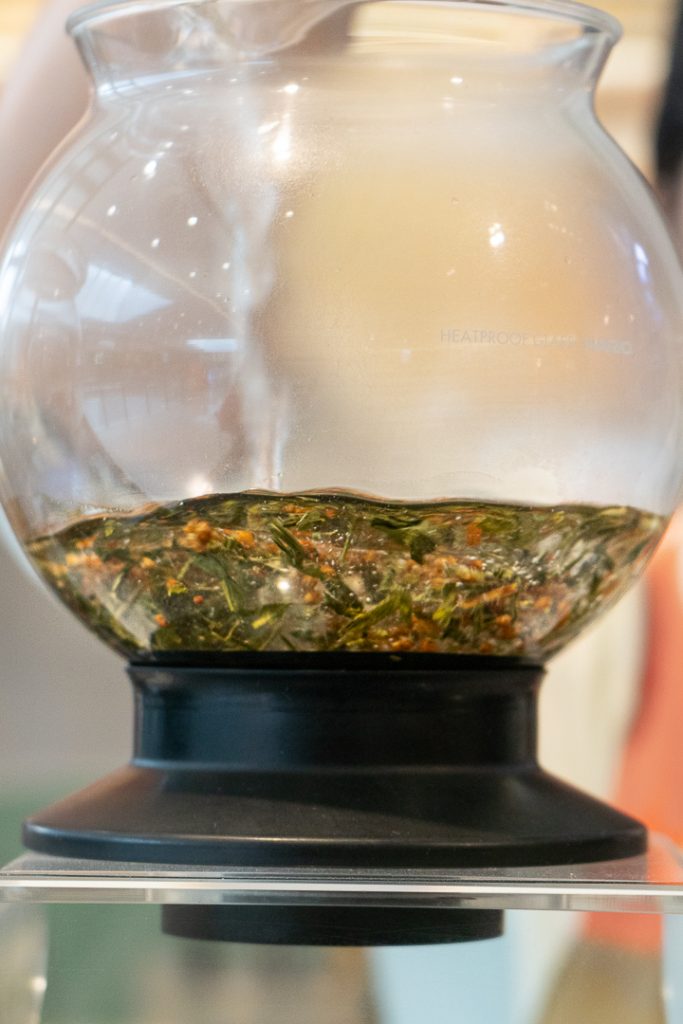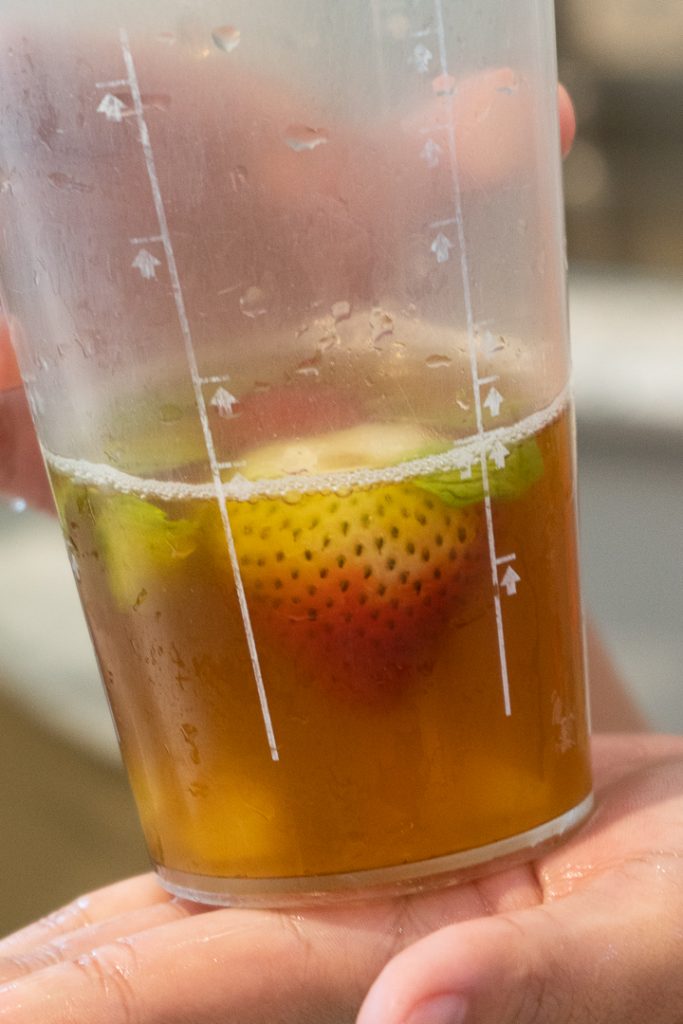 She is no stranger to the business either, which makes her previous statement all the more relevant. She is a tea master, the country's first no less.
But that expertise does not come off as arrogant nor self-righteous, and neither does her brand. There's an air of approachability to the way everything is designed in the store. There are no hifalutin terms that will intimidate customers. The teas are color-coded by kind: orange is uplifting, purple is soothing, and green is nourishing. And you see everything they do with your order on the counter (given their small setup), from brewing (yes they brew on the spot) to mixing.
"Our objective is really to push the culture of tea in the local market. What we put out on the market is something that we have studied, been in close contact with, and, in fact, we grow it now," she says.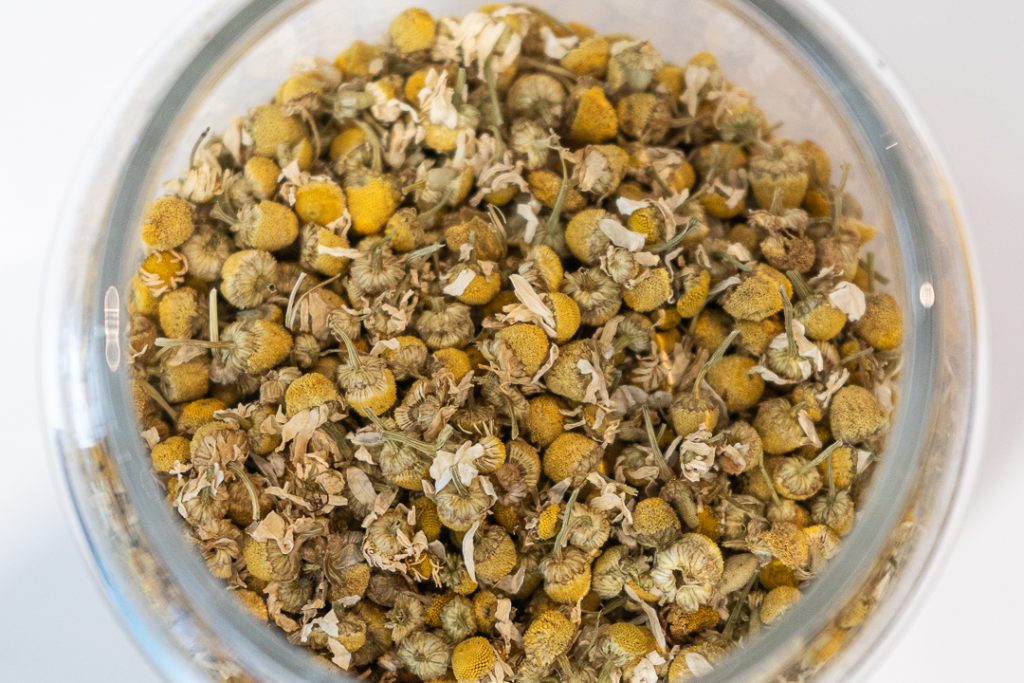 It's about making tea accessible to everyone, Sebastian shared. And not just any tea, for that matter. They have the usual Assam black tea, Jasmine tea of Chinese origin, Oolong from Taiwan, sure. "But the beauty here is you can pick other teas. You can go for an Alishan high mountain Oolong or a rare antler tea from Africa in this store and not have to pay for it like you're going to a fine dining restaurant."
But more than just these premium tea options, the drinks at Tea Mama are playful, quirky, and inventive—not to mention, highlighting local produce and flavors.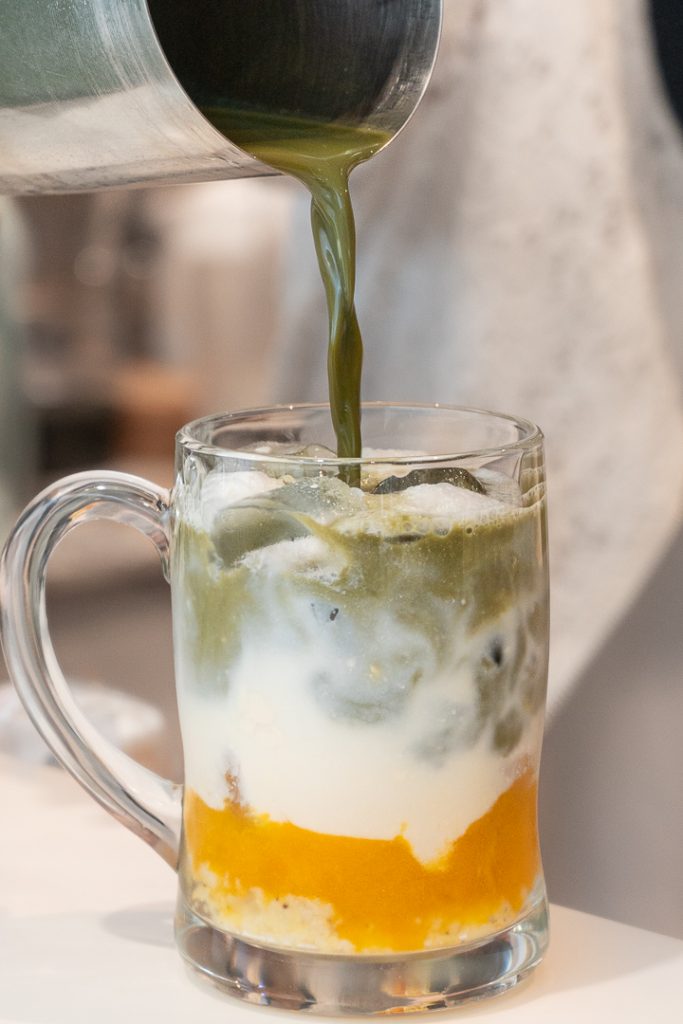 There's a mocktail-like fruit tea called mojito mint that has green tea, lime, and mint, which is customizable, too. We tried a drink called kiwi melon, that's faintly reminiscent of summery flavors with gumamelon fruit tea, kiwi, and melon.
You can also find a refined version of iced tea in their menu called the plantation iced tea that has pineapple, tropical lime, and a black tea base.
An entire part of the menu is dedicated to matcha, and why not (match haters can choke)? One of the most surprising items from this section is a vibrant mix of matcha and mango with milk, and chewy plantain bits for sinkers.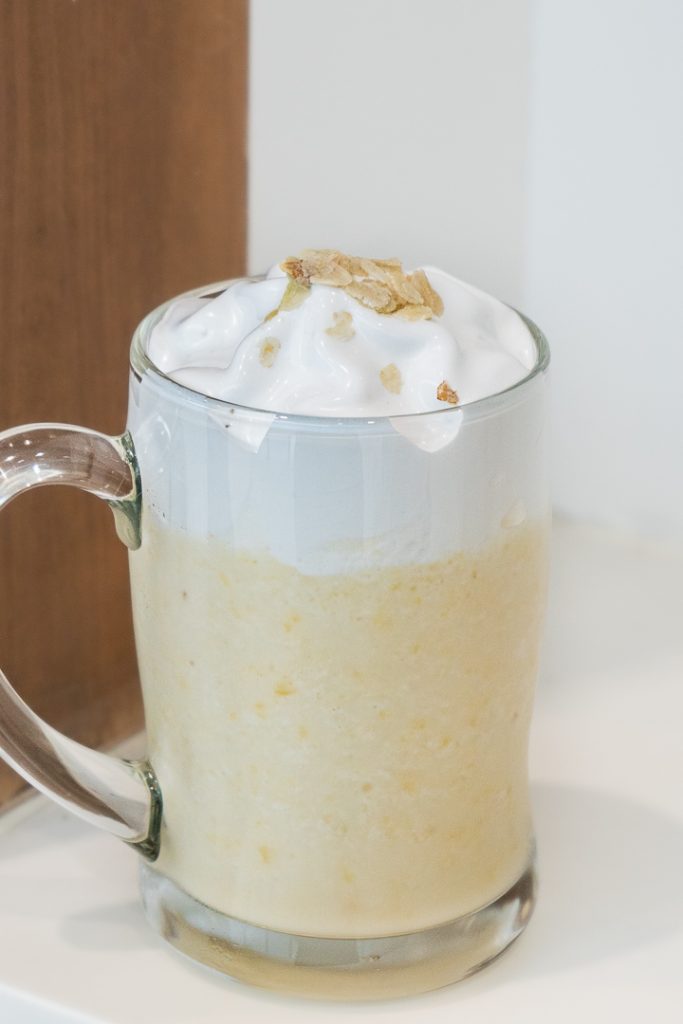 Another welcome variant from the milkshakes side almost tastes like ginataan because it uses coconut milk cream—a vegan option available for all drinks along with vegan condensed milk, almond and soy milk, and vegan sorbet—and jackfruit.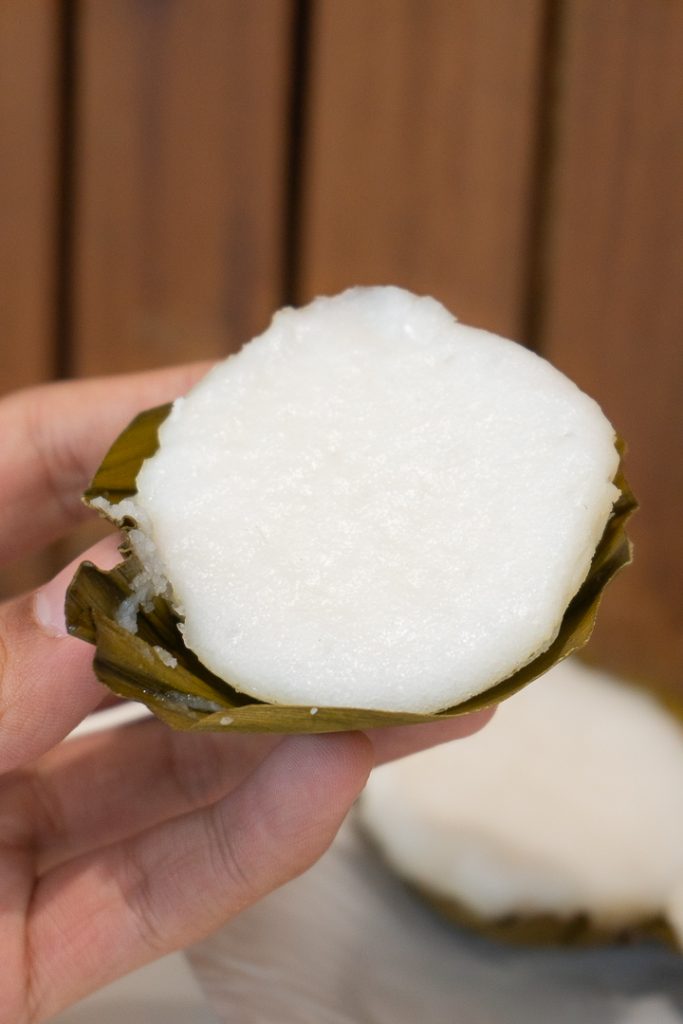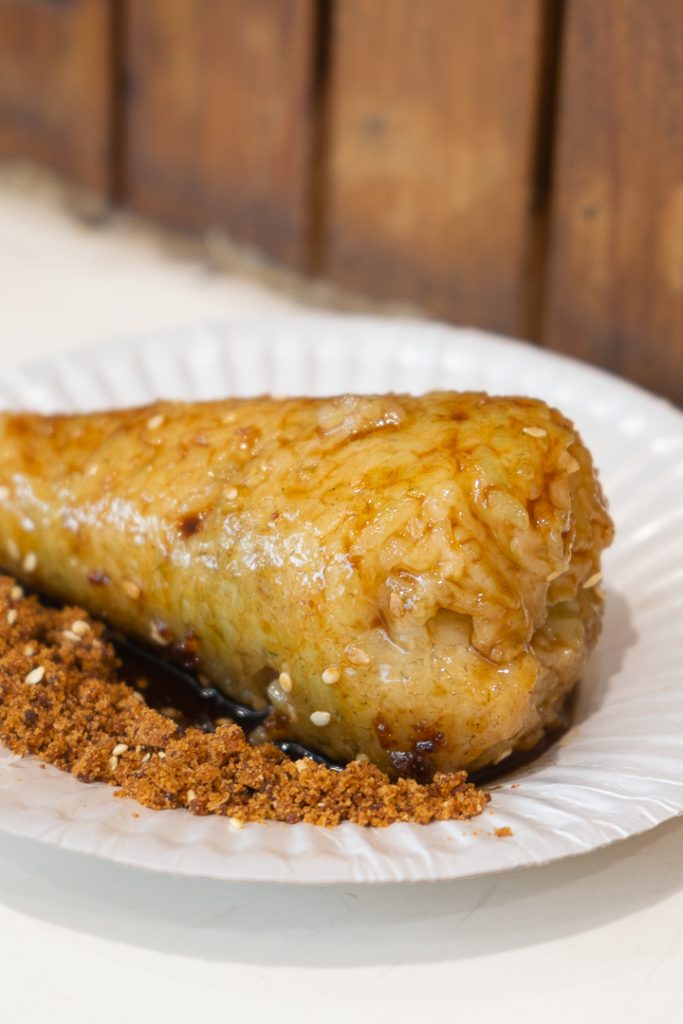 This drink goes very well with their selection of sweets, which by the way, is also peculiar for a typical milk tea shop. Instead of cookies and other treats, they pair the teas with kakanin like puto and suman. "We used to have sweets like tea-infused cookies and I pulled those out because we are a homegrown brand and we need to promote our own," Sebastian said.
What little space they have is mostly occupied by fresh ingredients, ranging from fruits to loose leaves neatly organized per kind in glass jars. They also sell these per gram.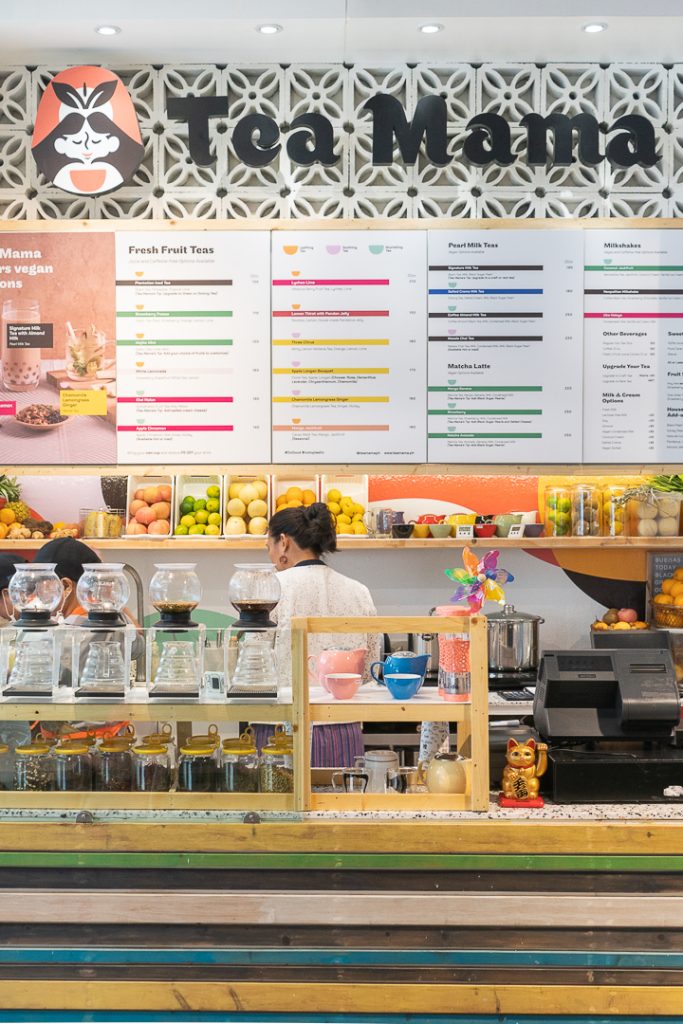 "When you drink this and you take it home, I'm hoping you come back to us saying, 'Paano timplahin 'to?' or 'Pwede ko bang bilhin 'yung leaf?" Because at the end of the day, Sebastian said, "we're a tea company, we sell loose teas, we want you to buy tea. You can take it home and do it at home. It's part of pushing tea culture."
Get more stories like this by subscribing to our weekly newsletter here.
Read more:
Hey, vegans and lactose-intolerants: FRNK Milk Bar in Glorietta has non-dairy milk tea
This global milk tea franchise just opened at the Mall of Asia
3 tea-infused cocktails to get you through the week
TAGS: mega food hall Milk tea sm megamall tea tea mama
WHY GO?
It's a refreshing take on milk tea shop with focus on transparency, health, and local flavors, all the while promoting a wider tea appreciation among customers.
MENU