This bakery is celebrating the first National Banana Pudding Day
M Bakery brings back nostalgia with this limited edition dessert
Aug 20, 2019
The Filipinos' love for all sorts of knick-knacks and candies never stop, from sour to sweet flavored goodies that for years we've come to love as a child. But Choc Nut has always been a local favorite throughout the years.
I could even still remember collecting a bunch of coins just so I can buy many of this to snack on during class hours when the teacher was not looking. (Yes, the craving was that serious.)
After many renditions to the local favorite, a franchise bakery from New York is making a way to introduce local flavors with some of the Western city's famous desserts. M Bakery is bringing back the nostalgia by celebrating the first National Banana Pudding Day.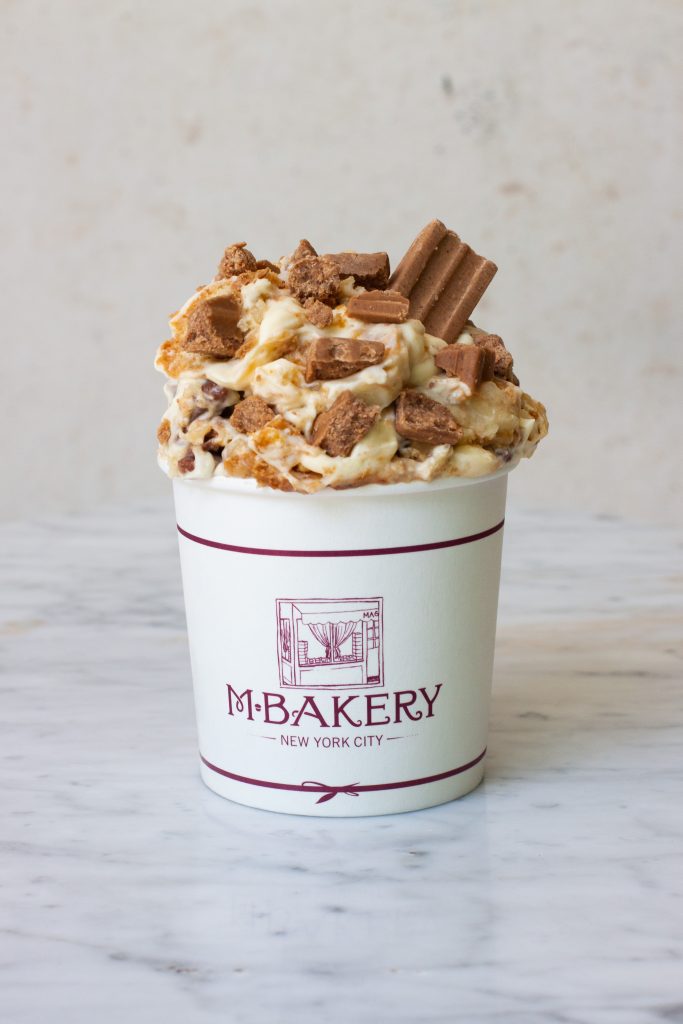 As part of their anniversary gala, M Bakery is launching the Choc Nut Banana Pudding on Aug. 21 in celebration with the famous chocolate-peanut candy Filipinos grew together with New York's banana pudding dessert. 
Chef Candy Lu said that that it took them many tries to put a balance on the flavor of the banana pudding and the Choc Nut bar's sweetness. They also had it tested at the main headquarters in New York before fully releasing it. 
Available for a limited period only, the dessert is made with fresh bananas, vanilla wafers and creamy vanilla pudding layered with swirls of Choc Nut butter and real Choc Nut crumbs. Aside from pudding, the bakery also offers a wide array of locally-infused flavors like Calamansi cheesecake, Ube cupcake, and Mango Coconut Lime Banana Pudding. 
"The taste of Choc Nut offers a distinct flavor that reminds every Pinoy of fun childhood memories. We thought it would be great to innovate our most popular product using a local flavor that does not only offer our fans a different way to enjoy the taste they already love but also brings them great memories with every bite," said Stewart Ong, Franchise Partner of M Bakery. 
Get more stories like this by subscribing to our weekly newsletter here
Read more:
New York's most beloved bakery is coming to Manila
Heads up, choco butternut fans: There's a 3-layer cake of your favorite munchkin
Know your banana: What makes Lakatan, Señiorita, and Saba different from one another
TAGS: bakery banana banana pudding celebrate choc nut dessert filipino new york city nostalgia throwback candies