A little lesson on life from a little girl asking "Why is cancer?"
Five years after its first run, "Dani Girl" returns to the stage with a renewed sense of hope
Aug 23, 2019
The very moment nine-year-old Dani enters the stage carrying a shoebox, somberly chanting in "Latin" as she leads a funeral for the latest of her stuffed toys to fall to yet another form of cancer, I thought, "Oh, okay. We're doing this. Right away."
I knew Dani Girl was a musical about a young girl with cancer, and I knew it was going to make me cry, but I had no other expectations. Was it going to be a tear-filled two-or-so hour show? Or was it actually going to be lighthearted and funny? 
Both, it turns out.
Dani Girl, by Michael Kooman and Christopher Dimon and staged locally by 9 Works Theatrical and The Sandbox Collective, follows the journey of young, cancer-stricken Dani Lyons (played by Rebecca Coates and Felicity Kyle Napuli) as she searches for the answer to the question, "Why is cancer?"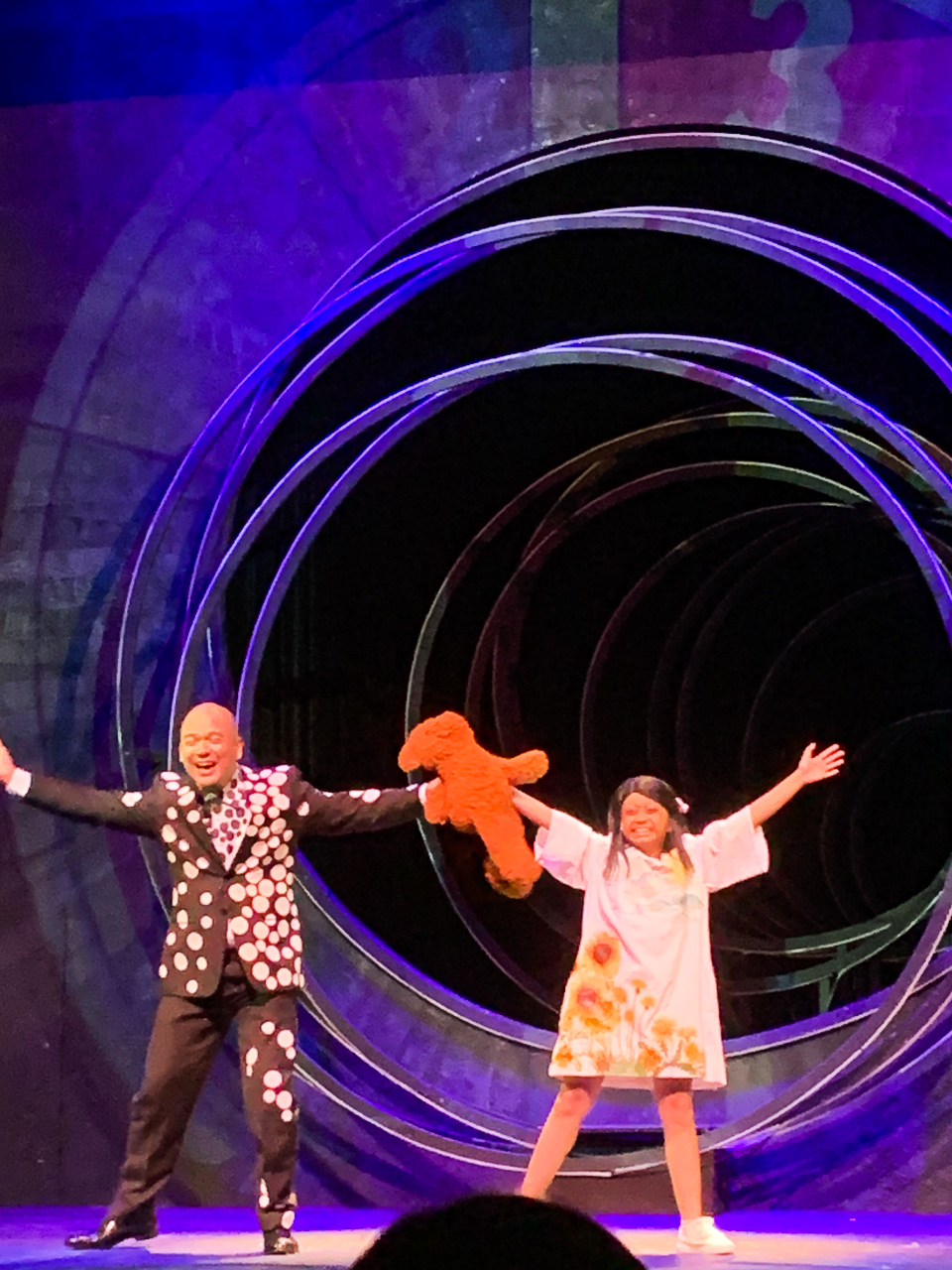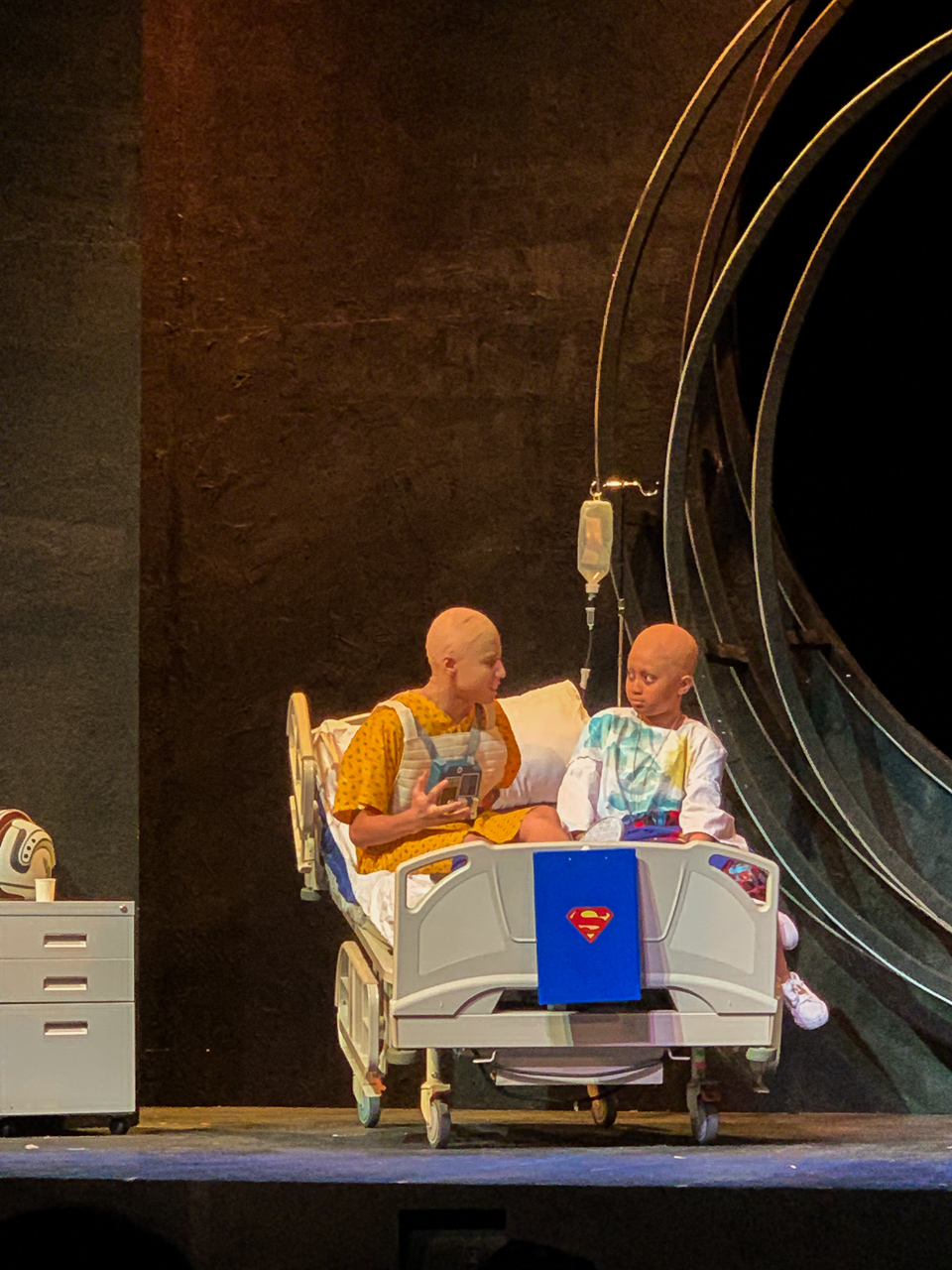 Because the musical is told through the eyes of children, the resulting story is both light and doubly heart-wrenching. Dani, young and spirited despite her condition, has one wish: to get back her hair after losing it as a result of chemotherapy.
With the help(?) of her angel/imaginary friend Raph (Lorenz Martinez and Juliene Mendoza) and new-found friend and fellow cancer warrior Marty (Luigi Quesada and Daniel Drilon), and unknown to her religious mother Katharine (Shiela Valderrama-Martinez and Pam Imperial), Dani experiments with various ways to find the reason behind cancer—the methods of which get creatively extreme as the play goes on. 
From trying to perform a surgery on her beloved stuffed bear Mr. Fritz, traveling through space and crossing lightsabers with Darth Cancer, to making deals with questionable "persons", Dani and Marty's adventures are fun and not without a number of laugh-out-loud moments. But there's an underlying darkness—it always leads to their plots being foiled by encounters with cancer personified in the form of Raph, or further complications on their conditions.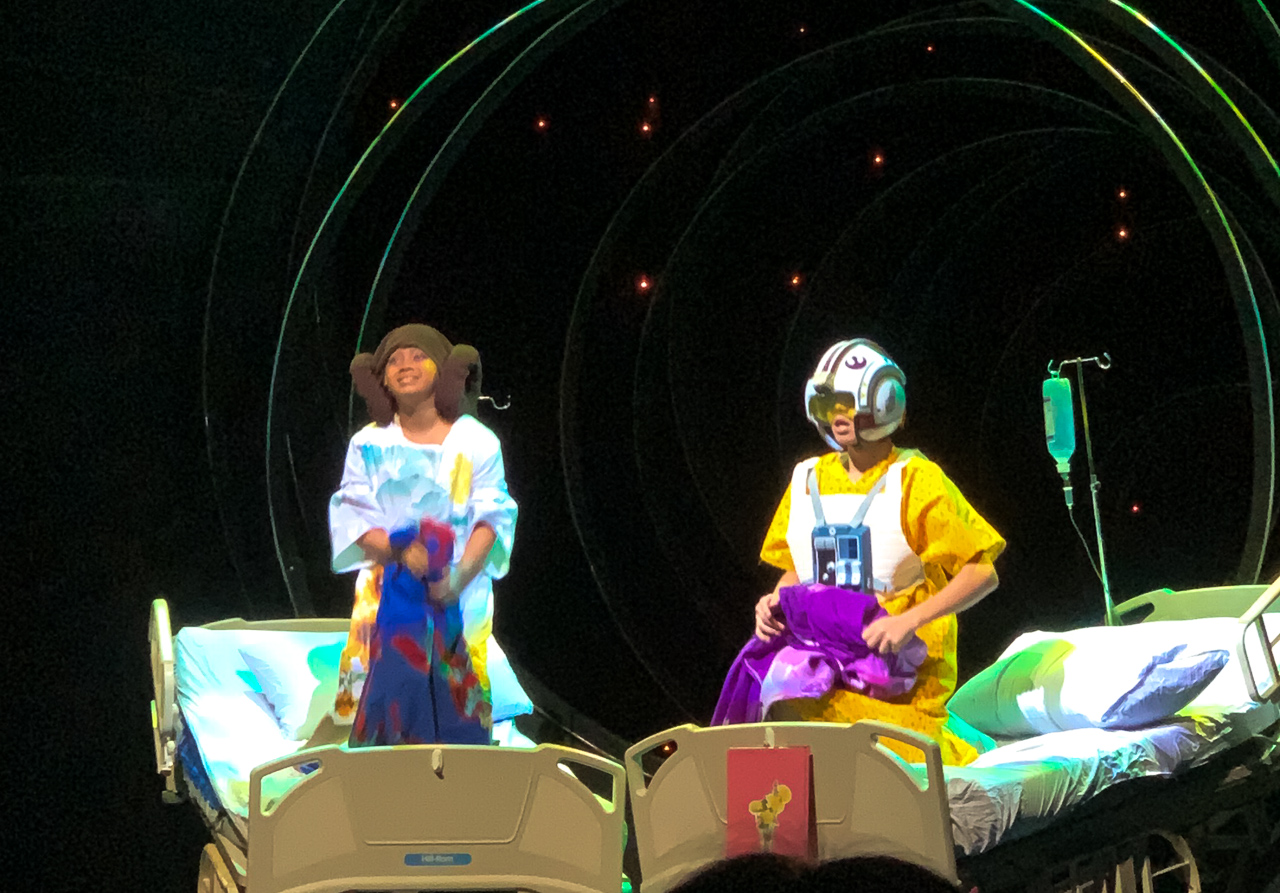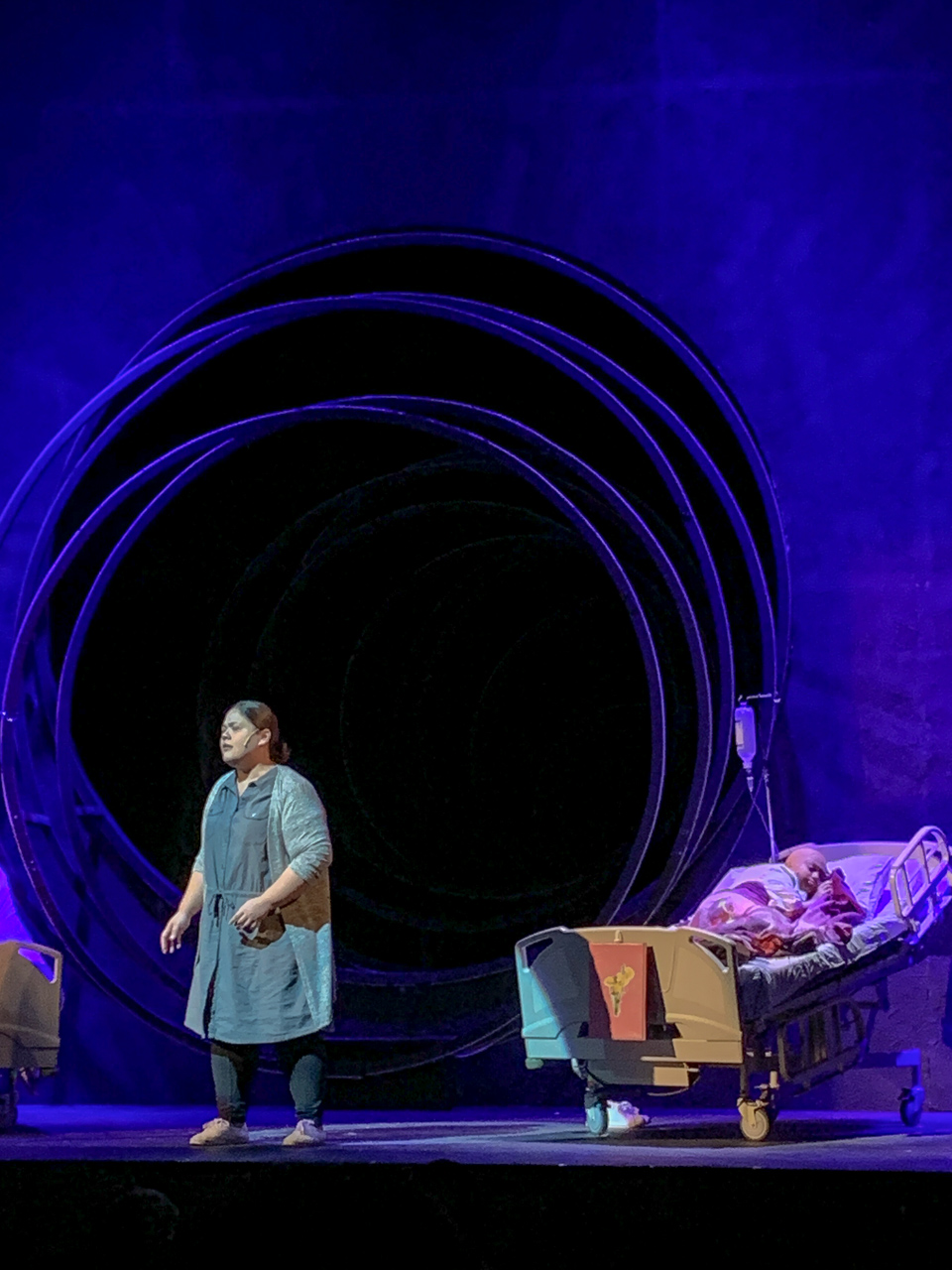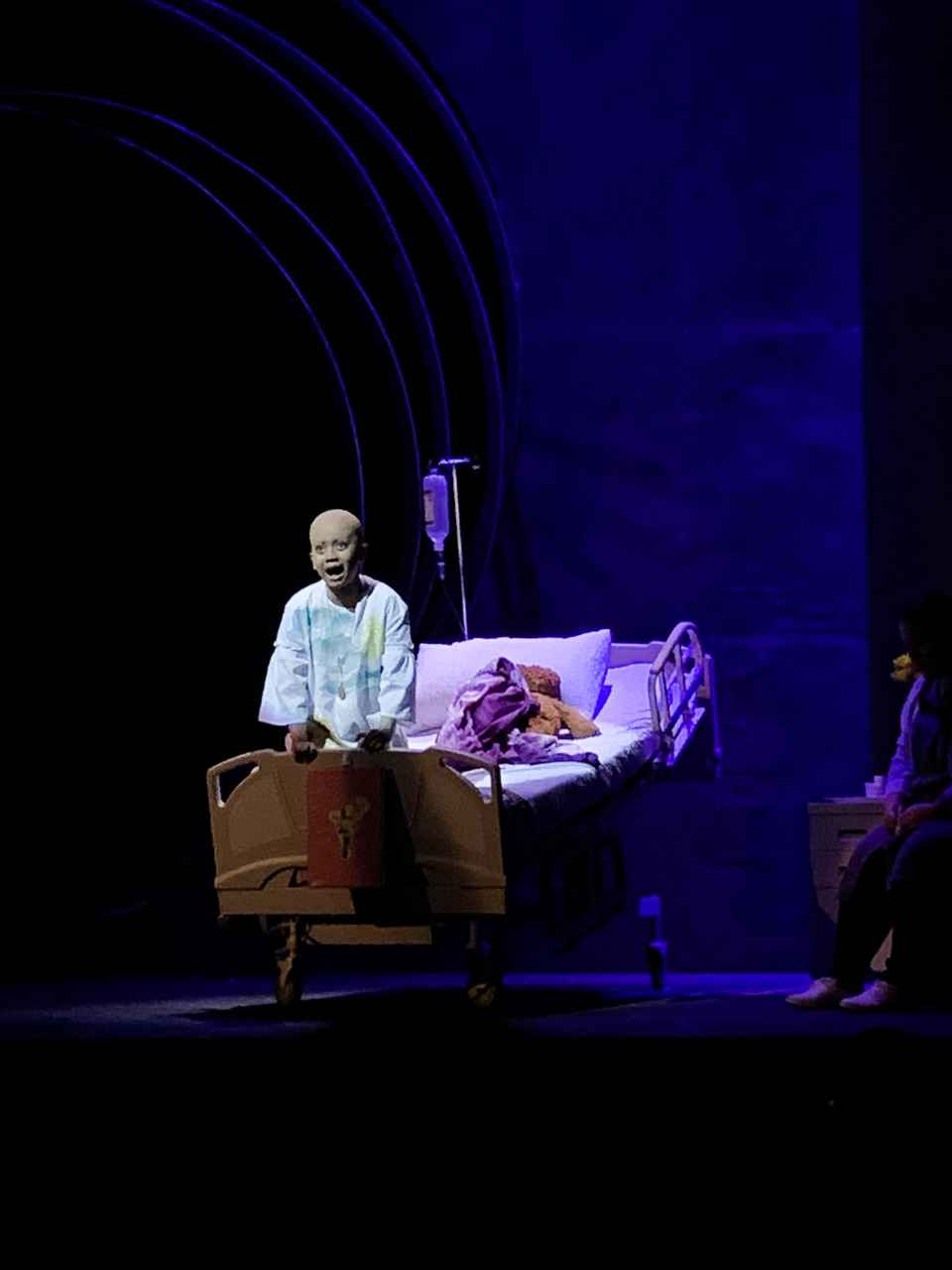 It's the honesty of Dani Girl that makes it a beautiful piece of theater. It doesn't sugarcoat the topic of death and mortality, but it doesn't make it dark and dreary, either. In fact, a big chunk of the play, which follows Dani and Marty's imaginative journeys, are swelling with hope (perhaps even too painfully hopeful, in the case of Dani and Marty's last duet, in which they contemplate a drastic method to "meet God and ask him 'why is cancer'"). But more than anything, it's thought-provoking. In the same way Dani constantly asks "why is cancer," the musical makes the audience ask themselves more whys and hows.
How do you deal with that situation? Do you cling to faith like Katharine? Do you escape to fantasies and imagination? Does acceptance mean giving up?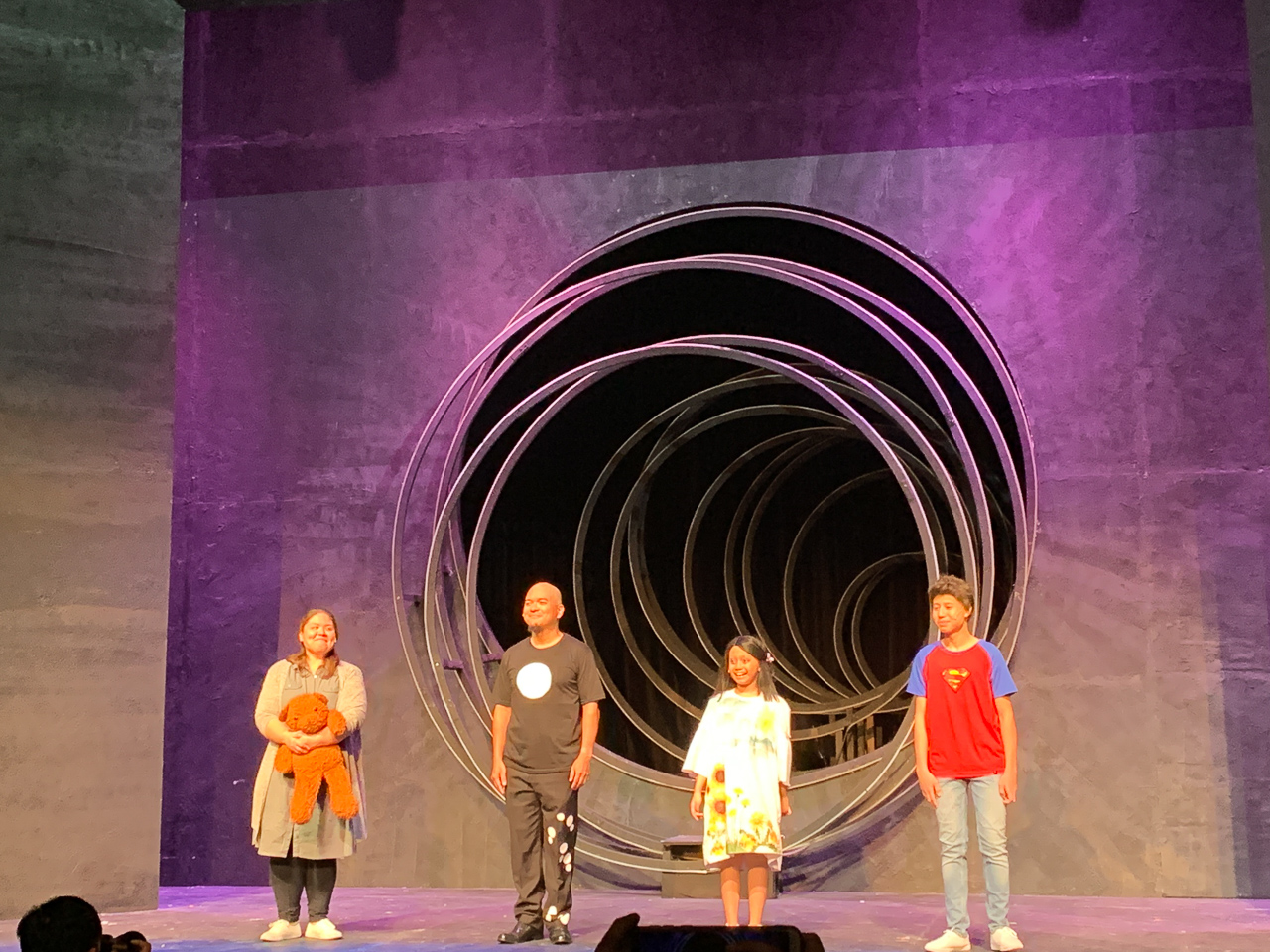 The answer, Dani shows, is hope. Not optimism, but hope—will things get better? Who knows. But you keep moving towards something more, despite the uncertainty, grief, and despair in the current situation. "The world is cruel, the world is unfair, but you'll find hope lives everywhere," they sing at some point, in fact.
In the simple, stark silence of the play's final moments, Dani's choice, after all her searching, also serves as a timely reminder for kids and adults alike: Don't wait for a severe illness to come force you to live your best life. But don't let it stop you, either. With or without cancer, a full life is what you make it, no matter how long or short it runs for. A good life isn't measured in years, but in how it's spent. 
And if there are dark days, remember that the sun will still rise; you can still hope.
–
Dani Girl: A Musical About Hope is on its last two weekends, running until Sept. 1 at the Carlos P. Romulo Auditorium, RCBC Plaza, Makati. Tickets are available at Ticketworld. For ticket inquiries, contact 0956-2004909 or 586-7105.
Get more stories like this by subscribing to our weekly newsletter here.
Read more:
Someone said Rak of Aegis shouldn't get a rerun anymore, and I have a lot of words
6 independent movie theaters where you can catch your favorite local films
Don't be that noisy viewer in the theater
You can now buy CCP tickets via their new app
TAGS: 9 works theatrical dani girl dani girl a musical about hope Musical musicals philippine theater Plays the sandbox collective theater theater productions