LOOK: Almost 2 centuries-old bridge in Tayabas, Quezon defaced by vandals
Malagonlong Bridge, a declared cultural treasure suffers from irresponsible tourists leaving trash and vandals writing on its walls
Sep 9, 2019
The latest threat to Malagonlong Bridge—a cultural treasure in Tayabas, Quezon—is not demolition. But hold off your sigh of relief because this doesn't mean the over 190-years-old structure is safe at all. [READ: 7 heritage sites under threat]
Local authorities in Tayabas found that vandals has defaced the longest and grandest extant Spanish colonial bridge in the Philippines with carvings and writings on its walls.
The stone arch bridge built between 1841 and 1850, which connects Barangay Mateuna and Barangay Lakawan and runs over Dumacaa River, was declared a National Cultural Treasure by the National Museum in 2011. Seven years prior to this recognition, a historical marker has been installed by the National Historical Commission of the Philippines identifying it as a significant cultural structure.
Locals favor the river below for doing laundry, while during the weekends tourists and travellers flock to the river below the bridge to have picnics, inevitably leaving trash behind.
But that's not all. Some has the audacity to set up fires for cooking near the bridges walls, exposing the stones to extreme heat.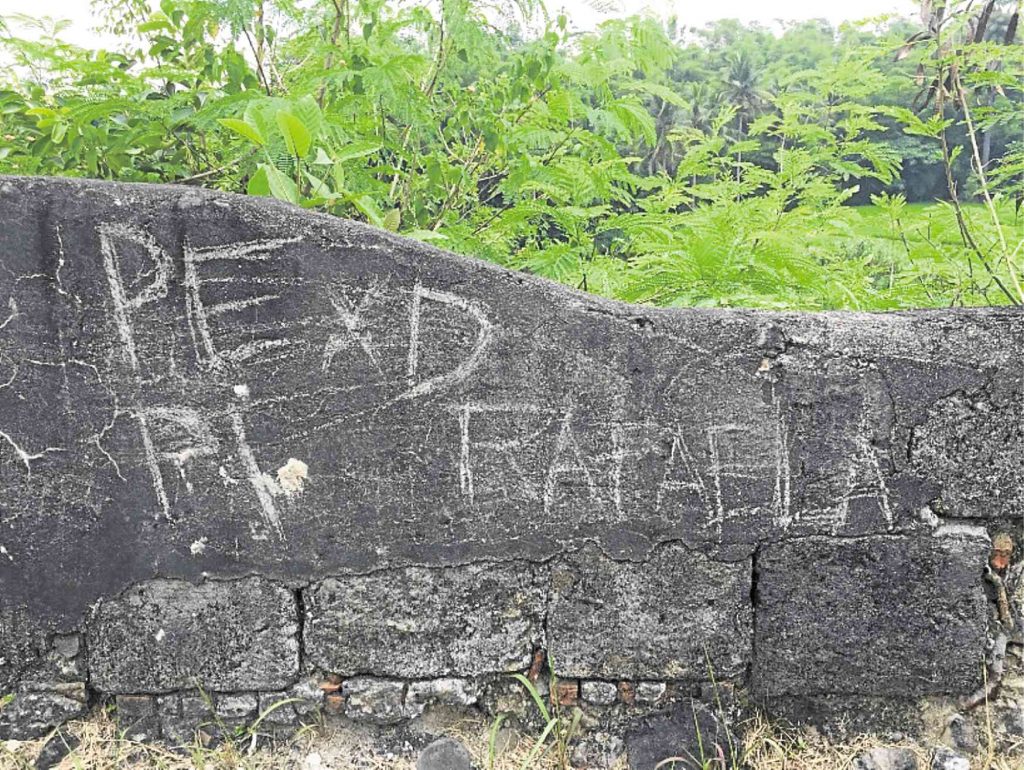 In an interview with the Inquirer, Oplan Sagip Tulay (OST), a heritage task force concerned with the Malagonlong Bridge said that they have already spotted markings by vandals earlier this year and subsequently erased them.
They also urged the local government to deploy guards that will man the area against such incidents.
Section 48 of the National Cultural Heritage Act of 2009, the law that governs such cultural structures states that the act of destroying, demolition, mutilation, and damaging of national cultural treasures, important cultural property and archaeological and anthropological sites is punishable by ten years of imprisonment and/or a fine of P200,000.
Featured photo courtesy of Edgar Allan M. Sembrano/Inquirer.net.
Get more stories like this by subscribing to our weekly newsletter here.
Read more:
In Memoriam: Historical structures we lost over the years
UNESCO World Heritage Sites to visit before you die
TAGS: cultural treasure heritage site malagonlong bridge NHCP spanish-era bridge tayabas quezon