Know more about the business side of performing arts on Sept. 19-21
Create Philippines is partnering up with Manila International Performing Arts Market to hold talks on the creative economy
Sep 19, 2019
Even though I'm a writer by trade, I know painfully little about the creative economy. (In fact, I didn't even know until recently that freelancers need to have their own Original Receipt in order to land corporate gig.)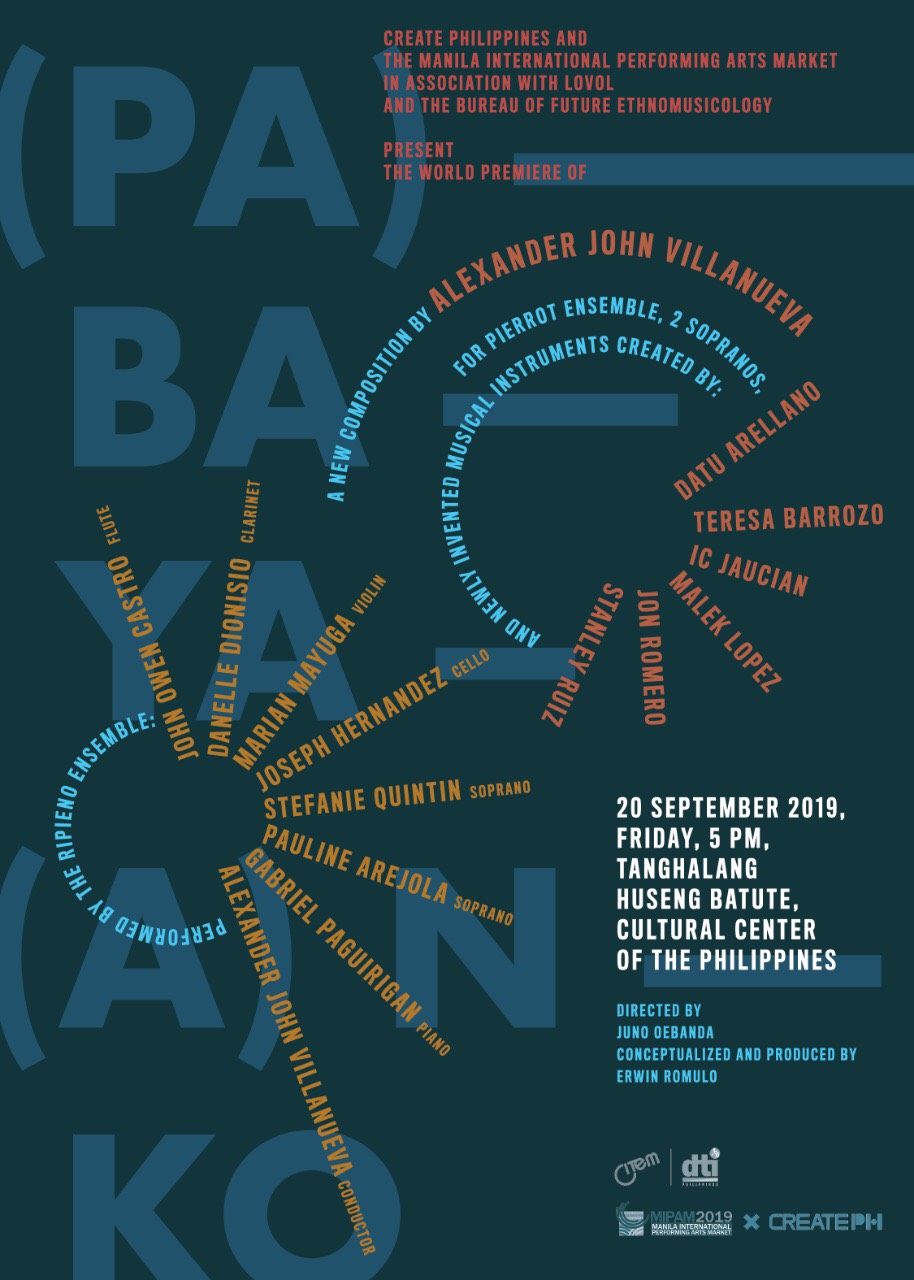 If you're in the performing arts industry and as clueless as I am, you might want to check out MIPAM x CREATE PH this Sept. 19-21 at the Cultural Center of the Philippines (CCP). A collaboration between the Department of Trade and Industry Center for International Trade Expositions and Missions (DTI-CITEM) and CCP, the event merges two artistic platforms: Manila International Performing Arts Market and Create Philippines.
Things to look forward to at the event: exhibits, networking junctures, and what they call "business-matching opportunities," which will help link up relevant businesses with each other. Since this is a performing arts event focused on music, dance, and theater, there will also be numerous performances lined up throughout the three-day run, like showcases by Twin Bill Theater, Spit, and the West Australian Ballet.
At the event, a "Business Access Corner" will be set up that will allow participants to register their businesses under DTI's NCR Regional Office. The corner will also have a booth for Intellectual Property Office Philippines to teach about copyright laws, and another one for the Philippine Trade Training Center to set up training programs and services.
MIPAM x CREATE PH is open to the public for free. Guests can pre-register and view the schedule of activities at the Create Philippines website. Updates about the showcase, performers, and related events will be on Create Philippines' Facebook, Twitter, and Instagram pages.
Featured photo courtesy of Create Philippines
Get more stories like this by subscribing to our weekly newsletter here.
Read more:
Is it really possible to make your creative passion a livelihood?
Facebook has been listening in on your calls
You can take this P2P bus from Manila to Baguio
TAGS: citem DTI MIPAM x CREATE PH nolisoli.ph