Climate change-appropriate dressing tip: Buy fewer clothes and get creative with gemstones
Jul B. Dizon's new gemstone collection teaches us a lesson on layering jewelry and dressing in the age of climate change
Sep 23, 2019
Alessandro Michele's latest runway show for Italian luxury house Gucci starts this season, not with flashy, over-the-top garb nor a model carrying a severed head as an accessory. Instead, he opens with 21 models wearing different variations of a white straitjacket. That's it. Vogue's fashion correspondent Nicole Phelps wrote, "Then the lights went out and it was suddenly over."
Michele's sober spring 2020 collection might as well symbolize our current anxiety over the state of the world, from the turbulent political climate to the rising ocean levels and carbon emissions. The New York Times staffer Vanessa Friedman's commentary on the Milan shows reflected this. She noted that the new trend, in an industry so consumed with the idea of "newness" and the ephemerality of trends, is timelessness. 
"[T]he idea of creating clothes that last—that people want to buy and actually keep, and keep wearing; never throw out or recycle or resell—is as important a part of that subject as organic cotton and ending the use of hexavalent chromium in tanning," Friedman wrote.
Friedman said she saw it in Jil Sander's neutral-colored ensembles littered with earth tones, and in Miuccia Prada's latest collection, an assemblage of textures and timeless silhouettes, which bring attention to the person wearing it rather than the clothes.
How do we go about this newfound approach towards fashion? How do we, consumers who have been trained to want the next new thing, reorient ourselves towards a more conscious way of consumerism? How do we convince ourselves and the people around us that we are better off wearing the same thing over and over again?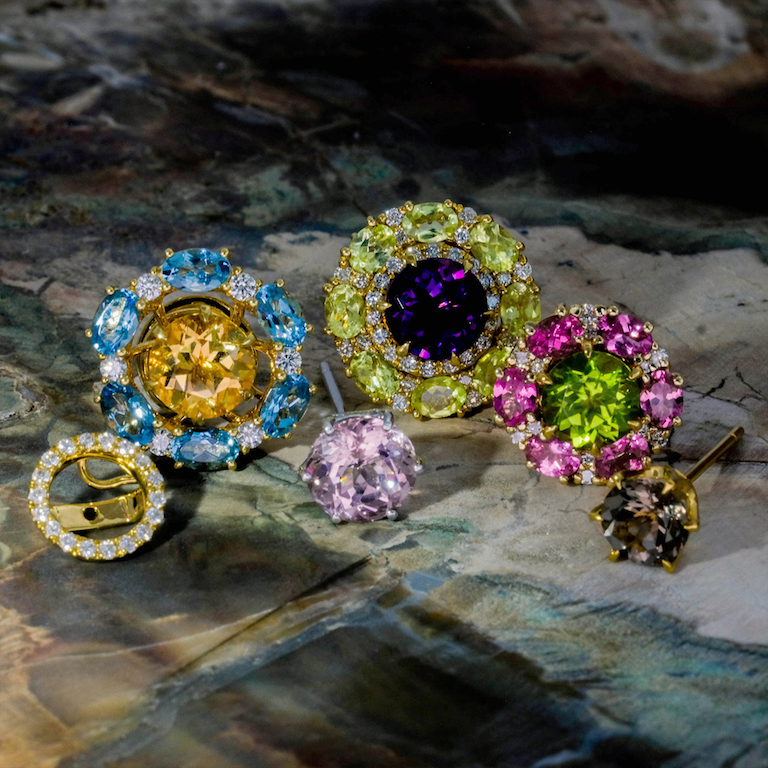 The simplest answer is to accessorize. Okay, I know this is not the profound answer you are expecting but hear me out. Going back to Friedman's point, look at Prada and how styling leveraged unusual accessories like shells made to look like big pearls to make everything look fresh despite the clothes' nonchalance.
But this doesn't mean that we should binge on accessories. It's all about mixing and layering what we already have. And this is what local jewelry brand Jul B. Dizon wants to impart with its gemstone-loving patrons with its new collection "Voyage."
"Most women already own or plan to own a pair of diamond studs. This collection builds on those studs," said Ginny Dizon, one the creative trio behind the brand, about her latest collection. "Adding to a pair of studs in layers allows them to have several looks with just a few key pieces."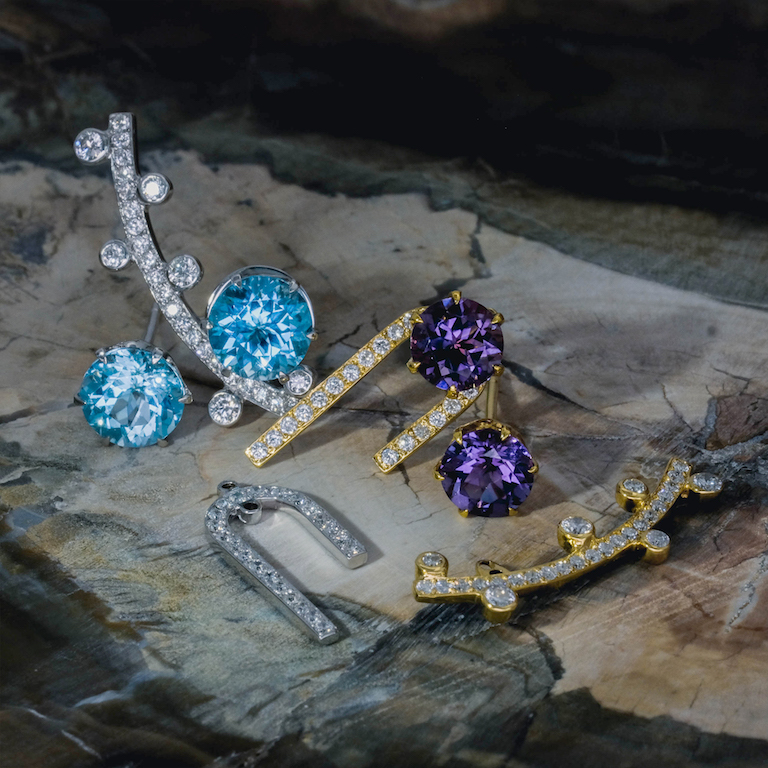 The keyword is "key pieces." Despite its otherwise standout colors, the collection of fine gemstones in studs and jackets, like citrines, amethysts, topaz, beryls, aquamarine, morganite, heliodors, green and pink tourmalines, as well as garnets in orange, pink and maroon, lends itself to many layering possibilities without seeming repetitive.
The same tactic used to create new silhouettes with familiar pieces of clothing can pretty much work with these gems. Dizon suggests putting in mind pieces of jewelry that can go from 9-to-5 and formal and casual occasions. "With select pieces, you can stretch them to create as many styles as possible."
By doing so, you are not only freeing yourself of additional baggage when you travel, but you also utilize investments that are made to last a lifetime. Speak of timelessness.
Being a conscious consumer in these dark times doesn't mean dressing up in drab dresses (even the aforementioned Michele no sooner sent some 70+ models in his usual eclectic designs after the lights went back on), it's only a matter of style. If pearls do it for you as it does for Ms. Prada, then go with pearls (or shells worn as pearls); if gems are your thing, then gems it is—just use what you have and get creative.
Jul B. Dizon Jewellery is located at the Mezzanine of The Peninsula Manila 
Get more stories like this by subscribing to our weekly newsletter here.
Read more:
Digging the history of your favorite necklace
Smart holiday pampering? Why not try saving up for fine jewelry?
Personalize your jewelry with these 5 local brands
TAGS: climate change Gemstones jewelry jul b. dizon jul b. dizon jew jul b. dizon jewellery sustainability sustainable fashion