Designer Carl Jan Cruz, director Petersen Vargan, and more artists will lead this year's Scout Creative Talks
It will happen at SM Aura's Samsung Hall on Oct. 12, from 10 a.m. to 6 p.m.
Oct 2, 2019
The digital world seems to move at a faster pace every day. People across multiple social platforms get a chance to connect as well as share ideas about almost everything: social issues, individuality, and creativity. In this massive online world, sometimes one finds it hard to converse their thoughts or even express themselves.
If you've experienced being stuck in that creative rut where you find that it's difficult to overcome your artistic drought, we might have something to help you with it. This month, Scout organizes, once again, Scout Creative Talks where creatives from different facets of the art industry will talk about the secrets of being an artist in today's online media landscape.
This year's roster of creatives are the following:
For art: Yeo Kaa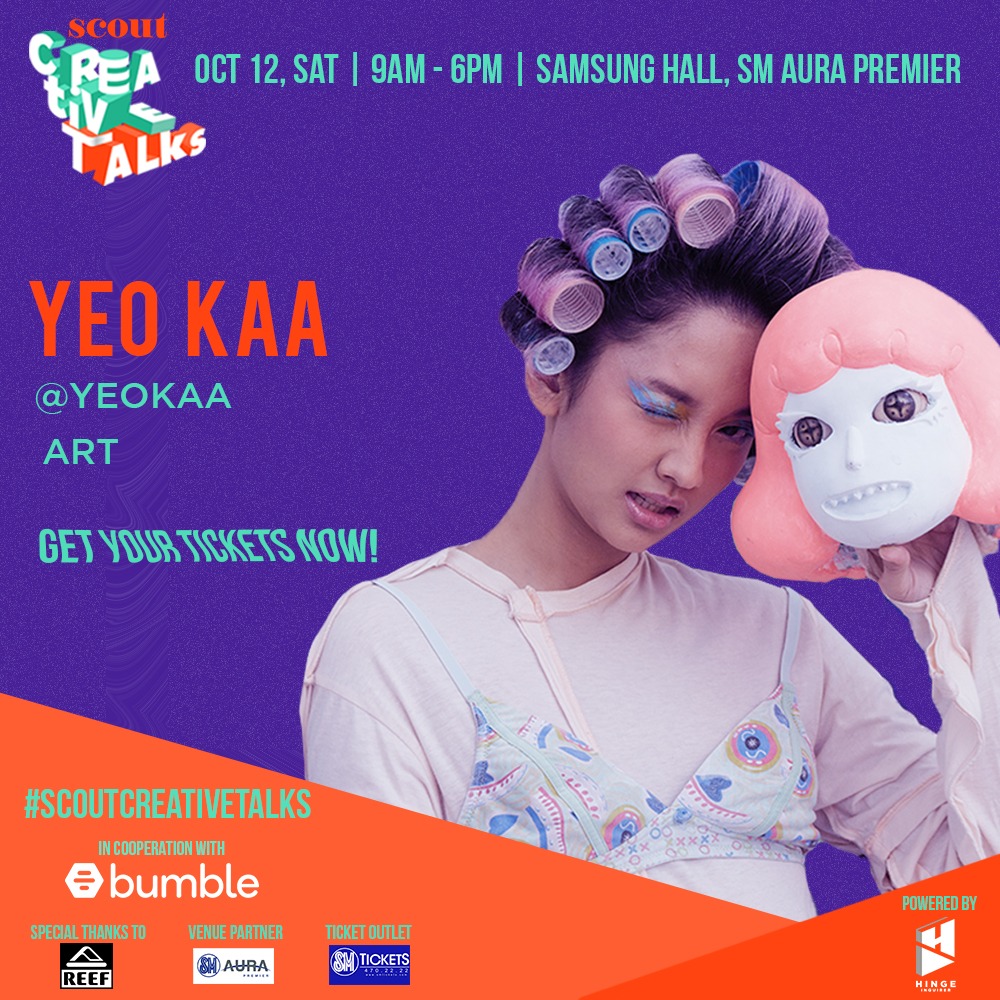 Yeo Kaa's candy-colored painting is known to have a contrasting meaning: sadness, pain, suicide, and death. After winning the grand prize in an on-the-spot painting competition hosted by the University of Santo Tomas in 2010, Kaa also won the special prize from the Metrobank Art and Design Excellence (MADE) program in the same year.
Her paintings have also appeared in group exhibitions such as Art Fair Philippines, Art021, and Sydney Contemporary, with solo exhibitions in Manila, Singapore, and Berlin.
[READ: Yeo Kaa didn't plan to be an artist. So, how did she get here?]
For branding: Coco Quizon and Jess Wilson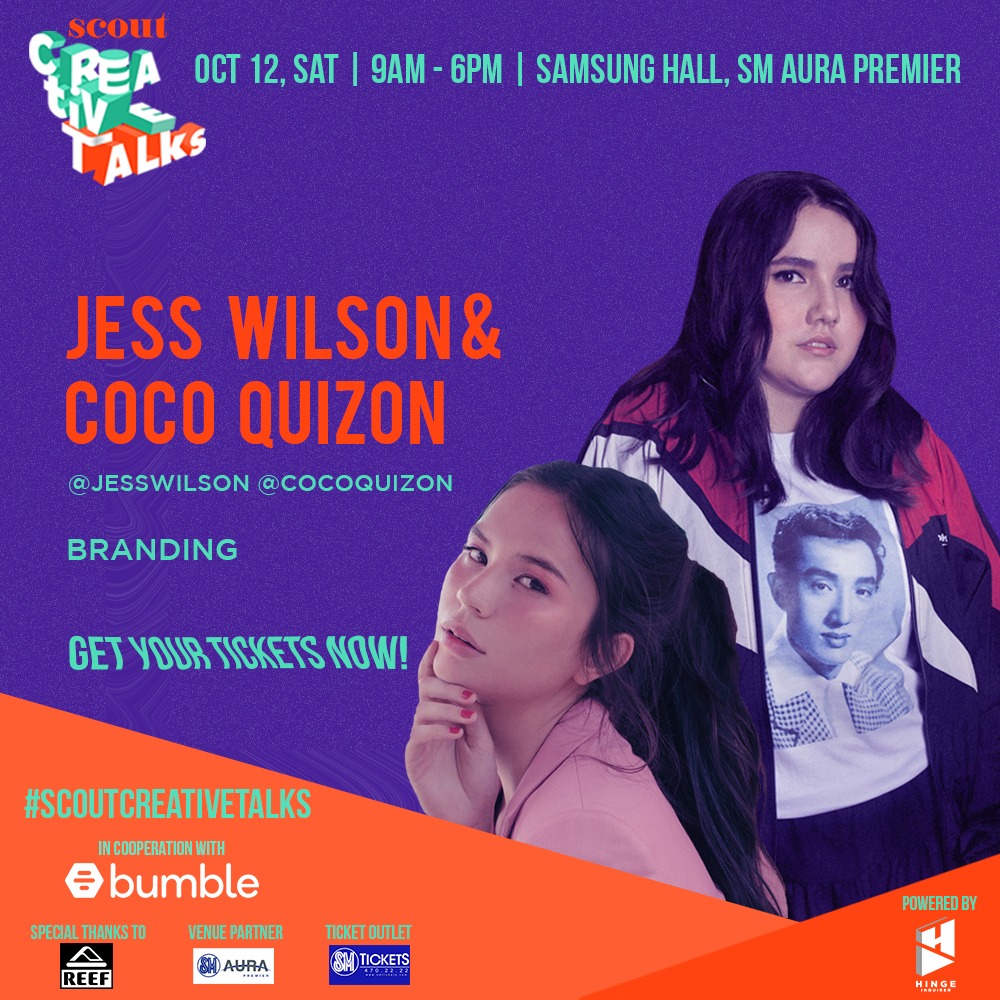 Behind the Sunnies Studios and Sunnies Face brand managing is Coco Quizon and Jess Wilson. Quizon, group brand manager for eyewear, is also the mind behind several PR campaigns across brands like Magnum, Lady's Choice, Axe, and Unilever. She also co-founded the digital marketing firm, Get Social Digital.
[READ: Online strategist Coco Quizon on how to thrive in the digital age]
Wilson is the brand manager and co-founder of makeup brand Sunnies Face. She started her branding career with British luxury department store Harvey Nichols, and eventually took her turn as Lancôme's product manager.
For content creation: LA Aguinaldo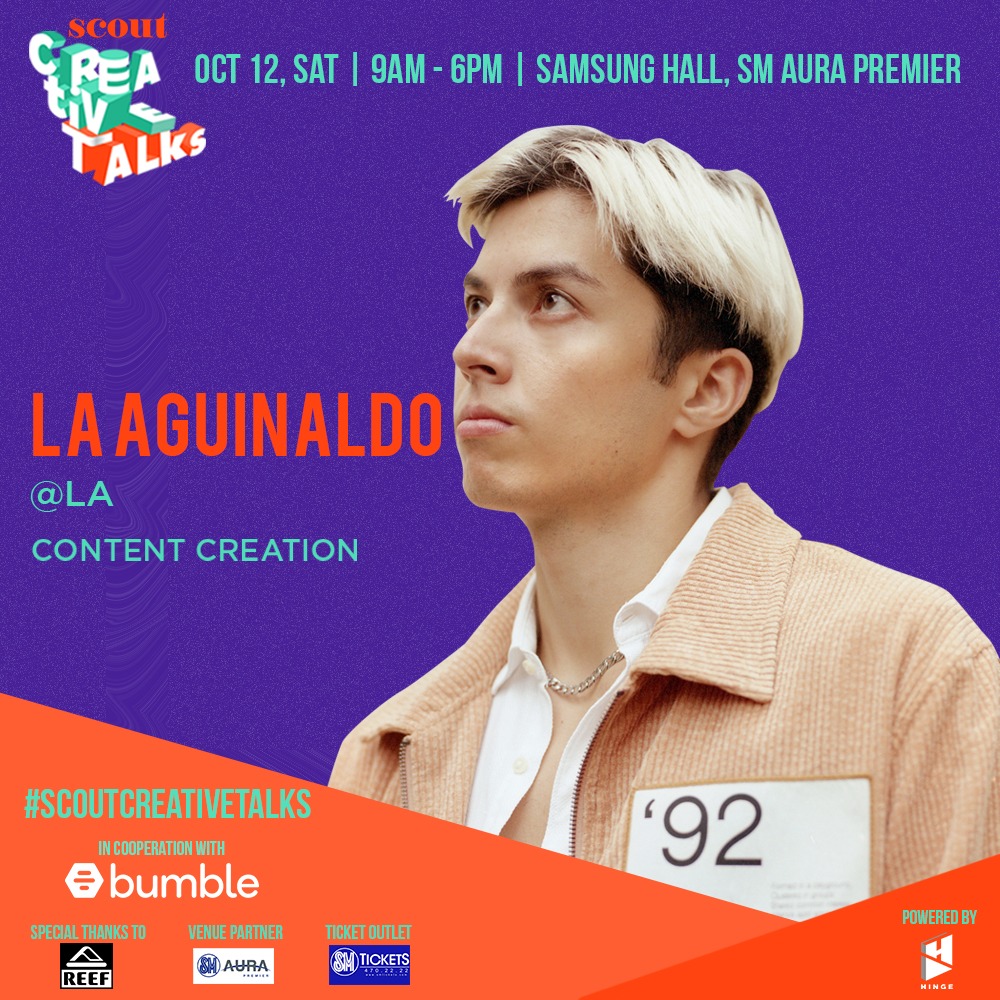 Before he started vlogging, LA Aguinaldo worked as a full-time model, receiving awards from the Asia Model Star Award in Seoul and Canada Philippine Fashion Week Model of the Year. Around 2017, he began his vlog series "LA All Day," which later garnered him a fan base of 26,000 subscribers.
For fashion: Carl Jan Cruz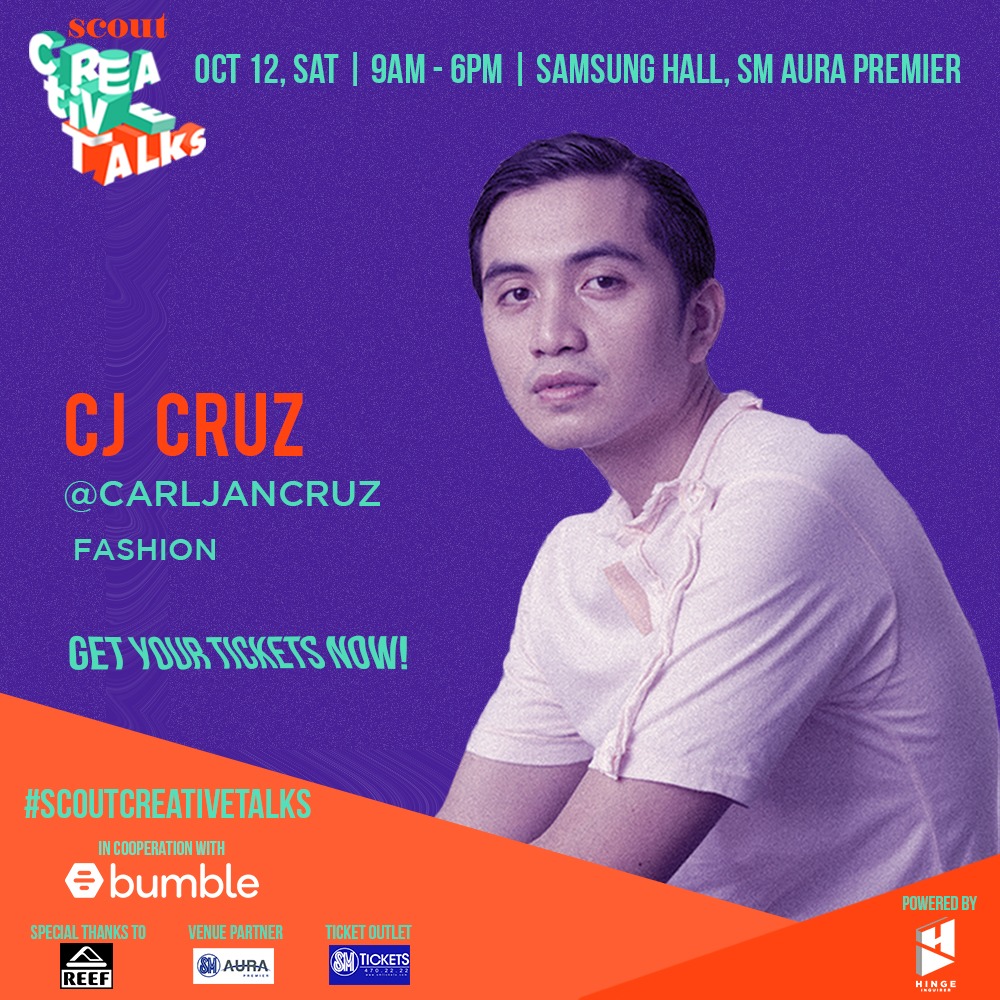 Carl Jan "CJ" Cruz earned his degree in fashion design technology for menswear at the London College of Fashion and interned for notable brands like Céline and Eairth Menswear.
Four years ago, he launched his brand Carl Jan Cruz which made waves across the globe with his pieces present in community-focused stores such as Tropa Store in Manila, Maryam Nassir Zadeh in New York, Esmeralda Serviced Department Store in Tokyo, and 100% Silk Shop in Toronto.
He was also chosen as one of the Filipino designers to showcase his collection at the Milan Fashion Week trade show. Shortly after that, he and his team flew to Paris to present at Paris Fashion Week in 2017.
[READ from the archives: Carl Jan Cruz on why he's designing less this year]
For film: Petersen Vargas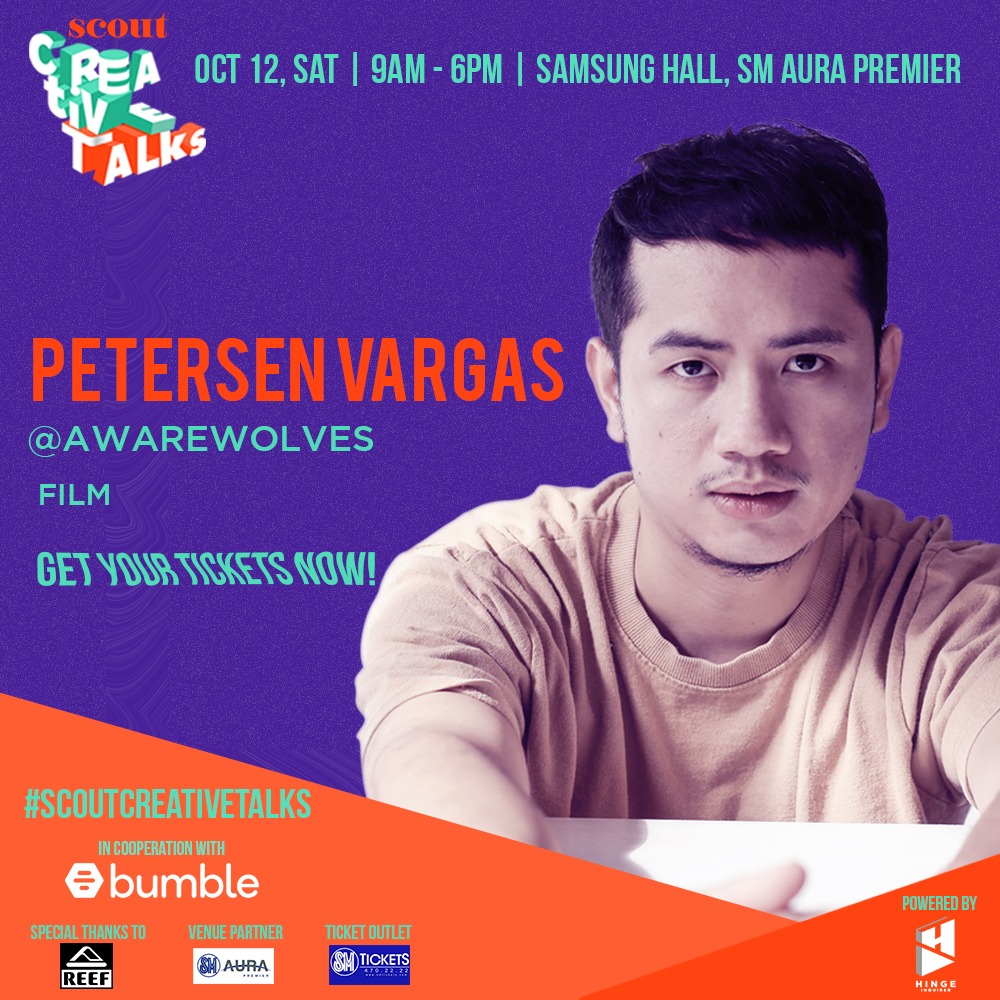 Petersen Vargas' short films "Swirl" and "2 Cool 2 Be 4gotten" garnered awards in the Philippines and all over the world. His queer coming-of-age debut feature, set in the late 1990s in the aftermath of the Mt. Pinatubo eruption, was awarded Best Picture at the Cinema One Originals Film Festival and the Audience Award at the Torino LGBTQI Film Festival.
In 2015, he was awarded as the best director trophy at the Cinemalaya Philippine Independent Film Festival in his short film  "Lisyun qng Geografia (Geography Lessons, 2014)," a film fully spoken in his native language Kapampangan.
He also created "Hanging Out"—the first gay web series in the country. Currently, he's working on his second feature "Some Nights I Feel Like Walking," which has been selected for the 3rd Southeast Asia Fiction Film Lab and the Locarno Open Doors Hub.
[READ: Five books from Peterson Vargas' bookshelf]
For photography: Mark Nicdao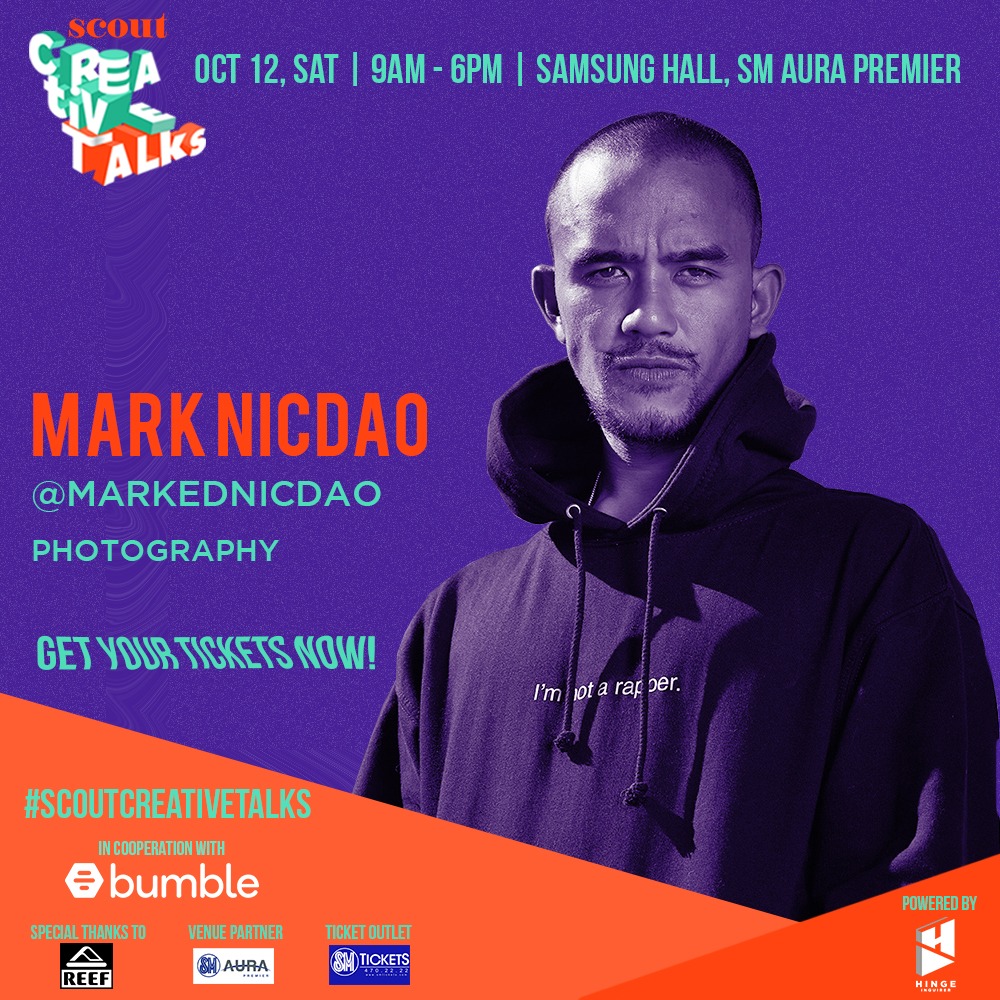 Mark Nicdao is one of the most sought-after celebrities and fashion photographers in the country. Nicdao earned his certificate in Fine Arts at the University of the Philippines-Diliman. In 2003, Nicdao launched his career as a professional photographer. His shots have been on the cover of different local and international magazines and campaigns.
Scout Creative Talks 2019 is happening at SM Aura's Samsung Hall on Oct. 12, from 10 a.m. to 6 p.m. Get your tickets for Main Hall at P600, and Balcony for P400 here. This event is powered by Hinge Inquirer Publications in cooperation with Bumble, and special thanks to Reef and Jansport.
Get more stories like this by subscribing to our weekly newsletter here.
Read more:
What it's like to work for the movies and TV, according to cinematographer Neil Daza
How important are the different disciplines of design? Carl Jan Cruz, Koji Arboleda, and Proudrace answer
Veteran cinematographer Neil Daza on shooting music videos for Rivermaya and Parokya ni Edgar
TAGS: art branding Carl Jan Cruz Coco Quizon content creation fashion Film jess wilson mark nicdao Petersen Vargas photography scout creative talks yeo kaa