5 things to look out for in 'Himala: Isang Musikal'
There's a lot to digest in this almost-three hour show, but here's what you have to watch out for
Oct 5, 2019
The first time I witnessed "Himala: Isang Musikal," I had chills.
It was last May, long after their first run had ended, at the 11th Philstage Gawad Buhay Awards. They performed several songs from the musical, and that roughly 10-minute suite left me stunned.
Fast forward four months later, and I'm walking through a dark "alley" surrounded by bamboo and yellowing grass, the howling wind echoing overhead. The alley opened into a wide, bare space—the set—flanked by bamboo fences, awnings (under which us visitors sit and watch), and even more dried grass. In one corner stands a kubo, and in another, the legendary dried tree before which Elsa said the Virgin Mary stood.
I was finally in Barrio Cupang.
In case you're not familiar (first of all, why?), "Himala: Isang Musikal" is an adaptation of the iconic 1982 film written by Ricky Lee and directed by the late Ishmael Bernal. Both the film and the musical are centered on Cupang, a far-flung, barren village believed to have been cursed for its selfishness and sinfulness, and how it is transformed when, after an eclipse, Elsa (played by Nora Aunor in the film), claims she had visions of and was bestowed healing powers by the Virgin Mary.
Staged by 9 Works Theatrical and The Sandbox Collective, with music by Vincent de Jesus and lyrics by both De Jesus and Lee, "Himala" won eight out of 12 Gawad Buhay nominations. 
The musical unfolds in the same way as the film, with several lines even taken directly from the screenplay (the musical's book is also penned by Lee). But whether you know the film inside out, or are seeing the play for the first time, it remains a captivating piece of theater.
There's a lot to digest in this almost-three hour show, but here's what you have to watch out for:
(Note: The musical, much like the film, features sensitive themes.)
The set
With the blackbox set-up of the Power Mac Spotlight Theater, director and set designer Ed Lacson Jr. transforms the blank space into a living town, allowing the audience to do more than just sit and watch; the audience become visitors, onlookers, and in a sense even voyeurs, into the strange happenings in Cupang.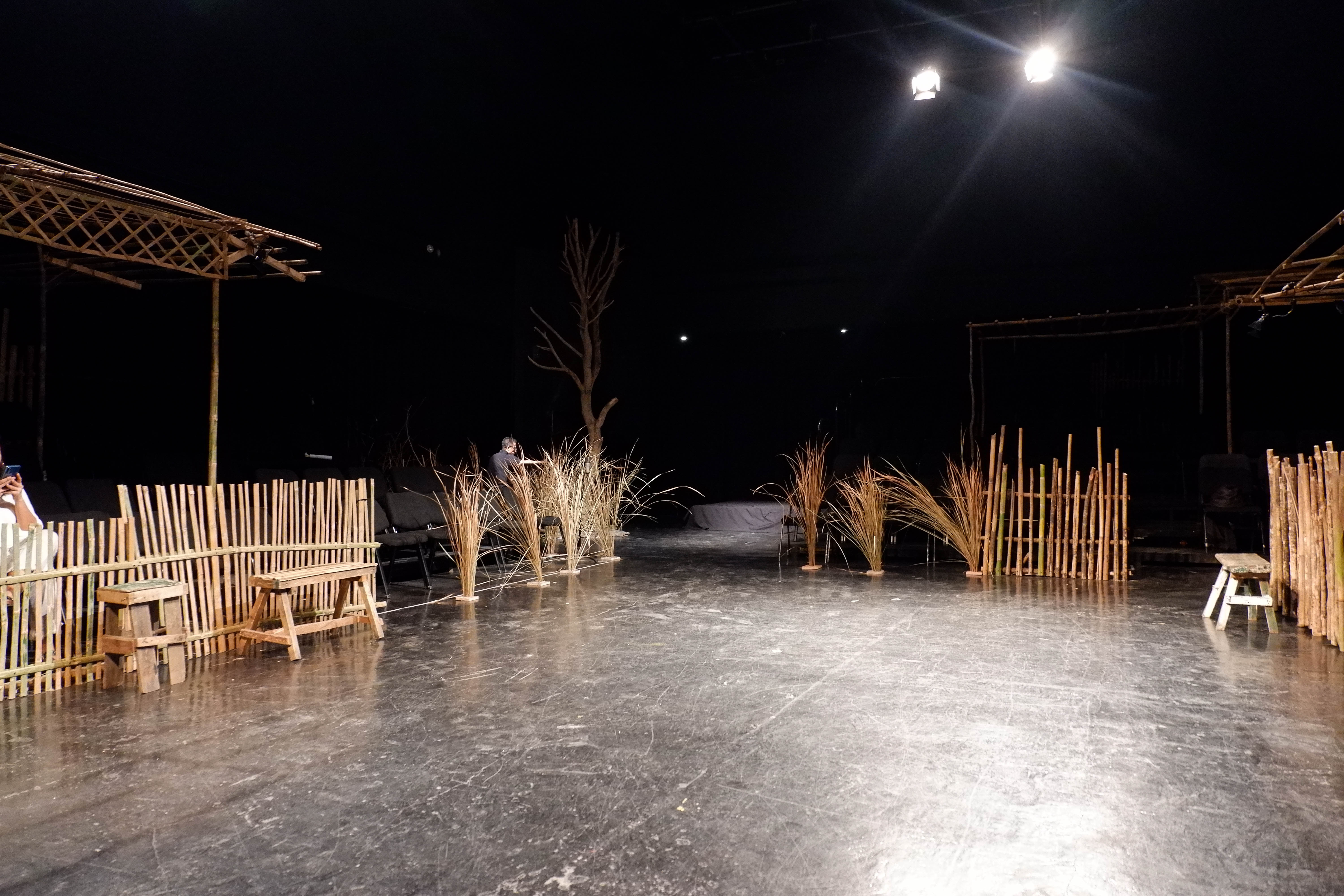 It's so immersive that when I had gone to see the preview during the Sandbox Night for "Himala," cast members would be walking and singing mere centimeters away from my seat that I could've brushed elbows with them had I wanted to. (Note: Do not touch the [performance] art.)
The cast
The cast also doesn't sing with mics, relying on pure vocal power to project their strongest notes throughout the theater. Backed only by a piano (excellently played by assistant musical director Ejay Yatco), the powerhouse cast deliver tune after riveting tune, led by Gawad Buhay awardee Aicelle Santos as Elsa, and joined by other big names in theater such as Sheila Francisco as Aling Saling, Kakki Teodoro as Nimia, David Ezra as Orly, Neomi Gonzales as Chayong, and Vic Robinson as Pilo (alternating with Sandino Martin).
Santos makes a compelling Elsa, giving the barrio lass a depth I couldn't recall from the film's Elsa. I liked the range of emotions she displayed, despite its subtlety. She stands defiant in the beginning when others wouldn't listen, growing into her role as the town's erstwhile savior. And even in the small moments—talking to Orly, or smiling through the throngs of tourist-swarmed Cupang—Santos showed a more human Elsa. But it is when she wails and laments the attack on her and Chayong, demanding of the Virgin that she appear again and heal her, that Santos is at her strongest. (When I watched again last Sept. 29, this was the only song that sent the audience erupting into unrestrained applause.)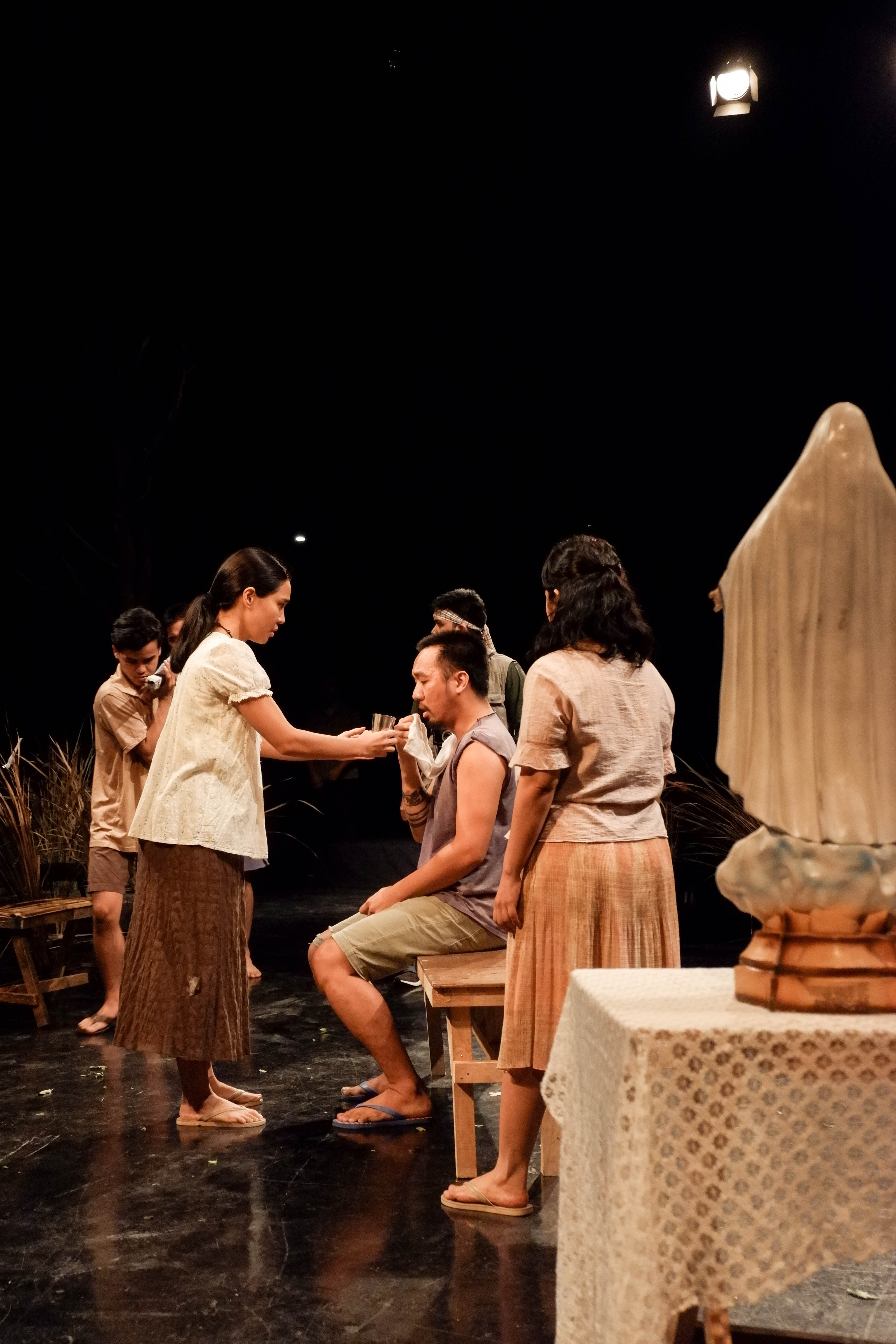 The music
While musical director, composer, and lyricist Vincent de Jesus says "the songs are not particularly hummable because they weren't composed for that reason," they are—at least for me—so eerily memorable they continue to echo in my mind even days after watching. 
The ensemble's "Bulong-Bulungan" and cries of "Pagalingin Mo Kami" are particularly haunting. Other impressive numbers were the raunchy, irreverent entrance of Nimia ("Ako Ang Tunay Na Birhen" has some of the best lyrics for me, if only for its ironic use of religious themes in contrast to Nimia's work as a prostitute: "Ang tunay na himala ay nasa gitna ng aking hita, ako ang tunay na birhen na sa lahat nagpapakita." Genius). 
The twin songs exploring the friendship of the "Tatlong Maria"—Elsa, Chayong, and Nimia—also don't fail to tug at the heart. Santos' alto and Gonzales' soprano blend beautifully in their duet, "Walang Iba," while Teodoro's song (which takes musical and lyrical elements from the former), "Ako'y Mayroong Kuwento," which ends as a bittersweet duet again with Santos as their characters rekindle their friendship, is also heartbreaking in its simplicity.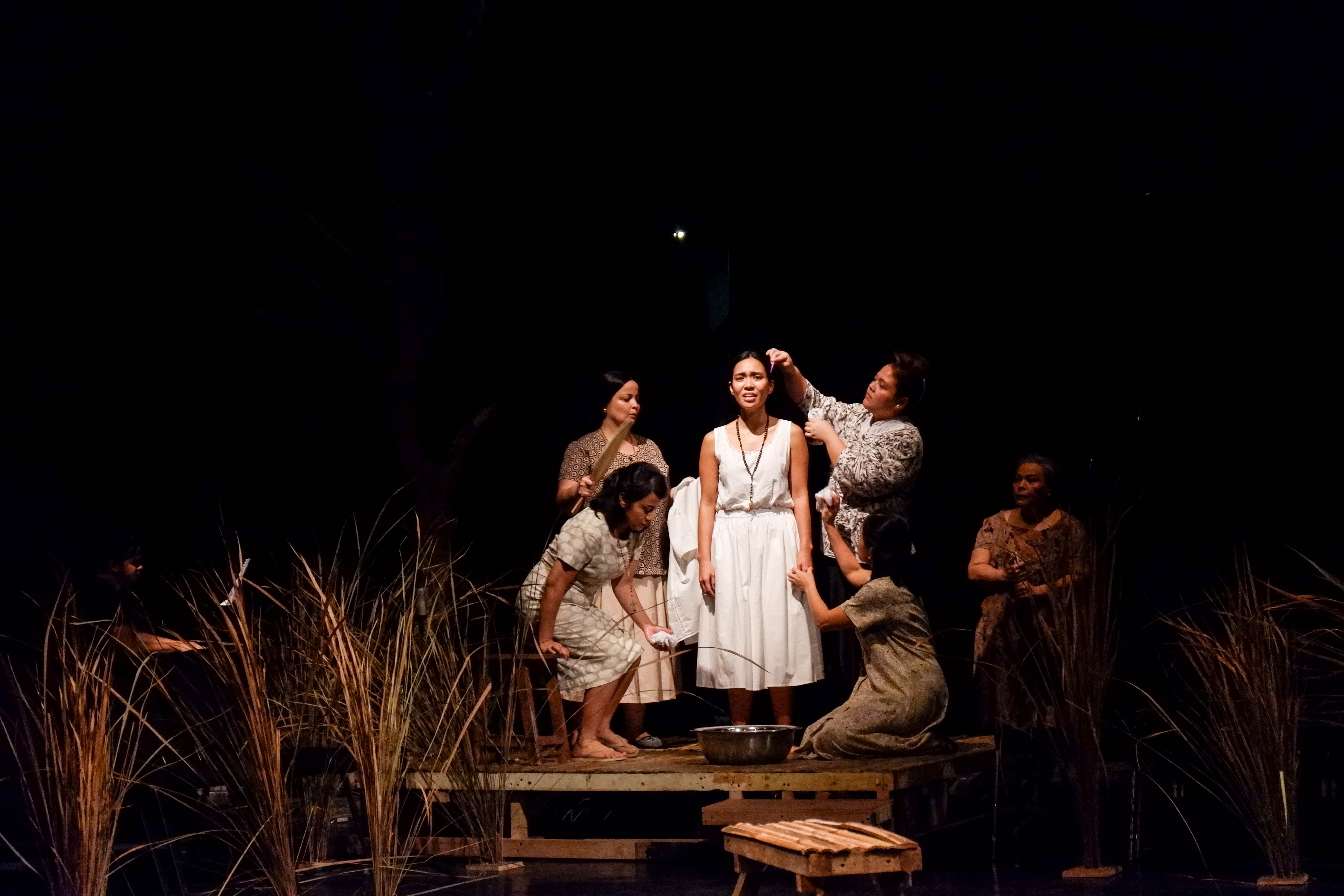 The stage translation
(Content warning: Because of the nature of the musical, this section will mention assault and suicide.) 
Although the musical is faithful to the film down to the sequencing of its events, the way it is staged makes the play's key moments more impactful.
The rape of Elsa and Chayong as they pray atop the hill is so realistic, to the point that I even noticed that the two were pulling up their panties as they wept after their attackers left. I also never would've imagined how they could show Chayong's hanging on stage (it's easy to cheat this on film, I'd say), but they pulled it off so well, without using dummies or mannequins, even.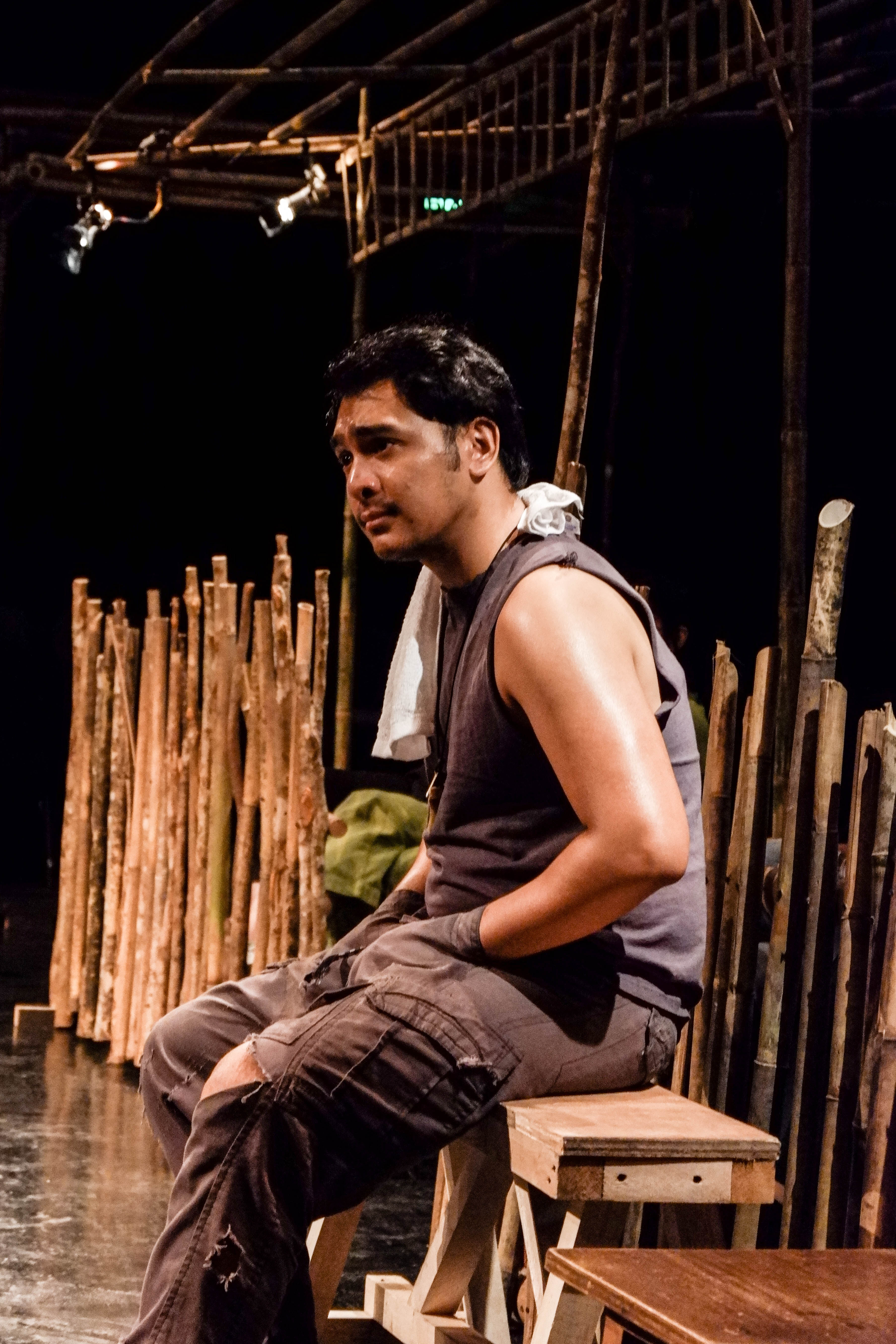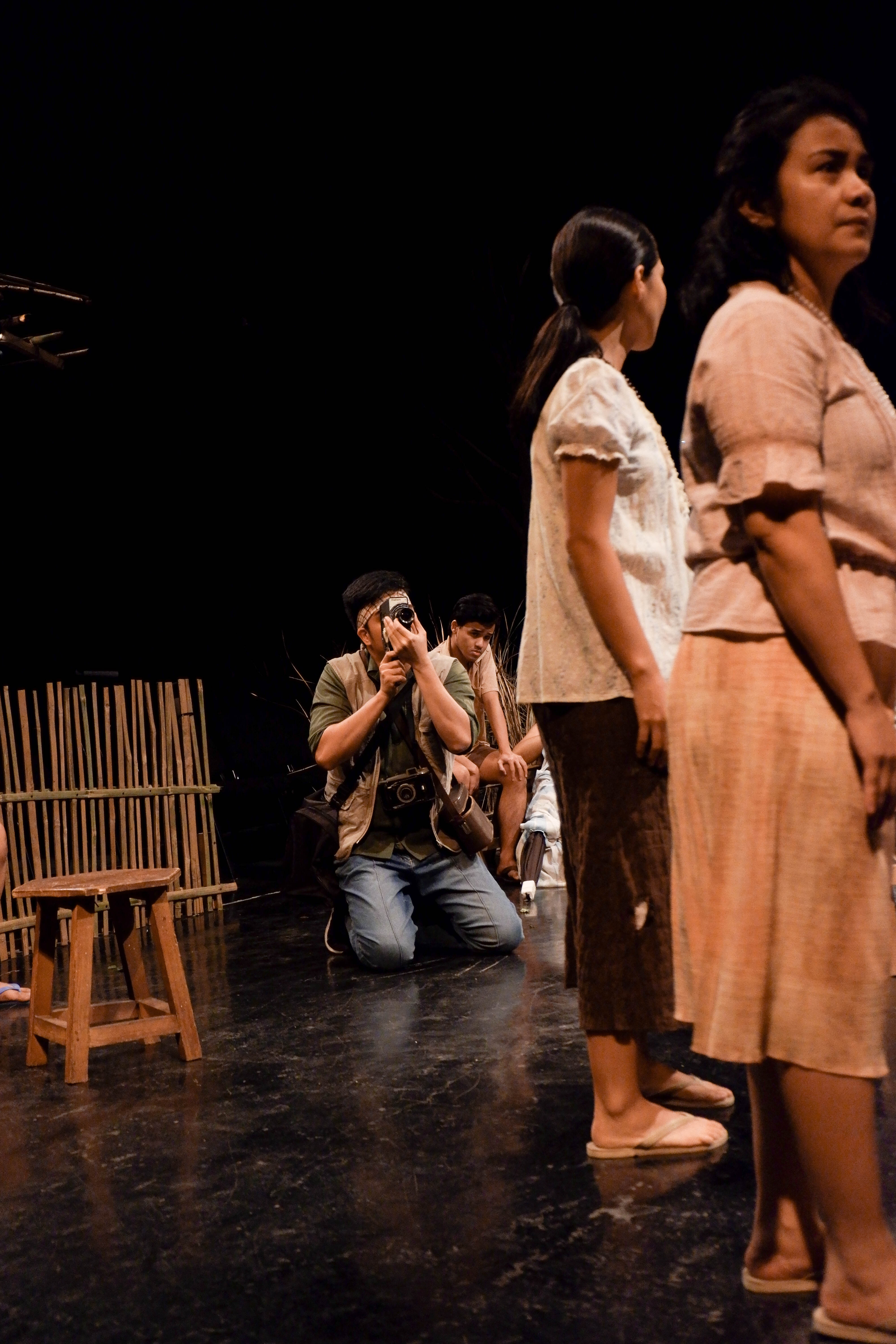 The themes
Although the musical is faithful to the film down to the sequencing of its events, the way it is staged makes the play's key moments more impactful. But more than just being visually and aurally astounding, the play offers an underlying commentary on faith (and its commodification), politics, and the reality of the paths and choices we make when faced with desperation, that weigh on you after the show. It's a reminder that things are only as we make it to be, the point emphasized by the words "Ang himala ay nasa puso ng tao, ang bawat puso ay pugad ng himala" that echo on in my mind long after we show-goers had departed Cupang. We find miracles where we can, and it doesn't have to be in something as earth-shaking as an apparition. It can be in the simple presence of a friend or a glass of beer or wine (which you can actually buy at the front of house and drink inside the theater). Or in an excellently staged musical, too.
"Himala: Isang Musikal" runs every Friday to Sunday until Oct. 20 at the Power Mac Spotlight Theater, Circuit Makati. For tickets, visit ticketworld.com.ph. 
Get more stories like this by subscribing to our weekly newsletter here.
Read more: 
Thoughts shared, souls bared on "Company: A Musical Comedy"
Art is protest, Tanghalang Pilipino proves with "Mabining Mandirigma"
A little lesson on life from a little girl asking "Why is cancer?"
TAGS: 9 works theatrical Himala himala: isang musikal Ishmael Bernal Musical musical theater Ricky Lee the sandbox collective