Astrology in your pocket: Read the stars with ease through these 4 apps
Keep in touch with what the stars have to say using your mobile phone
Oct 15, 2019
Here's the thing: I didn't care about astrology until I went to college. For a time, I was generally content with knowing just my sun sign, until things got tough and I wanted to ask the stars if things were going to get better (or if the stars are holding me back). I still don't fully believe in astrology, but at least there's something to point to when something big happens.
It turns out I wasn't the only one who turned to astrology when things got tough. In 1982, psychologist Graham Tyson conducted a small study that showed people consulted astrologers in times of high stress. A study by the American Psychological Association showed that millennials have been the most stressed generation so far—which probably explains why most of my peers have begun turning to astrology as well.
So, if you're stressed and you're looking to consult the stars for the first time—these apps are for you.
The DailyHoroscope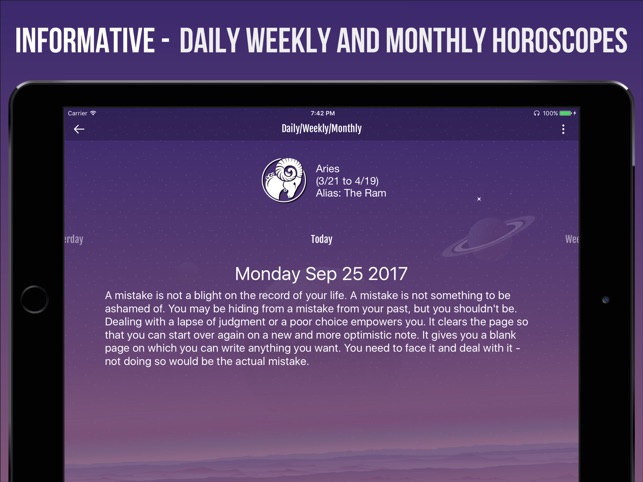 For beginners who want a little bit of everything, meet The DailyHoroscope. The app offers a look into your star sign's characteristics, as well as your compatibility with other star signs. The DailyHoroscope also offers personal daily, weekly, monthly, and yearly predictions: which are written in a way that's easy to understand—and the option to get notifications for when they come in so you don't miss out.
As a little bonus, The DailyHoroscope also offers a glimpse into your Druid Horoscope and a description of your Chinese Zodiac.
The DailyHoroscope is available for iOS and Android
Sun Signs: Horoscopes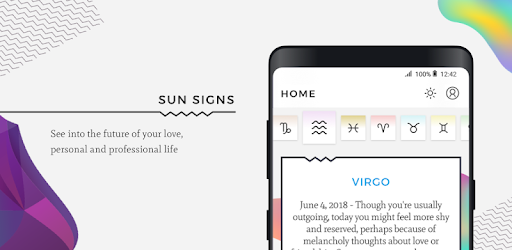 Another app that offers a little bit of everything is Sun Signs: Horoscopes. Aside from predictions for your star signs, Sun Signs: Horoscopes offers a short "daily guidance" reading, which helps you get an idea of what you can expect for the day, which star sign you'll work best with in terms of love, friendship, and career; and what your star sign can look forward to in terms of love, career, money, or health for the day. 
For people looking to get into tarot cards, Sun Signs: Horoscopes also offers daily tarot readings or a reading for your wishes.
Sun Signs: Horoscopes is available for iOS and Android
Co-Star
Known as the first app powered by artificial intelligence, Co-Star keeps you up to date with the movements of multiple planets and what that might mean for you as it gathers readings from NASA and professional astrologers. The app offers readings based on your birth charts, showing you which aspects you'll have power, pressure, or trouble over; as well as a hyper-specific overview of your day.
Co-Star also offers the option to share your birth chart with your friends to check your compatibility with each other, provided that they're also on the app.
Co-Star is available for iOS
The Pattern
Unlike the other apps on this list, The Pattern does not offer horoscopes or even talk about your star sign. Instead, the app offers hyper-personal "patterns": which is advice based on astrological information to help you deal with challenges or problems you may not even know you're going through. The Pattern offers a glimpse of your situation in order to better navigate difficult periods of your life and staying tuned to opportunities.
Much like Co-Star, The Pattern also offers the option to connect with friends on the app to check your compatibility or if you share any patterns.
The Pattern is available for iOS and Android
Header photo courtesy of Anastasia Dulgier on Unsplash
Get more stories like this by subscribing to our weekly newsletter here.
Read more:
Why are millennials so into astrology and personality types?
This series matches Filipina goddesses with western zodiac signs for the modern diaspora
A millennial's guide to tarot card apps
TAGS: astrology Co-Star mobile app nolisoli Sun Signs: Horoscopes The DailyHoroscope The Pattern