9 out of 11 endemic hornbill species now listed as threatened in DENR's updated red list
The newest addition is the Visayan tarictic hornbill, whose population is estimated to be at 1,200 and can be found in Panay, Negros, Masbate, and Guimaras islands
Oct 14, 2019
"From seven hornbill species threatened in 2004, we now have nine," Berhel Doria of the Department of Environment and Natural Resources' (DENR) wildlife resources division said in an interview with U.S.-based non-profit conservation and environmental science news platform Mongabay.
This latest figure is according to DENR's updated National List of Threatened Terrestrial Fauna of the Philippines. The newest addition to the red list is the Visayan hornbill (Penelopides panini), which can be found in the rainforests of Panay, Negros, Masbate, and Guimaras islands. Only 1,200 individuals of this species are believed to be out in the wild according to the International Union for Conservation of Nature (IUCN) and UK-based BirdLife International's latest survey.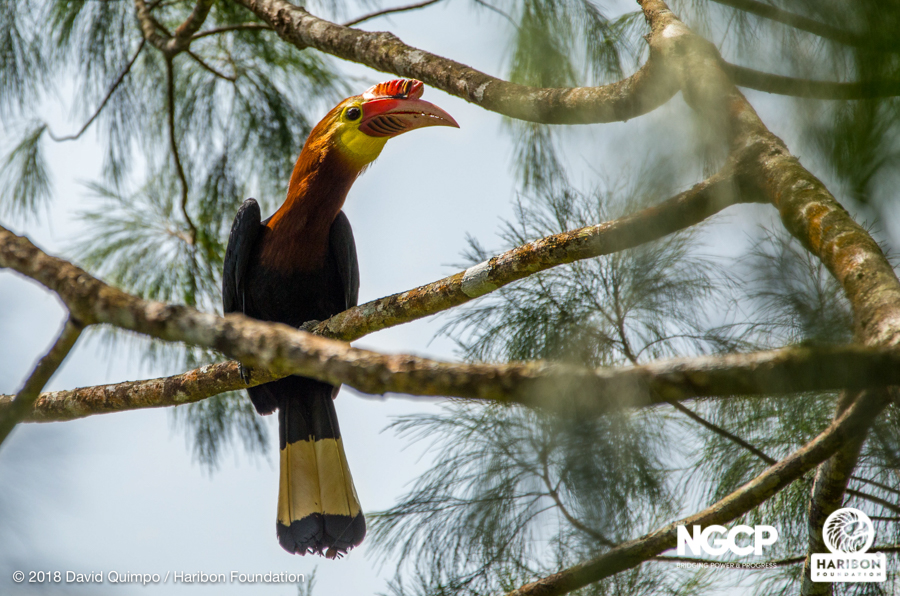 The Visayan hornbill, identified as critically endangered, joins the rufous-headed hornbill and the Sulu hornbill, one of the rarest hornbill species in the world that can only be found in the island of Tawi-Tawi in Mindanao. The latest estimate of its population is at 27.
In the same interview, Doria said that none of the previously listed species got off the list. This is despite their efforts to grow its population and to eliminate illegal hunting as well as poaching.
There are only 52 species of hornbills in the world and 11 of which can only be found in the country. One of the factors, experts are looking into regarding its declining populations is the loss of its habitat. These birds are known to make nests out of hollow trees, which in turn are either disturbed or cut down from illegal logging activities.
Measures to ensure the remaining individuals are taken care of are also being ironed out. This includes drafting a national hornbill conservation action plan.
Hornbills' roll in the growth of rainforests is important because it is one of the few species that can fly great distances as well as disperse seeds of fruit-bearing trees.
Header photo featuring Visayan hornbill courtesy of Steve Wilson/Wikimedia Commons
Get more stories like this by subscribing to our weekly newsletter here.
Read more:
Foodies, please don't eat endangered animals
Wild coffee beans are now endangered
LOOK: 5 endangered trees in the Philippines
TAGS: DENR hornbill National List of Threatened Terrestrial Fauna of the Philippines visayan hornbill