Know when your car can get towed and impounded
And here's what you need to know about it
Oct 23, 2019
Imagine you're driving because you have to run for some errands and parked your car along the sideroad thinking you won't be that long. However, it took you some time to finish your errands and several minutes later, you found out that your car's towed and impounded because you missed that sign that reads: "No Parking." Now, what can you possibly do?
According to the Metropolitan Manila Development Authority (MMDA), there are three situations into which your vehicle can be towed: If your car is stalled or unable to move because of engine trouble, empty fuel tank, flat tire, among others; your car is illegally parked in areas prohibited by existing law or ordinance; or your vehicle is involved in an accident.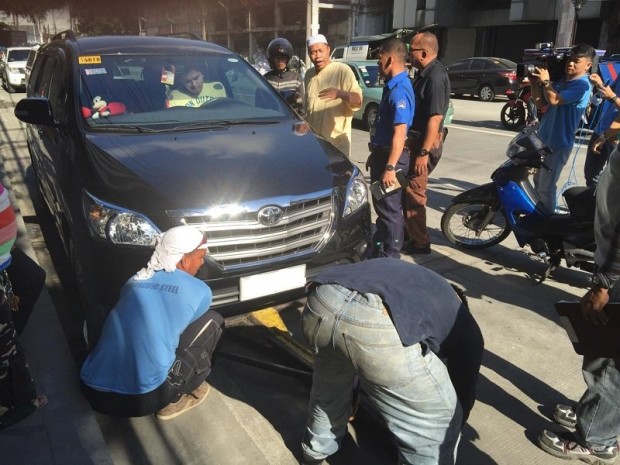 While there are some cases that the owners of the vehicle appear before their cars get towed and in cases like this, the owners will only be issued a ticket by a traffic enforcer or deputized highway patrol group.
[READ: Who can and cannot confiscate your driver's license?]
But if the vehicle is unattended, the tow truck driver shall blow the truck's horn five times to alert the owner, then another five times after one minute. If the driver does not respond by then, the vehicle shall be towed and issued a ticket at the impounding area.
And in case you don't know, there are two impounding areas in Metro Manila: Tumana, Marikina and HK Plaza Impounding, Pasay.
Where can you not park?
There are places around the metro that are designated as no waiting or no parking zones: All national roads including primary and secondary roads of cities and municipalities; anywhere within six meters of any intersection or curved lane; anywhere within four meters of driveways or entrances to any fire station, hospital, clinic, or other similar establishments; anywhere within four meters of fire hydrants, pedestrian walks, in front of any authorized driveway, at the foot or near bridges, or on the sidewalks, paths, or alleys.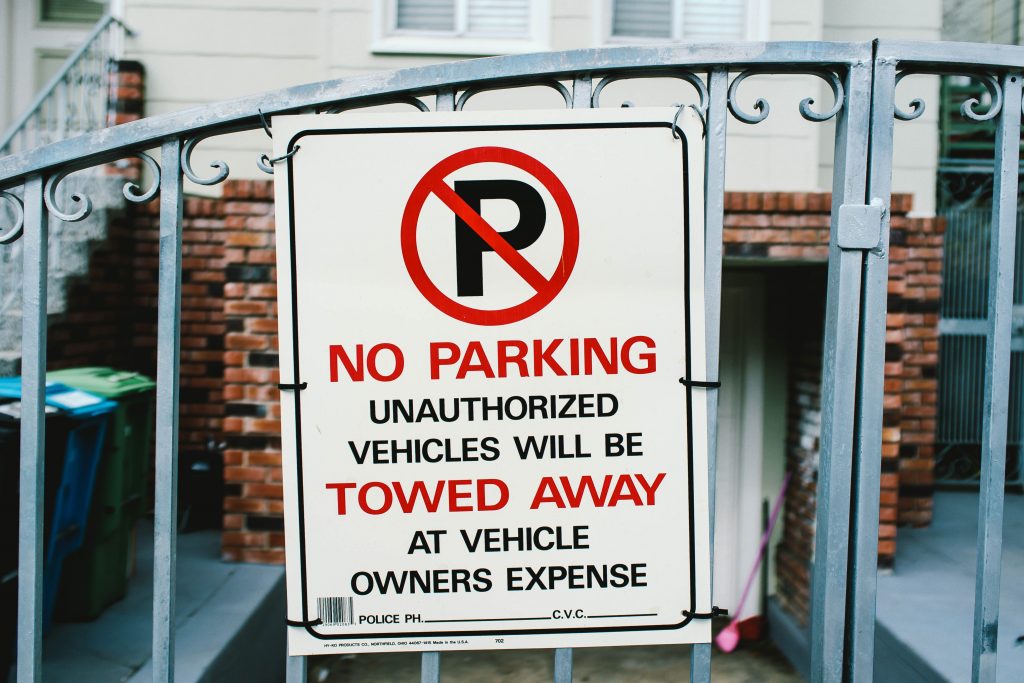 Now in cases that your car is stalled along the road due to a flat tire, an empty fuel tank, or engine trouble, the driver should either move the vehicle to the emergency lane or get it towed to the nearest gasoline station. Drivers may also be issued an ordinance violation receipt or a temporary violation receipt. Remember: You cannot change your tires on the roadway.
What if your car is towed and impounded?
Notice shall be left or entrusted to any traffic enforcer on duty at the site or to any responsible person who can give it to the owner. The notice indicates where your car is towed and impounded.
Are there violations and towing fees?
Any driver who illegally parked his vehicle on any public road or street throughout Metro Manila shall pay a fine of:
P1,000 for attended illegally parked vehicle,
P2,000 for an unattended illegally parked vehicle; and
P1,000 for road obstruction
For the towing fees, it ranges from P1,500 to P4,500 with an additional P200 per kilometer on top of the base fee measured from the place where it is towed to the impoundment area. It will also depend on what kind of vehicle was towed.
Who will be responsible for the towing of your vehicle?
There are only two kinds of tow trucks recognized by the MMDA: The MMDA Road Emergency Group tow trucks and the MMDA-accredited tow trucks. The former is only allowed to tow stalled vehicles that are involved in accidents. The services of these trucks are free of charge. For the latter, refer to this list of MMDA-accredited tow trucks.
Vehicle owners must also be informed that before the actual towing, the tow truck crew shall issue a technical inspection report that indicates the name of the owner, vehicle's plate number, type and color, and a description of the vehicle's condition.
The towing company or agency shall be held responsible for any loss or damage incurred while towing the vehicle.
Car owners must also take note that only tow truck crew who are wearing their prescribed uniforms and clearly display their identification cards are allowed to tow their vehicles.
It may seem a lot but it's important for any car owners to inform themselves of these violations in order to avoid the impoundment of their vehicles. And in cases they're caught within the situation, it is also our social responsibility to know what steps we need to take so we can have full control of our cars again.
It is also important to remember that before taking your car on the road, check your car's engine, fuel tank, and accessories to make sure they're all functioning. Double-checking your car does not only avoid impoundment or road obstructions but can also save your life and others, too.
Header photo courtesy of Adam Griffith on Unsplash
Get more stories like this by subscribing to our weekly newsletter here.
Read more:
Is parking in BGC a problem? This app is the answer
Who can and cannot confiscate your driver's license?
Will banning drivers from parking in city streets solve our traffic problems?
TAGS: cars illegal parking impoundment MMDA road violations towing towing fees vehicles