Start planning: Here are all the holidays and long weekends this 2020
Plan your vacations ahead, folks!
Nov 20, 2019
Last Nov. 15, President Rodrigo Duterte signed Proclamation No. 845 declaring the regular holidays and special non-working days for 2020.
There are a total of 19 holidays for next year, with 10 declared as regular holidays and seven announced as special non-working holidays. Additional two special non-working days were also included: Nov. 2 (All Souls' Day) and Dec. 24 (Christmas Eve).
The national holidays for the observance of the Eid'l Fitr and Eid'l Adha will be issued by the Malacañang after the approximate dates of the Islamic holidays have been determined "in accordance with the Islamic calendar or the lunar calendar."
If you're planning to go on trips for the incoming year, here's a handy guide that you can download on your phones, too.
Regular holidays and special non-working holidays: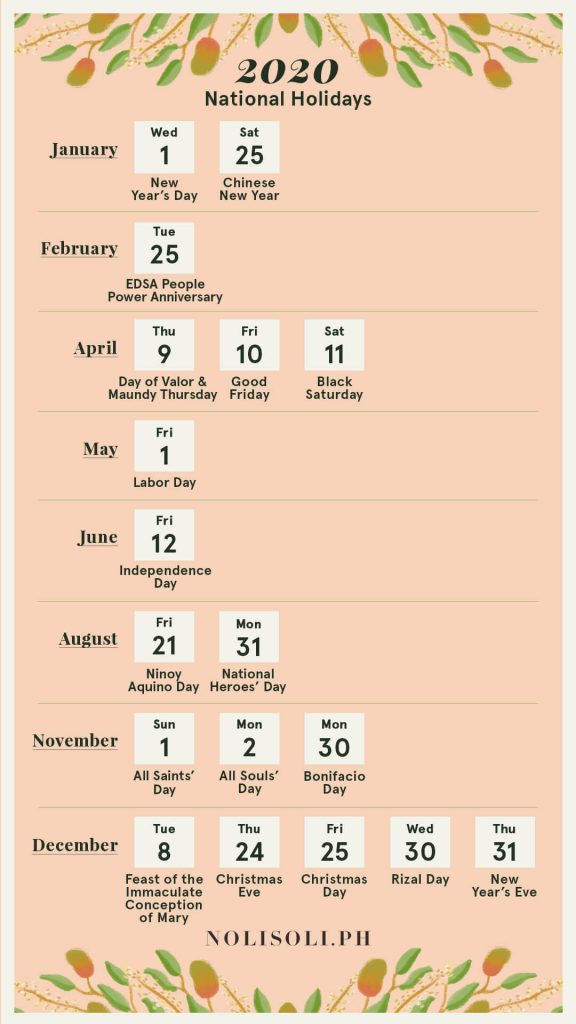 Long weekends: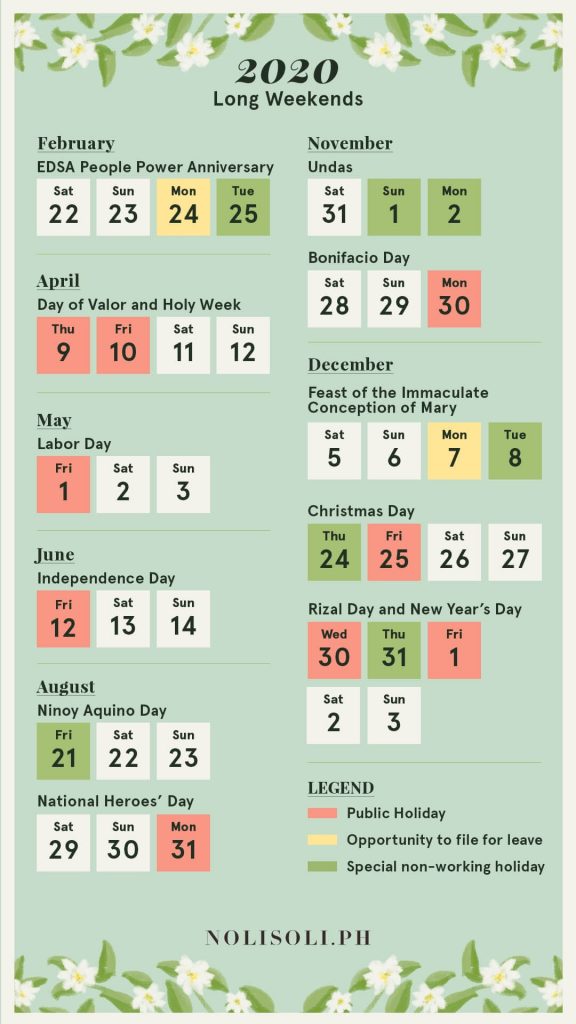 Get more stories like this by subscribing to our weekly newsletter here.
Read more:
Have a vacation within the city at La Casita Mercedes
LIST: Where to go for a traditional Filipino wellness treatment
My three days of rest and relaxation in the middle of a lake in Laguna, Part 1
TAGS: philippine holidays 2020 President Rodrigo Duterte proclamation no. 845 regular holiday special non-working day