Another pair of insect species 'threatened' due to climate change
Climate change has done it again
Nov 22, 2019
According to U.S. wildlife officials, the western glacier stonefly and the meltwater lednian stonefly are now part of the growing list of species that could disappear by 2030.  This is because of the widespread melting of glaciers and snowfields.  
The said stoneflies are usually found in steep, cold-water streams like Glacier National Park in Montana and Native American tribal lands in western Montana. The fluctuating temperature, however, thwarts the survival of these insects and forces them to relocate into the streams of  Wyoming's Grand Teton National Park and the Absaroka-Beartooth Wilderness in Montana and Wyoming said Inquirer report.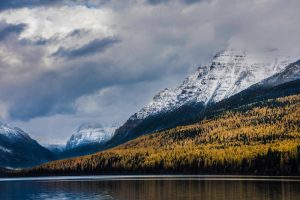 The U.S. Fish and Wildlife Service states that the western glacier stonefly and the meltwater lednian stonefly classified as threatened species are protected under the Federal Endangered Species Act. 
While there has definitely been talks of biologists using preventive measures like seeding streams and raising these species in laboratories, there is no guarantee to these methods' sustainability. 
"Global warming is changing the face of the planet before our eyes, and like these two stoneflies, many species are seeing their habitats disappear." Noah Greenwald, director of the Center for Biological Diversity's endangered species director, eerily declares.
Get more stories like this by subscribing to our weekly newsletter here.
Read more:
Not convinced about climate change? Watch this documentary
LOOK: Storybook teaches children how plastic endangers marine creatures
9 out of 11 endemic hornbill species now listed as threatened in DENR's updated red list
TAGS: climate change ecosystem environment stonefly