Piña can also be used for casual everyday wear like these dresses and tube tops
Ma. Collecta makes modern silhouettes like halter tops, boxy shirts, tube tops, and pants out of the traditional Filipino cloth
Nov 23, 2019
In case you haven't heard: Any clothing item made out of bamboo—which we all thought was the best way to go about the whole fast fashion problem—wasn't actually sustainable. Vice Australia, in an article, pointed out that in order to convert the hard bamboo wood into soft, wearable fabric, it has to be reduced into cellulose with the use of corrosive chemicals such as sodium hydroxide, sulfuric acid, and carbon disulfide, which has been linked to Parkinson's disease. Not only that, because these chemicals are hard to dispose of, companies are dumping them into rivers(!).
So yes, that includes your satiny bed sheets and socks. Why am I saying this? Because all along the most viable natural alternative has been under our noses: pineapple or piña-seda cloth.
The natural fibers derived out of the plant's leaves have long been a staple in our traditional garbs such as barong and other formal dresses, and it has stayed pretty much that way for the longest time: relegated to formal clothes and have barely seen any progress in terms of production technology to make it more wearable and suitable for every day.
[READ: The terno is back from the baul. Now what?]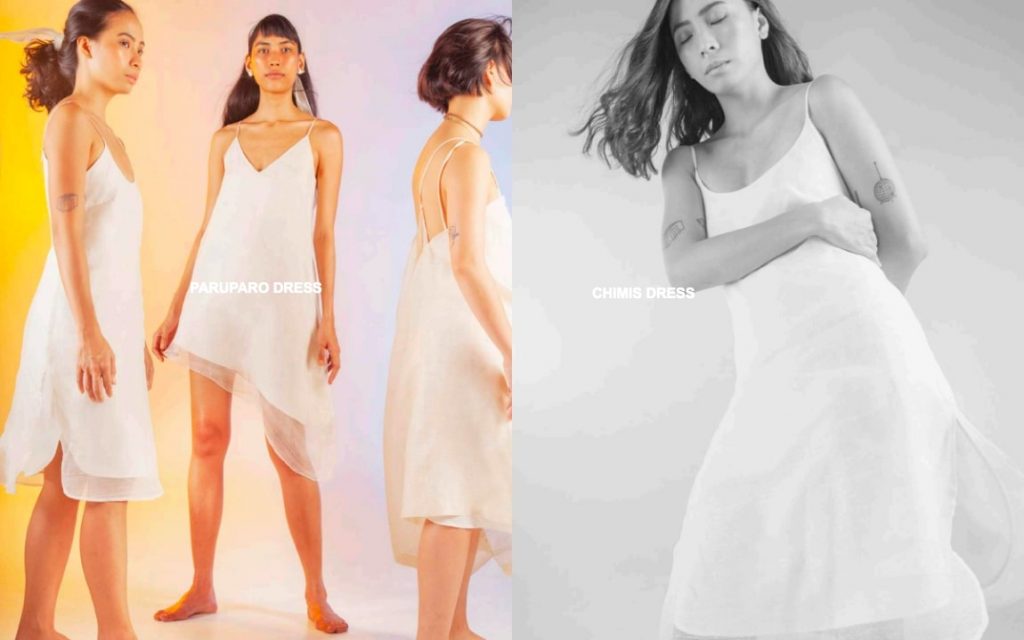 Extracted by hand, the fibers make for a stiff, translucent, and durable fabric that ages beautifully from white to a golden cream shade. However, it is these same qualities that make it unsuitable for casualwear, apart from the fact that the process of producing the woven material is labor-intensive.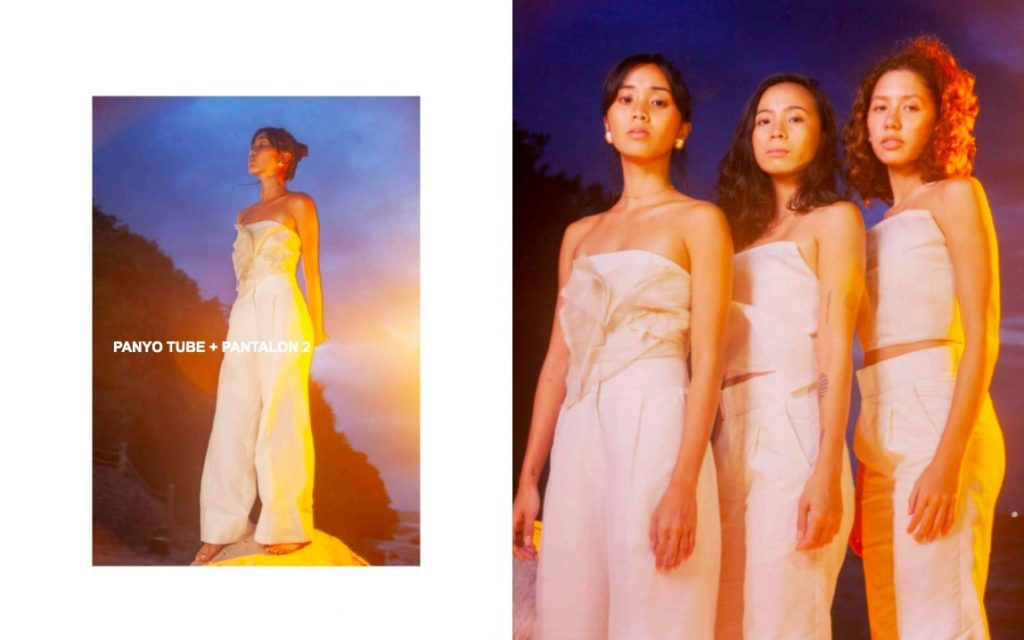 A new Filipina clothing line called Ma. Collecta is changing all that with its collection of modern staples for women, from halter and tube tops to boxy shirts and pants with relaxed silhouettes.
By engineering new piña blends—piña seda combined with other materials like cotton, linen, and shifu—Ma. Collecta is able to fashion wearable pieces aptly named after Filipino things like paruparo, baro, pantalon, kamisa, and panyo.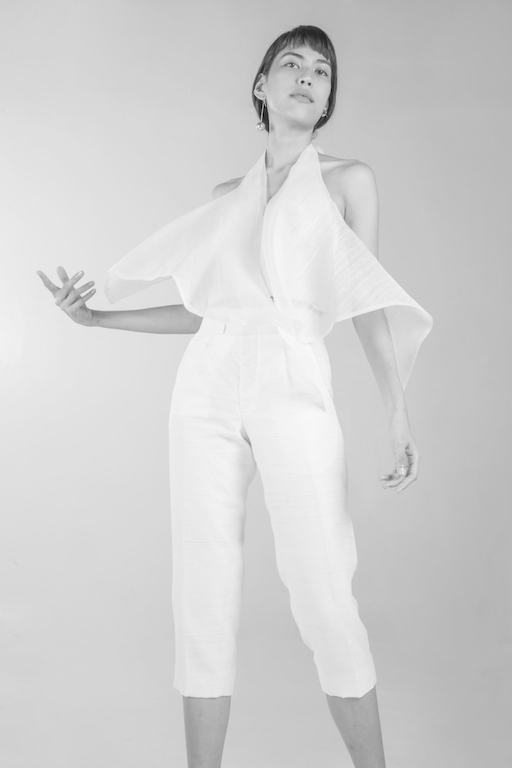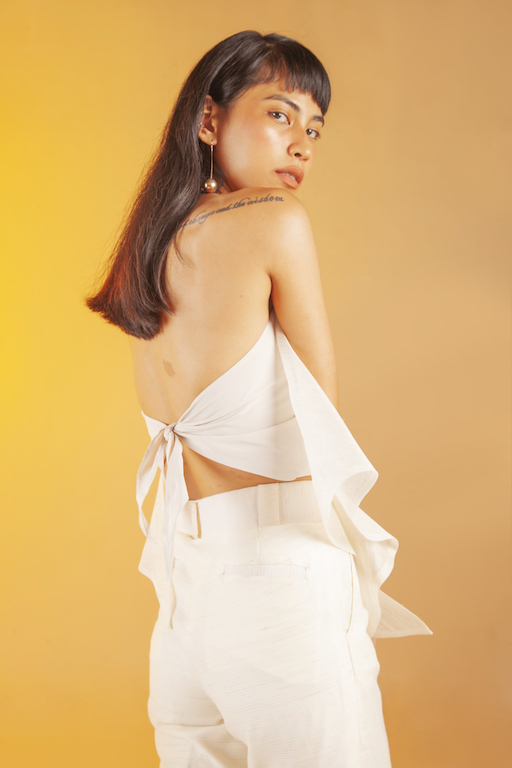 The brand name itself is an ode to the quintessential Filipino feminine name Maria often abbreviated as Ma.
"Born out of my long-time love for indigenous textiles and Philippine history, Ma. creatively explores vignettes of the Filipina story—a part of Philippine history lesser-known and often forgotten," said Ma. Collecta's Bianca Jimenez.
"The first collection investigates our historical use of piña in the everyday to create pieces that bring back the possibility of our life in Piña."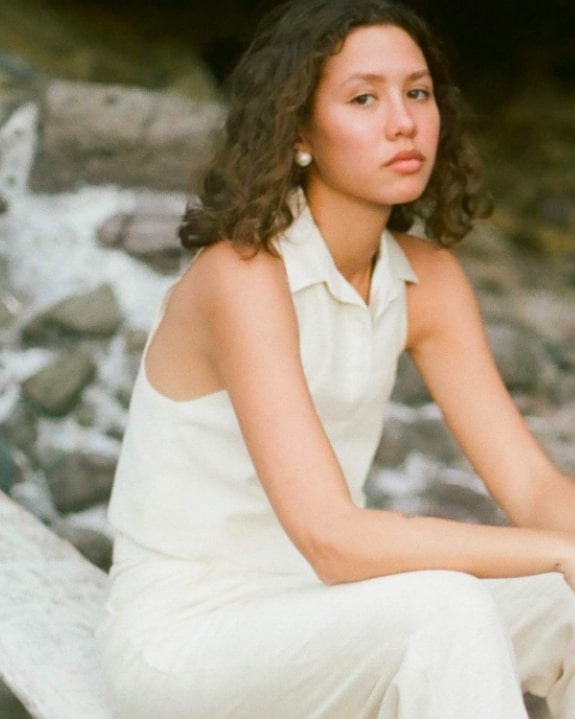 It also alludes to the piña's enduring appeal which has survived many colonial occupations, making it a tangible element of the Filipino identity that it is today. 
Timelessness and comfort are two prime considerations during the conception of the designs, which themselves are a study in the pristine and softness of piña seda. Pieces like the paruparo halter, panuelo, and panyo tube tops along with the asymmetrical dalantal, chimis, and alampay tops break away from the stiff and often restricting styles that were associated with the fabric. Instead, these shapes liberate and evoke an airy and flowy playfulness.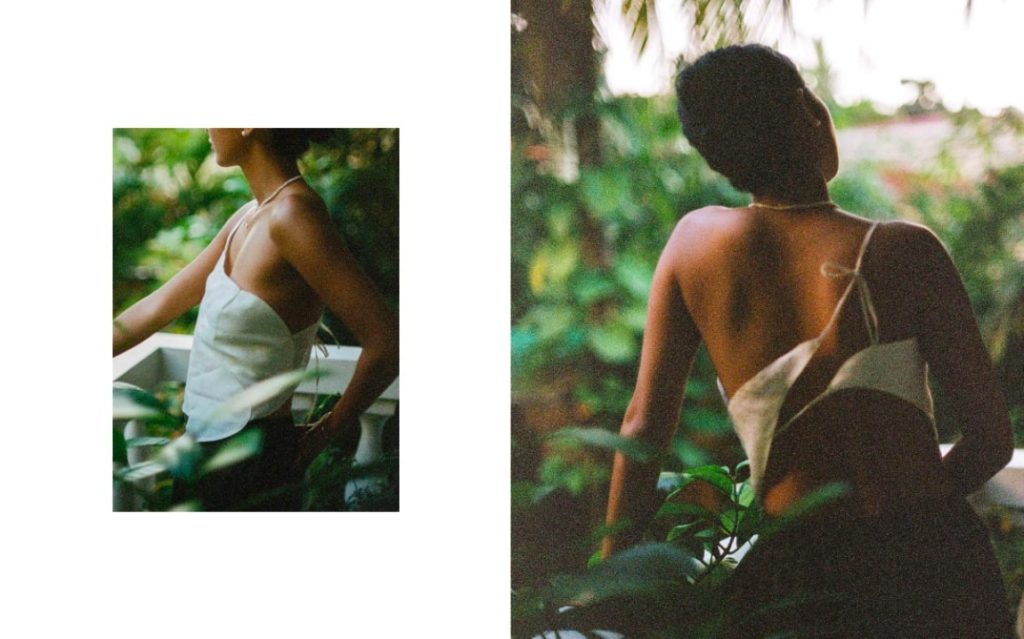 The dresses in the line also share the same regard for movement so does the pantalon pants that boast of a high waist and boxy and clean cut.
All the pieces in the "Life in Piña" collection will soon be available at ma-collecta.com.
Photos by Cru Camara courtesy of Ma. Collecta
Get more stories like this by subscribing to our weekly newsletter here.
Read more:
5 modern Filipiniana and barong Tagalog for casual days
This is modern Filipiniana you can wear with jeans
Check out this barong Tagalog you can wear every day
TAGS: ma. collecta piña pina cloth pina seda