Marawi siege-inspired video wins at 2019 International Emmys
Filipino filmmakers are initiating conversations on global peace through visual storytelling
Nov 27, 2019
28 year-old Davao filmmaker Breech Asher Harani was among the three filmmakers who were presented with the JCS International Young Creatives Award at the 2019 International Emmy Awards yesterday in New York City.
In 2017, a five month-long urban battle between government forces and armed militants took place in Marawi City. More than 1,000 people were killed, majority of the city was destroyed, and about 100,000 residents were displaced.
This was what moved Harani to produce his award-winning video "Next to Me," which tells the story of a young Muslim girl who had to adjust to a non-Muslim school after the battle forcibly displaced her from her home.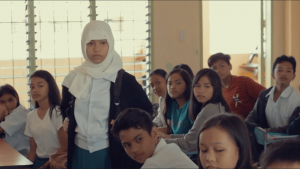 Harani based it on his encounter with a young student who happened to be a Marawi siege survivor. Watch full video here.
But the young filmmaker isn't the only one underscoring Filipino film talent on the international scene. Just recently, "Norte, the End of History" was listed by The New York Times as one of American film critic A.O. Scott's 20 favorite films that defined the decade.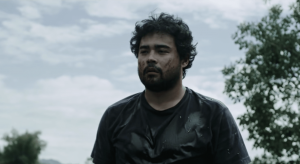 This critically-acclaimed Lav Diaz film explored the themes of injustice, innocence, and ethical dilemmas, revolving around a man searching for redemption after being wrongfully convicted of murder. It was screened at the 2013 Cannes Film Festival, 2013 New York Film Festival, and 2013 Toronto Film Festival.
Photo courtesy of Breech Harani
Get more stories like this by subscribing to our weekly newsletter here.
Read more:
Docufilm 'Mga Kwento ng Klima' sheds much-needed local perspective on climate change
Cartoons as propaganda: How two animated films in 2019 dealt with history
Catch Hungary's best films for free next week
TAGS: 2019 arts award Breech Harani Cannes emmys Film filmmaker International Lav Diaz Next to Me Norte the End of History