Foreign correspondents respond to SEA Games smear campaign allegations
Independent journalists report on "defeats and victories, failures and triumphs"
Nov 29, 2019
The Foreign Correspondents Association of the Philippines (FOCAP) has released a statement to counter House Speaker Alan Cayetano's claims against a media-led smear campaign against him and the organizing committee of the 2019 Southeast Asian (SEA) Games. 
In a statement issued on Thursday, Nov. 28, FOCAP said that it denounces any remarks of the Philippine Southeast Asian Games Organizing Committee (PHISGOC) that blame the media as the cause of negative reports on the logistical issues of the games. 
FOCAP also made it clear that Cayetano's accusations that media outlets were bribed to only report on the negative side of the Philippines' hosting of the SEA Games are nothing but insinuations. FOCAP deems this behavior as unacceptable, saying that the lack of evidence to the accusations as well as threats to file for libel are nothing but tactics to intimidate journalists from objective reportage.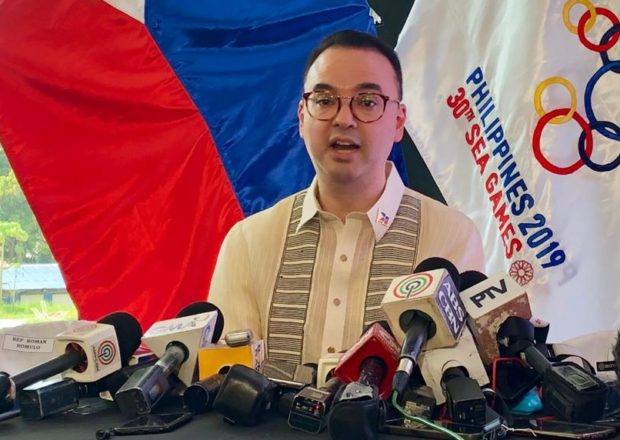 The association also added that "calls by the organizers for the media to report only the good news betray our bedrock mandate of providing the public with truthful information that is at the heart of the basic freedoms guaranteed by the Constitution."
FOCAP's statement was in response to Cayetano's claim that members of the opposition, as well as numerous media outlets, were blaming him, the Duterte administration, and PHISGOC for the controversies surrounding the 2019 SEA Games. Moreover, Cayetano said that he is ready to "unmask" anyone who propagated fake news, stating that he would also file libel cases if needed. 
Header photo courtesy of Grig C. Montegrande, Cebu Daily News
Get more stories like this by subscribing to our weekly newsletter here.
Read more:
The 2019 #SEAGamesFail is an accurate depiction of Filipino hospitality
The Aeta displacement was the first red flag to all of this #SEAGamesfail
The biggest losers in this SEA Games mess? The Filipino athletes
TAGS: FOCAP foreign press PHISGOC sea games 2019