Magnitude 6.9 earthquake hit Davao del Sur
Barely two months after a series of earthquakes that rocked the region, Davao del Sur reels from the effects of a quake anew
Dec 16, 2019
Barely having escaped the wrath of a series of earthquakes struck Mindanao in October, Davao del Sur is the latest area to be hit by a magnitude 6.9 quake.
[READ: 13 million Mindanao earthquake donations to be spent on secure reallocation]
According to the Philippine Institute of Volcanology and Seismology (Phivolcs) the quake struck at 2:11 p.m., Sunday with the epicenter located six km northwest of Padada. But in the towns of Matanao and Magsaysay, the strongest recorded quake reached a magnitude 7.
The tremblors were also felt in other areas like Davao City, in the provinces of Bukidnon, Sarangani and the two Cotabato provinces, and as far as the cities of Dipolog and Cagayan de Oro in the northern part of Mindanao, based on the latest update from Inquirer.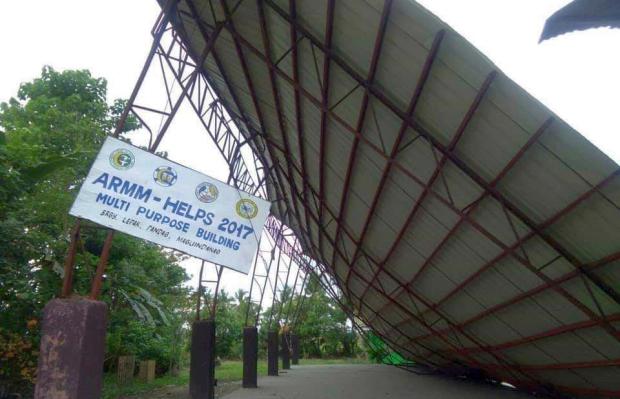 Over 100 aftershocks were recorded yesterday according to a report by CNN Philippines.
At the epicenter in the town of Padada, two buildings and a water reservoir collapsed. 18 people were also reportedly hurt with one fatality from the nearby town: a six-year-old child from Asinan village in Matanao, who died after a wall fell over their home.
UPDATE: Two people were confirmed dead after having been trapped inside a collapsed grocery store in Padada. Four more are trapped, while a total of 10 people were said to be missing: six from the grocery store and four from a collapse water reservoir.
Header image courtesy of Jun Cabiles / Inquirer Mindanao
Get more stories like this by subscribing to our weekly newsletter here.
Read more:
13 million Mindanao earthquake donations to be spent on secure reallocation
Help Mindanao earthquake victims by donating and volunteering through these orgs
Workers can be granted a paid 'calamity leave' under this proposed Senate bill
TAGS: davao del sur davao del sur quake Mindanao mindanao earthquake philvocs