What exactly should you be doing every time you hear Lupang Hinirang?
Our national anthem deserves to be met with fervor as well as respect
Jan 8, 2020
It's all fun and games until our nationalism is at risk of being trivialized.
This is what happened after a clip of well-known Hawaii-based Filipino vlogger Bretman Sacayanan, popularly known on the internet as Bretman Rock, twerking to Lupang Hinirang resurfaced over the holidays. 
The clip was uploaded and subsequently deleted by Sacayanan three months ago but numerous Filipino citizens still found the video to be offensive and took it upon themselves to report it to the National Historical Commission of the Philippines (NHCP), which prompted the commission to issue a statement:
The statement didn't directly mention Sacayanan, but he nonetheless released an apology through Twitter saying, "Thank you so much for understanding, I can promise you it will never happen again, I take full responsibility and I truly am so sorry."
Thank you so much for understanding, I can promise you it will never happen again, I take full responsibility and I truly am so sorry ❤️❤️✨

— Bretman Rock 🐢 (@bretmanrock) December 31, 2019
While the issue seems to now be dying down, we revisited Republic Act Number 8491 or the Flag and Heraldic Code of the Philippines along with citations of people who had to face the repercussions for violating this code to remind everyone of the dos and don'ts during our national anthem.
Because not only can violators be fined from P5,000 to P20,000 or face imprisonment for up to a year, but it's 2020 already and we should know this by now.
What you should be doing during the national anthem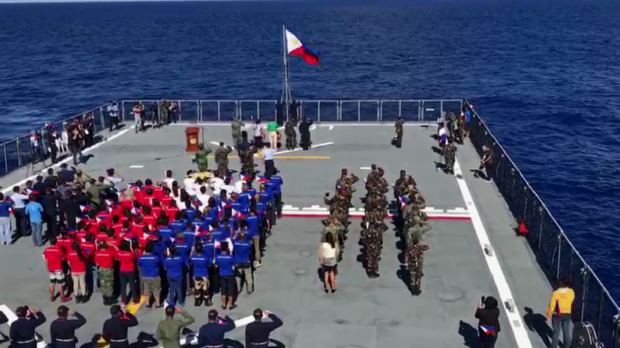 For starters, it states that: "As a sign of respect, all persons shall stand at attention and face the Philippine flag." Keywords here are "all persons," which means that Filipino or not, you nonetheless have to stand at attention whenever the Philippine national anthem is being played. 
This brings into mind multiple sightings of foreigners not even bothering to stand up from their seats consequently being ignorant of the rule and showing disrespect. This sign of respect also goes for "individuals whose faith or religious beliefs prohibit them from singing the national anthem."
Official Filipino citizens, however, are thereon obliged to sing while the right palm is placed over the left chest as a sign of salute.
Uniformed personnel or those in the military, scouting or security guards are to salute the flag as prescribed by their regulations. 
Where you should be facing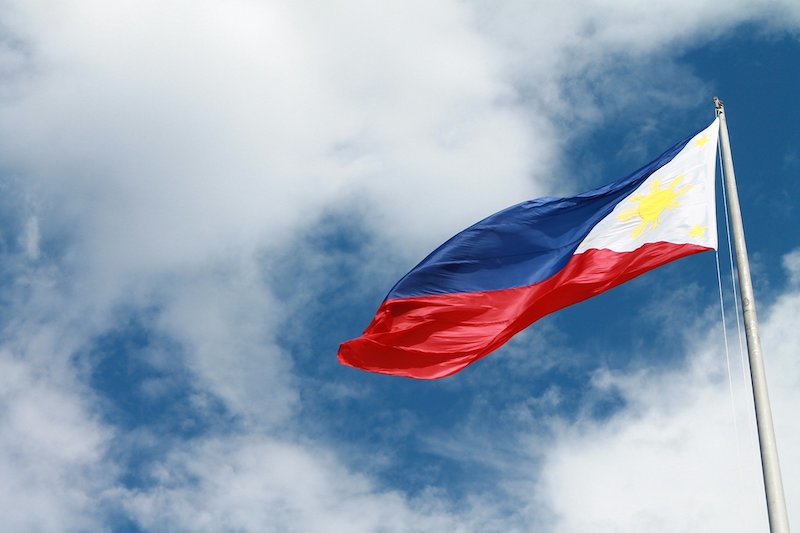 Admittedly, this was one I was confused about but I am glad that doing this article set the record straight and hopefully, it can enlighten anyone who isn't informed yet. As stated above, you should stand and face the Philippine flag—that is, if there is one displayed. But if there is none, you should be facing the band or the conductor. 
When it can and can't be played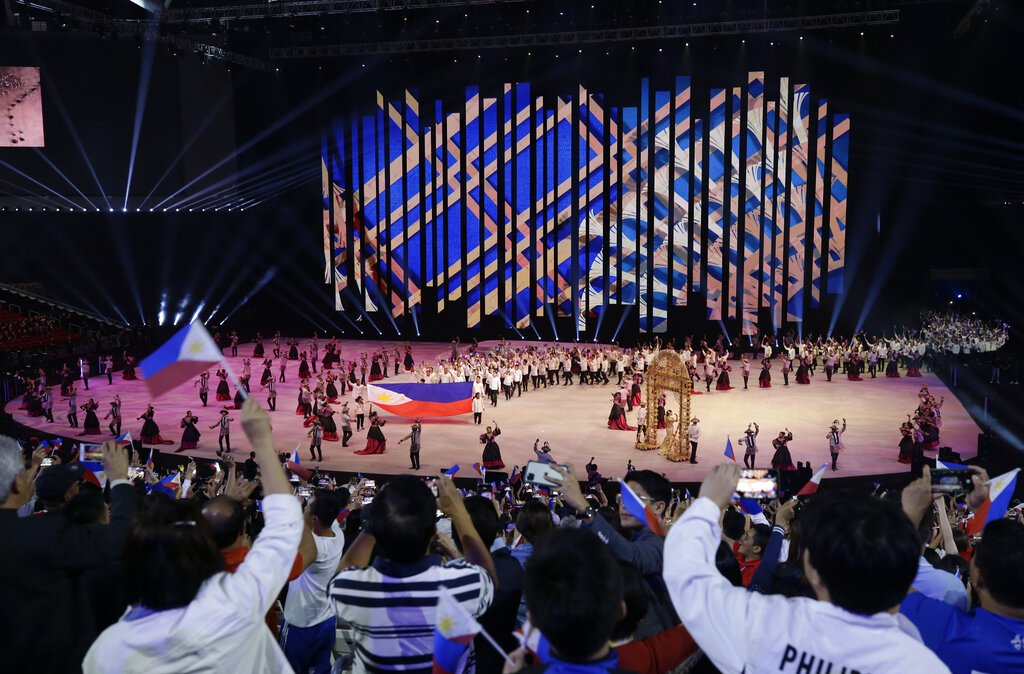 The national anthem shall always be integrated into official ceremonies and formal programs. But the code states that it "shall not be played and sung for preceding events of mere recreation, amusement or entertainment purposes." The Lupang Hinirang can be used in (1) international competitions hosted by the Philippines, (2) national and local sports competition, and (3) before the initial and last screening of films and before the opening of theater performances. 
A prime and even humorous (at least, for me) citation of a violation of this part of the code is the arrest of 34 individuals in a Batangas cinema for remaining seated when the national anthem was played before the screening of a particular movie.
What you shouldn't be doing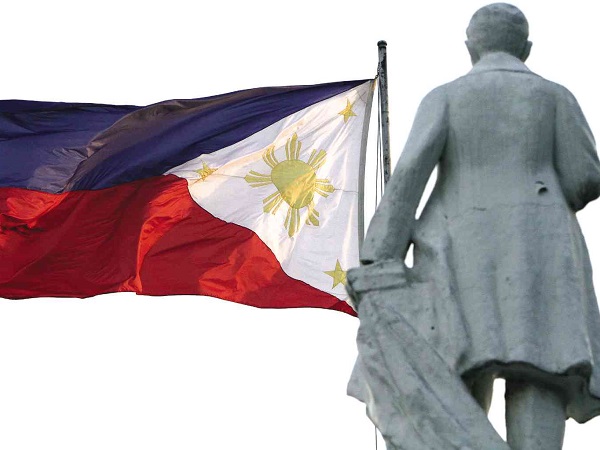 Evidently, the implications of the abovementioned part of the Flag and Heraldic Code are where Sacayanan messed up big time; but he wasn't the only one who did so. Back in 2017, social media personality Maria Sofia "Love" Sanchez also faced backlash and repercussions when she uploaded a scandalous interpretative dance version of Lupang Hinirang whereshe was seen deliberately holding her private part. 
At the same time, Arnel Pineda's rendition of the anthem during Manny Pacquiao's 2011 match with Joshua Clottey also garnered negative criticism due to him straying away from its original version by changing its tempo and tune in the last lines. 
What we can learn from all of this and use as a constant guiding post is that we shouldn't mess with our national anthem. The government isn't being too sensitive as our ancestors fought for us to be able to sing it to this day. So we should preserve their legacy by treating Lupang Hinirang with the utmost respect and always aim to associate it with worthwhile causes that bring honor to our country.
Get more stories like this by subscribing to our weekly newsletter here.
Read more:
Do you know where the Philippine flag was first flown outside of Luzon?
Marawi siege-inspired video wins at 2019 International Emmys
Restoration of Rizal Park a top priority, says newly-appointed NPDC executive director
TAGS: Lupang Hinirang military national anthem philippine flag seagames