Unconventional Chinese restaurants for a casual lunch or dinner out
These places are redefining what a Chinese restaurant can be
Jan 9, 2020
What is the measure of a good Chinese restaurant? 
We might argue it's authenticity, but really how can we gauge that and do we really have to? Chef Danny Bowien of the famed Mission Chinese restaurants in New York argues that authenticity is no longer the benchmark for good food and that we're already living in a "post-authentic" world where credibility is the most important thing. Ali Wong's guide to Asian restaurants be damned.
We Filipinos, in particular, are attuned to the tastes of Chinese cuisine to the point that we are discerning about where to eat. Actually, we are picky eaters, period. How else could we explain the enduring appeal of Binondo restaurants and the rise of delivery express that cater to our cravings for noodles, roasts, and dumplings?
But there is something to be said about restaurants that take the idea of Chinese cuisine and turn it around successfully. I do agree with Bowien about the whole anti-authenticity thing. 
We are so hung up on the idea of eating the closest possible version of the real thing and less about whether it's actually good. Not to mention, sticking to tradition entails procuring difficult ingredients, some of which may not be readily available. That's just one side of authenticity. Some may require using traditional methods of cooking that have since been outdated. And, the fact that there are multiple regional cuisines such as Sichuan, Hunan, and Fujian prove that there are more to Chinese food than any of us could possibly fathom.
So, modern Chinese restaurants aren't all that bad. To prove that, here are some contemporary takes on the cuisine that will have you reconsider your metrics of a good Chinese restaurant.
#2 Ledesma cor. F. Benitez Sts. San Juan
Instagram.com/moonrabbit.mnl
More than just giving an unconventional spin to Chinese cooking, this San Juan restaurant is also an architectural wonder as it was repurposed from an old house. It is not strictly Chinese but a melange of Asian influences that allows you to truly ponder the similarities of each cuisine. Must-tries include the poached White Chicken in aromatics served with ginger paste and the non-Chinese strawberry purée dessert inside a rabbit-shaped frozen pannacotta. 
UGF SM Megamall Bldg. A., Mandaluyong
Instagram.com/pandaexpressph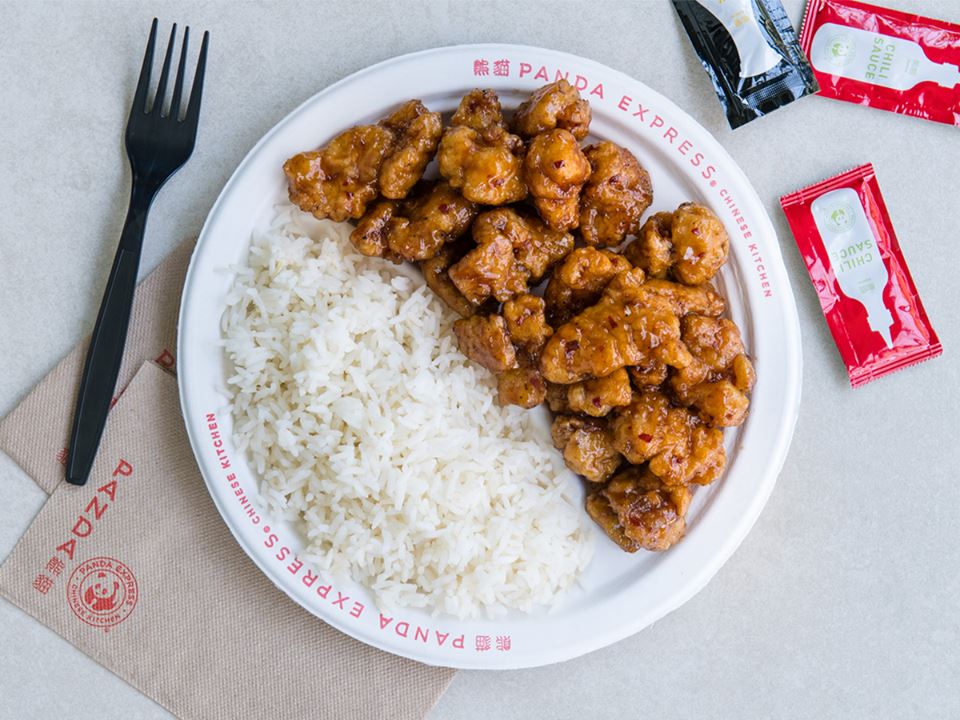 The largest Chinese fast food chain in the US recently opened its first store in the country, bringing along fan favorites such as Orange Chicken. This is the fast, no-frills version of flavorful staples of Chinese cuisine that you could easily access (unless, of course, the lines haven't died down). Although Panda Express is Chinese food adjusted to American palates, there's no denying that it is, after all, good food.
Wok Inn
Remedios St, Malate, Manila
This Malate establishment has resisted developments, both gentrification and technologies such as in-app delivery or reservations. It functions more like a karinderya where anyone could just walk in, order, and sit on monobloc chairs as they wait. Its sipa, a dumpling hybrid, that is twice as big as a regular siomai, still attracts patrons and newcomers alike. But as you approach the open kitchen, it's only then that the number of options present themselves in true turo-turo style: an array of vegetable dishes, meats ranging from spare ribs to seafood, and carbs such as rice and noodles.
Get more stories like this by subscribing to our weekly newsletter here.
Read more:
Have this edible rabbit for dessert at this Chinese restaurant in San Juan
This restaurant famous for their HK roast goose is now in Power Plant and San Juan
This cocktail bar is redefining fusion Asian cuisine through their dinner menu
TAGS: chinese cuisine chinese restaurants chinese restaurants in manila moon rabbit panda express wok inn