While there is no disputing Poblacion's place in Manila's dining and drinking scene—recent years have witnessed it become the launchpad of some of the metro's more innovative F&B concepts—one thing has remained elusive: a buffet of Filipino favorites.
Tucked along busy Polaris Street and standing on the former property occupied by Spanish restaurant La Tienda, the recently opened Rebolucion by Chef Laudico is fixing the situation with its selection of over 60 dishes that include hot and cold appetizers, salads, mains, grills, desserts, a halo-halo station, a soft-serve ice cream machine, and a roast selection that includes bacon bagnet, pugon bellychon, lechon de leche, and crispy fried itik (duck).
"Just like a revolution, we're invoking the spirit of gathering in Rebolucion. This is a place where families, friends, and large groups can get together and sample the best that classic Filipino cuisine has to offer—which we feel has been missing in the Poblacion area," says chef Rolando "Lau" Laudico, half of the married tandem behind Poblacion's first all-you-can-eat Filipino buffet.
"Poblacion is the place to be right now. There are a lot of tourists in the area—and these are the young, adventurous types of travelers and balikbayans—and we would like, as advocates of Filipino cuisine, to serve it in a location where we can promote more of it," adds chef Jacqueline "Jac" Laudico.
With its warm, cozy interiors, Rebolucion can accommodate around 120 guests, including two VIP rooms that can each host a party of 12. Upon entering, diners will immediately notice the significant area allotted for the buffet. "We could've had more seats, but we wanted to provide a bigger buffet area and better selection of food—we wanted to make our buffet really good," says chef Lau.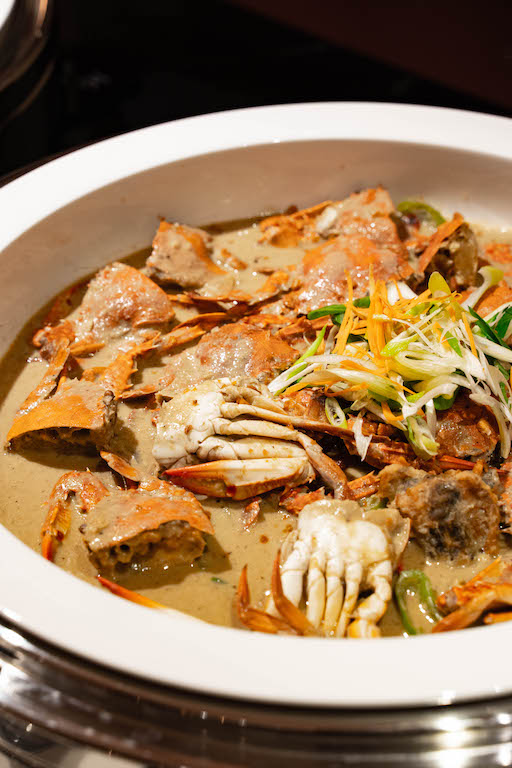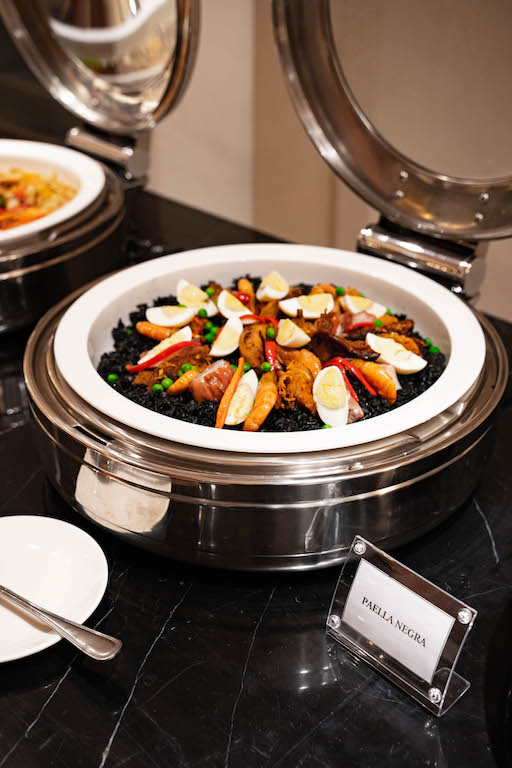 Indeed, the Laudicos' 20-year experience in the culinary industry—running catering, buffet, and a la carte dining concepts—is evident in Rebolucion's menu. More than the quantity of food they're dishing out, and there are plenty of lip-smacking choices to make—from classic Filipino favorites like kare-kare, Angus beef tapa, lechon de leche, liempo, and suahe aligue to more modern interpretations of traditional Filipino food like salted egg crabs, bacon bagnet, pan de sal prawn toast, and hoisin sisig in lettuce cups—Rebolucion streamlines the kind of food that people really appreciate. And while there remains a selection of mainstay dishes, the Laudicos' penchant for playing around with the menu will change depending on the season. "There are also some dishes in there that have Spanish and Chinese influences, and a wide range of kakanin-based deserts, which are not easily available anymore," says chef Jac. 
Having opened the first week of January, Rebolucion currently only caters to both the lunch and dinner crowd but with Poblacion seeing a lot of action from sun-up to sundown, the Laudicos reveal that the big goal is to eventually run Rebolucion 24/7. "We're studying the flow of the market and liking what we're seeing: Poblacion never sleeps," observes chef Lau. "Even past midnight, it's alive; in the morning when we pass here, the place is somehow still buzzing and we've been getting solid lunch crowds. The area is 24/7 so the future plan is to also introduce an after-dinner menu."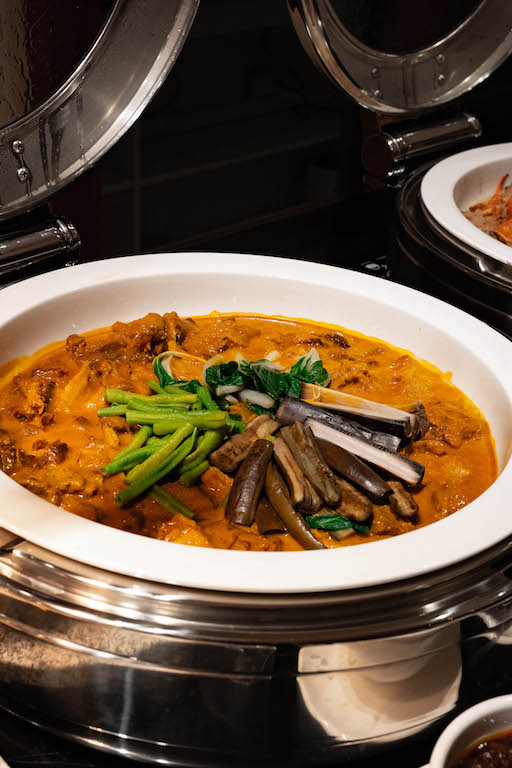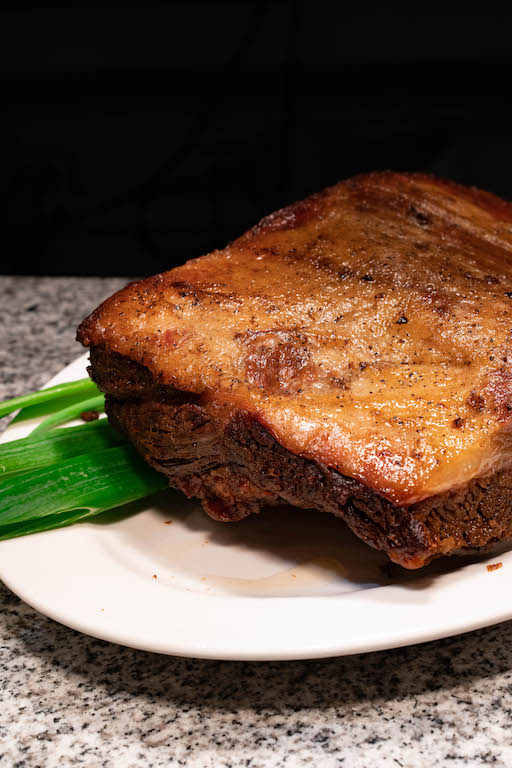 Eventually available 11 p.m. onwards, Rebolucion's after-dinner selection, share the chefs, will have some overlapping hot items from its dinner buffet but will focus more on tapas, pica-picas, a grazing table, and other typical bar grub that drinkers love. "We're also eyeing to offer unlimited wine, beer, and alcohol. And live music and entertainment. Rebolucion is primarily an eating and gathering place, but after we also want to be a drinking place with live bands playing on some days of the week. If you're lucky, you might catch the chef jamming with the band," says chef Lau, whose "side hustle"—according to his wife—includes belting out the occasional U2 song in Tawag ng Tanghalan Celebrity Champion.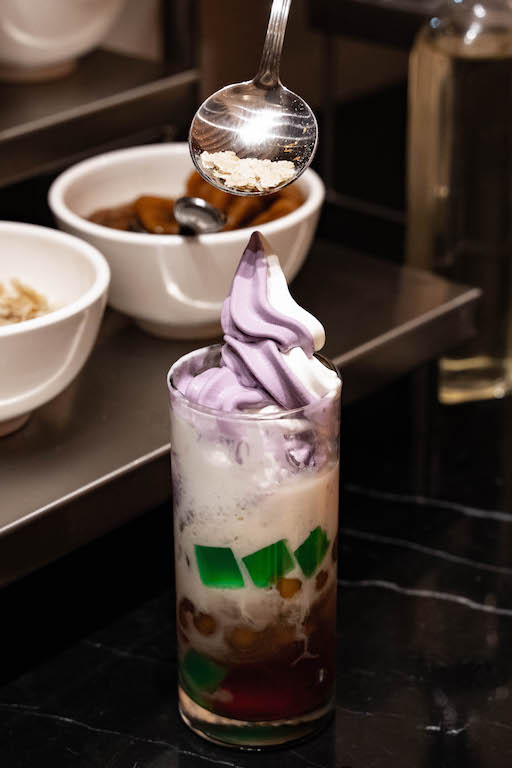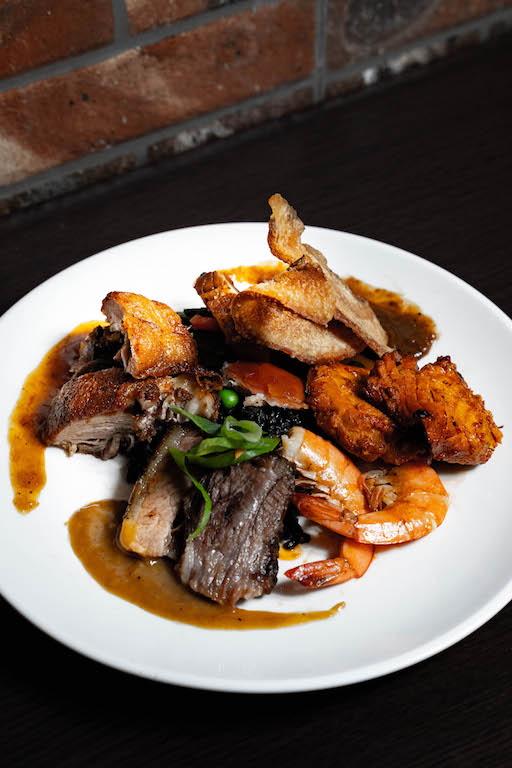 Indeed, with the opening of their new restaurant, the year is looking to see some pretty exciting times ahead for the Laudicos and this corner of Poblacion. "Twenty years in, and we're incredibly grateful to be in this industry. Food and cooking are second nature to us, but we're finding that there are still new things to learn," says chef Jac.
"That's what we love about this industry—there's always room for more innovation," agrees chef Lau, adding that "hopefully as we try new ways of doing things, we're also helping 'revolutionize' the dining and drinking in the area." 
Get more stories like this by subscribing to our weekly newsletter here.
Read more:
An inside look at how Noma's René Redzepi reimagined Filipino food
10 places to get party platters that are not spaghetti or barbecue
Meet Metiz, Karrivin's new restaurant with a focus on Filipino flavors and fermentation
Writer: TRICIA MORENTE
PHOTOGRAPHY JONAS TIMBREZA