3 adventures perfect for the long weekend
Looking for something new to do? How about taking up an extreme sport? We list three rising outdoor activities where you can enjoy nature while still getting a good workout
Jan 15, 2020
Getting to the best destinations where you can try these activities may require flights or extra travel time, which makes them ideal for long weekends. It also helps to have an extra rest day before heading back to work for the week.
Rock Climbing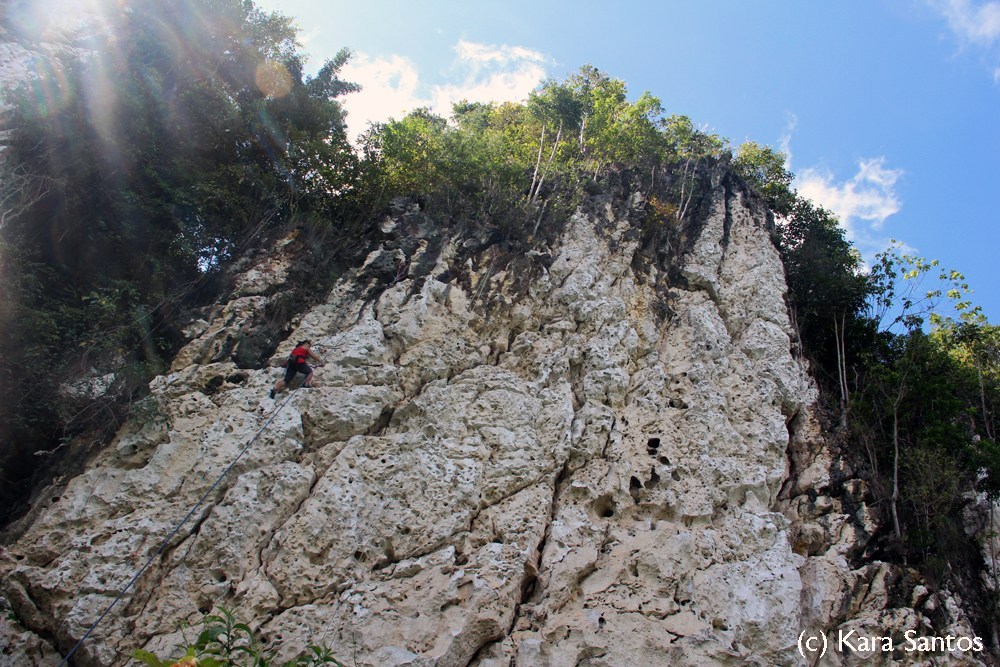 Rock climbing is the sport of scaling natural rock faces with the aid of ropes and special equipment. According to rock climbers and mountaineers Gian Carlo Jubela and Sheila Mei of Adrenaline Romance, this sport teaches them a lot of things.
"It helps us develop self-confidence, overcome our fears, accept our limitations, and realize that we are stronger and more capable than we thought. Rock climbing lets us exercise our creativity and initiative as we try to make our way up the rock. Of course, the sport also allows us to meet new friends and appreciate the beauty of Mother Nature," says Jubela.
Rock climbing is a whole body workout. Beginners can start out with easy routes and work their way up more difficult ones that require technical skills.
"When you climb, you are fighting against gravity. Doing so improves your strength, sculpts your muscles, and burns calories. Reaching holds and positioning your body here and there help you improve your flexibility and balance. Rock climbing also helps you train your mind and body to work in harmony," he adds.
Where to try it: According to Jubela, Cantabaco in Toledo City, Cebu is considered the mecca of rock climbing in the Philippines, with over 60 different routes of varying difficulties on a clean limestone cliff. Its sister crag, Poog offers 30 routes suited for novice and amateur climbers. For Mindanao-based climbers, Jubela recommends a recently opened crag in Quezon, Bukidnon in the Kikong Eco Tourism Park. For those based in Luzon, the most accessible sites are located in Quezon, Rizal, and Quirino.
Stand-Up Paddleboarding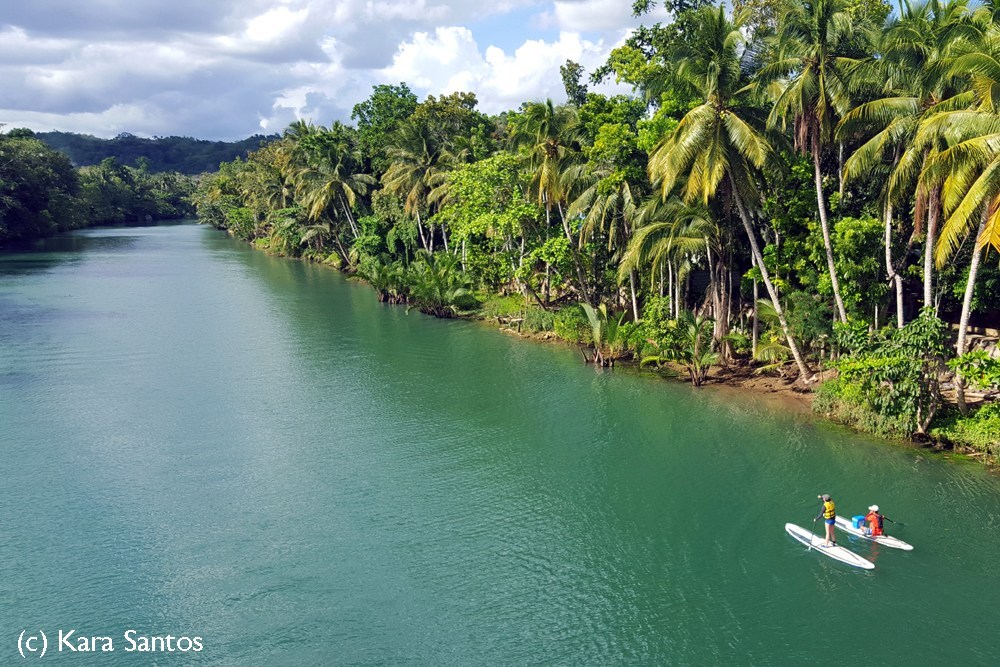 Stand-up paddleboarding involves maintaining an upright stance on a board while using a paddle to propel through bodies of water. According to travel enthusiast Edsel Ochoa, the best thing about it is you can do it anywhere there is water.
"If there are no waves to surf, I can still go out and play in the ocean. If there are waves, you can also paddle surf. But the best part is that I get to enjoy rivers and lakes and explore deeper into forests where it runs through."
This fast growing water sport is known for its easy learning curve and for providing a great core workout. "You can feel it in your abs, lower back, and thighs. It's not so difficult to learn as the board is wide and the volume thick, which makes it float steadily on water. A few tries and you can easily get the hang of it," says Ochoa.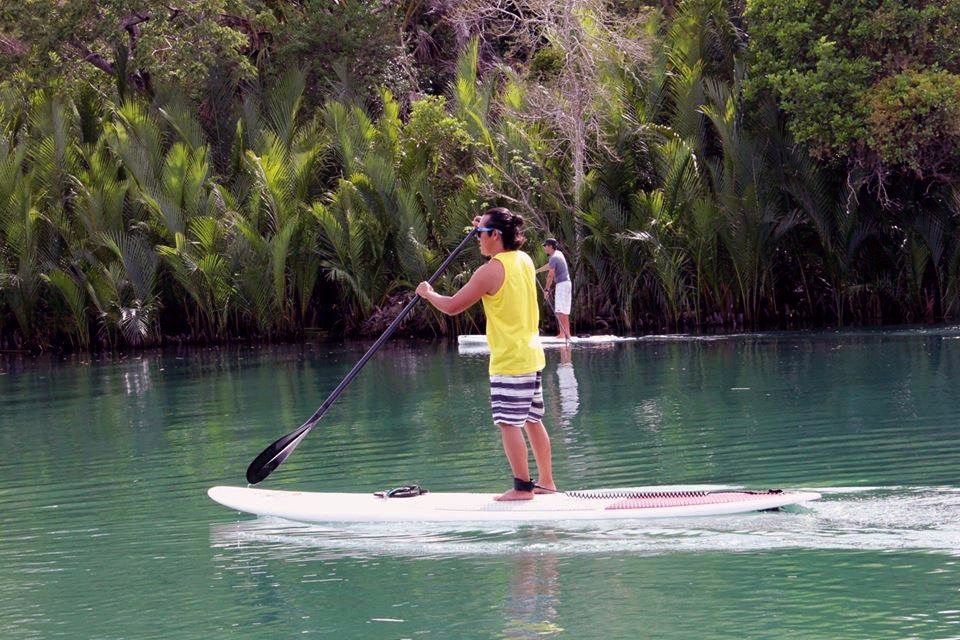 Where to try it: There are many spots to try stand-up paddleboarding around the country including Bohol, Boracay, Coron, and Dumaguete. Ochoa says one of the best places he has tried paddleboarding is Balinagsay River in Bolinao, Pangasinan, which was awarded the cleanest river in North Luzon.
Tandem paragliding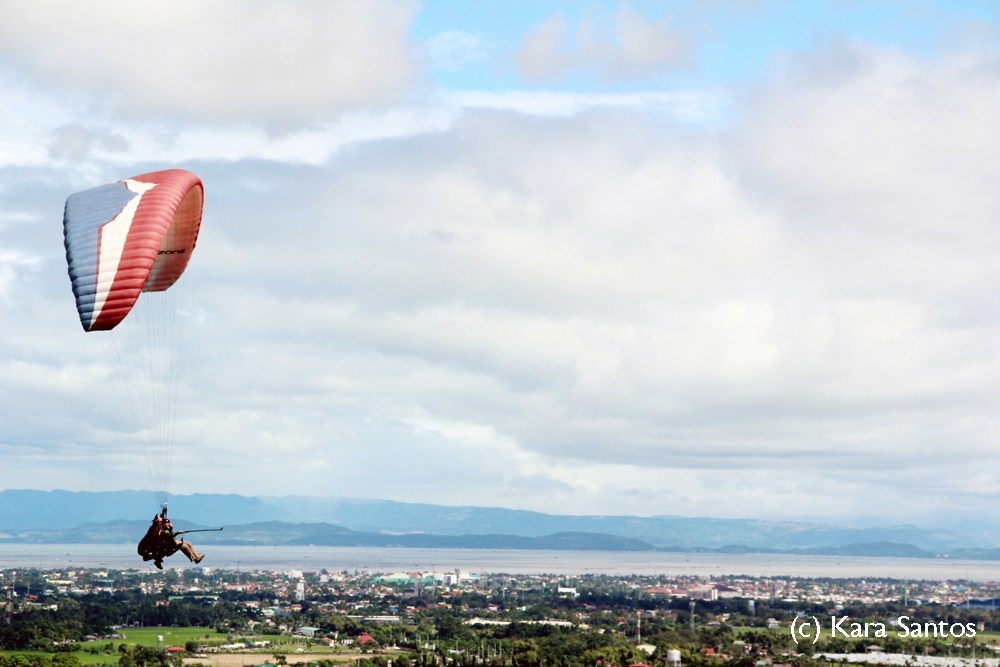 Paragliding is the recreational and competitive adventure sport of flying lightweight, free-flying, foot-launched glider aircrafts known as paragliders. Becoming a paragliding pilot entails a lot of discipline and requires numerous flight training to fly a paraglide safely.
For those who want to get the experience of flying but don't have enough time to undergo the flight training, the best option is tandem paragliding where you get harnessed to a certified pilot who controls the glider.
Travel blogger Ferdz Decena of Ironwulf, who got to try tandem paragliding with AirSports Adventure Philippines, describes it as a "one-of-a-kind experience."
"It is one of those adventure sports in my bucket list that I would like to try at least once in my life. However, paragliding isn't as simple as opening a wing, getting strapped onto a harness, and jumping aimlessly to catch a wind," says Decena.
For pilots, paragliding is a core workout, which builds upper arm strength in controlling the parachute. Added health benefits come from the adrenaline rush of the activity, relieving stress, and seeing the breathtaking sights up in the air. For tandem riders, it's a more relaxing ride.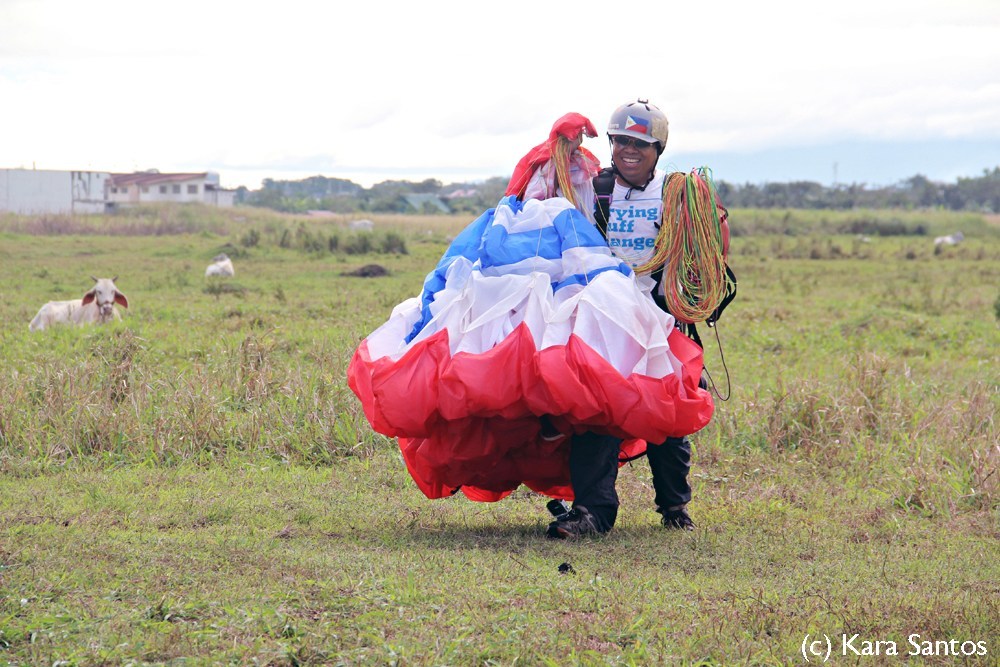 "Personally, it feels like I'm on a very high swing being pulled by the air. Once riding the wind, it was simply soaring. It was easy and fun and I would definitely do it again," says Decena.
Where to try it: According to Air Sports Adventure, paragliding sites around the country (depending on the season and wind conditions) include Carmona, Cavite, San Mateo on the east side of Manila, and Naravacan in Ilocos Sur. Safi Ranch in Sarangani offers paragliding all year around.
This story originally appeared on Multisport
Get more stories like this by subscribing to our weekly newsletter here.
Read more:
Scenic hikes for beginner hikers
The benefits of trail running for distance road runners
Masungi Georeserve proves conservation and land development can jibe
TAGS: long weekend nolisoli.ph outdoor activities rock climbing