What are the government's plans for the victims of Taal Volcano's eruption?
This is considering the rising P600 million worth of agricultural damages and 30,000 evacuees that are on the line
Jan 16, 2020
After denying accusations of unpreparedness and lack of funds, different sectors of the administration are working on a number of plans to aid the people affected by the widespread damage of Taal Volcano's eruption. 
The volcano, which erupted on Jan. 12, is still placed under Alert Level 4 by the Philippine Institute of Volcanology and Seismology; this indicates continued activity and an impending explosive eruption. 
The House of Representatives has reminded the public of the  2020 General Appropriations Act that allocates a total of P16 billion for the National Disaster Risk Reduction and Management Fund and specifically dedicates P7.5 billion to relief services along with rehabilitation and reconstruction of affected structures. 
A portion of this was already reportedly dedicated during President Rodrigo Duterte's visit to one of the evacuation centers in Batangas on Jan. 14, Tuesday. With nearly P600 million worth of crops and livestock down the drain, the president was said to have given out P150 million worth of agricultural assistance to affected farmers in the center.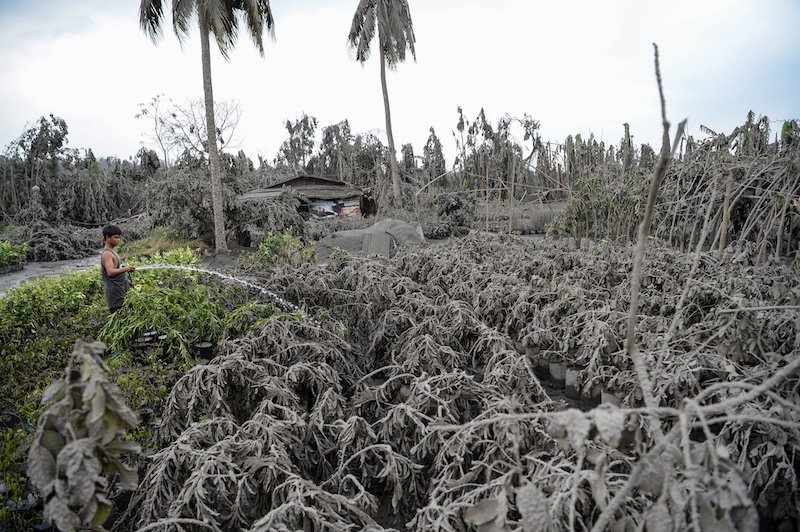 Along with this, the Department of Agriculture confirms the distribution of no-interest  loan assistance amounting to P30 million, which will benefit over 1,200 farmers. Meanwhile,  the department's High Value Crop Development Program and Bureau of Plant Industry are currently assessing damage on crops as it aims to also provide planting materials like coffee mother plants and cacao seedlings for replanting once everything is all cleared out.
Furthermore, after 30,000 victims recorded in evacuation centers due to heavy ashfall and its consequent damage to houses and infrastructures, House Speaker Alan Peter Cayetano in an Inquirer report assures that the different government agencies, House committees, along with other urban planning experts are set to work on "disaster-resilient and sustainable plans."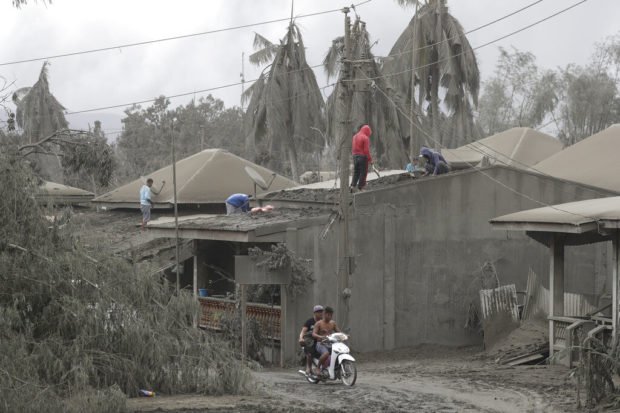 A specific part of these plans points towards Senate Bill 1228, which pushes for the construction of permanent evacuation centers in every municipality. The bill was filed by Senator Bong Go, stating in the bill's explanatory note:
"It is high time that the State establishes evacuation centers in all cities, provinces, and municipalities, which will cater to the basic needs of the victims of these disasters and provide them with temporary shelters that will guarantee their safety, promote their social well-being, and guard their welfare while they recover and rebuild their homes and their lives."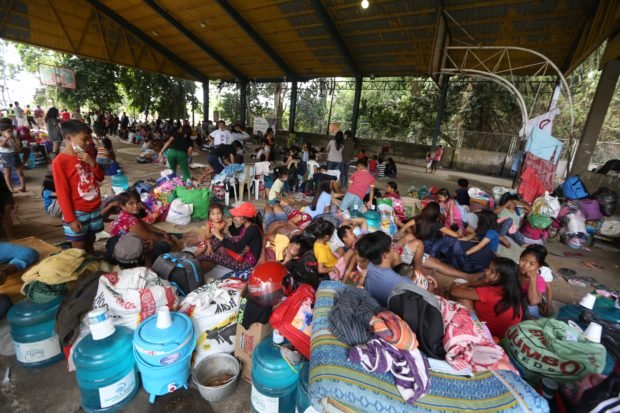 The measure was reiterated by the president himself during his visit to the Batangas evacuation centers: "I hope that you can finish (them) before my term ends. I want projects that are doable and can be finished during my term." 
Furthermore, Senator Erwin Gatchalian is also pushing for Senate Bill No. 747 "An Act Establishing Evacuation Centers in Every Municipality and City, Providing For The Necessary Facilities, Ensuring Their Structural Capacity, and Appropriating Funds."
Get more stories like this by subscribing to our weekly newsletter here.
Read more:
This artist from Baguio uses paper art to make a stand about climate change
LOOK: Pinto Art Museum opens its latest and largest wing
How graffiti became an art form
TAGS: ashfall batangas Bong Go Department of Agriculture evacuees President Rodrigo Duterte Taal taal volcano