Modeka: A new creative space that reframes multisensory art experiences
Modeka Creative Space is an independent, artist-led contemporary art gallery and consultancy space that showcases a diverse mix of contemporary art and community-based programs
Jan 20, 2020
Set inside one of La Fuerza's multi-purpose warehouses is another goldmine and testament to the flourishing creative scene in Manila: Modeka, an independent, artist-led contemporary gallery and art consultancy.  
Aside from being an all-around creative space, Modeka also holds community programs with the intent of making art substantially accessible to the widest possible audience. One of its latest programs last Dec. 18 was the first of their "In Conversation Series" in which Indonesian artists Dedy Sufriadi and Ronald Apriyan demonstrated their creative processes followed by an open discussion. 
The warehouse was innovatively transformed into a two-floor art gallery with the first floor being a conventional open space and the upper level mimicking an elevated glass case meant for headlining pieces and for performances.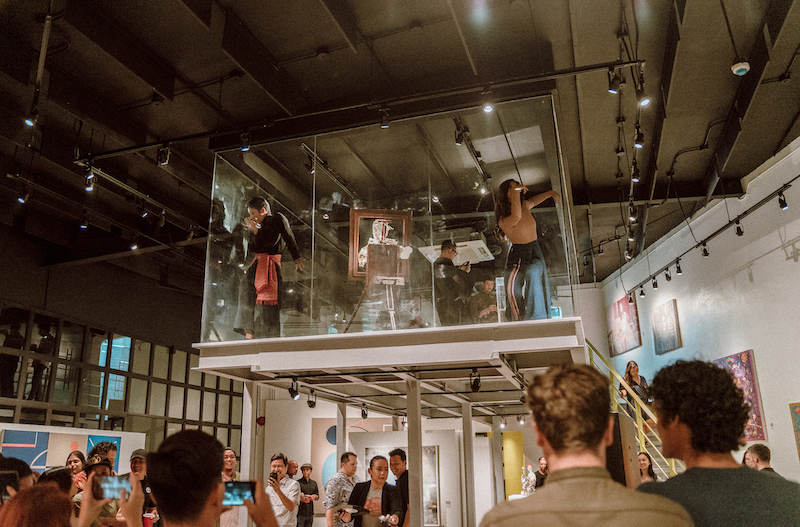 The gallery's walls and stands resonate the aim to showcase a diverse and extensive mix of contemporary art including paintings, sculptures, mixed media, limited edition prints, and photography by internationally-acclaimed artists as well as emerging figures. 
For its first exhibition entitled "Nothing Gold Can Stay," the gallery  explores the concept of impermanence by presenting multi-layered, multi-dimensional works that capture and imply passing moments. This can clearly be seen in the pieces of Filipino photographer and sculptor Mark Nicdao and award-winning artist Lynyrd Paras.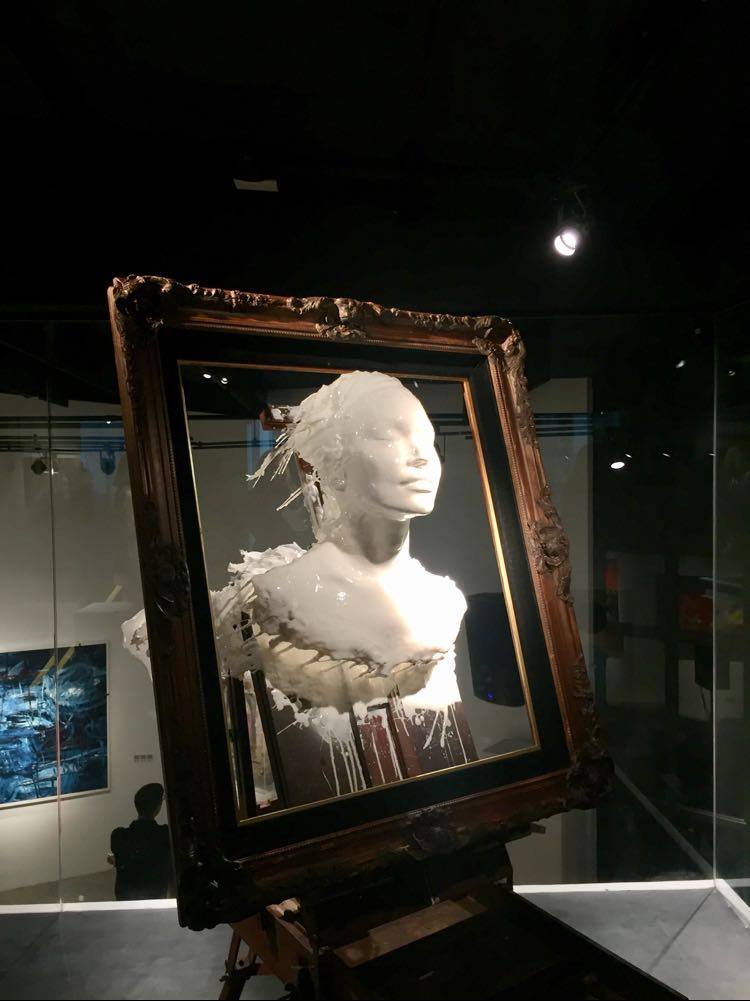 Nicdao says that his work represents how life is a series of entering different portals that we open and go through different ones as a result of the decisions we make every day.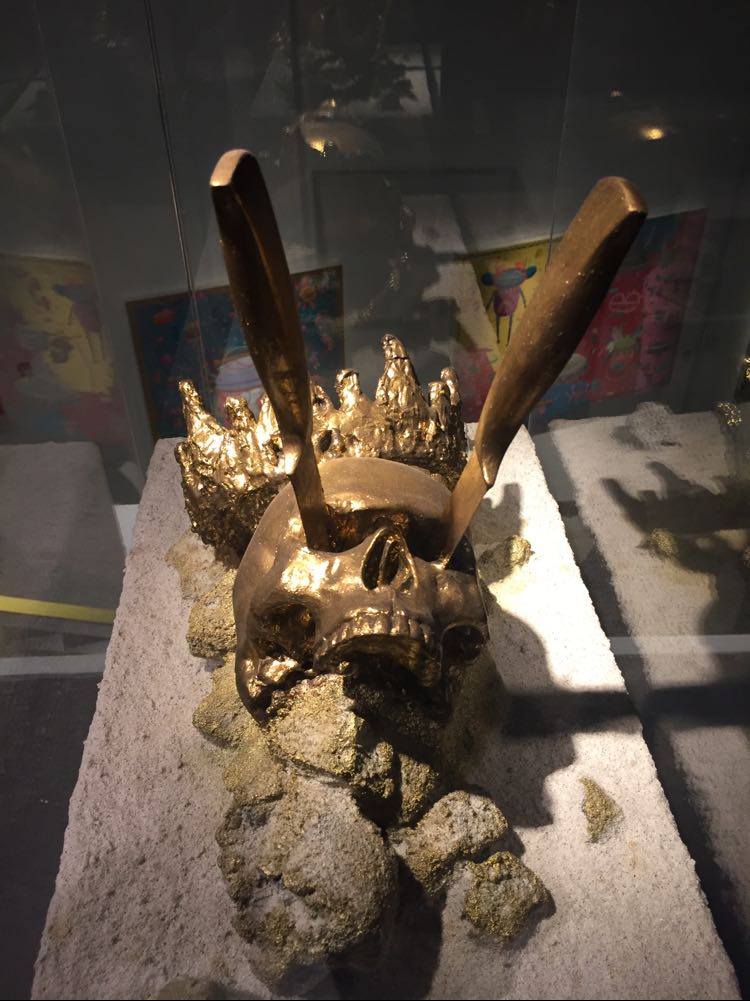 Meanwhile, Paras' "You Are No King to Me" implies the decaying reign of a king or royalty possibly through assasination. For Jono Pisano and Dedy Sufriadi, their contrasting multi-layered paintings challenge our concepts of sight, perception, and understanding.
In his classical painting style, Pisano makes his viewers analyze how a certain image arises in their eyes to evoke a certain phenomenology.
Sufriadi, for his part, uses snippets of words in varying degrees of legibility to serve as and coexist with other visual mediums in his abstract impressionist paintings, which are implicitly existential in nature.
These artworks among many others in the exhibit are all presented in line with Modeka Creative Space's aim to consistently bring forward unique, experiential, and multi-sensory exhibitions. You can still catch the first exhibition "Nothing Gold Can Stay" for free until Jan. 30
Header photo by Joshua San Mateo
Get more stories like this by subscribing to our weekly newsletter here.
Read more:
Artists Martha Atienza and Yee I-Lann on the universal struggle of island communities
This artist from Baguio uses paper art to make a stand about climate change
It's time we talk about earphone etiquette
TAGS: art art consultancy art gallery contemporary art Dedy Sufriadi mark nicdao Modeka Creative space philippine art