These Singaporean taro ball desserts come close to our halu-halo and bilo-bilo
Singaporean dessert brand Nine Fresh taps on the familiar and on Filipino's love for sweets on its arrival in Manila 
Jan 22, 2020
Even if it's technically not summer all-year-round (despite the warm weather), halu-halo, is a ubiquitous item on most restaurant menus in sidewalks and household small businesses. This, too, goes for the all-time favorite bilo-bilo or ginataan whose colorful floating ingredients include rice flour balls, kamote, tapioca pearls, and saging na saba among others.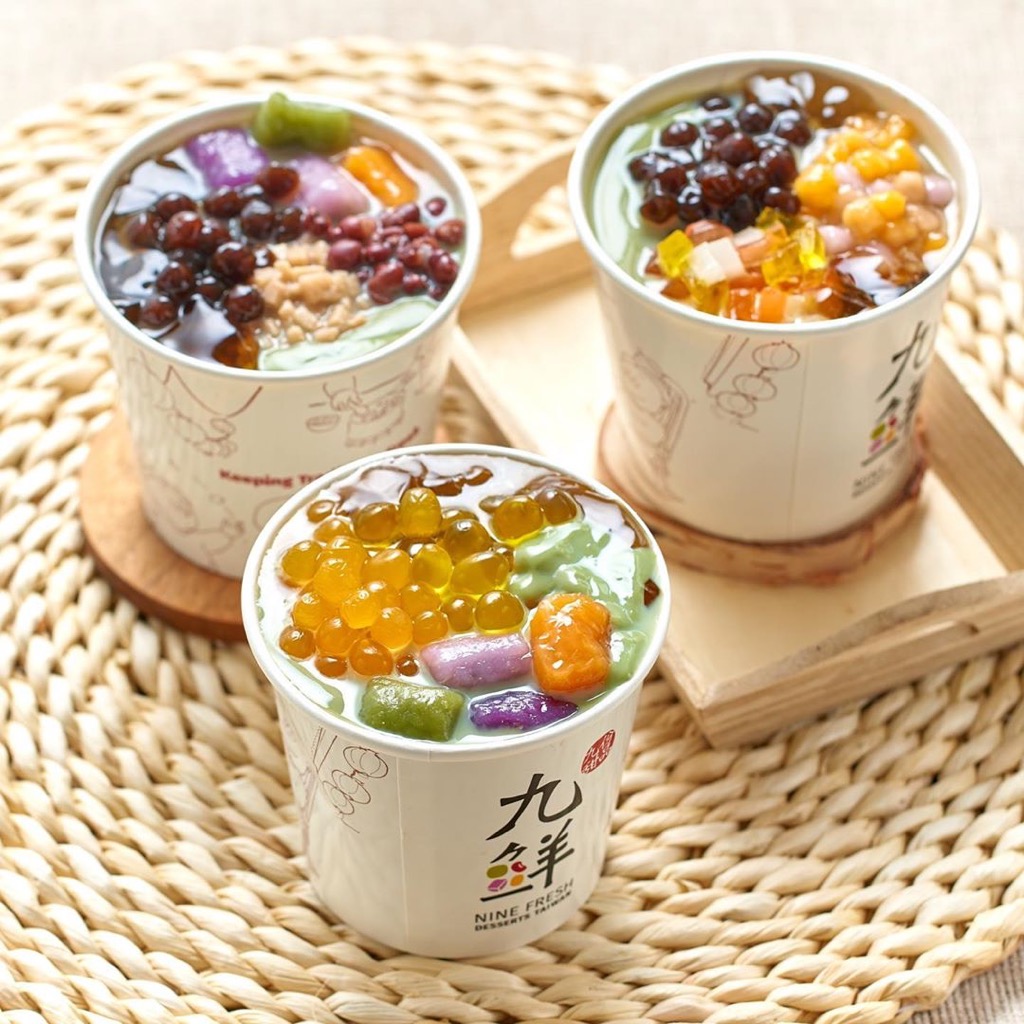 This season-less appeal of such desserts makes it virtually seamless for Singaporean dessert brand Nine Fresh to penetrate the Filipino market. Founded eight years ago based on a Taiwanese dessert originating from a town called Jiufen, Nine Fresh specializes on taro ball desserts—wait, what?
Taro ball is not a round delicacy in itself but rather tubular starchy pieces made of sweet potato and taro. These are made by steaming these root crops and then mixing with flour to make a dough-like mixture that's flexible enough to be rolled out and cut into smaller pieces, which are then boiled for up to 30 mins before submerging in syrup to sweeten.
At Nine Fresh, which now has 18 branches in Singapore alone, and soon two stores in Manila (at SM City Manila and SM Fairview)—their first overseas store—taro balls come in four flavors: taro, ube, sweet potato, and matcha. All four comes in different appetizing colors like purple, orange, and green, and figure heavily on all their dessert bowls along with a selection of toppings that include different types of beans and flavored jelly.
Customers can choose from a pre-selected mix on the best-sellers menu or customize with jelly bases and toppings. At present, Nine Fresh has three bases: bean curd, glass jelly, and Ay-Yu jelly made from the gel from fig seeds. By themselves, these bases are not too sweet making it a perfect canvas for mixing and matching sweetened toppings.
Nine Fresh became popular in Singapore for its affordable and unheard of selection of desserts, both aspects they will be bringing with them on their Manila stores. All taro balls are also made fresh every day in their commissary. A bowl of their taro ball dessert ranges from P95-P130 with toppings priced from P15 to P30 each.
Nine Fresh SM City Manila is expected to open in February.
Photos courtesy of Nine Fresh
Get more stories like this by subscribing to our weekly newsletter here.
Read more:
The mango craze is real at Hui Lau Shan
Rebolucion by Chef Laudico: Poblacion's new buffet brings out the best in Filipino cuisine
Keto burnt cheesecake, taho pie, and other local desserts to try this week
TAGS: bilo-bilo dessert ginataan halu-halo nine fresh singapore singaporean dessert taro ball taro ball desserts