At Japanese restaurant The Kushi Bar, rum is a key ingredient
Japanese cuisine comes with a Filipino touch, and then doused with rum at The Kushi Bar
info
The Kushi Bar

Japanese Cuisine

11:00AM - 10:00PM

(02) 310-0068

₱

P900 for two people
With a profusion of old and new Japanese restaurants in Manila, a constant challenge for entrepreneurs and chefs alike is figuring out how to push the envelope in order to stand out from the rest. To others, it may simply be guaranteeing a delicious meal, but for The Kushi Bar, it means innovating recipes and bringing back a sense of home.
As a new business venture, Tanduay Distillers, Inc. envisioned a new way to promote its rum, not through the usual billboards and posters but rather through living out the taste and culture brought about by the alcoholic beverage. Thus, the creation of The Kushi Bar (TKB). The restaurant is managed by Karen Roque, TKB's general manager, and Rommel Roque, president of restaurant management company Nightwing, Inc.
Found along busy Ayala Avenue, The Kushi Bar is a perfect spot for lunch or dinner after a long day of work. Glowing lines that resemble origami folds weave through the walls, and the space is decorated with bottles and barrels. With the apparent marriage of Japanese themes and Tanduay elements, it signifies a place where Filipinos are introduced to a different culture while still being reminded of the familiar.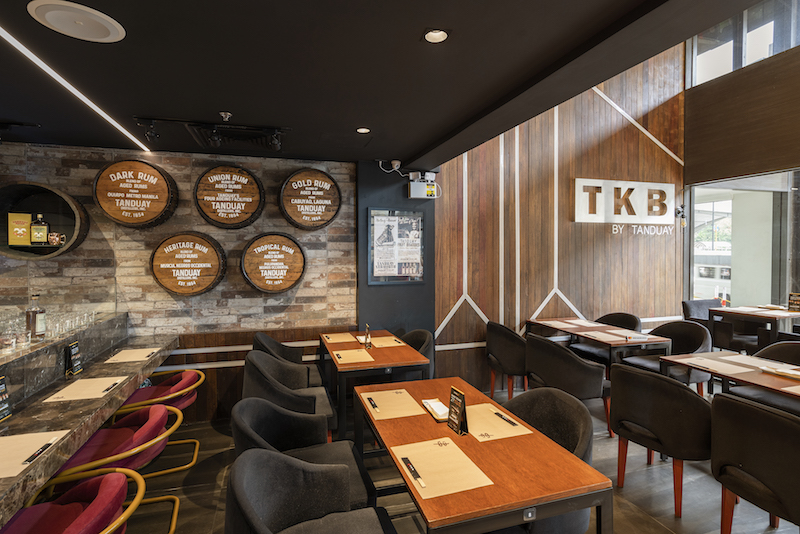 The Kushi Bar takes pride in its authenticity to Japanese cuisine and culture. "We wanted to introduce things that were really common in Japan," says Rommel, "These are the traditional meals that your mother would make, so the taste is very true to Japanese culture."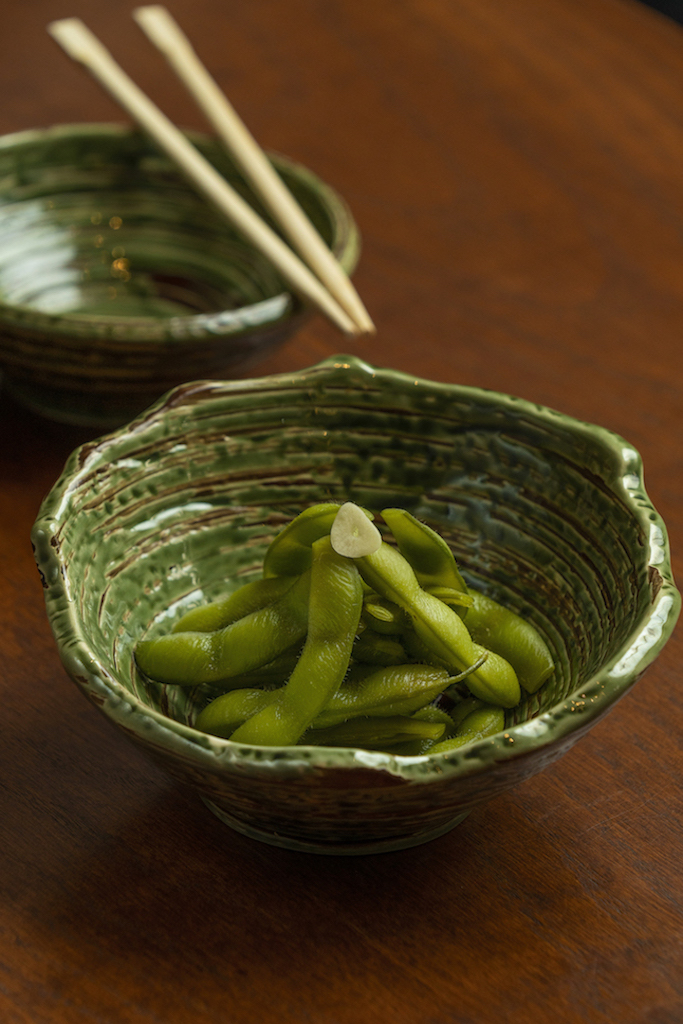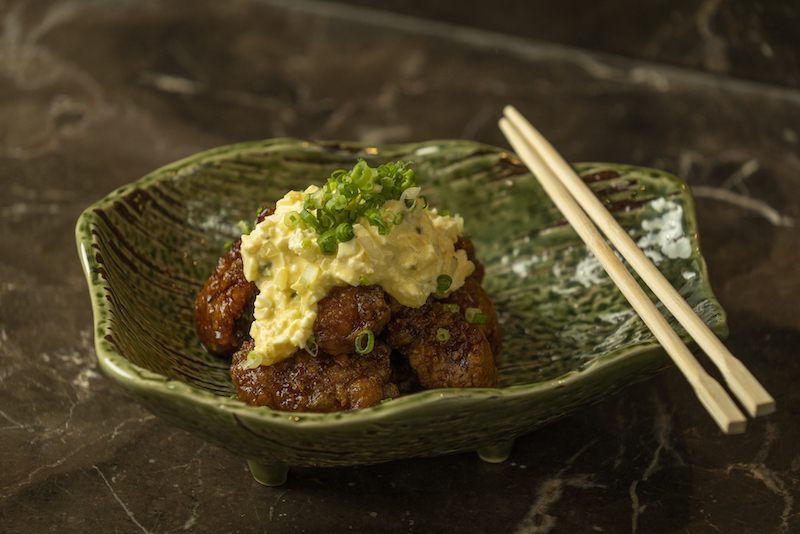 Chef Yuri Amami, TKB's executive chef and the only female Japanese chef in the country, is the talent behind the recipes. More than just the Japanese fan favorites we already know and love, such as the jyo tendon, tori karaage, tonkatsu, donburi, and curry rice, there are new and rehashed inventions like the garlic edamame, bara chirashi, and teba karaage. 
Amami also provides a variety of maki, sushi, and sashimi. The menrui or noodle meals, include the popular ebi miso ramen, tantanmen, and yaki udon. Her anchor product kushi, a Japanese meal of fried and skewered vegetables or meat, takes on a Filipino touch, which follows the same vein of barbecue sticks but flavored with Japanese sauces and cooked to a perfectly soft texture. Albeit being a Japanese restaurant, the bits of Filipino flavor is incorporated as most of their ingredients are sourced locally.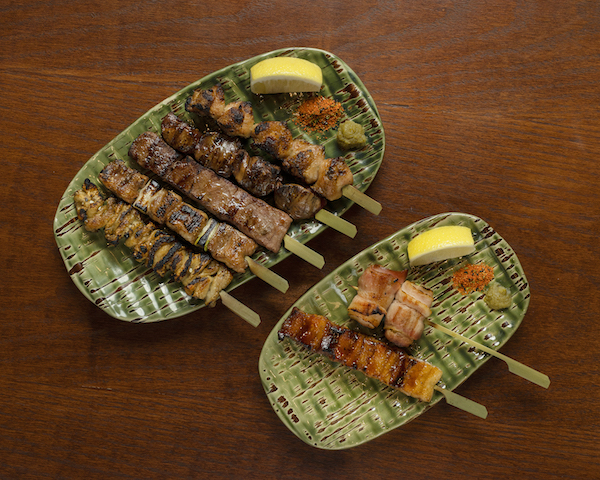 Of course, the major defining factor is the infusion of Tanduay rum into the dishes. Once cooked, the alcoholic element vanishes and instead, adds a uniquely sweet taste to the dish, balancing out the salty and sour flavors. "We also wanted to promote the culture of rum," explains Karen. The rum is incorporated in dishes where its sweet flavor would elevate the character such as in the mixed steamed seafood dish gyokai sakamushi, the rum cola kakuni (a marinated dish of braised premium pork chunks), and kakuni ramen (aptly labeled as rum-men).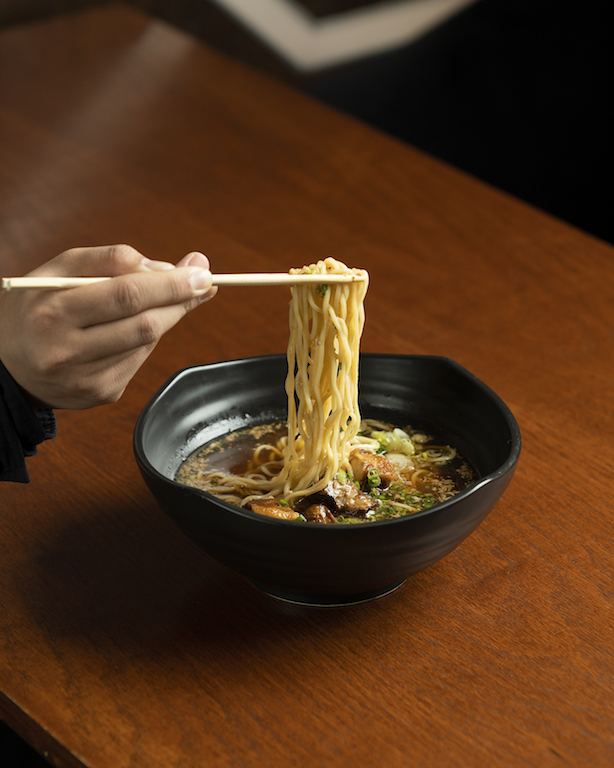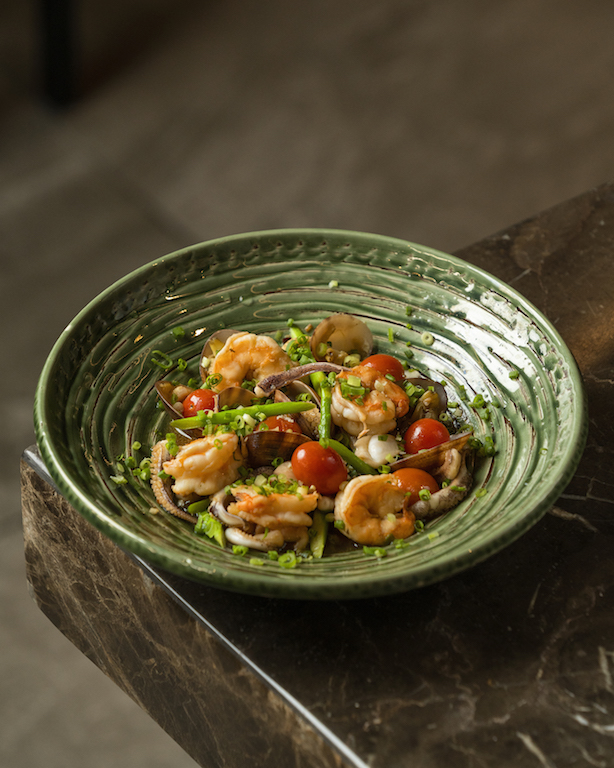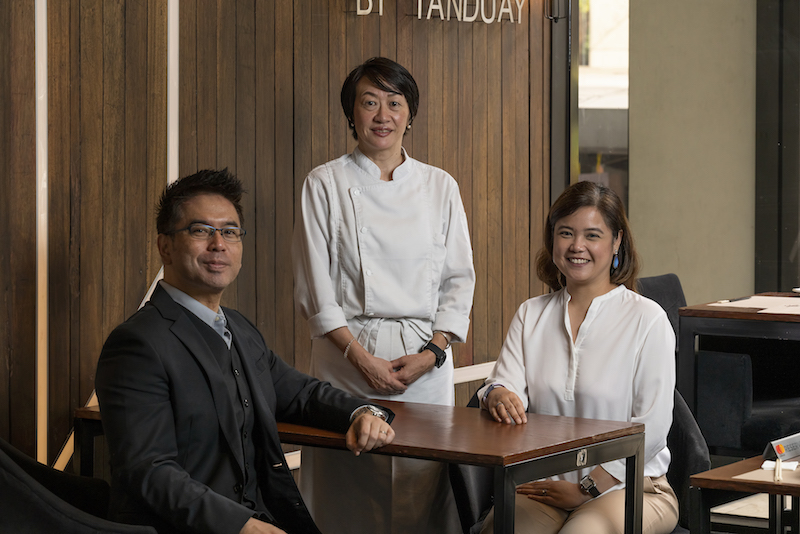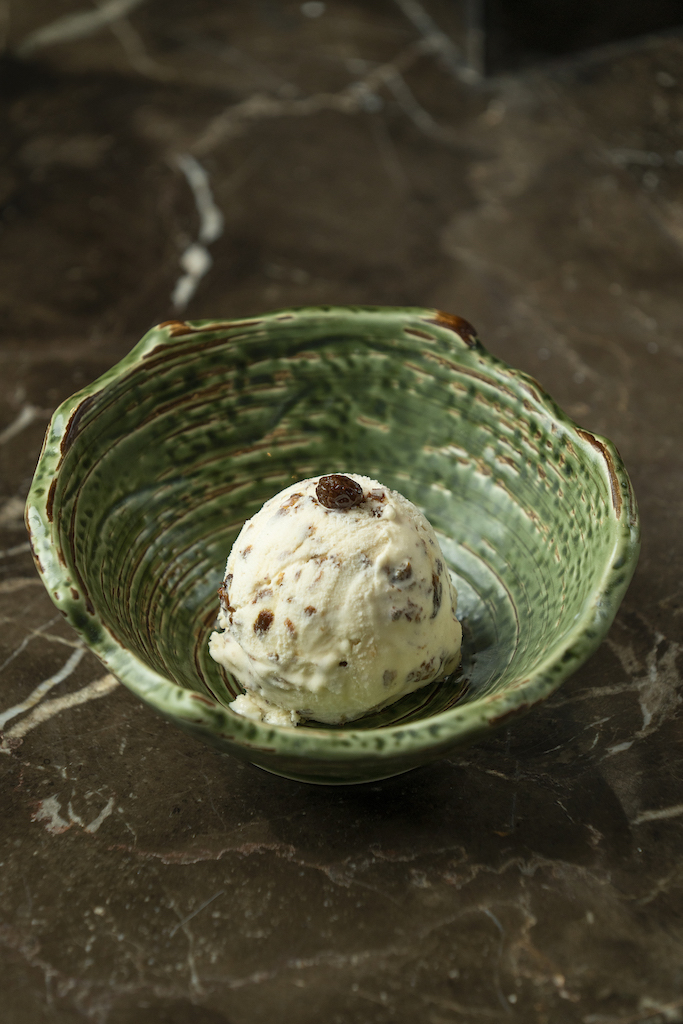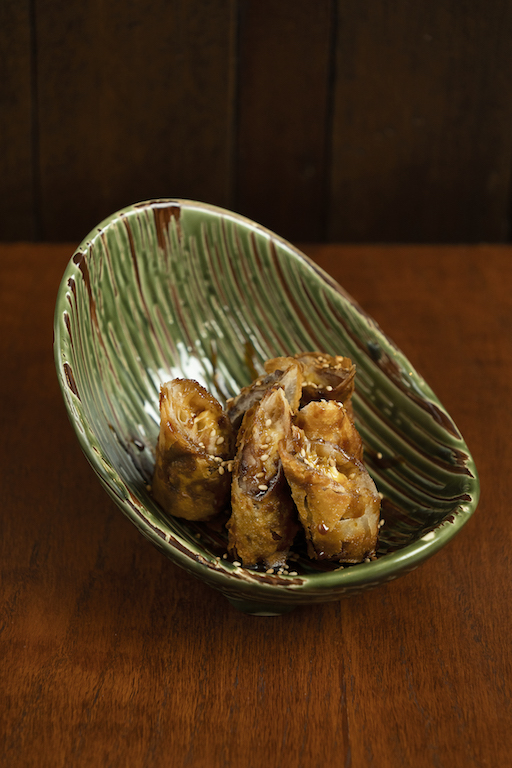 But it wouldn't be a restaurant under Tanduay if there aren't alcoholic drinks on the menu. Rum is used as a base for cocktails and shots, and mixed with different combinations of fruits. The Kushi Bar also encourages its customers to partake in food pairing, which is having a TKB shot along with your choice of kushi, reminiscent of our pulutan during drinking sessions.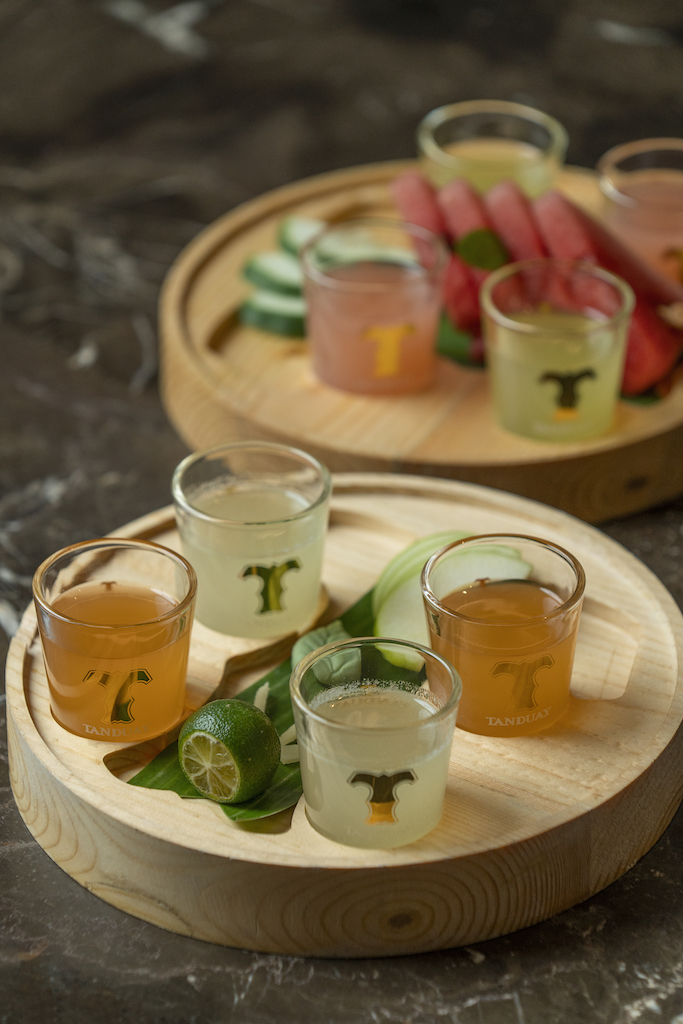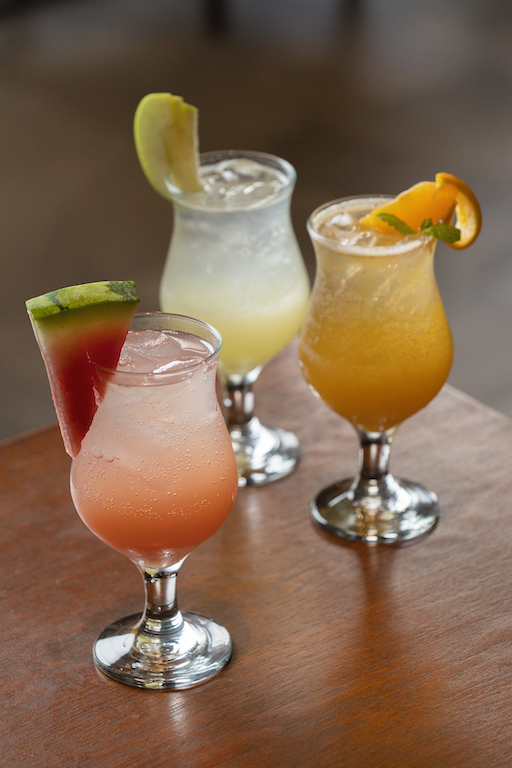 "We have dishes in which the Japanese would come in and have a sense of nostalgia," says Rommel. "This is really close to home, so if you're a Filipino and you want to understand what Japanese cuisine tastes like. This is what it is."
Get more stories like this by subscribing to our weekly newsletter here.
Read more:
LOOK: Japan's MOS Burger hints at first PH store with a two-day pop-up
This Japanese restaurant and grocery combines two favorites in one bowl: ramen and karaage
Tokyo Milk Cheese Factory now offers sweet and savory dishes at its first cafes
TAGS: ayala eats food Japanese nolisoli the kushi bar
WHY GO?
With the apparent marriage of Japanese themes and Tanduay elements, The Kushi Bar signifies a place where Filipinos are introduced to a different culture while still being reminded of the familiar.
MENU