LOOK: Inside the restored Manila Metropolitan Theater set to open in May 2020
Mayor Isko Moreno Domagoso offered a glimpse of the Metropolitan Theater renovations from the repainted walls and ceilings to the new chairs
Jan 28, 2020
In true Iskoian fashion, Manila Mayor Isko Moreno Domagoso shared the near completion of the Metropolitan Theater during a visit on Monday through his Facebook page. Billed as one of his key projects in his quest to bring back the "old jewels of Manila," Isko vowed to reopen the Art Deco structure by the end of his term in 2022.
LIVE: NCCA Chairman Nick Lizaso presents to Manila Mayor Isko Moreno the new developments on Metropolitan Threater#BagongMaynila

Posted by Isko Moreno Domagoso on Sunday, January 26, 2020
The Met, as is it fondly called by many, was originally constructed in the 1930s and reopened in 1978. But since the last performance staged within its walls almost a decade ago, (and during some time in between) the Art Deco structure has been nearly empty save for the occasional illegal settlers.
[READ: Remembering the Manila Metropolitan Theater]
Inspected the Metropolitan Theater this afternoon. Thank you officials from the NHCP, CCP and NCCA. 🙂#BagongMaynila pic.twitter.com/PwCJCToAnk

— Isko Moreno Domagoso (@IskoMoreno) January 27, 2020
Its third coming after a series of restorations—first in the 1960s after World War II and again in the 1970s—is near, Isko boasts. The Mayor who has since made promises to bring back the glory days of the capital city (for whom and which "glory day" we're not sure) proudly pronounced that in four months' time the Metropolitan Theater will be opened again to the public.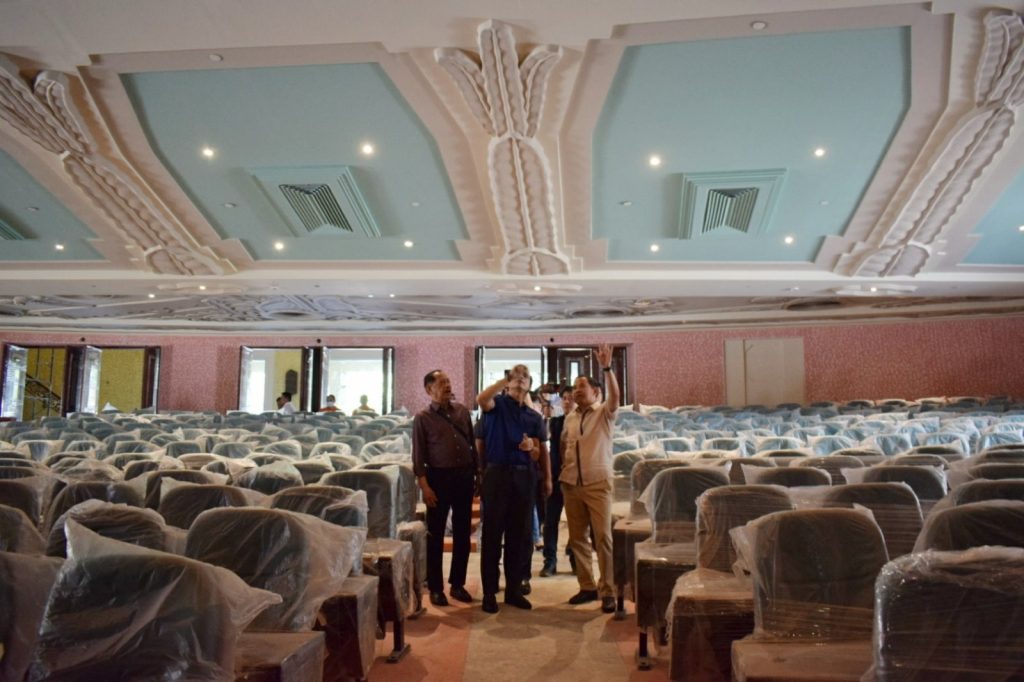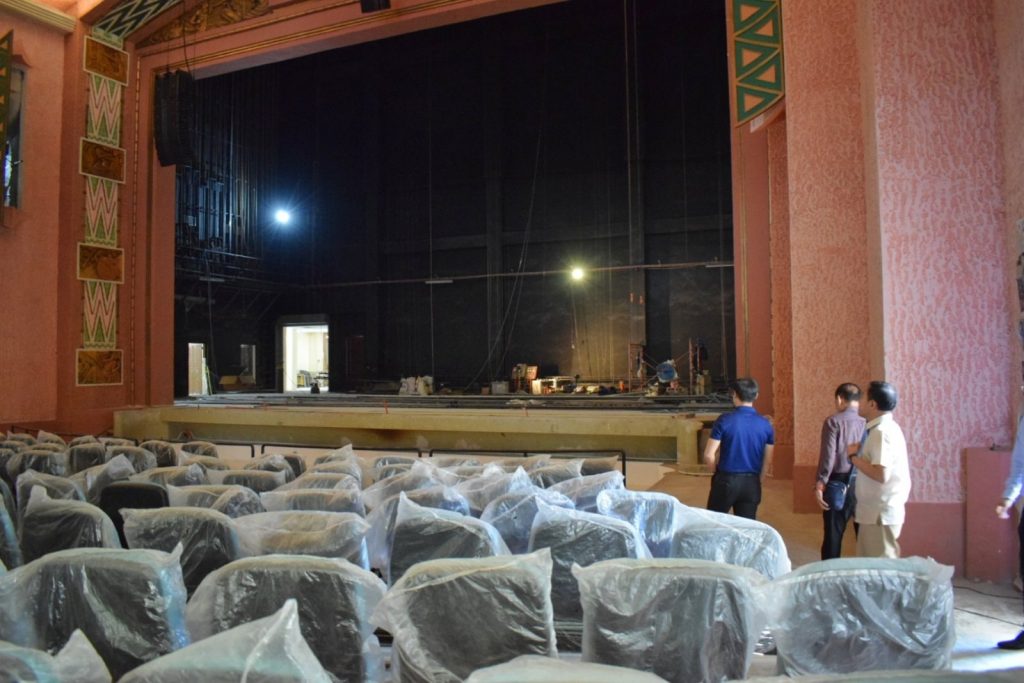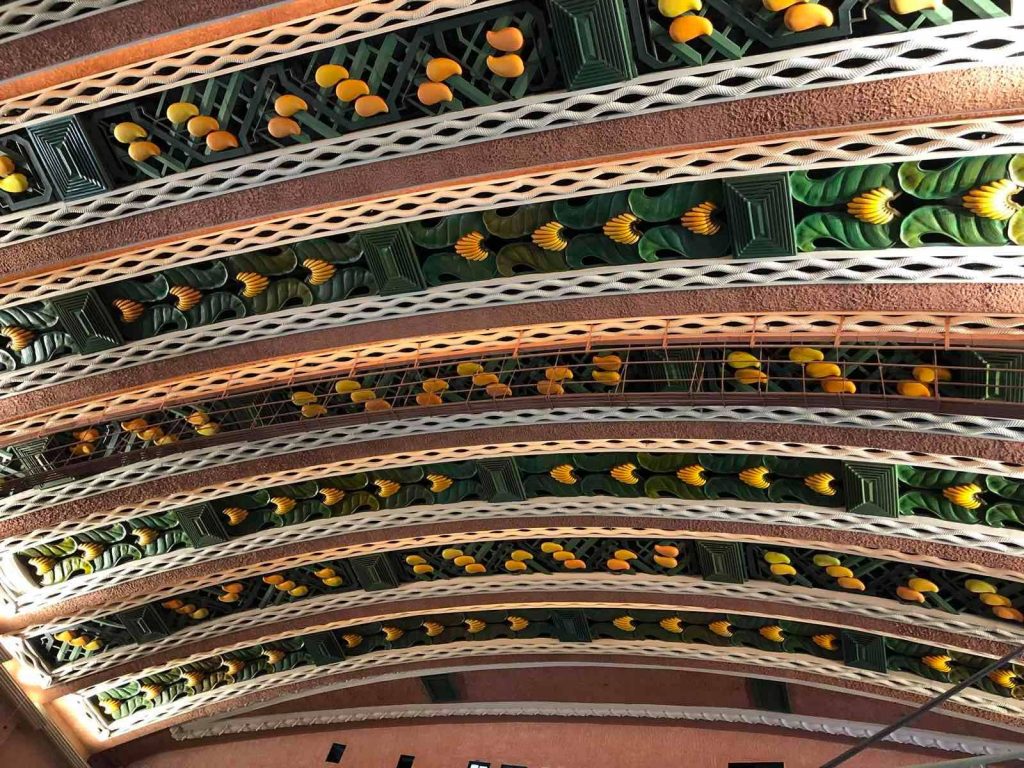 On his recent inspection with the National Commission for Culture and the Arts (NCCA) Chairman Nick Lizaso, Domagoso's office offered a glimpse of the renovations so far from the repainted and reconstructed walls and ceilings done in pastel blue and pink to the newly installed chairs still covered in plastic.
During one of the conversations between Domagoso and Lizaso, the mayor alludes to the possibility of hosting an international independent film festival that could potentially "lure foreigners to the city."
He also divulged plans to ease vehicular traffic in the area near the Met through the Pasig River ferry service system that will eventually open a station at the Manila Post Office after the reinforcement of Quezon Bridge. Domagoso said they will connect that station to the Arroceros Forest park through an underground walkway, which will prompt future Met guests from the southern cities to walk instead of bringing their own cars.
[READ: Pasig River Ferry Service is back in time for the holiday traffic]
In 2015, the NCCA bought the 88-year-old theater from the Government Service Insurance System (GSIS) to renovate it. But news of its opening has since died down urging the Mayor, four years later, to call out the restorators.
"Kung hindi niyo rin naman kayang ayusin, i-maintain, ibigay niyo na lang samin, ime-maintain namin," he said.
Photos courtesy of Faye Orellana/Manila Public Information Office
Get more stories like this by subscribing to our weekly newsletter here.
Read more:
Rizal Memorial Coliseum to open for first public tour after restoration
Cavite-Manila to only take 15-40 mins with new "water jeepneys" and it's free till Jan 2020
Remembering the Manila Metropolitan Theater
TAGS: isko moreno manila met theater metropolitan theater