10 of the best tacos in Metro Manila
AKA where to go when the taco craving hits
Jan 28, 2020
In 1993's "Demolition Man," the Sylvester Stallone, Wesley Snipes, and Sandra Bullock vehicle set in a dystopian 2032, every single restaurant that continues to exist is a Taco Bell. Heads up to Marco Brambilla from here, the future: We're only 12 years away from its setting and it couldn't be further from reality. (I mean, not to imply that the movie is otherwise the bastion of realism, but ya know.) 
In fact, it's still relatively hard to find good tacos around Metro Manila. I know how annoying it is to go searching through restaurants just to see if they have that one specific dish you're craving right now, so if the taco craving ever hits you, here's a list of restaurants that offer actual good tacos. (Vegans, vegetarians, and pescetarians, rejoice: there are taco options here for you, too)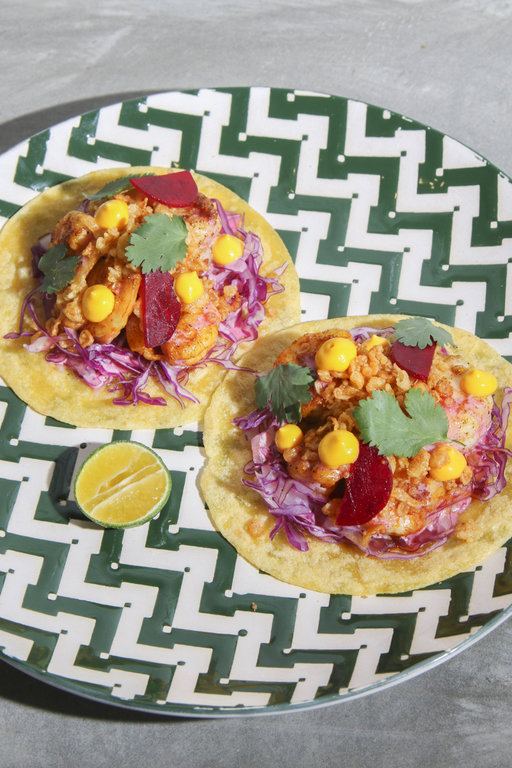 85 Sct. Fuentebella St. cor. Tomas Morato Ave. Brgy. Sacred Heart Quezon City
Tadeo is the Filipino-Mexican restaurant in Tomas Morato that offers the blasphemous-but-really-good sinigang burrito. But aside from that dish, they offer "handmade soft tacos topped with familiar Filipino fare, like sisig, pork adobada, and tilapia." You can show off to your friends, though, by going off-menu and ordering the shrimp taco.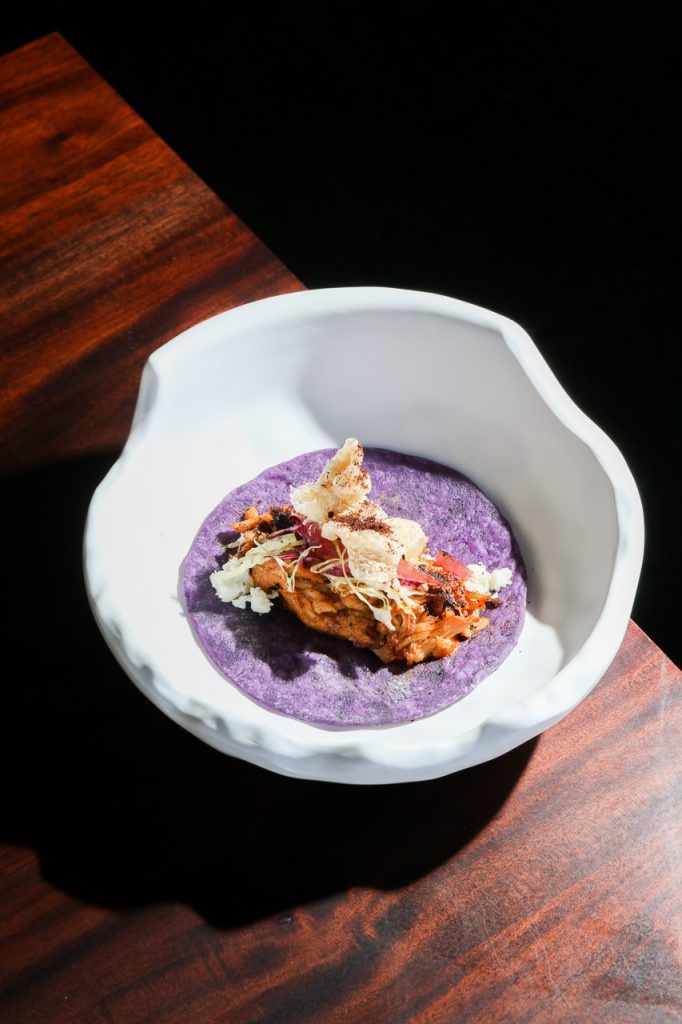 4F Uniqlo Building, 7th Avenue corner 30th Street, BGC
If you happen to start craving tacos while shopping in the Uniqlo building in BGC (I'm sure that's a scenario that's happened to at least one person before), you're in luck. Alegria, a sangria bar, is just on the fourth floor. They have an assortment of tacos, from  the el mexicano taco, which comes in a distinctive purple yam tortilla, the sweet pork carnitas seasoned with dried chilis that are flown all the way from Mexico, and even a dessert taco, which I can only describe as a chocolate ice cream sandwich-turned-taco. 
Mezz-104 West of Ayala Bldg., 252 Gil Puyat, Makati 
Green Bar is a vegan café in Makati that brings together both vegans and dairy- and meat-eaters alike with plant-based dishes that are often better than their meaty alternatives. Get the longganisa soft taco, which uses sweet vegan longganisa for its meat.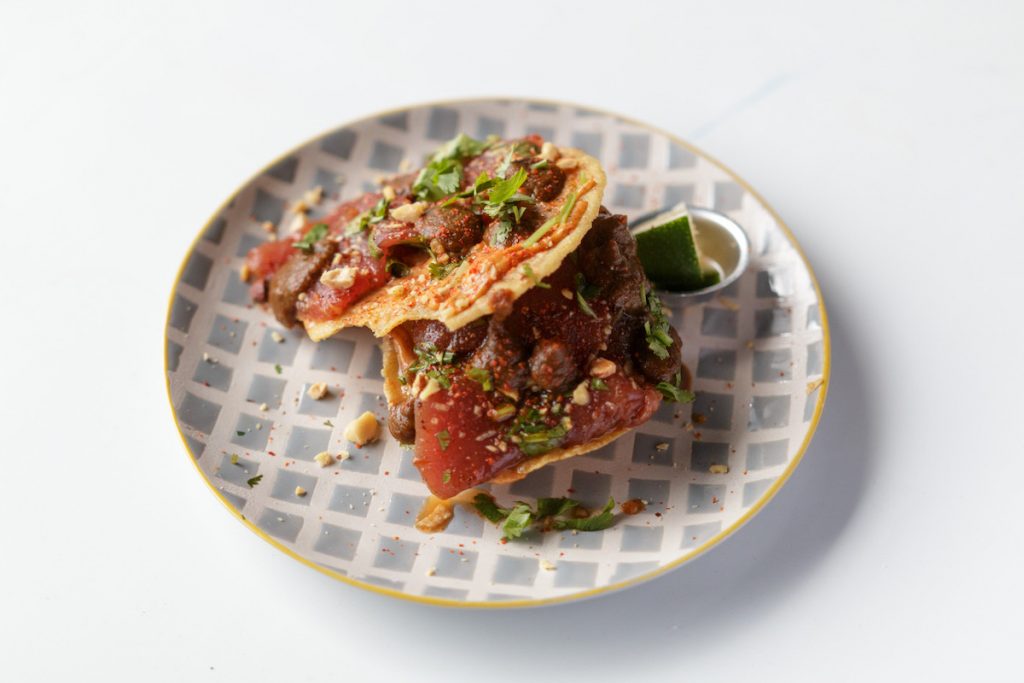 248C Aguirre Ave., BF Homes, Parañaque City
La Chinesca is chef Bruce Ricketts' personal hangout place, "somewhere where he can eat food he loves without actually cooking it." The tuna tostada is the star dish, with "slivers of fresh tuna, slathered with doubanjing mayo, and salsa, sitting atop puffed tortillas."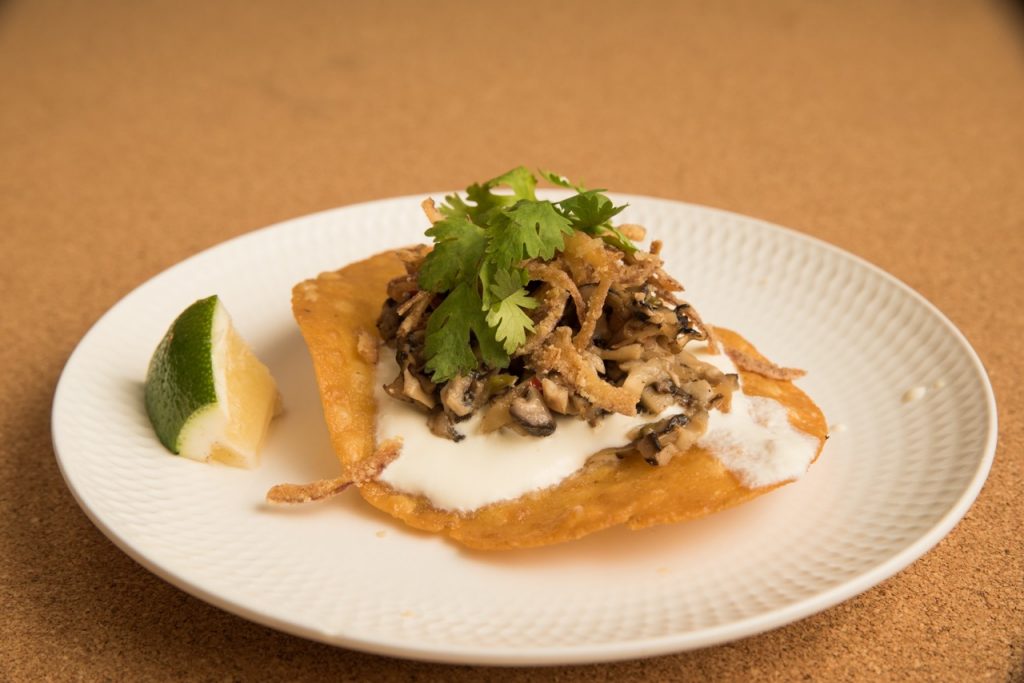 Jose Cojuangco & Sons Building, 119 Dela Rosa Street, Legazpi Village, Makati City
Vengo is far from a newcomer on the taco scene; it started as a small Kapitolyo stall all the way back in 2015. The anatomy of a good taco, according to co-owner Gerard Cancio, includes three elements: a good tortilla, properly cooked ingredients, and balance. Hot tip: Go on a Tuesday to get unlimited tacos. 

Mahabagin cor. Mapagkawanggawa St., Teachers Village, QC
Want to see an interesting take on tacos? Texan and Filipino joint Ben Comer has taco spring rolls, which mixes Asian and Mexican influences by placing the usual elements of a taco in a lumpia wrapper and frying it. "Each bite is a mix of creaminess from the cheese and savory from the marinated meat, a perfect finger food for anyone."
High Street corner 5th Avenue, 2Floor, Exchange Stock Market Mall, BGC
La Picara is a modern Spanish restaurant that reinterprets Spanish specialties by introducing Filipino and/or Japanese influences. One of these is the sisig pibil taco, which uses a filling of sisig, adobo, and the Mexican pibil.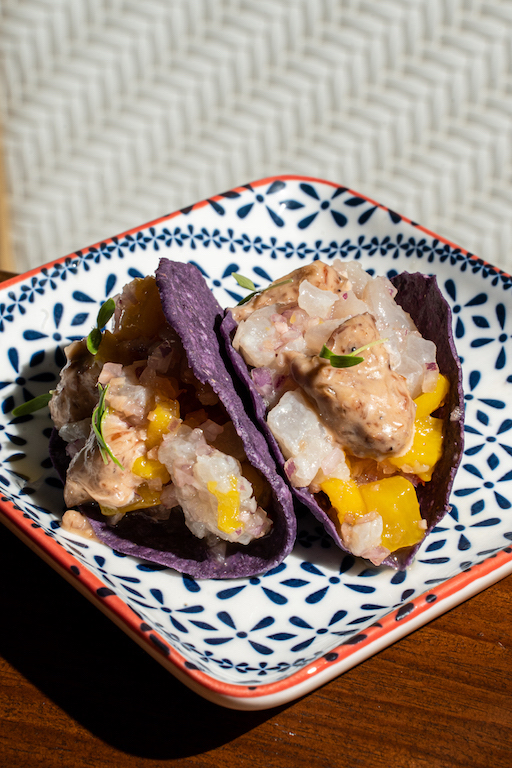 2F 5887 Fermina St. cor. Enriquez St., Poblacion, Makati 
Hola Bombon is an untraditional Spanish pintxos bar in Poblacion. Check out the taco de pescado, a hot pintxos made with tanigue kinilaw, mango, and bagoong served in a hard shell taco. 
Unit 103 GF Commercenter Alabang, Commerce Avenue corner Filinvest Avenue Filinvest Corporate City, Alabang, Muntinlupa 
Akrotiri is a Eurasian restaurant in Alabang inspired by the coastal cuisines of Greece and Asia, with each dish in "their menu reflect[ing] a journey across different cultures and cuisines." An example of this is their taco, which uses Kapampangan sisig as its filling.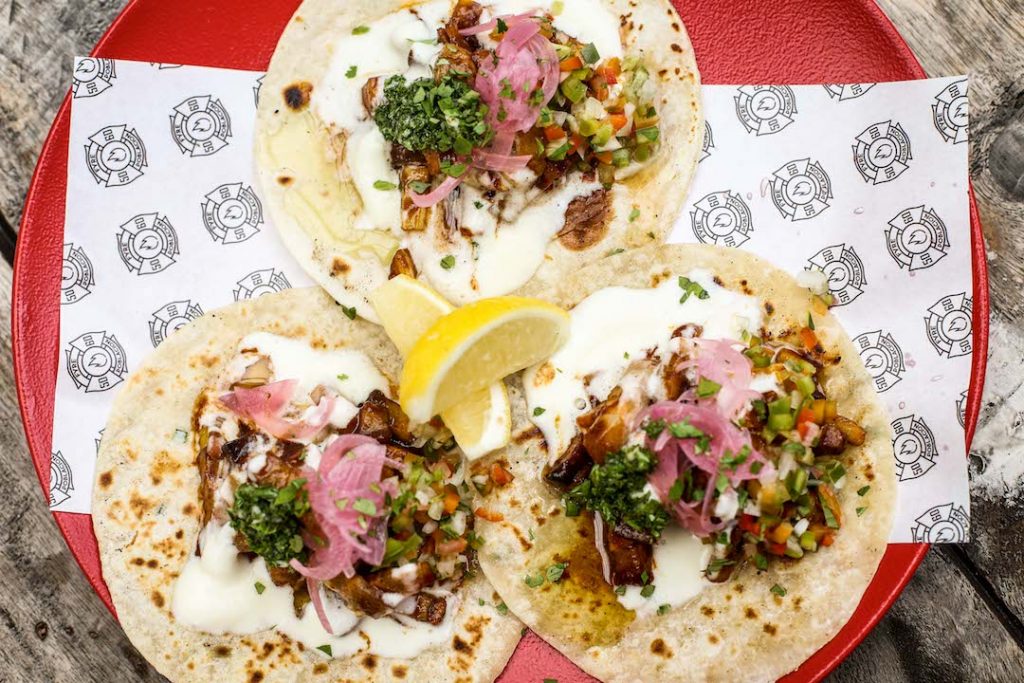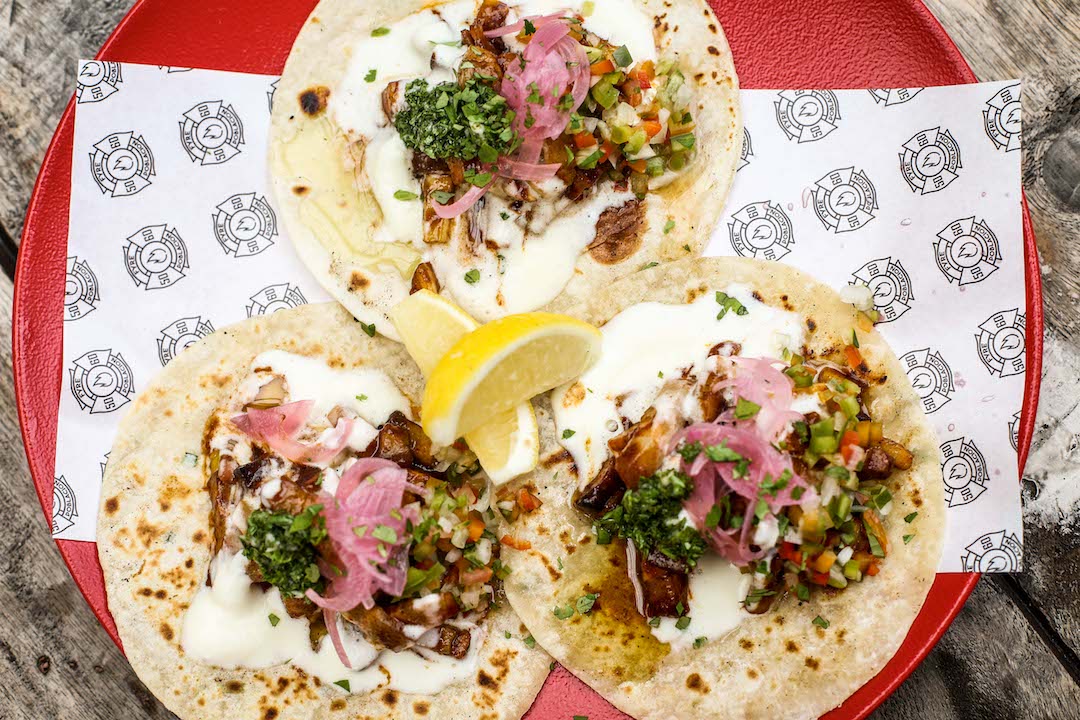 5060 Guerrero cor. P. Burgos, Poblacion, Makati
A bar/lounge concept by Locavore's chef Mikel Zaguirre, Fyre Rooftop Lounge "offers a nice vantage point from which you can enjoy a drink and a meal backed by Makati's city skyline." Check out the al pastor taco, which is a kind of taco that—al pastor meaning sheperd style—is made with spit-grilled pork, similar to shawarma. It uses a soft tortilla shell.
Get more stories like this by subscribing to our weekly newsletter here.
Read more:
10 of the best fried chickens and where to get it in Metro Manila
The best bike shops in Teacher's Village
LIST: 7 local vegan dessert places you can't miss
TAGS: Metro Manila nolisoli.ph taco