My memory of when I finally registered as a voter last year was hazy because it was exactly a day before registration closed in September. At that time, I was frantic and even annoyed with myself for putting off such a responsibility but one that is very crucial considering the injustice and political upheavals we've been experiencing the past years. 
If you didn't get to register from August to September 2019, don't worry because the Commision on Elections (COMELEC) has reopened voting registrations for the 2022 elections.
First, here's a quick refresher on the qualifications 
(1) A Filipino citizen
(2) At least 18 years old on or before election day on May 9, 2022
(3) A resident in the Philippines for at least a year
(4) Living in the district where you intend to vote for at least six months. 
But voters who registered for the last midterm elections on May 13, 2019 do not need to apply to vote again. You also only have to bring one valid photo ID, which indicates your address. 
This new extension period has to be one of the longest running periods as it is open until September 2021, giving you a 20-month window to register at your district's registration center. 
If I had known that the registration would be extended this year… well, I probably wouldn't have panicked that much at the time. Though with the current situation we're being put through by the administration, I'd probably rush out now more than ever, too.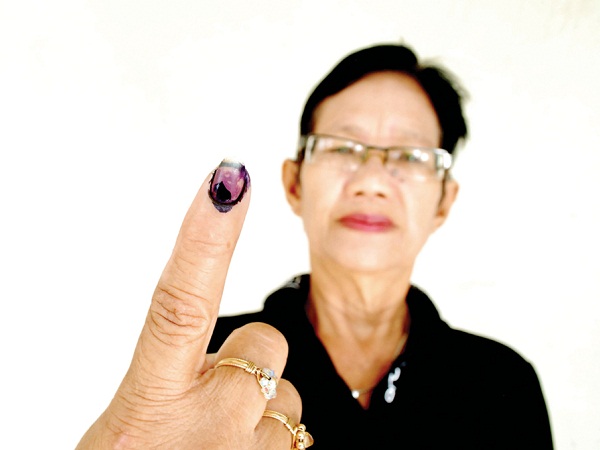 I would most likely have felt different about the long lines, too. I feel like with such a liberating time frame (they're also open on most holidays), I wouldn't be bothered if there was an overwhelming crowd but instead would just appreciate how each person in that long line also went out of their way to contribute to upholding democracy in the country.
With this widely reopened door, we encourage you to brave the crowds and be recognized as a voter then exercise it to make your voice heard. 
Header image courtesy of Inquirer.net
Get more stories like this by subscribing to our weekly newsletter here.
Read more:
A comprehensive guide on voter registration
The Aeta displacement was the first red flag to all of this #SEAGamesfail
The problem with Sen. Cynthia Villar's galunggong remarks
Writer: JOY THERESE GOMEZ