8 izakayas in Metro Manila you need to visit
From QC's Maginhawa street to Makati's Little Tokyo, here are the places you should hit up if you're in need of a chill night out
Feb 8, 2020
Every month or so, I catch myself saying (or agreeing with someone saying) a variation of this sentence: "Is it just me or has the past week been too long?" When I've reached that point, it's usually an indication that I, and the people around me, could use a good drink on a casual night out. 
And more often than not, a Japanese izakaya is a clever choice. To the Japanese what a tapas bar is to the Spanish, an izakaya is an informal eatery where you can get alcohol paired with small but substantial food. They're usually chiller than a Western watering hole, and a whole lot more family-friendly.
If your paralysis demon has started worrying about your well-being, you might want to check these places out:
Izakaya Kikufuji
Little Tokyo, 2277 Chino Roces Avenue, Makati
There's really no way to go around it: No list of izakayas in Manila is complete without Little Tokyo's best-known restaurant. A mainstay in the local Japanese dining scene (it first opened in 1995), Izakaya Kikufuji boasts a sprawling menu that resembles more of a book with selections like sea mantis sushi and Wagyu skewers. It also has tatami rooms for guests who want to dine in private.
Burgos Circle, Bonifacio Global City, Taguig
Soru Izakaya is a Maginhawa joint inspired by robatayaki style of izakaya where customers comfortably sit and drink around an open hearth as a teppan chef cooks their food. The restaurant offers drinks like cocktails, wine, sake and 12-year-old Yamazaki whiskey; the dishes are just as varied, with sushi, maki and ramen. Aside from the original Maginhawa branch, Soru Izakaya has branches in Tomas Morato and Bonifacio Global City. 
Unit GO3, Frabelle Business Center, 111 Rada St., Legaspi Village, Makati City
While the Japanese-Peruvian restaurant Nikkei isn't exactly an izakaya, it's definitely inspired by one, with a robatayaki-style open kitchen and bar. Nikkei is the Japanese word for "non-Japanese of Japanese descent" and is the cuisine that resulted from the immigration of Japanese to Peru in the late 19th century. Try out its signature spicy sake martini, "which offers a sweet cucumber scent packed with wasabi's punch."
2F Valero One Center, 102 Valero St., Salcedo Village, Makati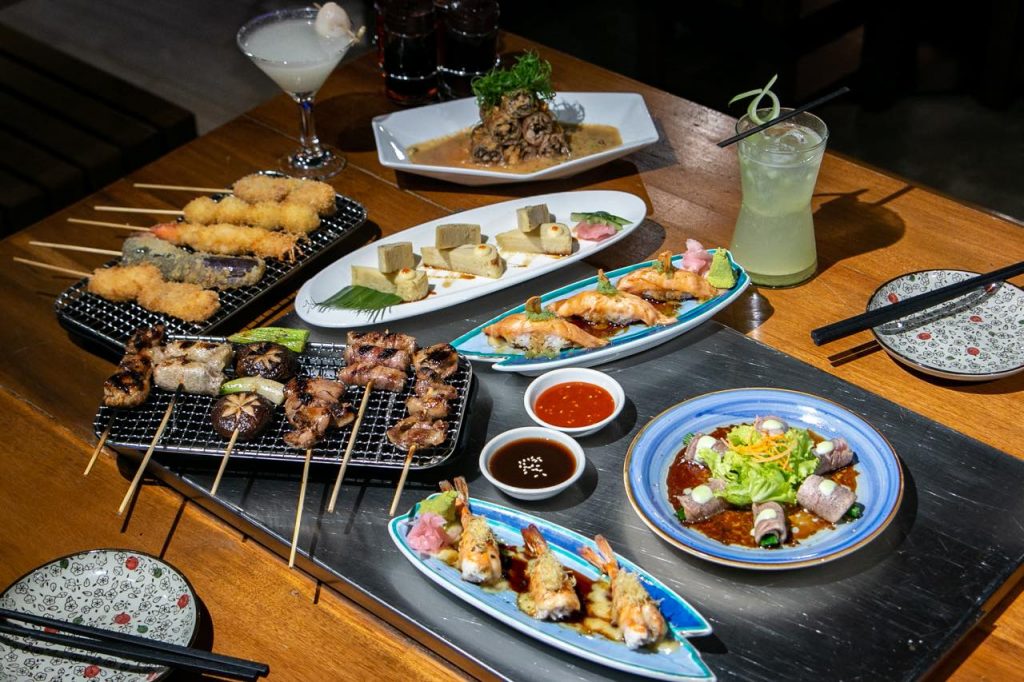 The people behind the unlimited deep-fry kushikatsu place Osakatsu in Salcedo Village transformed their Valero branch into an izakaya, serving traditional Japanese food in "a street-style modern setting." Check out the tamagoyaki, a torched rolled egg sweetened by a special sauce then wash it down with a lychee saketini cocktail.
Nomiya Izakaya
36 Scout Tobias Street, Quezon City
A quiet place in boisterous Tomas Morato, Nomiya Izakaya has a surprisingly varied selection. Our favorite pick? Deep-fried shimeji mushrooms (aptly named Magic Mushrooms) and ika nuta, a raw squid dish served with sweetened miso sauce.
Kagura
Little Tokyo, 2277 Chino Roces Avenue, Legaspi Village, Makati 
Another Little Tokyo entrant on this list, Kagura's main offering is okonomiyaki, which is cooked in front of guests and allows for personalization. You can choose how you'd like it cooked and what toppings to use. Kagura also has a good array of beers.
2F TNA Building, 17 Jose Abad Santos St., Little Baguio, San Juan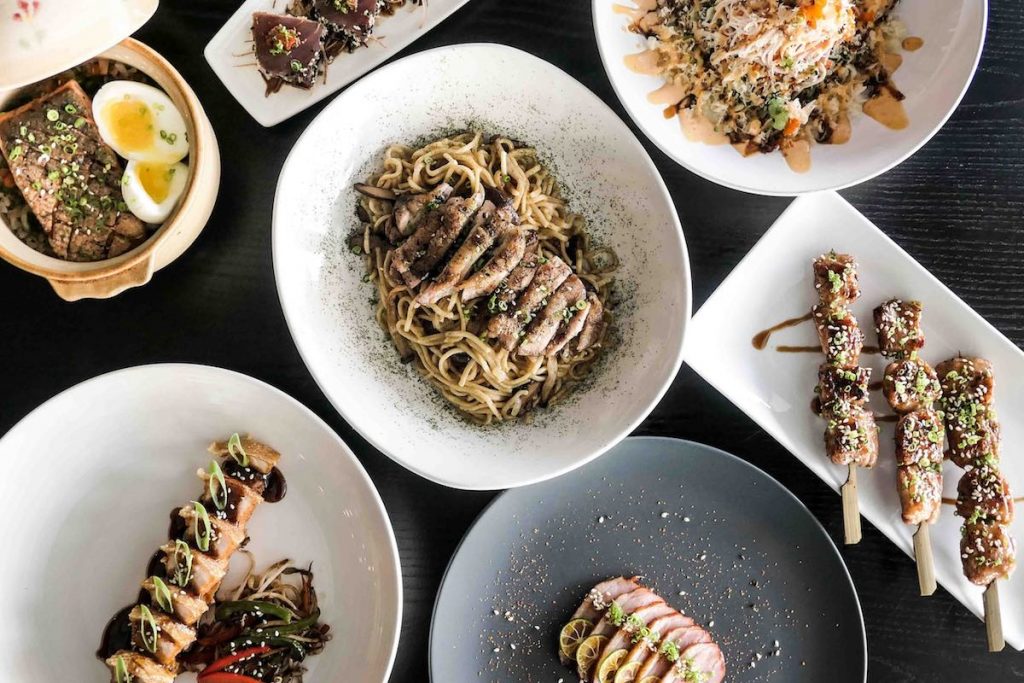 Bucking the call for authenticity, fusion restaurant Fukujin Izakaya serves "progressive Japanese cuisine" by using "Japanese dishes as a base, and building on the dish with Western and European techniques and ingredients," an approach you can see in dishes like sesame-marinated tuna tataki. They also do it in reverse with an Asian take on the classic French dish duck a l'orange.
Izakaya Kenta
Commercial Unit B, G/F, Malate Bayview Mansion, 1781 M. Adriatico St., Malate, Manila
Izakaya Kenta is an old school Japanese diner—after all, it first opened in 1997 before it moved to Malate in 2013. Like Kikufuji, this izakaya has private tatami rooms for guests who want to eat intimately while sitting on mats. It's a good place to wolf down yakisoba with a cup of sake.
Get more stories like this by subscribing to our weekly newsletter here.
Read more:
10 of the best tacos in Metro Manila
Our 7 favorite healthy meals in Manila
10 of the best pizza places in Manila
TAGS: 102 izakaya bar and restaurant izakaya izakaya kikufuji japanese cuisine Nikkei nolisoli.ph nomiya izakaya Soru Izakaya sushi