Why spending Valentine's with friends is just as good, if not better
Whoever said Valentine's Day is just for couples?
Feb 12, 2020
A few years ago, on a night when couples were surprising each other with bouquets of flowers, I was out singing karaoke with my best friends, overtaken by an alcoholic confidence and just downright having the time of our lives. To this day, I remember it as a moment that tells me when all else fails, my friends will be constant.
Over the years, I've experienced and witnessed different kinds of friendships, and each kind is always filled with the most loving, caring and honest intentions. Countless moments of crying on each others' shoulders, going on spontaneous adventures and building up a bank of inside jokes show that friendship can be the strongest of relationships. In fact, when our hearts get broken, it's our best friends we run to.
So, this Valentine's Day, here's to the friends who have broken down barriers to reassure us with confidence boosts and reality checks. To show love to our friends, we've asked our colleagues to share Valentine's Day friendship stories to show why Valentine's with friends might even be better.
There's no room for being shy. Being with friends is all about having fun
"I'm spending Valentine's with my friends of 10 years this year. Aside from the fact that we're all single, it's a great time for us to catch up with each other. We're going to sleep over at my house, sing bad karaoke, maybe bake a cake, watch some Netflix. It's also another day to remind us and to celebrate that we love each other," Pau Miranda, associate managing editor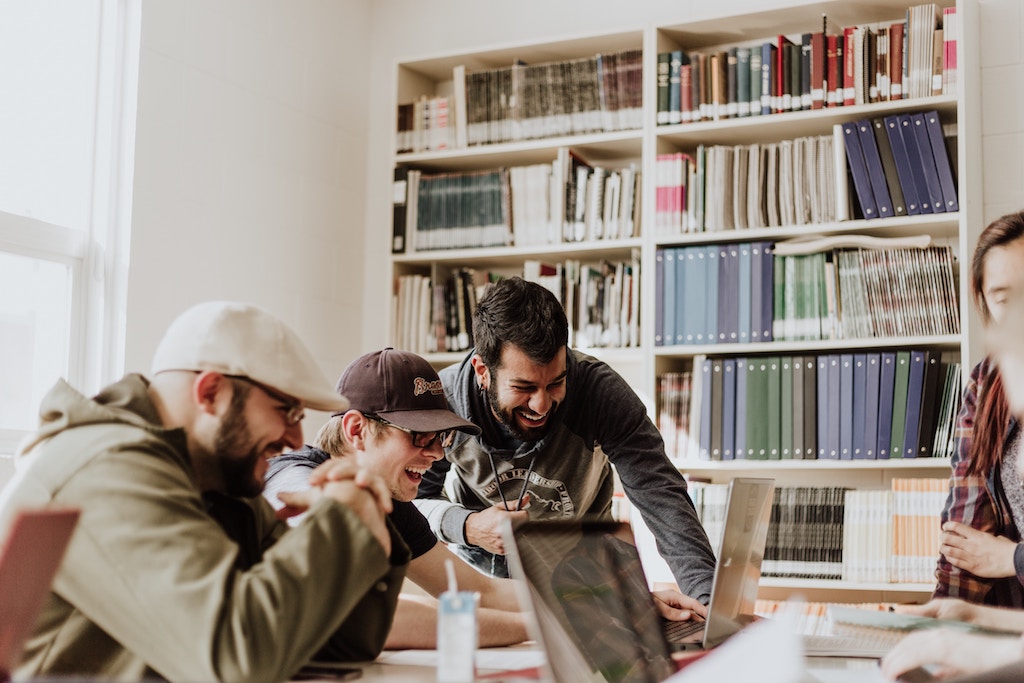 You can still go out and treat each other to a yummy dinner
"Valentine's doesn't necessarily have to be about couples or your significant other. It's a day to be around people you cherish most and celebrate what the idea of love gives us all—joy, comfort and selflessness. Every 14th of February, my best friend and I spend the day by going to our favorite restaurant (this year, we're thinking KBBQ), have some super good dessert and of course give each other our favorite chocolates." Nicole Ganglani, junior content creator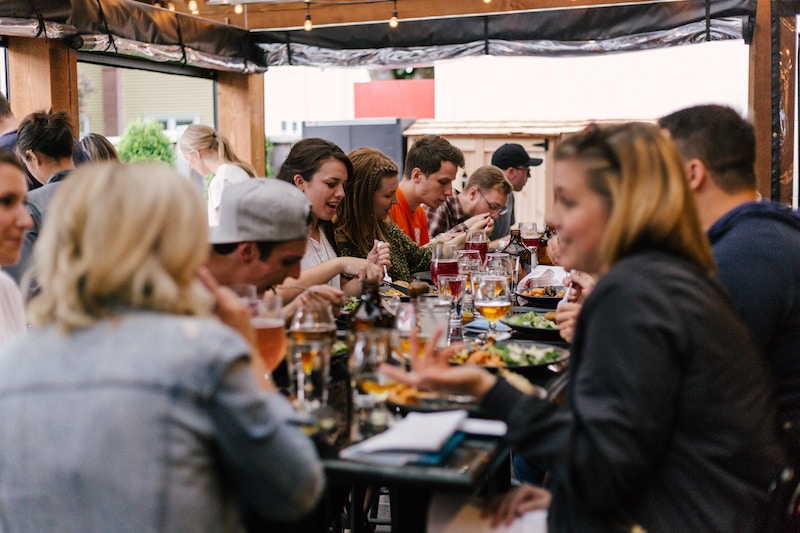 There are no romantic strings attached
"During Valentine's Day, my best friend and I would usually end up helping our friends surprise their significant others. We'd spend the day having fun and chilling together, and just being ourselves. It's more practical because we didn't have to spend so much just to have a good time, kasi there's no romantic obligations to a friend." Lia Delos Reyes, junior content creator,
You'll always be vibing with each other
"When it comes to celebrating Valentines' Day with my friends, one memory that sticks out is the time we went out to an outdoor film screening to celebrate the day. We spent the whole night singing along to local bands singing about love, and gushed over cute romance movies. I've always been of the opinion that you should spend Valentine's Day letting the people who mean to you the most know how much you love them—and that includes your friends!" Angela Suacillo, junior content creator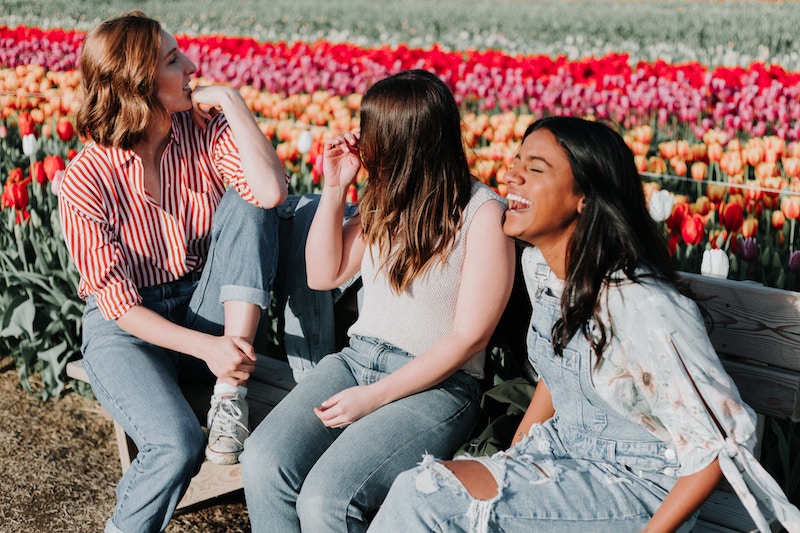 It's a guaranteed laughter tournament
"I think one time we just ate at the School of Design and Arts cafeteria of Benilde, then drank afterwards at the (now-dead) bars along Agno. Most of my friends were single back then or have just gone through a recent breakup. I always think of my close-knit friends as my siblings from other mothers! In my relationship with my boyfriend, I've peeled layer under layer—I know him so well already, but I'll never get tired of who he is. It's always an open book in a quiet sanctuary. Meanwhile, I'm not always with my friends, so I feel like there's still so much more to unpack; what with their complexities and aspirations. And I get to laugh non-stop! Five girls throwing punchlines here and there is enough to make my jaw sore," Levenspeil Sangalang, junior designer.
Header photo courtesy of Kimson Doan on Unsplash
Get more stories like this by subscribing to our weekly newsletter here.
Read more:
No plans for VDay yet? Watch classic Filipino romcoms at this outdoor cinema
Single on Valentine's Day? Cry and dance to these songs
My partner and I adopted a dog and our relationship was never the same since
TAGS: anecdotes Friends friendship nolisoli Valentines