Michelin-starred restaurant Putien brings Singaporean-Fujian cuisine to Manila
Putien is an homage to founder Fong Chi Chung's hometown Putian City, a small village in the province of Fujian, China where all key ingredients of the restaurant's dishes are from
info
Putien

Singapore-Fujian

Mon. to Sat. 11 a.m. to 2:30 p.m. and 5:30 p.m. to 10 p.m., Sun. 10 a.m. to 10 p.m.

(02) 8282-1888

₱

P1000 for two
Chinese restaurants are starting to crowd with hotpots and dim sums growing in popularity among foodies and non-foodies alike. It goes without saying that these two are essential eats talking about staple Chinese dishes.
But Putien Philippines, one of the newest restaurants at The Podium, is nothing like the typical Chinese restaurant. Instead of the usual Cantonese cuisine, Putien offers a healthier and more extraordinary take on Chinese cuisine.
When founder and CEO Fong Chi Chung moved from his hometown Putian City, in Fujian, China to Singapore, he started missing home-cooked meals but couldn't find any restaurants in Singapore that serve authentic Fujian dishes. This was what prompted him to establish Putien. It has become his mission ever since to introduce Fujian flavors to diners all over the world.
Upon entering the one Michelin-starred restaurant, we were welcomed by the heady smell of herbs and clanking noise of utensils hitting the pots. According to their executive chef, they only cook the food as soon as you order to ensure the freshness of each dish.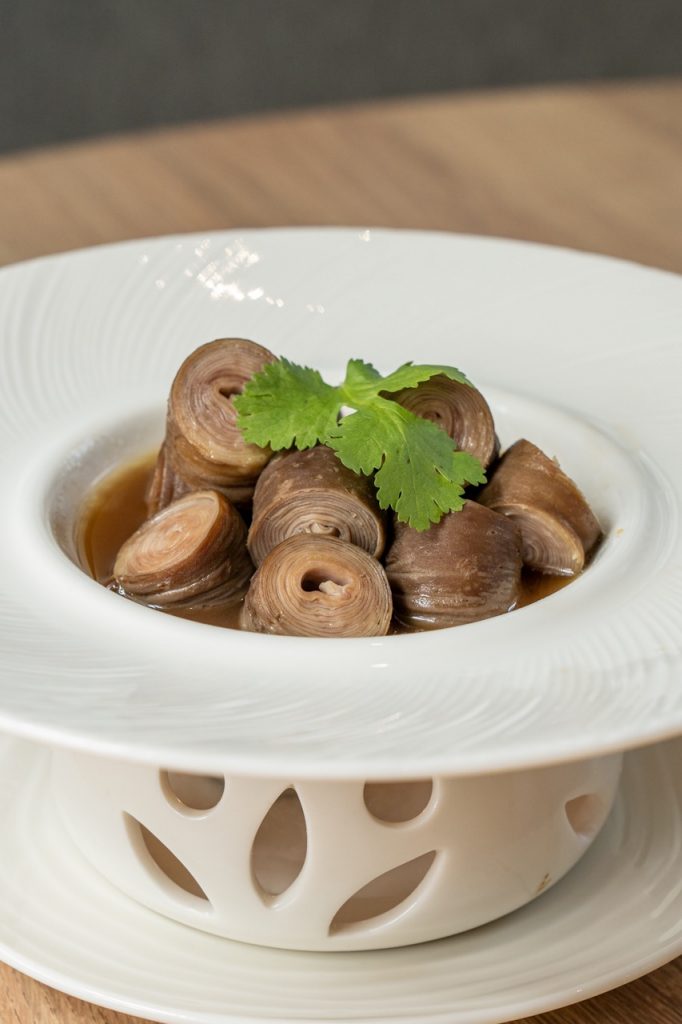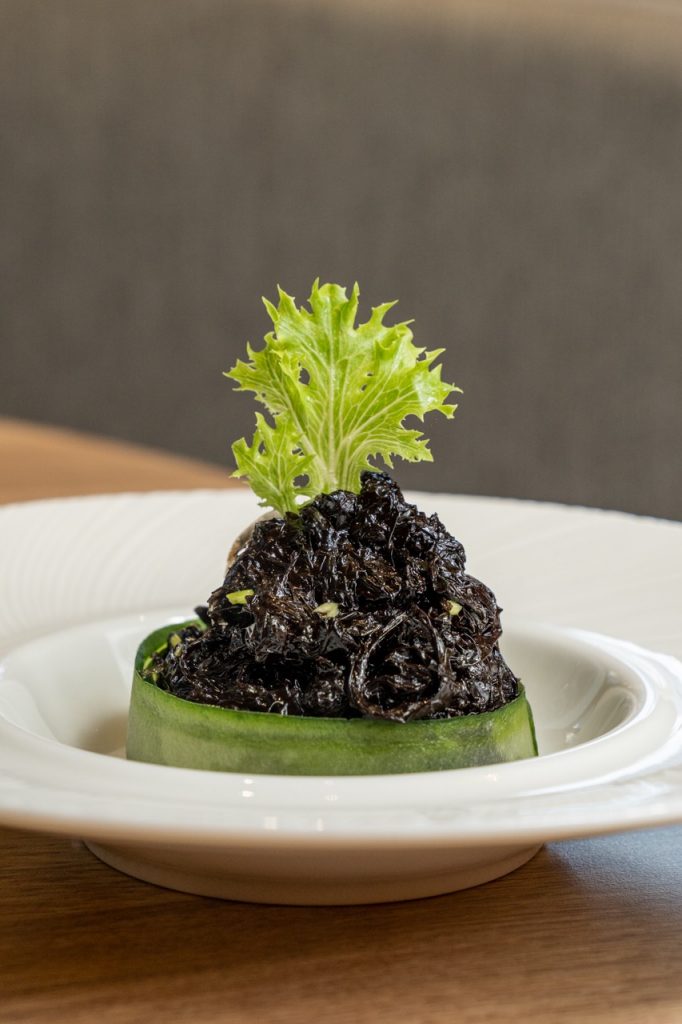 For appetizers, the braised pig intestine (P388) doesn't have a bitter aftertaste as it was laboriously washed, looped and braised in their signature spices. It was hand-folded nine times, giving the intestine its chewy texture. Can't stomach intestines? The seaweed and mini shrimps (P288) is a good alternative. The seaweed has a mix of sweet and sour taste with a hint of herbal flavors while the shrimps give the dish an extra crunch.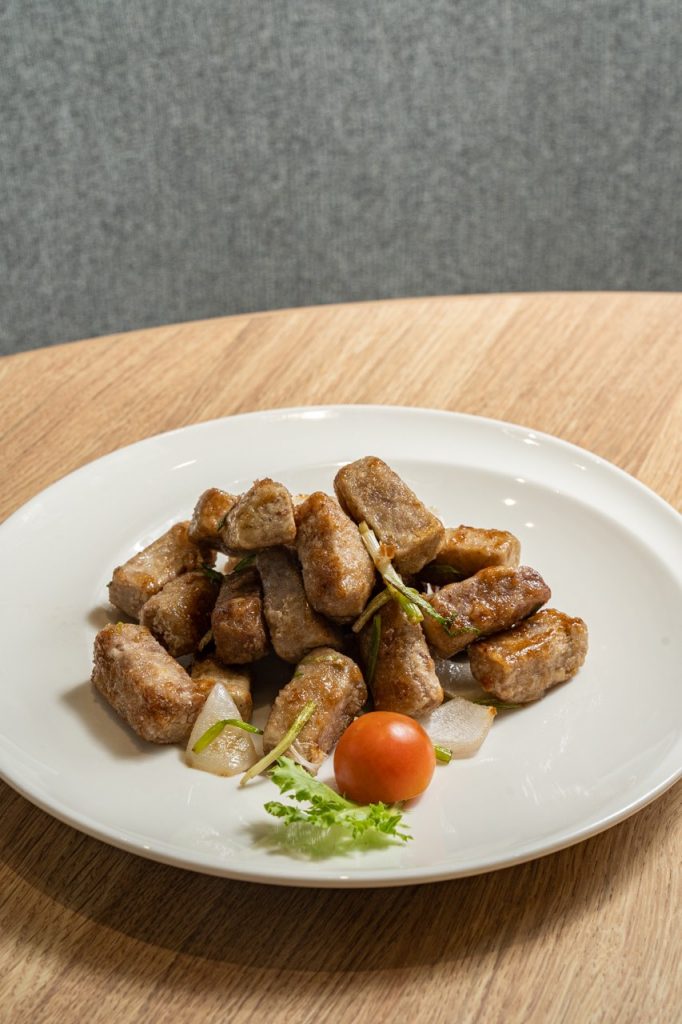 The stir-fried yam (P468) is a must-try, too, especially for vegetarians. The yam cubes have a crispy exterior with a light fluffy core. They specifically used taro for this dish and stir fried only the middle portion of the ingredient to retain its savory-sweet flavor.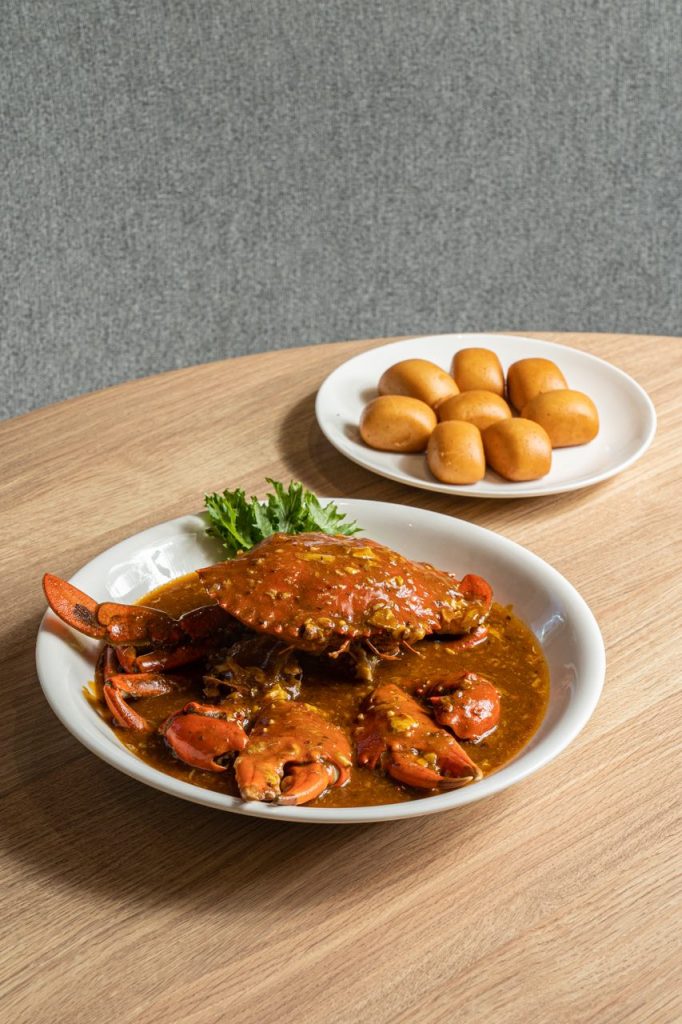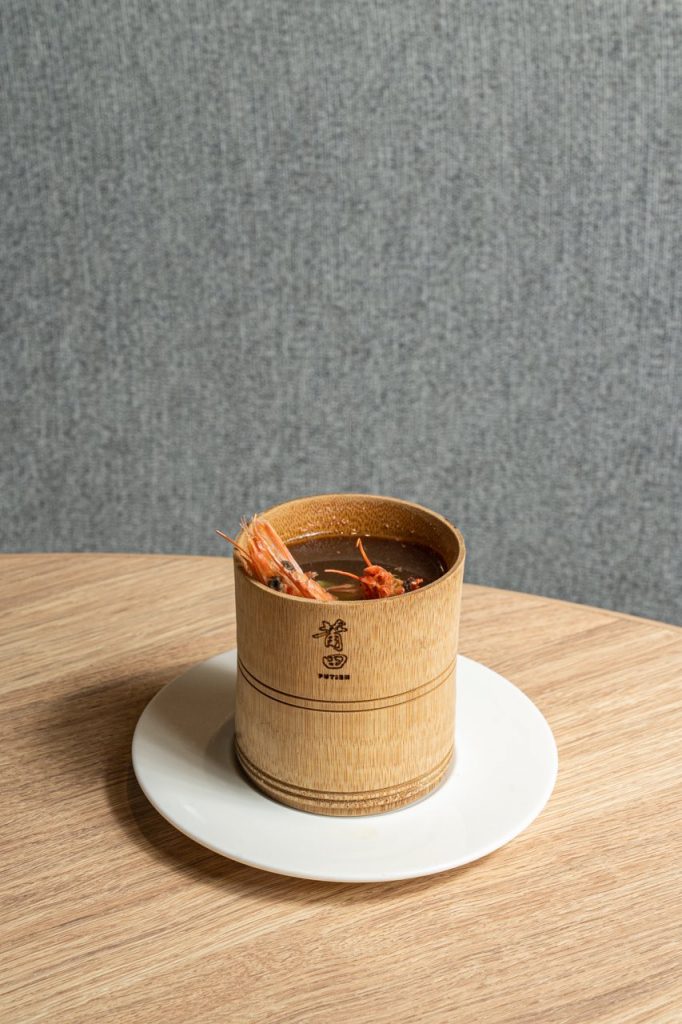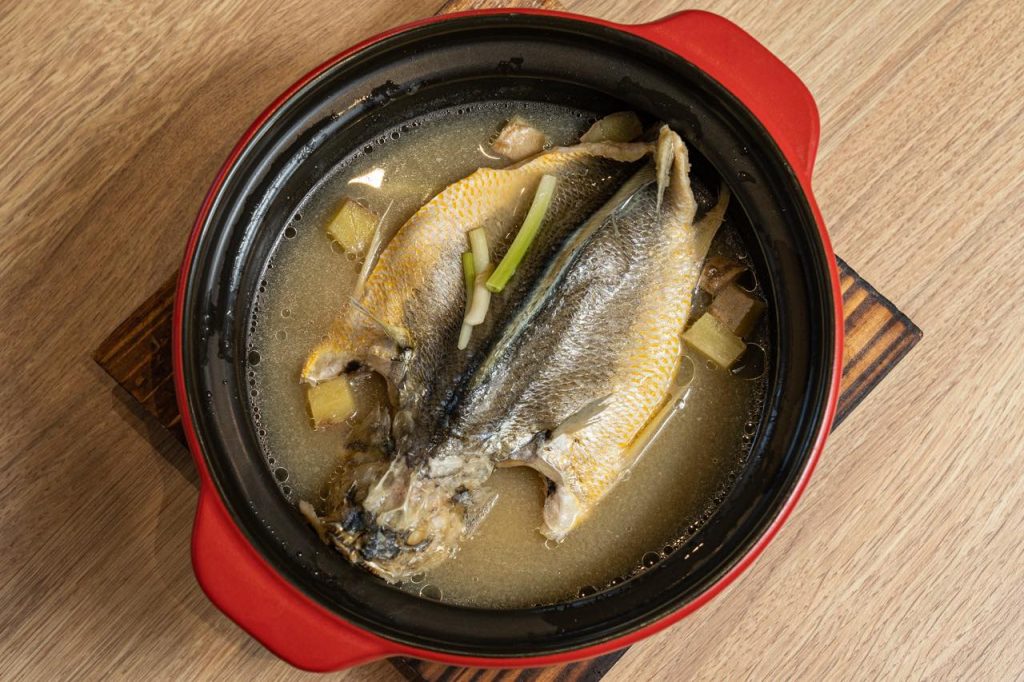 Putien also offers an array of seafood dishes. Aside from its chilli crab, crispy oysters, and bamboo herbal prawns, the must-try is the '100-second' stewed yellow croaker (P488), a classic Fujian dish stewed with ginger for 100 seconds to achieve its tender and boneless texture.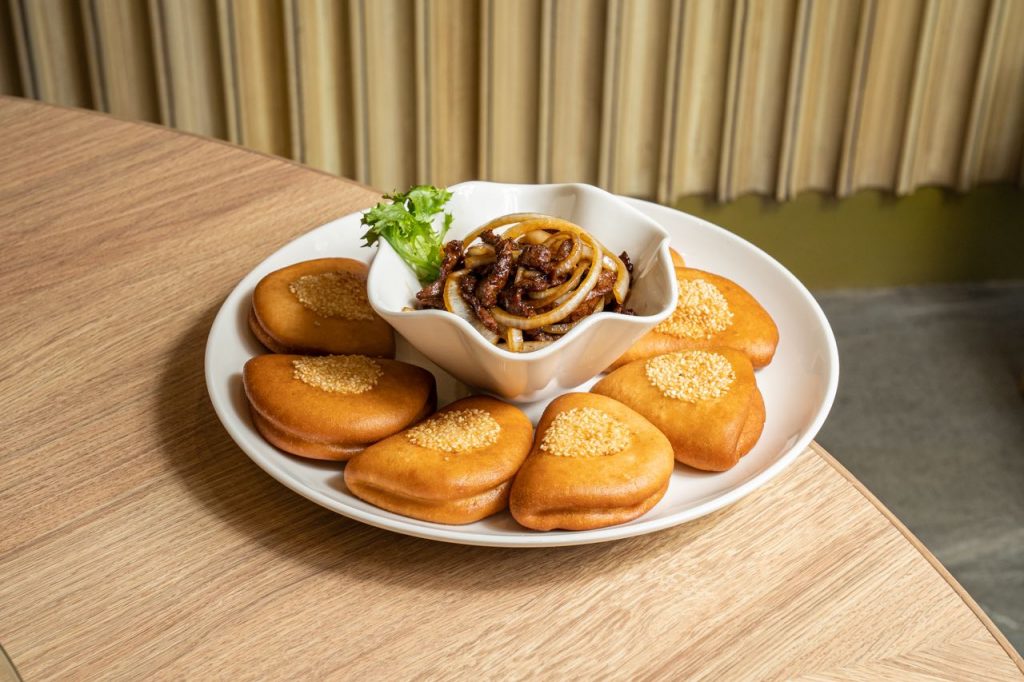 Putien doesn't fall short of meat dishes, too. In Fujian, bread and pork go together and the shredded pork with sesame buns (P98) is a prime example. The softness of the mantou and tenderness of the pork with sweetened garlic make a good combination. They also serve sweet and sour pork with lychee, deep-fried pork trotters and Putien-style pork ribs.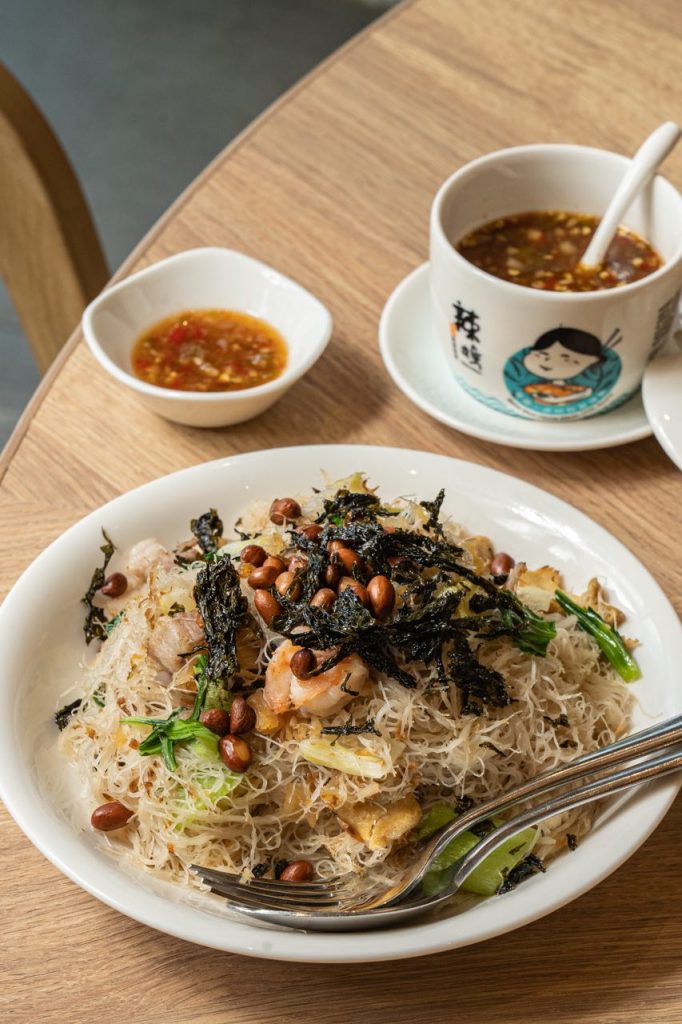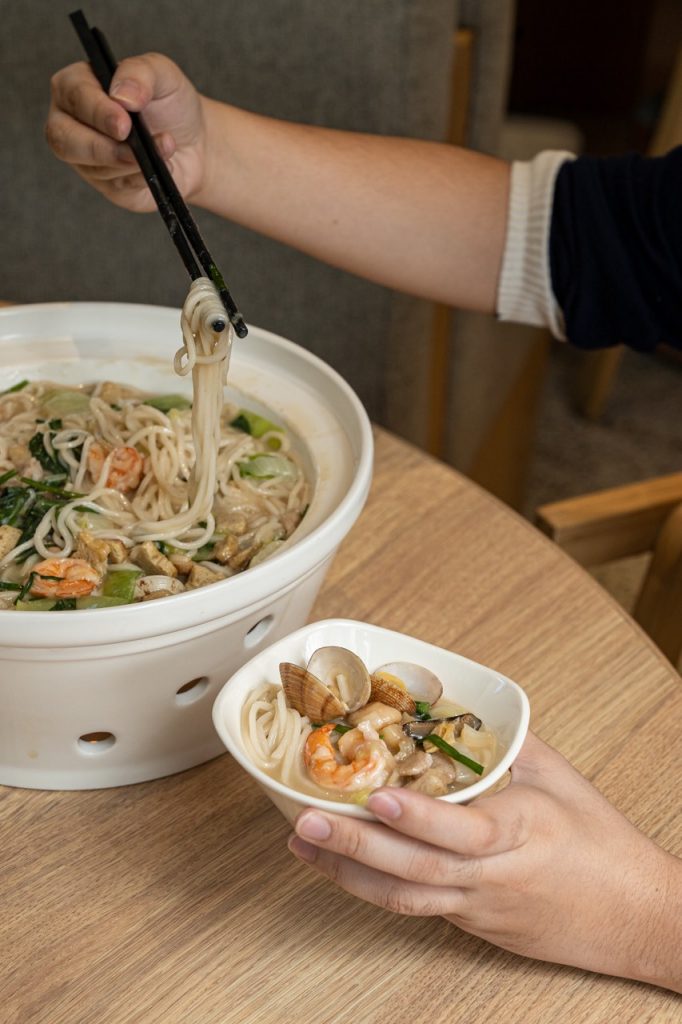 Moving on to the main course, the Lor Mee (P368) is one of its bestsellers. It's a homey Fujian fare with 12 signature ingredients including silky noodles, prawns, clams, and rich milky pork stock. But for people who aren't fond of soup, the Fried Heng Hwa Bee Hoon (P368) is recommended. This dish was included on the National Intangible Cultural Heritage List as it was the only sun-dried vermicelli made by hand in Putian. It's best paired with Spice Mum chilli sauce to enhance the flavor.
The sauce was originally made by one of the first waitresses in Putien Singapore and has become the restaurant's signature sauce ever since. You can pair it not only with the Fried Heng Hwa Bee Hoon but also literally everything on the menu (yes, even the sweet stir-fried yam). 
Ultimately, Putien has a plat du jour ready for people with different dietary preferences. And if you still aren't sure of what to order at Putien on your first try, the safest way to go is with the 10 signature dishes. The dishes taste soulful—so much so that you'll crave them after a busy day at work, a short run at the park, or even a simple movie marathon.
Get more stories like this by subscribing to our weekly newsletter here.
Read more:
Unconventional Chinese restaurants for a casual lunch or dinner out
Banawe over Binondo: Why you should celebrate Chinese New Year in QC
The Grid's new Chinese stall has fried pigeon on its menu
TAGS: fujian cuisine michelin star nolisoli.ph putien
WHY GO?
Putien founder Fong Chi Chung honors his home town with dishes that celebrates Fujian cuisine. This includes the Fried Heng Hwa Bee Hoon, sun-dried vermicelli similar to our bihon but finer and silkier in texture that's included in China's National Intangible Cultural Heritage List as it's hand made only in Putian.
MENU