The best places in Metro Manila to confess your feelings in
Nolisoli, helping you bare out your heart and soul
Feb 14, 2020
So maybe you've made the brave and difficult choice to confess your feelings to the person you like. There's only one catch: you don't actually know where to do it. Been there, done that, and I had the same predicament. And like Anastasia Krupnik before me, I enjoy making lists, so I made a list of the places I think deserve some consideration. 
Here are my rubrics for this hyper specific and highly subjective list: It should be a place that's semi-secluded (I don't care what TV says, a confession is a very personal and vulnerable thing and you don't want to bare your heart out in front of a crowd) but not so secluded that you're a mile away from any buildings—which means if your confession goes wrong, you'll have to awkwardly walk/hike/ride with the person that just rejected you. Honestly, even if it goes right you might still want to book it anyways. You need to have a quick exit point. (This is also why you should maybe rethink making a romantic confession in a museum or art gallery. Chances are, you're gonna have to exit together.)
It should also be a place that's scenic because no matter the outcome, you're gonna replay this moment in your head over and over. Might as well make it a pretty memory, albeit cringey. Aside from that, it shouldn't be a place that you pass by every day just in case you get rejected because you don't want to be constantly reminded of the time you got your heart broken when you just want to get to class.
Before I go on, here's a reminder: Confessing is a leap of faith. You should know the person you love/like/admire enough that you might have a gauge of how they're going to react (and also that it won't be creepy), but that doesn't mean you can accurately predict how it's going to turn out. Just because you put yourself out there doesn't mean the person has to like you back, and making a big public spectacle to basically coerce a "sure, I'll go out with you" is not cool.
Kagura, Little Tokyo
Kagura is a small izakaya in Little Tokyo that serves okonomiyaki, which means you can build up to admitting your feelings with beer and a Japanese pancake. You can also visit Little Tokyo without passing by this joint, so even if you get rejected, you won't be ruining Little Tokyo for yourself.
Intramuros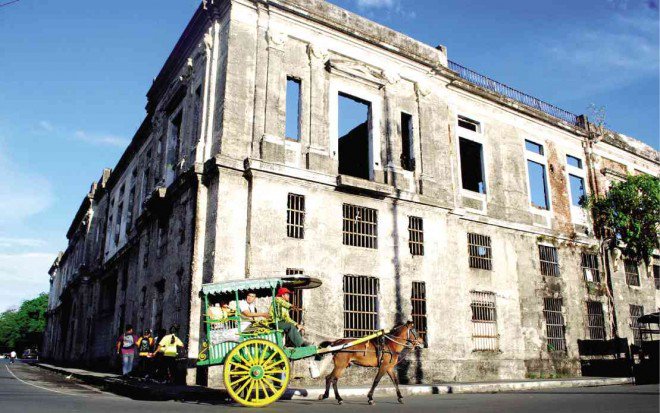 They didn't call it the walled city for nothing. 
Paco Park
This public space used to be a Dominican cemetery so, like, goth love, I guess? It's also near Rizal Park, which means that most tourists will tend to flock there instead, so you don't really have to face the usual pitfalls of confessing in a public park.
Ayala Triangle Gardens
This was on our best places to cry list, and it works as a romantic confession place, too, for mostly the same reasons. (We love a multi-faceted queen.) 
Binondo, all of it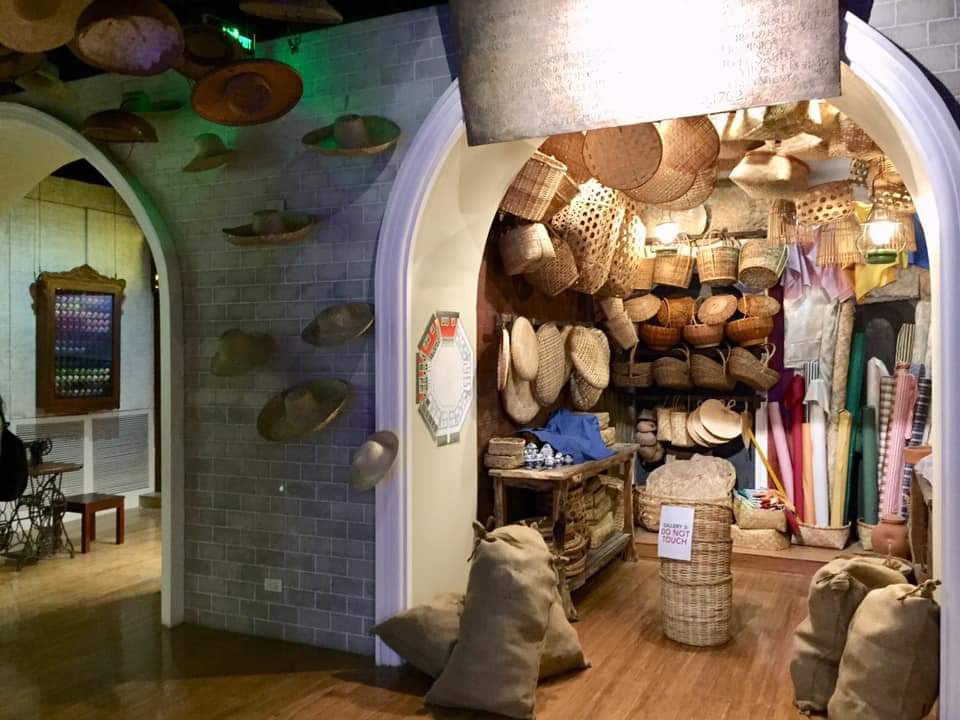 I really wanted to pick a place in Binondo and I realized I couldn't pick out a place I liked best. You could do it in the square in front of the Binondo church. You could do it at Dong Bei and preface your confession with a xiao long bao. Heck, you can even try do it inside Cosmos, the Pilot pen shop along Quintin Paredes, if you tried hard enough.
That one part of SEC walk in Ateneo that forks into Gonzaga and JSEC in front of an old tree
SEC walk, EDSA walk, or whatever the kids are calling it these days. It might not look it during the daytime, but this part of the walkway looks almost enchanting at night, with the huge old tree framing the sky and obscuring the cursed PIPAC building. It's also in between a lot of structures, so you have a place to sprint to after confessing. However, this area only really works at night. It might also work at mid-afternoon when not many people are around but only during that time of the year when the trees are flowering and the blooms fall to the ground like in a shoujo anime. 
It's one of the main walkways but it's not the only walkway within that area, and you don't have to completely go out of your way to avoid that area. Trust me on this.
Honorable mention:
Sunken Garden
It's a nice and romantic place, yes. But when you're trying to navigate your way through UP Diliman, you're going to have to pass by the Sunken Garden. You might still want to consider it anyways, though, so just, I don't know, maybe avert your eyes when the Ikot jeep passes by here.
Featured photo courtesy of Inquirer.net
Get more stories like this by subscribing to our weekly newsletter here.
Read more:
The 7 most romantic restaurants to celebrate Valentine's Day
Vintage Valentine: 10 Instagram stores for vintage jewelry and watches
7 chocolate shops you can splurge on this Valentine's Day
TAGS: Ayala Triangle Gardens Intramuros nolisoli.ph sunken garden Valentines Valentines Day