Handy app Sakay makes commuting in Manila more convenient
Sakay.ph has step-by-step instructions on what to ride, where to alight and how much to pay
Feb 19, 2020
When I moved into Manila for college, the city didn't do me any favors. While I was perfectly accustomed to the roads of Bacolod City, my hometown, Manila was a complete maze. The first time I commuted to my school, I went down the wrong stop. When I had to meet friends near Kapitolyo, I had no idea where to go the minute I stepped off the LRT. It took a great deal of courage to keep asking random strangers for directions. Not to forget all the walking and searching for street signs and significant landmarks.

Four years in Manila and I've managed to make myself believe that getting lost is part of the journey. Absolutely rubbish, but enough to give me comfort when I'm traversing the streets of the city, not completely aware of where I am. Deep down, I was always hoping for a solution; that maybe there'd be a service that could incorporate commute routes into navigation apps like Waze or Google Maps. Lo and behold, to answer my prayers was the redesign of Sakay.ph into a mobile application.
By simply encoding where you are and where you want to go, the application will provide you with all the necessary information: where to walk, what jeep, bus, UVs or trains to take, where to alight, the distance between each point, the estimated time of arrival and the amount to pay. It includes a live GPS system that keeps track of where you are in the map so you won't miss a stop. There's even a list of alternative commute routes. Really, what more can you ask for?
Made by Philip Cheang and Thomas Dy as an entry to the 2013 Philippine Transit App Challenge, which challenged software developers to create an app based on the Department of Transportation and Communications' public data. On its genesis, it was only accessible through web servers, but after a few developments, it is now a full-fledged mobile application available on Android and iOS.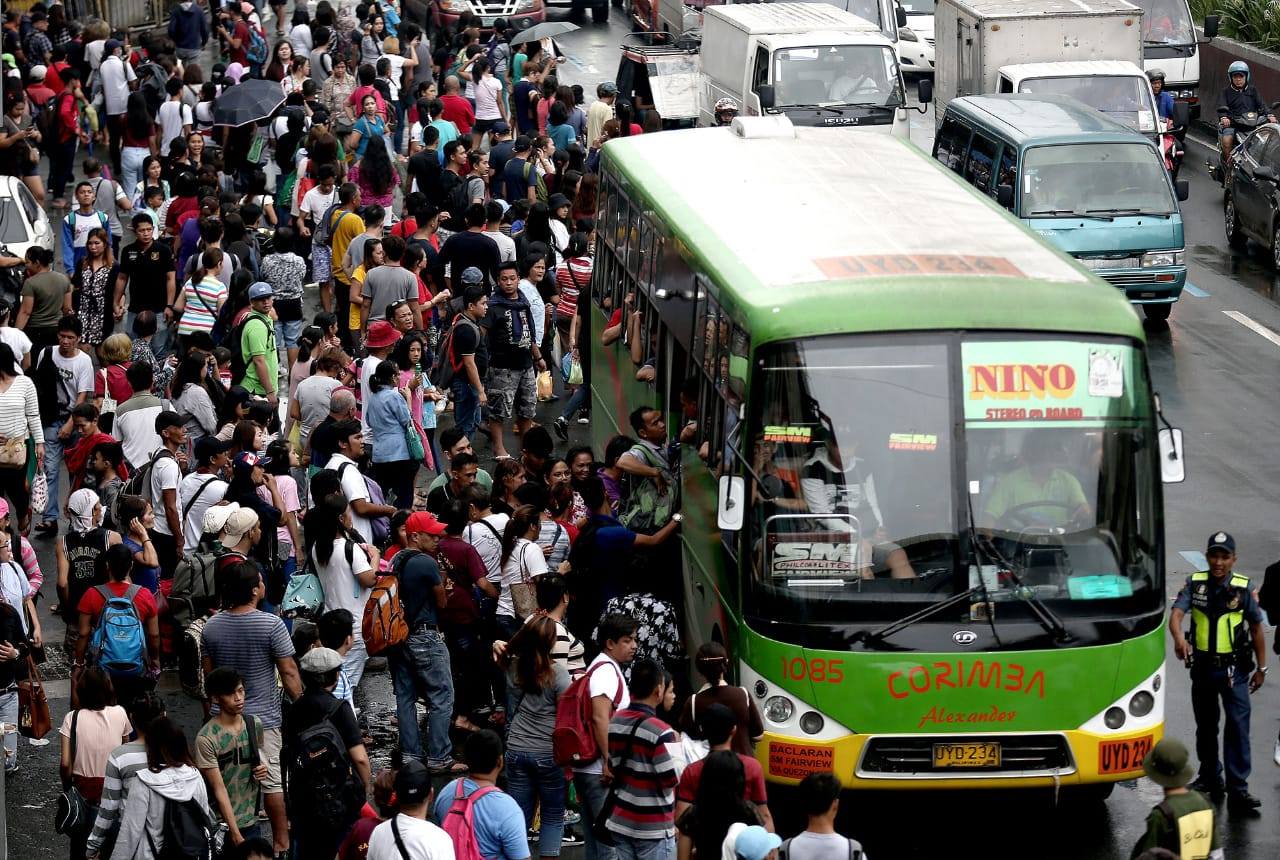 What Sakay.ph has done is fill in the information gap that commuters have to face when they're unaware of which mass transport system to take. It lessens the inconvenience of taking the wrong bus or jeep only to waste time and effort. And it gives a sense of assurance during the commute when you check your phone and find that you're on the right track. All of this is catered to the Filipino masses who are looking for solutions on how to make Manila more navigable.
You can download the application on Google Play or Apple Store for free. Access it through web servers on their website as well.
Header photo courtesy of Sakay.ph
Get more stories like this by subscribing to our weekly newsletter here.
Read more:
These ride-hailing apps promise negotiable fares, 100% pay for drivers
PH's horrible commuting situation inspired this new typeface
This ride-hailing app promises to have cheaper fares to commuters
TAGS: commuting manila nolisoli philippines sakay