One of the constants of city living is traffic. It's a problem that births many other problems—delays, pollution, and even road rage. Government solutions take time but we have the power to make small changes now, and if done collectively, this may just ease the burdens we have and force authorities to come to terms with what truly needs to be done. Walking, cycling and supporting mass transit or shared mobility come with their own benefits. It's time we reclaim our daily commute.
Owto
This 100 percent Filipino-owned transport network company founded by former Grab and Uber drivers currently services Metro Manila and select areas in Bulacan, Rizal and Cavite with a range of hatchback, sedans, subcompacts and seven-seater SUVs. It also promises lower fares compared to other competitors and aims to break the monopoly of Grab in the Philippines. But this aside, opting to carpool curbs the negative effects of driving a car alone apart from minimizing traffic and making commutes less stressful.
Pasig River Ferry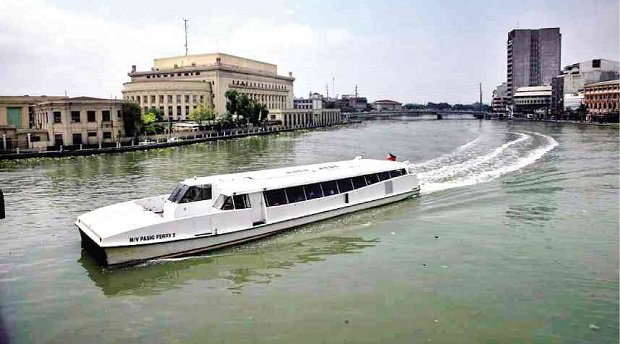 [READ:
DOT road tests Pasig River Cruise, introduces AR app to explore Intramuros' history
]
If you're traveling to Makati, Mandaluyong, Manila, or Pasig, have you considered riding a ferry? The Pasig River Ferry service spans a distance of over 26 kms and uses seven ferry boats, two of which can carry up to 57 passengers and are all open-air vessels. There are currently 11 terminals equipped with free Wi-Fi and restrooms, and operates from Monday to Saturday. The first trip starts at 6:30 a.m. from Guadalupe Station to Escolta Station, and 7 a.m. from Pinagbuhatan Station to Guadalupe Station, while the final trip is at 3:30 p.m. or 5:30 p.m. depending on the terminal. Fares range from P28 to P95, with a 20 percent discount for students, senior citizens and PWDs.
PNR trains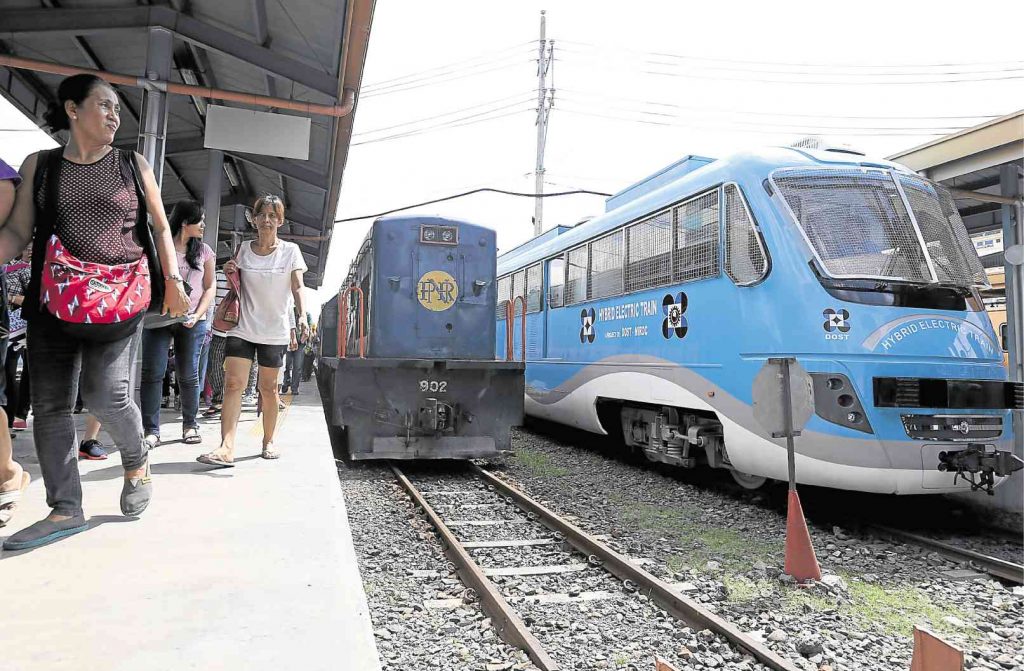 Despite all of the challenges, the Philippine National Railways (PNR) has been exerting all means possible to bring back the glory days of the country's railways. Since December 2019, it has extended its line from Manila to Laguna by adding five more stations after Calamba City. A new set of trains from Japan has also been added that could accommodate 81 passengers. It boasts reclining and rotating seats, stowable leg rests and tables, and a comfort room. It's a seating-capacity train, which means no overcrowding compared to other PNR trains. Vast improvements and new train sets are also coming from Indonesia to allow for more passengers and trips for its Metro North and South Commuter trains.
Walking and cycling
Some people balk at the idea of an active commute because they're worried about what Mother Nature may throw their way. There's also a high chance of arriving hot and sweaty. But before we dismiss the idea, stop and fully consider that burning our personal energy rather than fossil fuels is the most sustainable way to get around. It's good for our health and savings, too. A prime example is the city of Pasig, which launched a bike-sharing facility with 100 bikes spread across Ortigas Center. While the government and private companies can do more to encourage active commuting, it's easier to take the initiative and consider powering even half of your shorter trips with your feet because every step or pedal stroke counts.
This story originally appeared on Southern Living Fixed Forward Issue
Get more stories like this by subscribing to our weekly newsletter here.
Read more:
5 tips for a stress-free commute
Handy app Sakay makes commuting in Manila more convenient
This ride-hailing app promises to have cheaper fares to commuters