Summer in the Philippines can get hot AF. We're talking dizzying, faltering heat that is likely to get worse if we don't step on the pedal that is the climate crisis. But there's joy to be found in this season, namely, since we are a tropical archipelago: seasonal fruits like mangoes, avocadoes, dragonfruits and whatnot.
It is also a very apt time to patronize our friendly local sorbetero who peddles ice cream off their tin can cart, alerting everyone with their catchy bell sounds. For us city dwellers, we are less fortunate in a sense that these uniquely Filipino vendors are dwindling in number in the urban centers. We are lucky to chance upon the few we solder on, or even on gems like Goto Monster's quirky ice cream pops with unique flavors.
[READ:
Try Makati's most indulgent goto for only P95
]
https://www.instagram.com/p/Bye0ptTnSLi/
And then there's the hidden gem that is Pan de Manila's fruit popsicle—although it would be a travesty to call it just that as they also have other flavors like ube, chocolate chip, cookies and cream and mais(!).
Established in 1999, Pan de Manila now operates over 100 branches nationwide and has expanded from selling pandesal to all kinds of pastries, bread and spreads to compliment the former. In 2017 though, they introduced a new line of products: popsicles.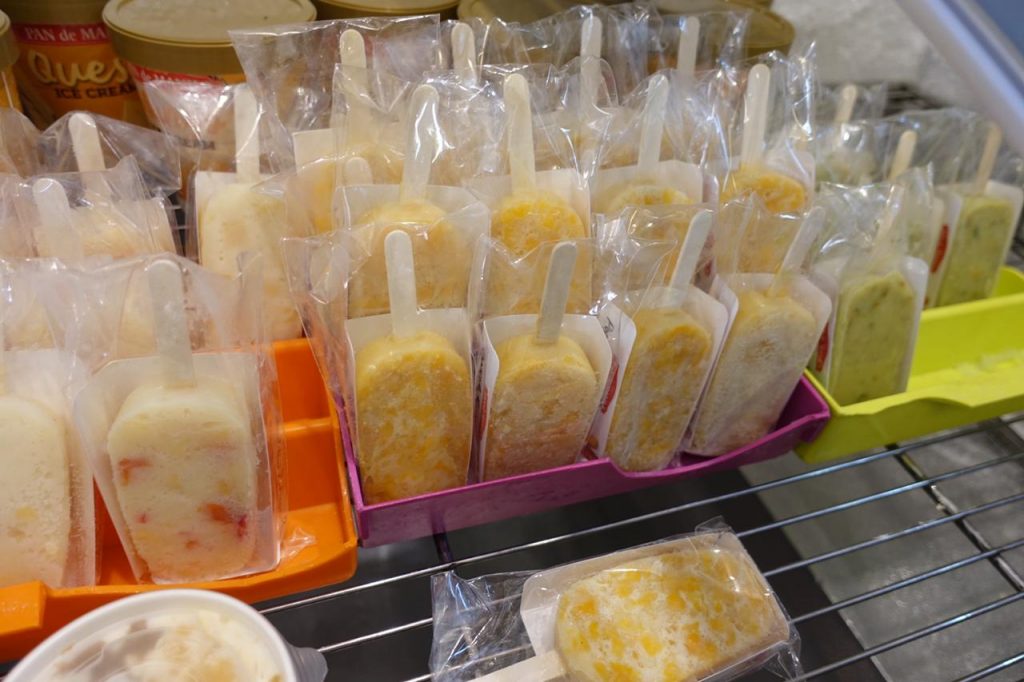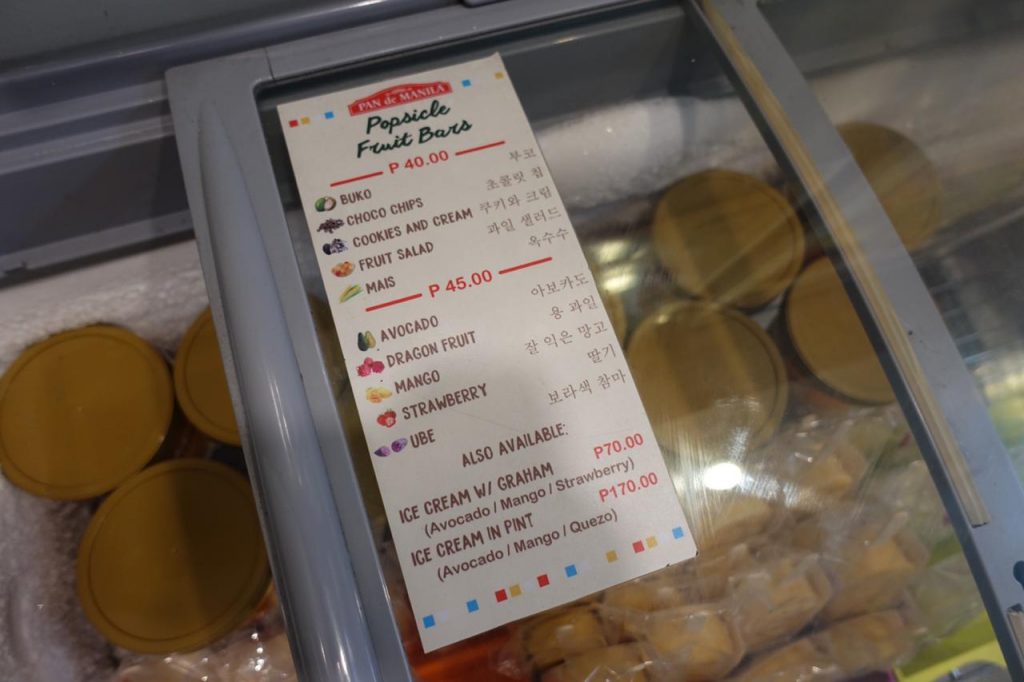 Reminiscent of those peddled by styrofoam-carrying vendors in the streets, theirs, however, boasts of using real fruit and no artificial flavor. For the price of P45, one can already get a taste of their now-famous popsicles that even the fabled Instagram food account @masarapba recommends. [READ: Meet the persona behind popular social media page Masarap ba?]
Even filmmaker Petersen Vargas swears by these popsicles, even saying "Pan de Manila popsicles is my advocacy!"
[READ:
5 books from Petersen Vargas' bookshelf
]
https://www.instagram.com/p/BvgTUBKlNod/
As of writing, Pan de Manila has flavors like mango (which Vargas say is the best especially this season), ube, strawberry, dragonfruit, buko, fruit salad, avocado, cookies and cream, chocolate chip and depending on availability, kiwi.
https://www.instagram.com/p/BvjYCV3F2dj/
Apart from popsicles, Pan de Manila has ice cream in pints with flavors like avocado, mango and queso. There are also sundae cups.
And the best part is, like most of their products these popsicles are available throughout the day as most of their branches are open 24-hours.
Photos courtesy of Pan de Manila
Get more stories like this by subscribing to our weekly newsletter here.
Read more:
At this Filipino-European restaurant, dinner starts with foie gras-flavored "dirty" ice cream
Filipino ice cream brand Carmen's Best opens first store in Singapore
Would you try whiskey-flavored vegan ice cream?
Writer: CHRISTIAN SAN JOSE