If you've ever thought it would be great if you could host a Mo' Cookie party, or get a party-sized serving of Manam's crispy sisig, don't worry. You're not the only one. The Moment Group co-founder Abba Napa shared that after friends, diners and even artists like U2 and Backstreet Boys asked them to cater to their events, they realized it might just be time to make it official.
"To be honest, I don't think we ever ambitioned to enter into the catering space when we started Moment," Napa said. But catering requests kept coming, to which they said yes to, to the point that, "at the end of last year, we looked back and we realized that we had been catering events on an average every other day the whole year of 2019," Napa said at the launch of Moment Catering earlier today, Mar. 5.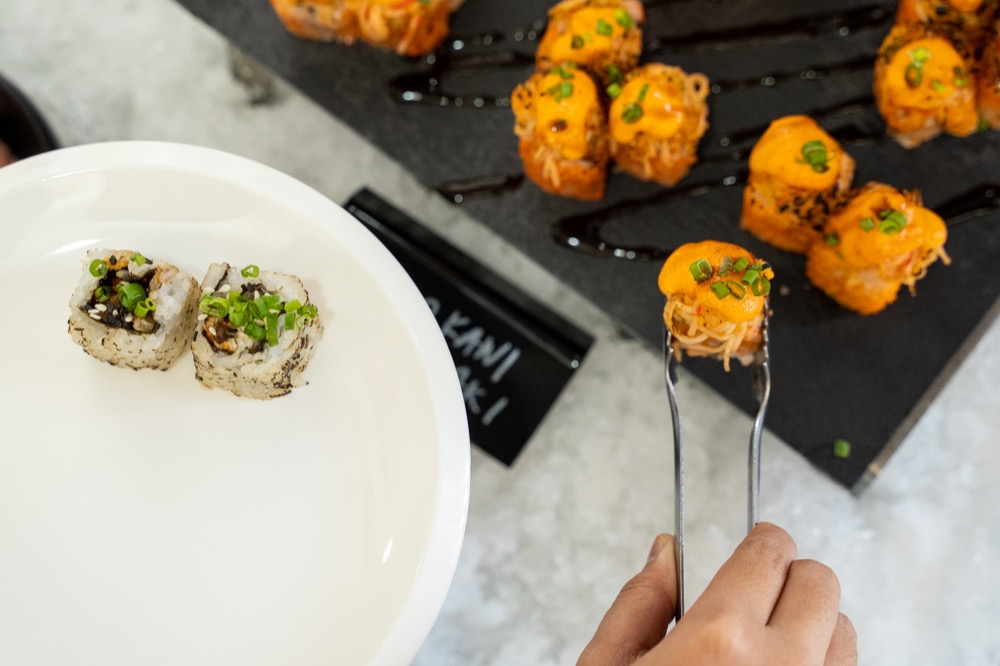 Moment Catering is, as the name suggests, The Moment Group's official foray into the catering business. Basically this means that for a minimum spend of P50,000++ you can have a mix of dishes from the different Moment Group concepts at your parties and events. (They don't have a required per head fee, according to their FAQs.) As with all catering services, they also provide the crew and table setups, and can help with sourcing for other event needs.
Aside from the already well-known Moment Group offerings, the catering service will also have live station options like porchetta and flat iron steak. Other Moment Group favorites are also converted into food bars, such as the sisig bar, salad bar and tempura bar, among others. Through their concept, Bank Bar, Moment Catering will also be able to provide a selection of wines, cocktails, and spirits.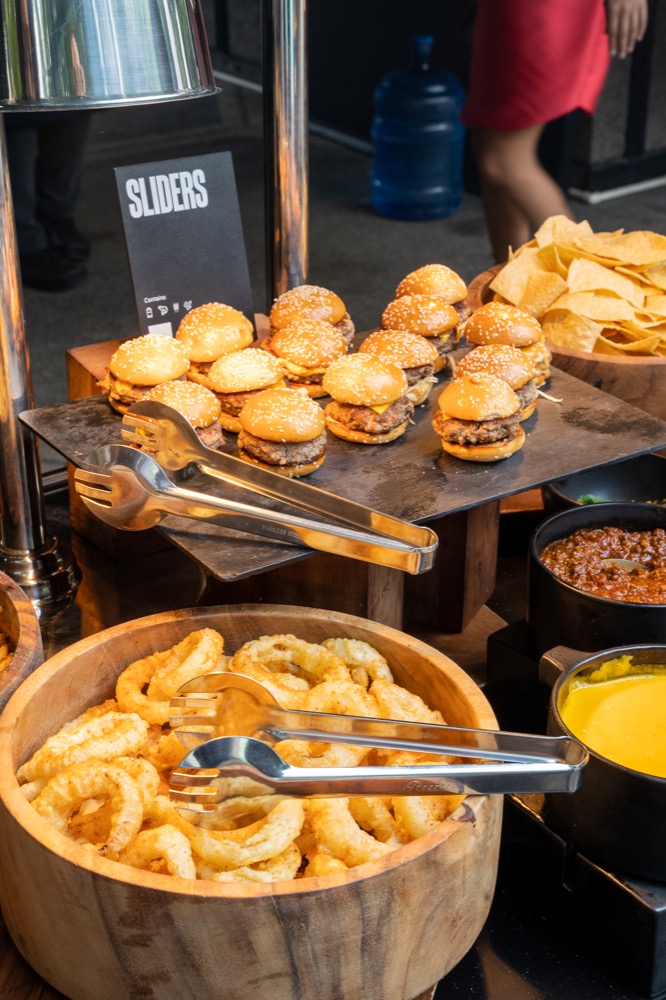 There are also a variety of options in how food is to be served. Moment Catering currently has buffet, plated sit-down, family style and cocktail style options, which can cover different types of events and moods. 
Napa also shared that they will be offering Mongolian feast as part of the catering later on in the year.
For inquiries, email [email protected] or call 8869-92084 or 0919-0845479.
Header and latest stories images courtesy of The Moment Group. Additional photography by Samantha Ong
Get more stories like this by subscribing to our weekly newsletter here.
Read more:
Mess Hall menu upgrade: The Moment Group's cult fave dishes to be added on Sept. 9
Ooma expands their menu to include cheesy curry, tako maki rolls, and more