This is how American barbecue is made at Mighty Quinn's
The meats here are cooked for 18 to 22 hours
info
Mighty Quinn's

American

10 a.m. to 10 p.m.

7211733

₱

1,350 pesos for two people
Sometime in 2011, New Yorker gourmet chef Hugh Mangum set up a spot in Smorgasburg, an outdoor Saturday food market in Brooklyn. With a meager $600 capital and only a few classic cuts of meat in tow, he relied on his knowledge of slow-smoking, and in about 90 minutes, all of his meats were sold out. By luck, the Wall Street Journal was coincidentally working on a story on market's concessionaires. When its issue came out the following Monday, Mangum found the cover photo to be of himself cutting meat. "It was instantaneous. It caught like wildfire, and things just launched into greatness," he recalls.
Growing up with a backyard pit, Mangum considers himself a weekend warrior, thanks largely to his father, a native of Texas. Barbecue to him is the undisputed national dish of the U.S. He specializes in the slow-smoking process where protein is cooked using indirect heat, at a low temperature, and over a long period of time. The wood used is equally as important as the ingredients for the flavor it adds.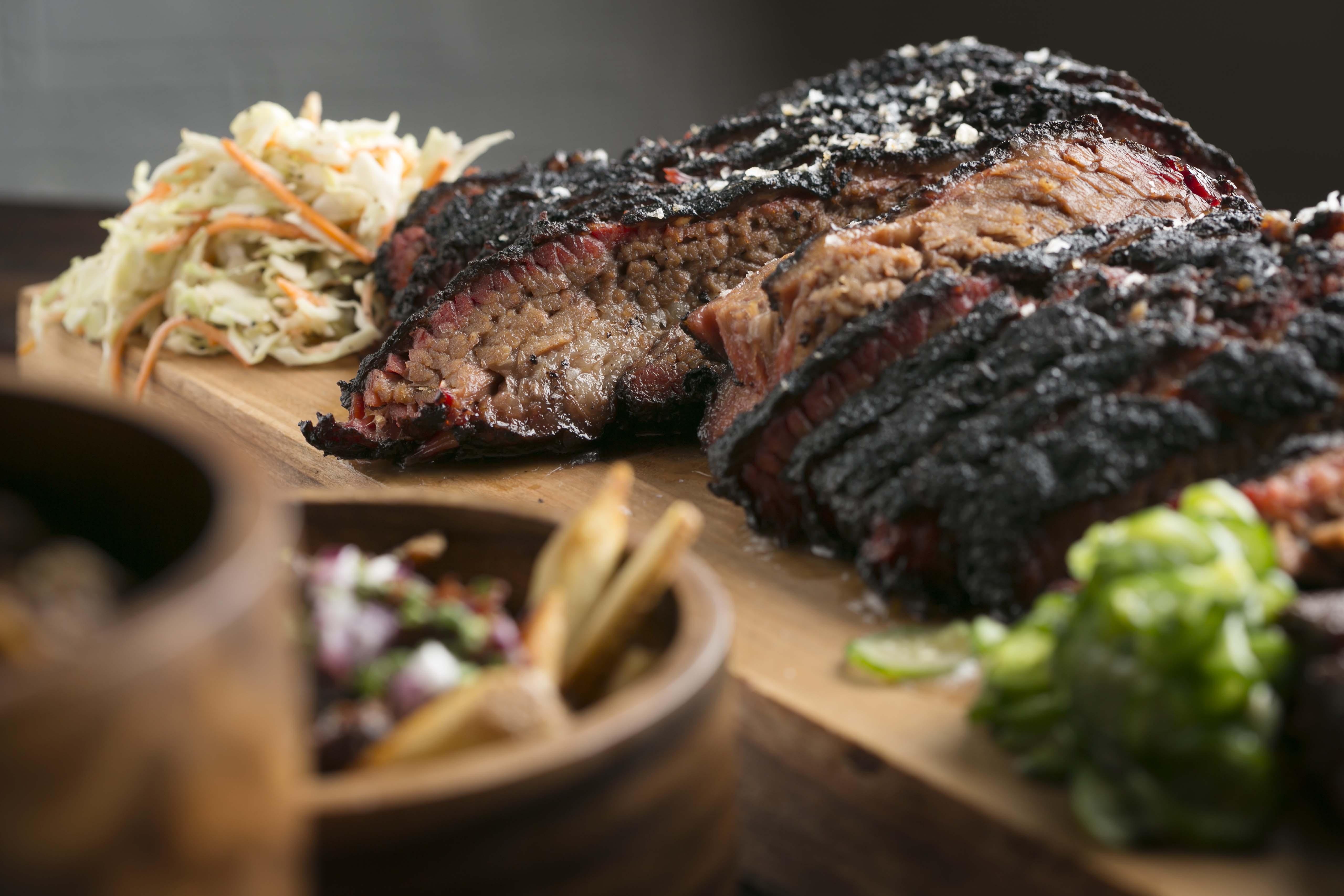 Since his WSJ debut, it didn't take long for a restaurateur to get in touch with Mangum. Soon after, Mighty Quinn's in the East Village opened. Three months after launching, the New York Times featured the smokehouse and rated it 2.5 stars—a good review for a then budding restaurant. "As I was reading it, I was reading my dream truly coming true. It was a monumental, herculean moment—the greatest professional achievement of my life," Mangum says.
Now, with over five locations across New York, one in New Jersey, another in Taipei, and one in Manila, Mighty Quinn's intends to make barbecue accessible in a way it hasn't been before. Its menu consists of pasteurized meat that can be served either in a platter or by the pound. The Brisket, slow-smoked for 18 to 22 hours, is essentially what the smokehouse was built on, the beef charred on the outside yet still flavorful and succulent. "It is an iconic meat that is difficult to cook. More people mess it up than do it well," Mangum says.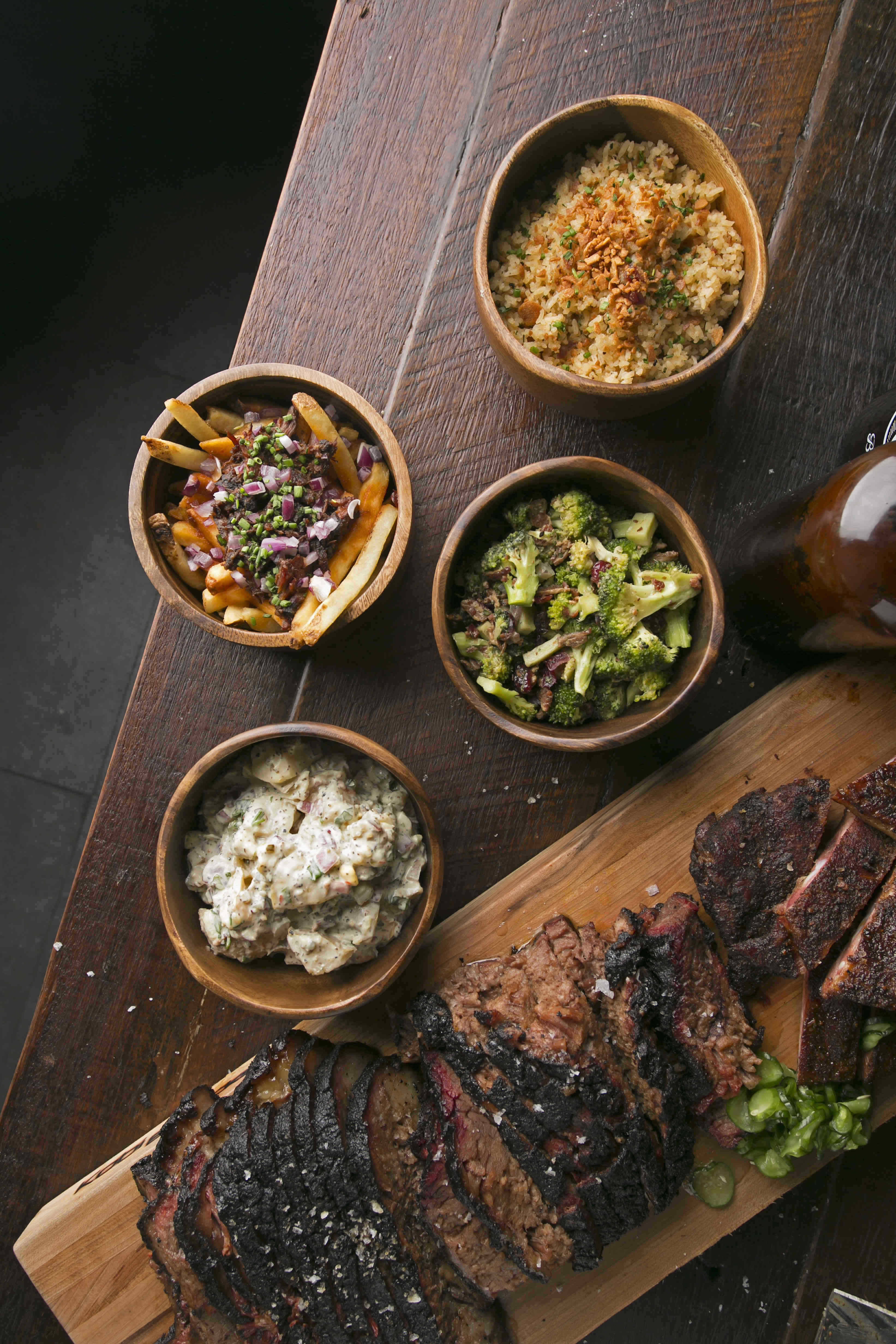 The Burnt Ends, meanwhile, is the toasted edge of the brisket but cooked using more sauce, resulting in meat that is crispy and more pungent. Another household favorite is the Spare Ribs, which Mangum encourages to be eaten with bare hands, the meat not falling off the bone but remaining chewy and tender. All the variants of meat can be paired with a generous serving of the staple sides: burnt ends baked beans, potato salad, sweet potato casserole, and slaw. Knowing that Filipinos are fond of rice, they specially included the Cajun and Creole dish or dirty rice (closely similar to fried rice with the addition of meat, spices, and vegetables) on the menu.
Mighty Quinn's only has one kind of barbecue sauce, which tastes both sweet and tangy. "We stand behind that one sauce that uses my father's recipe, but we don't want to drench things in sauce. The meat is the star and the sauce is simply a component," Mangum explains.
Mighty Quinn's hopes to reintroduce barbecue to local diners much in the same way that some foreign food concepts were, such as katsu and ramen: by highlighting the comfort it brings and to dispel any sense of unfamiliarity. When asked how he thinks slow-smoked barbecue will fare in the Philippines, Mangum knocks on the same wood they use for slow-smoking, mounted aesthetically by the restaurant's entrance. "Let's say I hope, now that I'm knocking on wood, that we'll crush it. The market will tell us, but that's what I pray for."
This article was originally published in Northern Living, January 2017.
TAGS: barbecue Hugh Mangum Mighty Quinns New York nolisoliph slow-smoked
WHY GO?
Mighty Quinn's slow-smoked barbecue has been recognized globally. They only use pasteurized meat and stand by its one signature sauce.
MENU