Wiji Lacsamana uses tattoo ink without animal fat
"If they're not inclined [to vegetarianism], that doesn't necessarily make them bad people," she says
Feb 7, 2017
What was just a regular night some years ago turned out to be life-changing for Wiji Lacsamana: Somewhere in the haze of inebriated laughter among good friends, she found her fervor for tattooing. "I was at a friend's birthday party, and he invited all of us to go to an old tattoo shop down the street. He wanted us to tattoo him on his birthday," she recalls. "That night, drunkenly, I tattooed him."
She couldn't shake off what sounds as a typical story of drunken adventure; the following morning, the experience lingered in her mind. "I fell in love with tattooing right off," she says, and soon after, she sought apprenticeship under a friend who had done her first tattoo.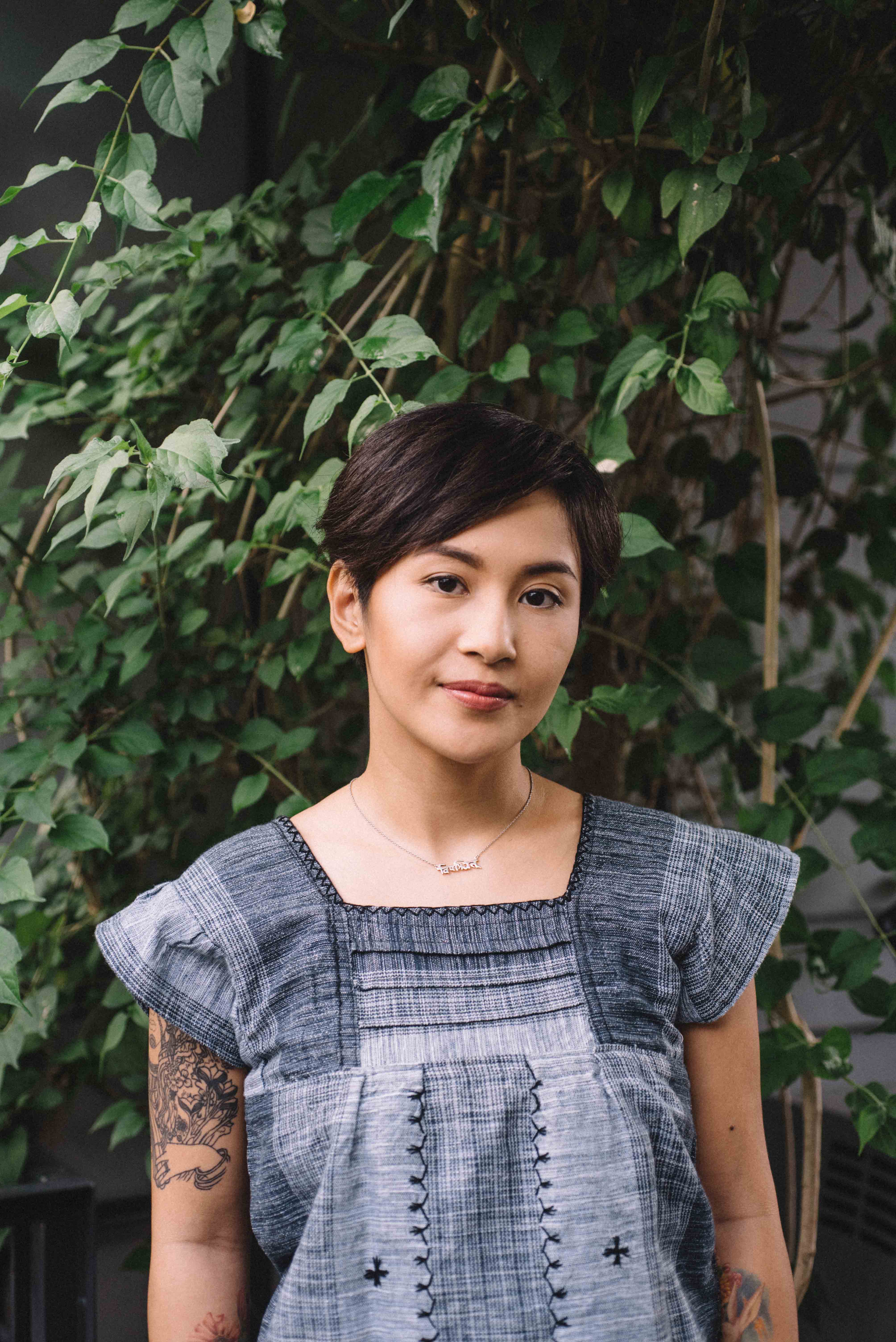 In the past eight years of working as a tattoo artist, Lacsamana got to differentiate it from painting, another art form close to her heart. "With tattooing, your canvas is moving and breathing, and the skin is elastic like rubber. You can draw a straight line on paper, but it's the hardest thing to draw on skin," she describes. "Second, you have to master the depth of your needles and the blending of colors. It's different for every part of the body; you have to arrange your needles a different way."
Spending her formative years by the beaches of La Union, Lacsamana has always been inspired by nature. This is reflected on her tattoo designs, which are often vibrant with soft, watercolor hues and are hardly ever centered on cityscapes. Clients come to her for happy tattoos, she says.
"You can draw a straight line on paper, but it's the hardest thing to draw on skin."Wiji Lacsamana
In the same year she fell captive to tattooing, Lacsamana also started on the vegetarian path. A video from PETA turned her off from the food chain she used to succumb to. "That was the year I felt that maybe I was prepared for this. At first, I told myself to try becoming a vegetarian for just a week, but when that passed, I still felt pretty good so I continued," she says.
Lacsamana does not only practice the vegetarian lifestyle through her food choices alone; as a tattoo artist, she also uses vegan ink, which has the same kind of pigments as ordinary ones sans the animal fat that binds them together. She also sells all-natural and homemade candles, makeup products, and perfumes on radioactivemushrooms.com. These "cruelty-free items" are made from soy wax and essential oils infused with flowers.
The Lacsamana household is also humane, both a refuge for rescue animals and an incubating space for flourishing art. Despite being the sole vegetarian in the family, she says there is still harmony at home. "It's not hard; the worst way to convince people to be vegetarian is to blabber to them about it. I respect other people's path. If they're not inclined [to vegetarianism], that doesn't necessarily make them bad people. Like my husband: I love him so much but he is such a meat-eater," Lacsamana says with a chuckle.
She pushes her advocacy further by working with Save Philippine Seas, an independent movement that aims to protect the country's marine wildlife. She voluntarily renders her service in the best medium she can by providing branding collaterals. These days, apart from feeling lighter, courtesy of her meat-free diet, Lacsamana gets more elated than nervous every time she starts working on a tattoo. She sees it as a privilege. "How does one pick someone else to put something on them [permanently]? I'm obviously not the best tattoo artist there is, but I establish a relationship with my customers and I take care of that."
This story was originally published in Southern Living, January 2017.
TAGS: tattoo tattooer Vegan vegetarian Wiji Lacsamana