The reality of this enhanced community quarantine is that while most of us can comfortably stay at home (and insist others do so too), some people will still have to work to maintain vital functions. These workers brave the crisis to ensure food is constantly being produced, that there is energy to power our houses, that there is order outside, that there is medicine to assuage ailments besides COVID-19, that we at home receive accurate information, that our finances are safe and overall, make sure society doesn't fall to pieces.
[READ:
Your perseverance as hope: A thank you to the frontliners in the fight against COVID-19
]
Here's a working list of these unsung service people who are deserving of our respect and gratitude, too.
Bank staff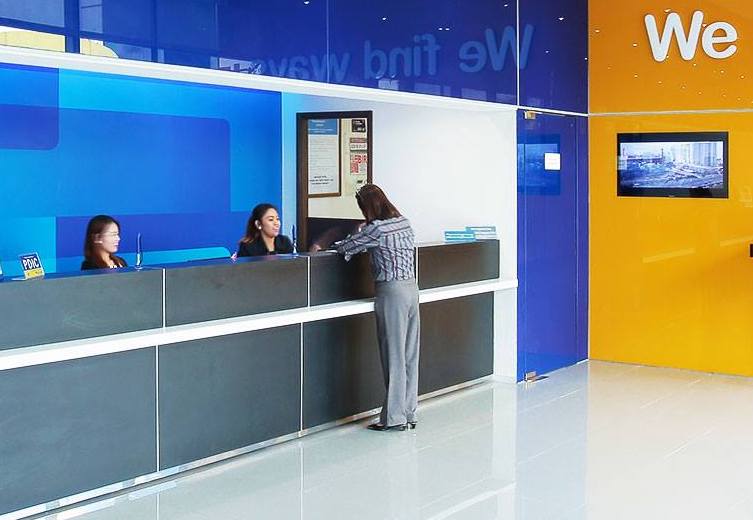 One of the sectors exempt from checkpoints due to enhanced community quarantine is the banking industry, specifically those working 9-to-5 jobs in banks to assist in our financial needs. They too face risks in continuing operations as banks are high-volume establishments. This is why some institutions are advising against going to the bank amid quarantine for non-urgent transactions such as passbook updating, opening an account or applying for a credit card.
Instead, they are suggesting that the public take advantage of banking services that can be availed online such as fund transfers.
Emergency hotline personnel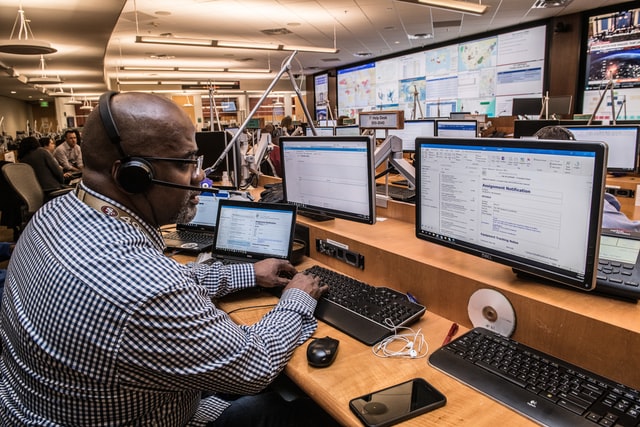 To accommodate all phone queries, emergency calls and need for responders, these people stay on the line despite the risk of COVID-19. We can make their job easier by limiting calls to important ones, being patient when their line is on hold and something as simple as saying "thank you" after every call.
Farmers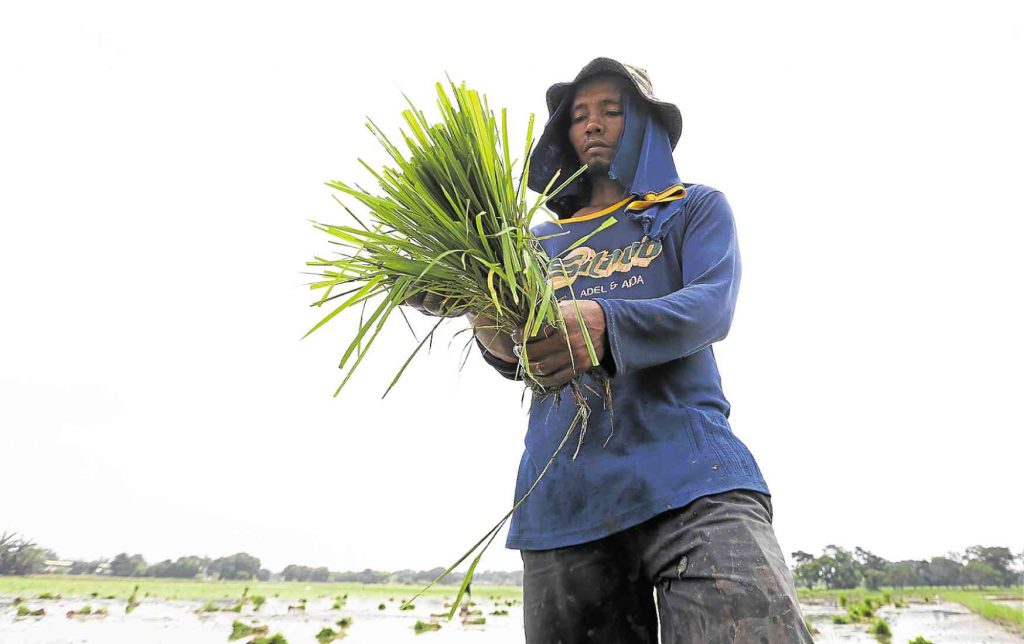 Another overlooked group of hard-workers in this crisis are farmers who continue to produce and harvest goods for our consumption. We've written so many articles about them and their crops affected by the lockdown. Some lawmakers are ensuring that they will be given benefits to make up for losses due to the crisis.
[READ: Tons of fresh produce at risk of being wasted due to lack of transport amid COVID-19 quarantine]
To help them, some NGOs have organized pickup and delivery drives to make vegetables and other produce accessible without having to go out.
[READ: 12 online groceries that deliver fresh fruits and vegetables]
Garbage collector
Sanitation is one immediate concern amid the fight against COVID-19, which is why waste management people are hard at work, making sure our garbage are taken care of. Much like medical frontliners, since they come in contact with potentially harmful waste, they, too, need personal protective gear. We can ensure their safety by donating masks, gloves and sanitary products such as soaps and alcohol to them.
Grocery attendants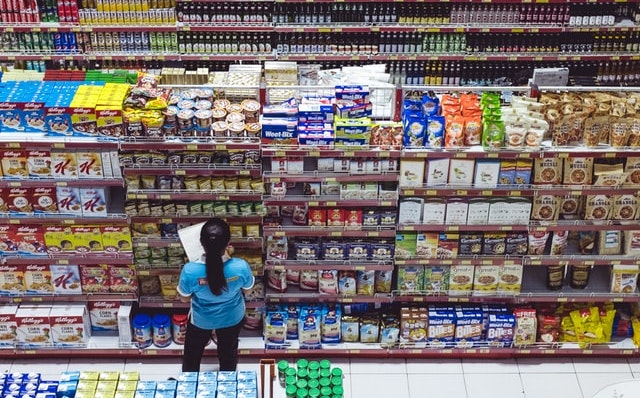 As we rush to get supplies to last us through this quarantine, grocery store attendants are required to man this vital establishment. They are the baggers, cashiers, managers, butchers and inventory staff who continue to do their work to ensure that our basic food needs are available.
Do them a favor by limiting your grocery runs to a minimum—that means stocking up smartly, effectively reducing the number of people in stores, in turn resulting in less crowded and easier service.
[READ: After grocery shopping, follow these steps to prevent the virus from entering your household]
Logistics people
This includes cargo personnel, delivery people (food and parcel), mail people, etc. who are still roving the streets to deliver necessary goods like food and medical supplies, to transport essential medical workers to designated areas.
[READ: Support local restaurants but practice contactless delivery]
We can be of help to them by practicing contactless delivery, tipping well and avoiding food delivery when cooking at home is possible. You can also tip them with sanitation kits that have alcohol, soap and masks among others.
Market vendors
Just as essential as grocery staff are market vendors who continue to sell food staples. They too are in grave risk as markets are mostly crowded areas. 
By following market social distancing policies and bringing the exact amount, we can help curb transmission through these transactions.
Media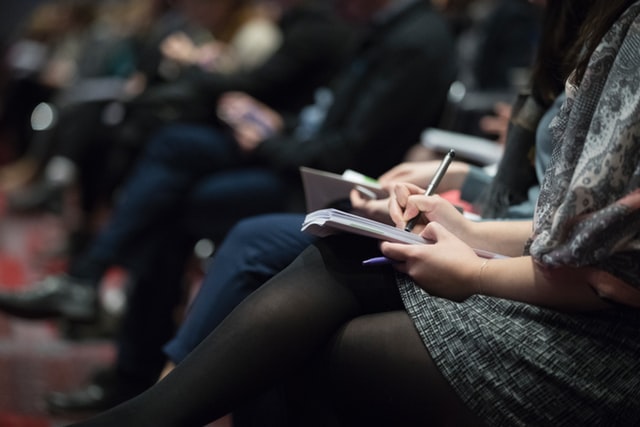 Though often despised by the government and its supporters, the media are an essential force during any crisis. They are the primary link to hold people in power accountable and they provide information by being as close to the scene as possible. 
Recently, the Malacañang barred reporters from accessing the press rooms, limiting access only to government media.
We can help inform people in our small ways by remaining vigilant and sharing only verified news stories and information. Because in the absence of truly independent media, there will arise a need for citizen journalism.
[READ: OPINION: The ABS-CBN shutdown is a call for citizen journalism]
Pharmacists
Though these medical practitioners may be away from ground zero (aka hospitals), they help ease the discomfort of those with minor ailments. Just like with grocery staff, we can help keep them safe by limiting our trips to the pharmacy and being honest when seeking medical advice or medical prescriptions. That's on top of practicing distancing, wearing a mask or staying indoors if you have any COVID-19 symptoms and washing our hands before and after each trip outside.
Policemen and other peace and order-maintaining personnel
Apart from uniformed men, in the barangay levels, tanods are tasked to ensure that peace and order is maintained amid the implementation of community quarantine. Their workload can be significantly lighter if we abide by local ordinances while also staying vigilant for possible human rights violations.
Security guards
Despite the lack of foot traffic, many establishments still employ roaming guards to survey and protect against bad elements. In places where essential movements are still in-effect such as groceries and banks, they are the primary line of defense wielding thermal scanners.
Avoid going outside if you are experiencing symptoms to help make their jobs easier, say "thank you" when they open doors for you and abide by social distancing rules.
Get more stories like this by subscribing to our weekly newsletter here.
Read more:
The private sector is mobilizing to fund medical frontliners. Where are gov't funds for healthcare?
Support frontliners and underserved communities from home through this website
Your perseverance as hope: A thank you to the frontliners in the fight against COVID-19
Writer: CHRISTIAN SAN JOSE
ART LEVENSPEIL SANGALANG