Write to leaders, eat more greens, turn off the AC: What to do this Earth Day and beyond
Environment advocates weigh in on little things we could do (even in quarantine!) to help in the fight for the environment—Earth Day or not
Apr 22, 2020
50 years ago, Americans—at first, mostly college students then eventually almost everyone from all walks of life—took to the street for the first Earth Day to protest the deteriorating state of air, water and land due to industrialization.
Today, every year over a billion people are mobilized over 190+ countries to join in the fight for environmental protection and awareness and ultimately, for change. After all, the first Earth Day was successful particularly because it led to the enactment of many environmental laws that have impacted change since.
This year, however, due to COVID-19 and worldwide lockdowns, we may not be able to take to the streets. But that doesn't mean we can't do anything to further this cause while in quarantine.
This Earth Day 2020, we've asked environmental advocates to share a few tips on how everyone care for and protect the environmental even in the smallest of acts while remaining safe at home.
"This crisis has given us invaluable time to think about what truly matters in our lives, things we cannot live without and those perhaps we can do away with. For me, it has allowed me the opportunity to reevaluate my consumptive habits not just while in quarantine but those I want to take with me when this is all over. What are things we truly need to live a meaningful and fulfilled life?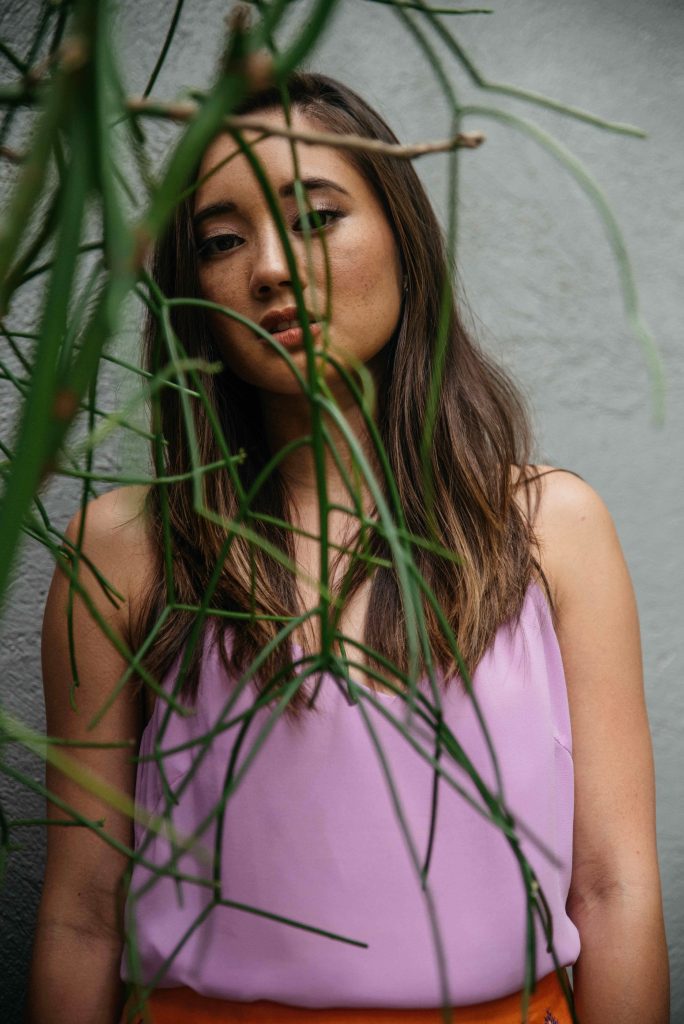 We have also seen how supporting local producers and localized economies are crucial in keeping our communities intact and strengthening social cohesion. These are lessons and values that we must remember for the well-being of our planet not just on Earth Day but every day."
—Manna Vargas, climate advocate at the Oscar M. Lopez Center
[READ: How to save the environment, according to Marianna Vargas]
"Go on iNaturalist.org, download the app and learn more about the life in your backyard! If you have extra backyard space or even just some pots, plan for and plant native Philippine species or veggies from your leftovers. You don't need to have a farm or a large plot of land to participate in restoration. These are also great ways to rekindle your connection with nature while having fun and getting creative.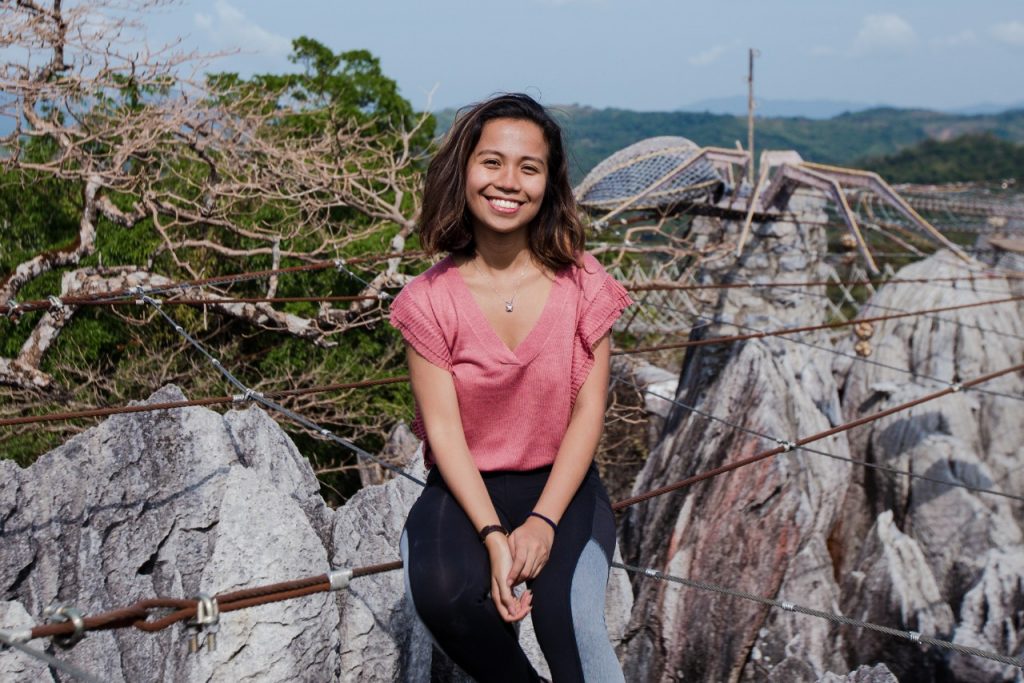 [READ: Masungi Georeserve proves conservation and land development can jibe]
You can also join in the Earth Optimism Webinar series of the Smithsonian Museum. It runs from Apr. 22-26 and you get to hear from world-class experts in conservation and the sciences (Just mind the time gap. DC is 12 hours behind).
Of course, this is also the best time to reflect and push for the new normal that we want for our Earth—one that observes planetary health and boundaries and puts priority in the quality of life for all. Share the open letter at carefornatureph.org and write letters to your leaders.
These are three things that will hopefully engage the heart, widen the mind and push for action."
—Ann Dumaliang, conservationist and geotourism advocate at Masungi Georeserve
"There's so much we can do while in quarantine, and in fact, this opportunity gives us a moment to slow down, take stock of what is truly valuable, and think about why we were living in such a hurried and highly consumptive lifestyle in the first place.
You can take the time to cook a healthy, veggie meal, segregate your trash, make your own zero-waste toothpaste, sprays and balms, plant something, write a letter to a leader, get an online environmental education, join a watch party or listening party (check out the #MUNIonThis podcast!) and participate in different virtual events by environmentalists, educators, artists and activists happening on Earth Day (and beyond)!
All these are ways we can live more mindfully and sustainably and are great practices to continue in quarantine or not."
—Jen Horn, founder of Muni PH
[READ: Give greener living a go with The Nolisoli Sustainability Guide]
"Now may be one of the best times to reflect on human impact on the environment. While we are all staying at home and our activities significantly limited, nature is given a chance to heal. But quarantine during summertime can also mean more time online and using an airconditioning unit at home and hoarding comfort food to keep us busy. These still use up a lot of energy and can produce a lot of greenhouse gas. Let's not forget to take time to appreciate nature in our own little community. Minimize using appliances and AC so much by making use of natural wind and sunlight. Get to know your backyard plants, birds, insects, and other critters at a personal level and develop connection with nature. Let's also support local farmers, bakers and fishers who have been impacted by the limited movement of their produce. If you are living near natural areas, be on alert of anybody using this time to illegally exploit natural resources."
—Mark dela Paz, marine mammal researcher at the Center for Research and Engagement, University of St. La Salle
[READ: 10 ways you can stay cool at home without cranking up the AC]
"If you're in the right headspace, you can take this opportunity to learn more about an environmental topic that interests you. On Save PH Seas, we released a list of our favorite resources, from documentaries to beauty podcasts! Right now I've been reading a lot on circular economy.
Tip 2 is to write a letter! I've always been an advocate of writing letters to engage others—a government official, a school administrator, a boss. People complain a lot but don't always take the action needed to catalyze the change. Writing a letter is one way to do that.
My friend Bianca Gonzalez just posted a video where she asked me to give tips on how we can write letters. We also have template letters up on savephilippineseas.org to help people get started."
—Anna Oposa, founder of Save Philippine Seas
[READ: You have a voice in a global environmental pact in 2020]
"During this challenging time, we have a unique opportunity to reflect as we stay at home. It is our chance to cultivate a new normal for our lives and for the planet. Start with making conscious decisions about what you eat and what you wear. Make taking care of the planet a part of your lifestyle and if we act collectively we can move the needle to safeguard our planet. Add your voice for the planet at voicefortheplanet.org and join the 350,000 people around the world who are acting now."
—Carlo Delantar, country director of Waves for Water
"This year's Earth Day theme is collective action and I believe we all can still act collectively while staying at home.
To celebrate Earth Day this year, my husband and I are committing to start our own vegetable garden on our balcony. Like many who live in Metro Manila, we live in a tiny apartment, and one of the things we've paid more attention to during this ECQ is the kind and amount of fresh ingredients we use (need) in the kitchen to prepare our meals, and how some of the most common ones (i.e. wansoy, fresh lettuce or kale) have become more difficult to come by.
[READ: How to build an urban garden using common household materials]
One way to celebrate Earth Day from within the confines of your own home today is to start a list of the ingredients (herbs, vegetables, fresh produce) you use in your kitchen, and do homework on the local producers, farmers that sell these in your neighborhood/vicinity.
If you're not into growing your own food, make an effort to support neighbors that do, instead. Reach out to local producers or even commit to purchasing from them in the future. ECQ is also a great time to start learning about climate change. Local and international organizations are giving free webinars all throughout the week, from all sorts of environmental topics. I'm going to be co-hosting a webinar on Environment vs Pandemic next Monday (details are on @danjuganisland Instagram or FB page) and it'd be great to have everyone around!"
—Nikki Lizares Grijalba, environmental scientist and conservationist, worldofearthchild.com
"Immerse yourself in stories of nature in your own home. Watch wildlife documentaries, read environmental articles, donate to environmental workers in the front lines, conserve water and energy that you use from your tap and your room.
Every drop counts, every learning on the environment makes you care a little more each and every day. Your action matters now more than ever as every day is Earth Day!
—Gab Mejia, World Wide Fund for Nature (WWF) – National Youth Council
"Now more than ever am I drawn to nature. During my morning run, I relish the sight of glittering water in the canal, I eagerly anticipate the robin that visits my window daily and my mood is instantly lifted when I draw the curtains and see the sunshine. It may not sound like much, but these are the things that come to me when I think about protecting and preserving the environment. Here are a few easy tips you can do to honor Earth Day and beyond.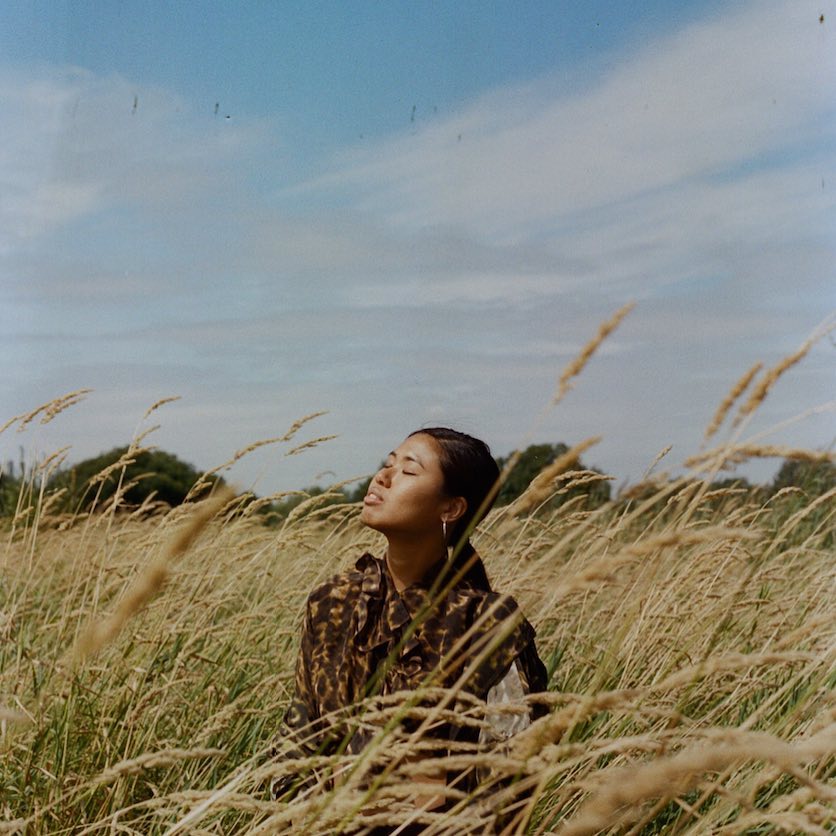 [READ: Are we doing sustainable fashion right?]
Be energy conscious. Did you know, Netflix's global energy consumption increased by 84% in 2019 to a total of 451,000 megawatt hours, which is enough to power 40,000 average US homes for a year? I'm not saying to forego the internet completely, dedicate an hour or two per day to energy free activities, such as reading, playing cards or having a nap.
Eat more vegetables. More than half of emissions come from animal products, dedicate a couple of days a week to eating green. Researchers at the University of Oxford found that cutting meat and dairy products from your diet could reduce an individual's carbon footprint from food by up to 73 percent.
—Isabelle Landicho-Redman, stylist and lifestyle editor, The Earth Issue
"As a team, we would have preferred to be in nature. But we realized we need to engage our community online, too. As we speak, there are a lot of webinars and online Earth Day activities available for those who interested and have access to internet."
—Dave Albao, executive director, Philippine Reef and Rainforest Conservation Foundation Inc.
"Simple actions like tree planting might seem small but it's a way for us to feel a connection to the earth. It keeps us hopeful. It is good to show to people that there is something that we can do so that we don't lose hope."
—Lee Ann Canals-Silayan, UP Mountaineers, lead for Eco Explorations
[READ: Grow your own food—if not from seeds then from scraps]
"We at Fund the Forest have been saving our fruit seeds. I have been saving mango seeds so eventually, when I can finally leave my home, I can travel to Zambales and donate them to the Yangil tribe who can plant them on their land. So if you can save your seeds and plant them in your garden that would be awesome but if you can't, donate them to our local farmers."
—Maita Jalandoni, co-founder of Fund the Forest PH
Get more stories like this by subscribing to our weekly newsletter here.
Read more:
Earth Day is going online: Here's how you can join in
Environment stories to inspire us this Earth Day
Twitter tells us what we can do beyond Earth Day
TAGS: Anna Oposa Carlo Delantar climate change Dave Albao Earth Day 2020 Eco Explorations energy consumption environment environment protection Fund the Forest PH isabelle landicho-redman Jen Horn Lee Ann Canals-Silayan Maita Jalandoni Manna Vargas Mark dela Paz Muni PH Nikki Lizares Grijalba Oscar M. Lopez Center Philippine Reef and Rainforest Conservation Foundation Inc. save philippine seas sustainability The Earth Issue tree-planting UP Mountaineers veganism vegetarianism Waves for Water webinars zero-waste