If you feel like you've exhausted all the virtual tours of international museums available online, it's time to visit our very own National Museum through this website—albeit only the Old Senate Session Hall, where National Artist Carlos V. Francisco's "Filipino Struggles through History" is currently on display.
[READ:
12 museums in Asia you can visit virtually anytime, anywhere
]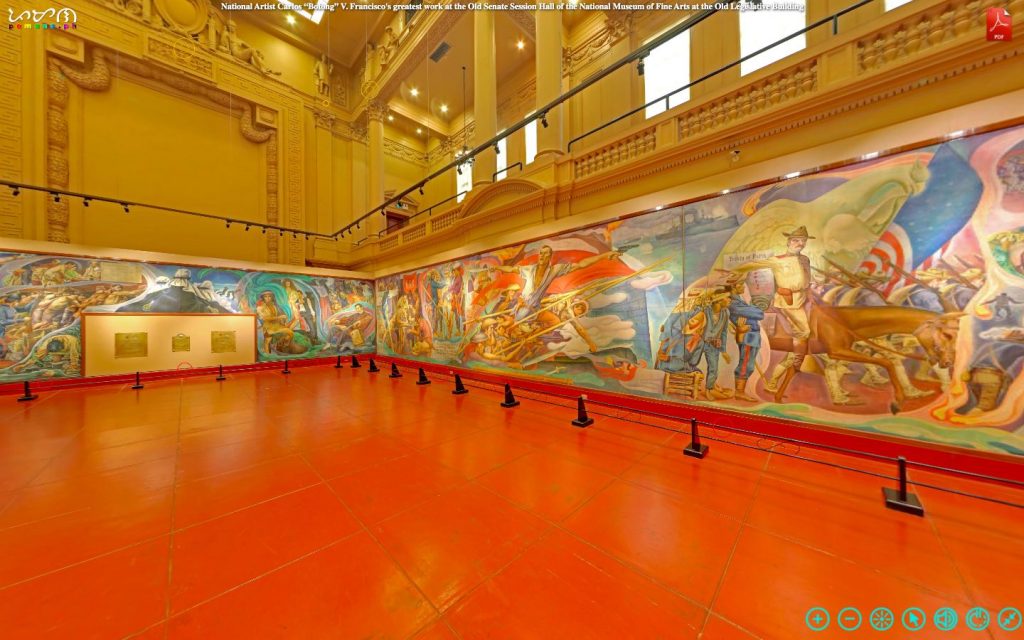 The National Museum has recently announced a project with photographer Fung Yu and digital heritage preservation project Pamana.ph (where the virtual tour is currently hosted) that digitized the National Museum of Fine Art' Old Senate Session Hall side for the viewing pleasure of everyone in quarantine.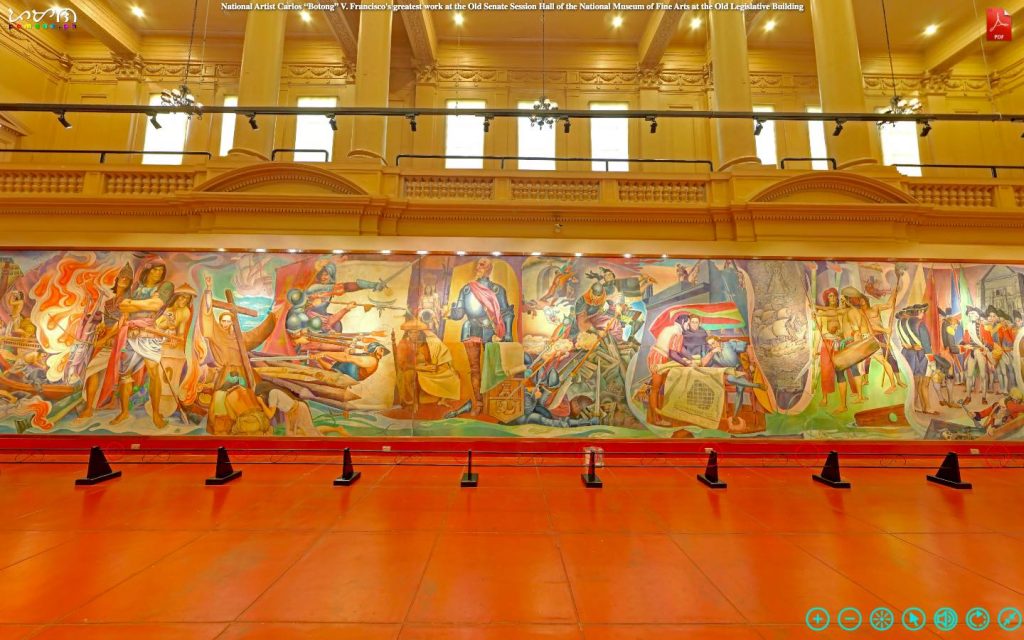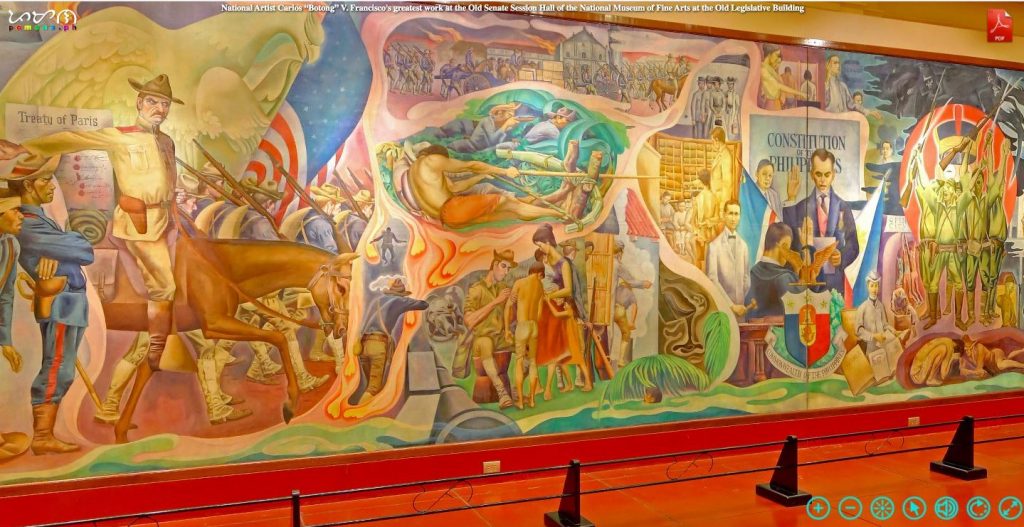 The 1968 "Botong" Francisco painting, a 10-panel oil on canvas creation on loan from the Manila City Council can be viewed up to the most minute details through ultra-sharp digital rendering (276-megapixel resolution to be exact).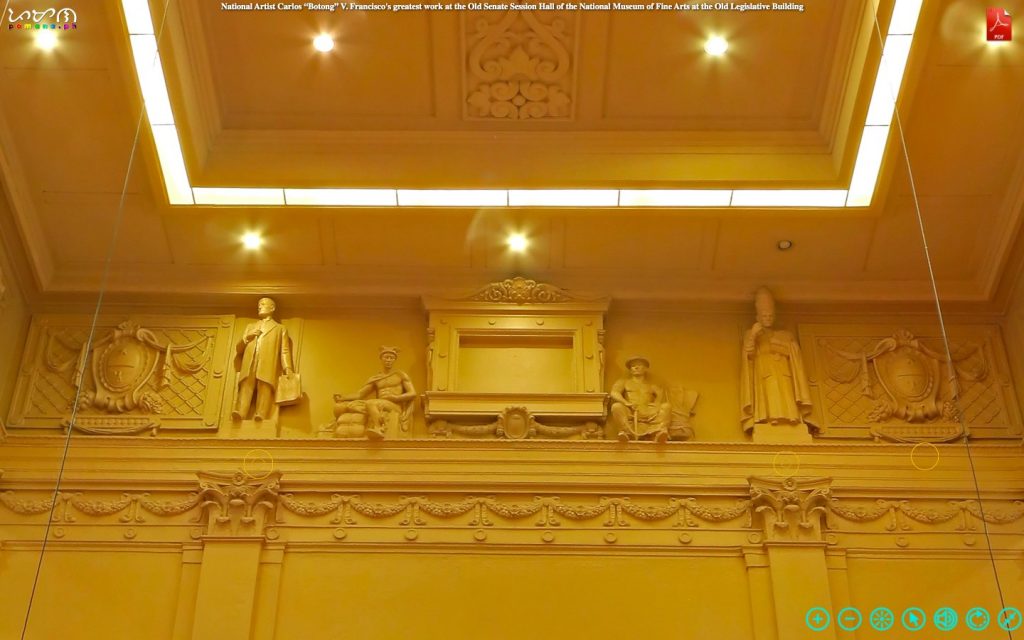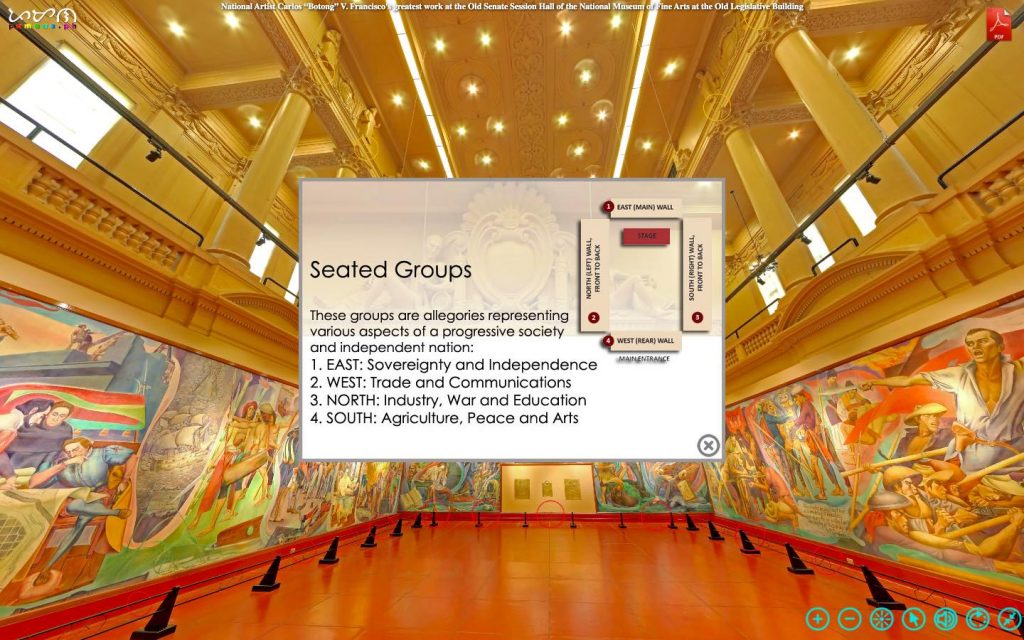 To access the highly zoomable video complete with thematic music, just visit pamana.ph.
Pamana is a digital preservation project that has so far documented and transformed churches, lighthouses, museums, shrines, ancestral houses, forts and other historical locations around the country into virtual environments accessible through their website.
"We envisioned this to be an educational [platform] as well so viewers, particularly students from far-flung provinces, can visit these sites virtually and learn of their historical and cultural significance," reads its About page on Facebook.
The project is more relevant than ever in a time where travel is restricted due to COVID-19. On Apr. 24, President Duterte has yet again extended the ongoing enhanced community quarantine in high-risk areas in an effort to contain the virus.
Header photo courtesy of Pamana.ph
Get more stories like this by subscribing to our weekly newsletter here.
Read more:
Visit tourist destinations with the help of these virtual reality apps
12 museums in Asia you can visit virtually anytime, anywhere
For #MuseumWeek2020, National Museum crowdsources art, culture stories amid the pandemic
Writer: CHRISTIAN SAN JOSE