Like a lot of people who came across Bon Appetit's Kimchi Udon, I felt a competitive urge to recreate the dish and post it on Instagram. Naturally. I was not alone.
I made my own version last November. 
https://www.instagram.com/p/BMv2Y8bBslx/?taken-by=bealedesma
Swapped chicken broth for a veggie soup base. 7Grains carries a soup paste made from reduced malunggay, turmeric, cloves, and basil. It's a good option if you're concerned about sodium. If it doesn't really matter to you, feel free to switch it up with a chicken bouillon cube. 
Then I threw in shimeji mushrooms for some heft. Mushrooms add a lot of umami, and have a meaty texture, so you don't feel like you're missing out on beef or pork. Makes a meal feel much more substantial.
Obviously, the biggest difference here is the noodle. Shirataki, a Japanese tuber known for its low carb content, is almost like a denser bihon. At least, that's what I tell most people when they ask me what it tastes like. You can find it at Healthy Options, 7Grains, or your local Japanese supermarket. 
I love this dish so much, I'm willing to adopt it and pretend it's my child.
Proof: This dish was part of my cooking class, when we launched this site. Check us out on IG @nolisoli.ph.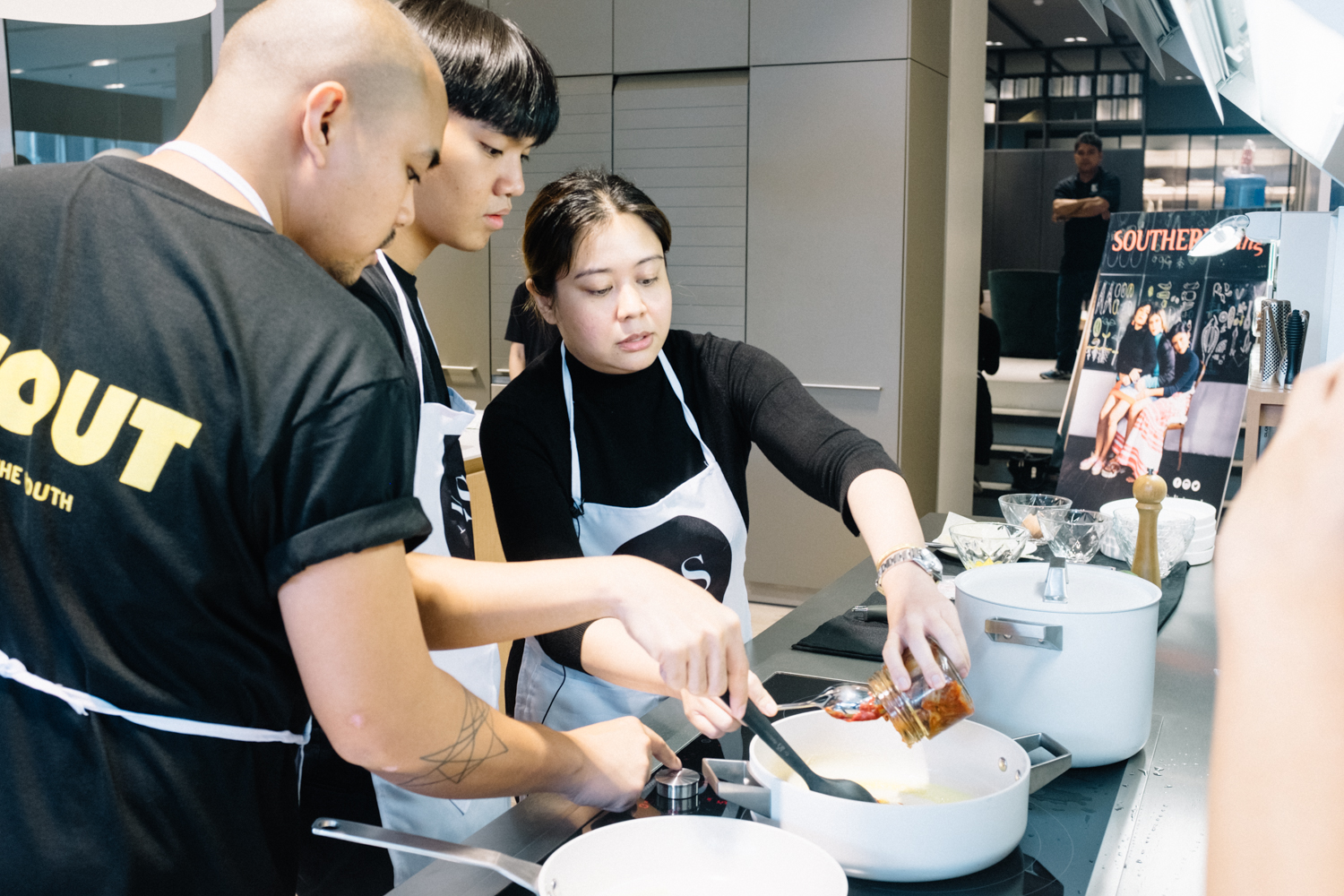 Kimchi and Shimeji Shirataki
INGREDIENTS 
5 tbsp. unsalted butter

1 pack of shimeji mushrooms

1 cup finely chopped kimchi, including the juice

2 tbsp. gochujang (Korean hot pepper paste)

1/2 cup vegetable broth 

1 lb. shirataki noodles (roughly 3-4 packs)

Salt and pepper to taste

Dash of sesame oil

4 large egg yolks, room temperature

Handful of finely chopped chives

1 tbsp. toasted sesame seeds
PROCEDURE
Sauté the kimchi and gojuchang in 3 tbsp. of butter, until slightly caramelised. Add the kimchi juice and broth. 

Throw in the shimeji mushrooms (but not in an angry way, like in a playful look-at-me-I'm-cooking way). Reduce sauce for 5 to 6 minutes. 

Prepare the shirataki. Rinse the noodles. Boil in water for about 4-5 minutes. Rinse again. Drain. Toast the noodles in a dry hot pan until excess water evaporates. This should take about a couple of minutes. 

Add noodles to sauce, and mix thoroughly. Finish with the remaining butter and a dash of sesame oil. 

Top each serving with an egg yolk, chives and toasted sesame seeds. 

Serve piping hot.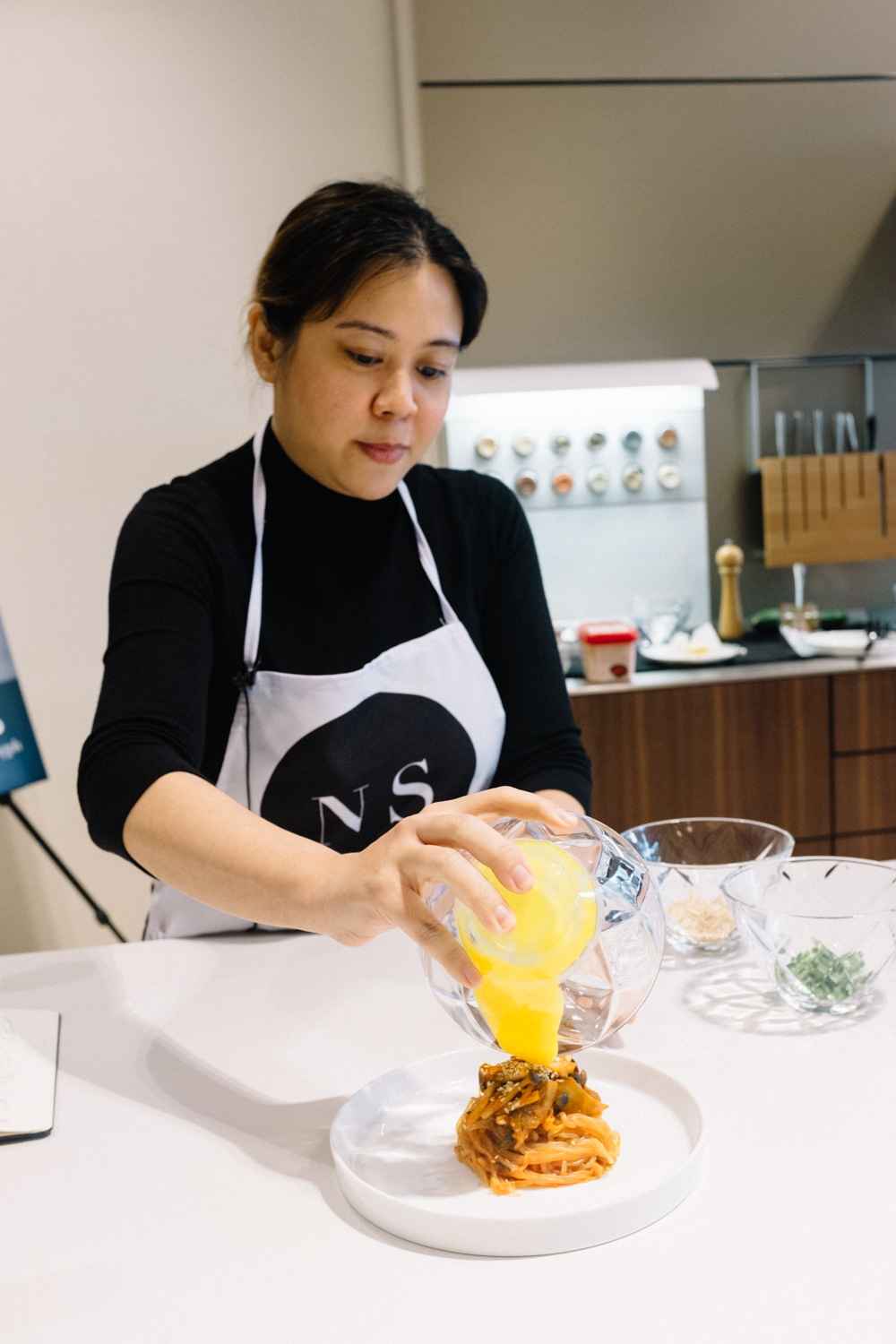 Best enjoyed in front of a TV, while binge-watching The Young Pope. (Friends not necessary.)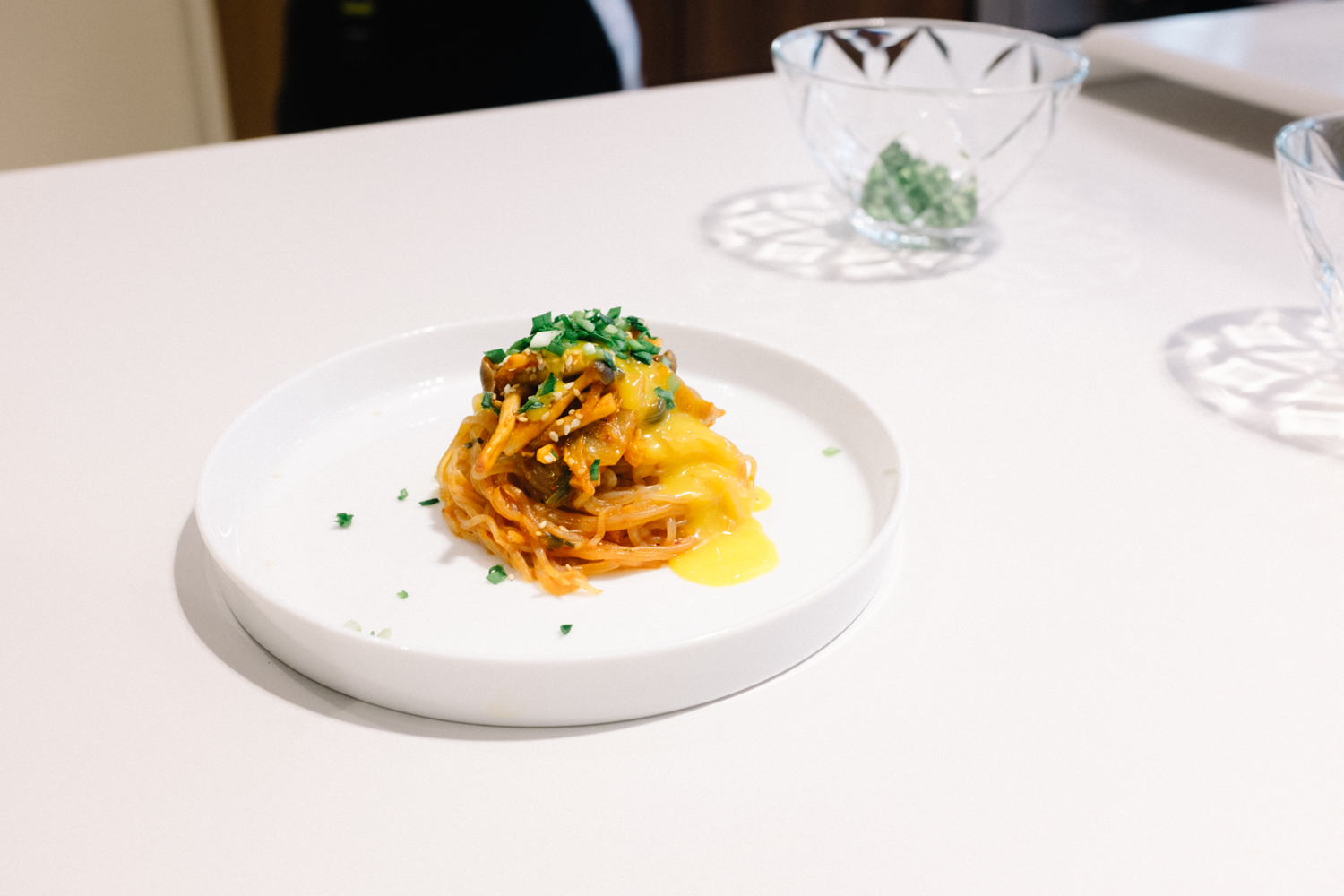 Non sequitur, but how cute are the Nolisoli aprons?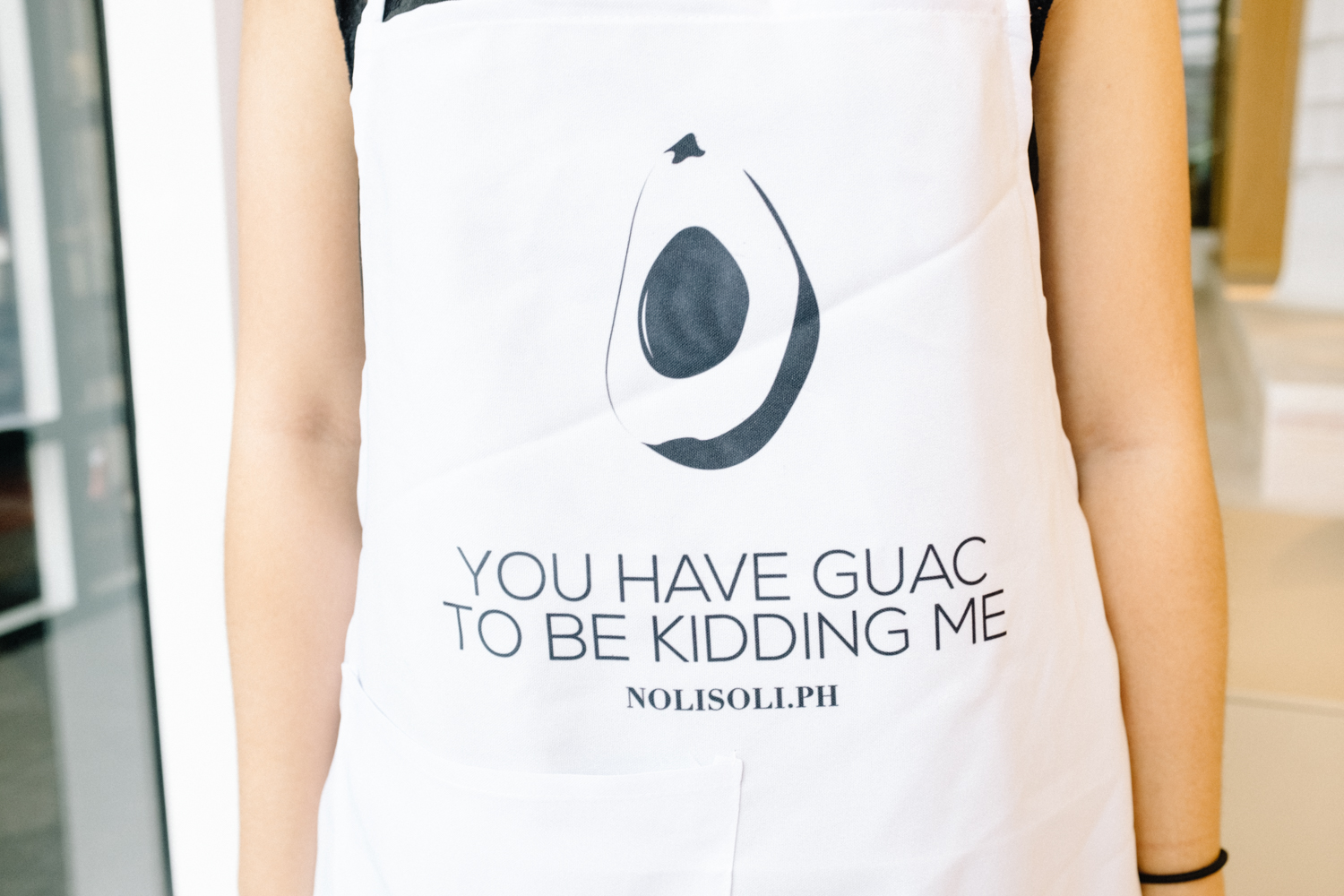 You can also watch the cooking class from the launch here: