More than being a source of entertainment or Instagram-worthy photos, museums should be valued as they present education in the most fascinating forms, convey our ancestors' stories and remind us of how far we've come as a civilization.
If it were a normal day like last year, we would've already shown you the way towards the most fascinating and accessible ones you could visit. But since that's not the case, we'll point you to ones you can access from the comfort and safety of your home. Take a virtual tour of nine of our local museums as we wish you a Happy International Museum Day!
National Museum of Fine Arts – Manila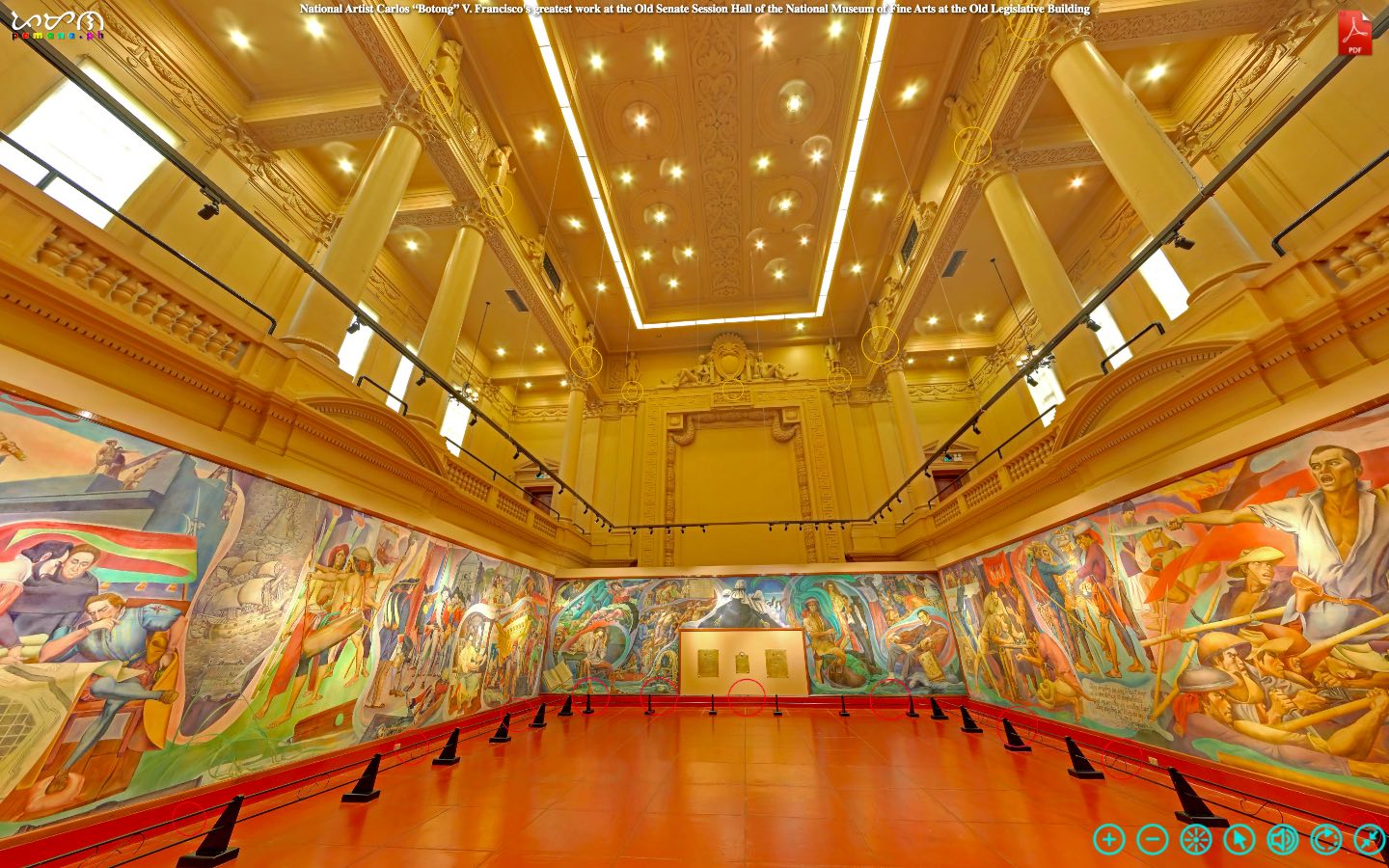 A virtual tour of the National Art Gallery and the Museum of the Filipino People is now available. The museum complex has also recently collaborated with photographer Fung Yu and digital heritage preservation project Pamana.ph to bring a 360° view, ultra-sharp digital rendering of National Artist Carlos V. Francisco's "Filipino Struggles through History." The massive 10-panel painting is located at the Old Senate Session Hall of the National Museum of Fine Arts and can be viewed digitally here.
Ayala Museum – Makati
https://www.instagram.com/p/CAP4prPBOc-/
Even though the Ayala Museum has been temporarily closed for renovation since 2019, it has nonetheless maintained its online presence by constantly uploading valuable resources on art and heritage like "The Art of Malong" on their website. Their official YouTube channel also showcases the museum's collection through exclusive videos and curated content.
For #NationalMuseumWeek2020 in quarantine, Ayala Museum announced that they will be releasing new special online exhibitions throughout the week. The lineup will include a 48-hour film screening, an Animal Crossing exhibition, a DIY exhibition for kids and a virtual tour of Fernando Zobel's abstract painting. Follow the weeklong celebration via their website and social media accounts.
Presidential Museum and Library – Manila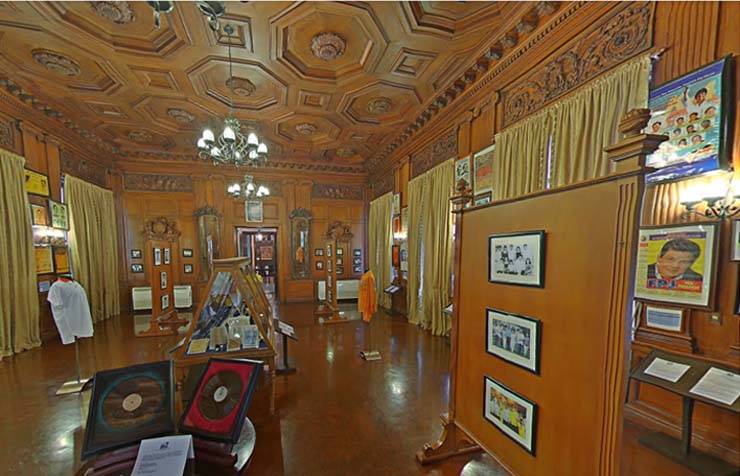 You don't have to book a museum tour reservation to explore Malacañang's Presidential Museum and Library with this 360° virtual tour via Google Arts and Culture. Get to know our rich political history with sculptures and portraits of previous presidents, copies of official historical records and even activist placards from the past tucked inside the Palace's Kalayaan Hall.
Pinto Art Museum – Antipolo
https://www.instagram.com/p/B9iSNieHGX6/
An interactive space that's also a worthwhile hiking destination is the Pintô Art Museum inside the pilgrimage city of Antipolo. The two-hectare contemporary art space puts forward a growing collection of works from  renowned artists  like Elmer Borlongan, Emmanuel Garibay, Joy Mallari and Rodel Tapaya among others. 
Pinto Art Museum's main catalogue and collections are up for viewing on their site, making it easier for people to access individual works. But as one of 2016's most Instagrammed museums in the world, they also encourage interested online guests to navigate the museum through the hashtag, #PintoArtMuseumTour which comprises their visitors' experience of the space. 
Museo de Intramuros – Manila
A fairly new museum which only opened to the public last May 2019, Museo de Intramuros houses around 500 religious artifacts found in old churches near and around the Walled City. If you didn't get the chance to drop by before, the Intramuros Administration partnered with Google Arts and Culture to create six online exhibitions of various religious sculptures. 
This includes a collection of ivory pieces from Macau and India, a short history of the image of La Purisima and other religious images created from the 16th to 19th centuries when the country was under Spanish colonial rule. The virtual tour also has a number of museum angles and views of Intramuros.
Ateneo Art Gallery – Quezon city
https://www.instagram.com/p/CAHnpY7HNqs/
Now located at the Arts Wing of Areté, Ateneo Art Gallery is actually the first museum recognized for Philippine modern art. The gallery showcases expanded collections of contemporary and experimental art projects such as those by the finalists of the Ateneo Art Awards 2018 as well as its permanent collection in different thematic contexts. You can explore the gallery's history and have a virtual tour of three of their past exhibitions through this link.  
Palacio de Memoria – Parañaque
https://www.instagram.com/p/B7lIJzOnj6f/
Palacio de Memoria, the new home of Casa de Memoria (an auction house for collectible pieces), is actually one of the few Roxas Boulevard houses that survived the Battle of Manila. The pre-war mansion was restored by the Lhuillier family to house their collection of European antiques, fine decorative arts and furniture along with its Juan Nakpil masterpiece flooring. 
Its intricately structured and ornamented rooms serve as event function rooms, dining halls, showrooms and of course, a place to auction Casa de Memoria's pieces. You can explore the mansion including their museum and chapel through their website's tour feature.
The Museum at De La Salle University-Manila
The Museum at De La Salle University is a university art museum with a collection of Philippine modern art donated by the heirs of Wili and Doreen Fernandez. In line with the university's aim to raise cultural and artistic consciousness within the community, several works of National Artists Fernando Amorsolo, Ang Kiukok, Carlos "Botong" Francisco, Jose Joya, Cesar Legaspi, Arturo Luz, H.R. Ocampo, Bencab among others, are displayed in the museum. 
The museum also welcomes new artists who aren't in the collection to exhibit their artworks at the hallway gallery of The Museum. Their website offers a virtual tour of the museum through a 360° view of the space along with its past exhibitions complete with optimized photos.  
The Jorge B. Vargas Museum – Quezon City
The Vargas Museum located inside the University of the Philippines-Diliman is a collection donated by Jorge B. Vargas, an alumnus of the university and the country's first executive secretary during the Commonwealth period. Its main collection consists of works by late 19th century artists such as Fabian de la Rosa and Fernando Amorsolo, Juan Luna and Felix Resurrecion Hidalgo.
Aside from the donated artworks, the collection also has stamps and coins, library, personal papers and memorabilia. The museum has been using the hashtag #VargasMuseumVirtualMode on its official Facebook and Twitter accounts to share works under the permanent Vargas collection and previous contemporary exhibitions presented at the museum. Each post showcases specific paintings along with each of these artworks' backstory for everyone's viewing. The people behind the museum also encourages viewers to share their own artworks through the hashtag. 
Get more stories like this by subscribing to our weekly newsletter here.
Read more:12 museums in Asia you can visit virtually anytime, anywhere
For #MuseumWeek2020, National Museum crowdsources art, culture stories amid the pandemic
A Brutalist museum revisiting the Martial Law era is set to rise in 2022
Writer: JOY THERESE GOMEZ
ART LEVENSPEIL SANGGALANG