Learn Filipino Sign Language via FB Live and help stranded students, faculty and volunteers
De La Salle-College of Saint Benilde School of Deaf Education and Applied Studies will hold free 30-min FSL sessions starting this Saturday, May 30
May 25, 2020
The De La Salle-College of Saint Benilde School of Deaf Education and Applied Studies (SDEAS) announced that it will be holding 30-minute Filipino Sign Language (FSL) sessions starting this Saturday, May 30 through their Facebook page. The livestream will be free but participants can also choose—and are encouraged—to donate a minimum contribution of P350 for an FSL learning kit, which they can use to further study on their own at home even after the sessions are done.
The monetary donations will support the SDEAS deaf community members—students stranded in their dormitories, FSL Learning Program faculty who are on no work no pay scheme and for FSL Access Team for COVID-19, who render their services as media interpreters in daily news in major broadcast networks during this time of pandemic—through its #SignForSigns fundraiser, which will provide them with food and transportation allowance to return to their provinces.
To donate and access the learning kit, register through this Google Form and pay through bank details listed in the form.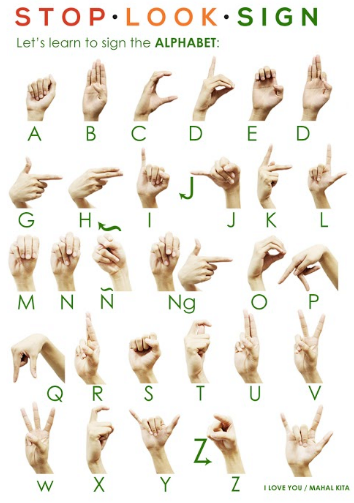 SDEAS FSLLP Faculty Deaf Relay Interpreter Ms. Bernadette Infanta will be leading the sessions.
In November last year, the FSL Bill was signed into law in a bid to "promote the rights of the deaf to identity, expression, and communication."
Under the law, FSL shall be recognized and supported as the official medium of communication in all transactions involving the deaf. "In compliance with the United Nations Convention on the Rights of Persons with Disabilities, the state shall promote, protect, and ensure the full and equal enjoyment of all human rights and fundamental freedoms of person with disabilities," the bill states.
Header photo courtesy of DLS-CSB SDEAS
Get more stories like this by subscribing to our weekly newsletter here.
Read more:
Filipino Sign Language Act is now a law. Here's what we should expect
Everything you need to know about the deaf's experience of music in 12 minutes
Senate passes bill promoting Filipino sign language, deaf rights
TAGS: De La Salle - College of Saint Benilde deaf facebook live filipino sign language fsl