Last night, June 2, the House of Representatives approved on second reading the controversial House Bill No. 6875 or the Anti-Terrorism Act of 2020. While most have taken their protest against this move to the digital space, several groups have found ways to take to the street.
Groups and partylists such as Kabataan, ACT Teachers Partylist, Gabriela Women's Party, National Council of Churches in the Philippines, the National Union of Students of the Philippines, College Editors Guild of the Philippines and more have gathered outside the House of Representatives today.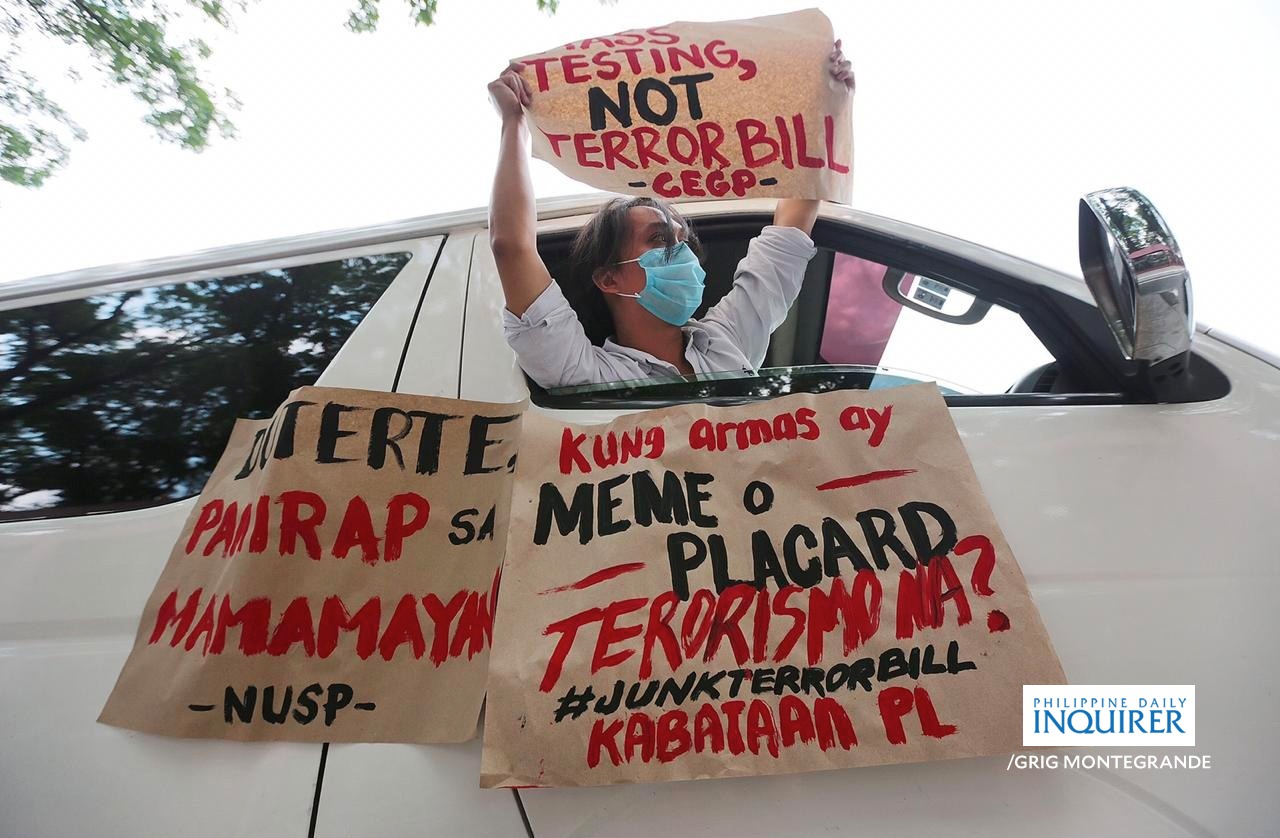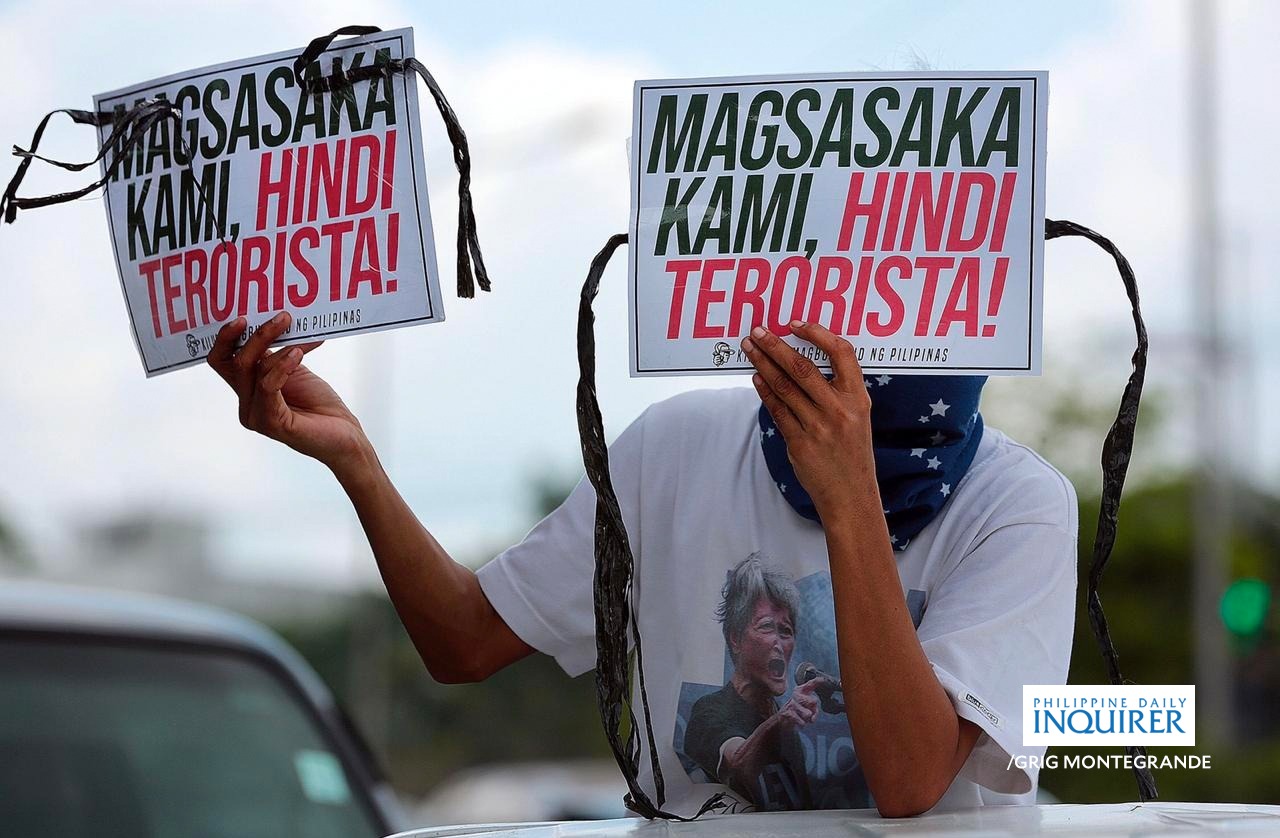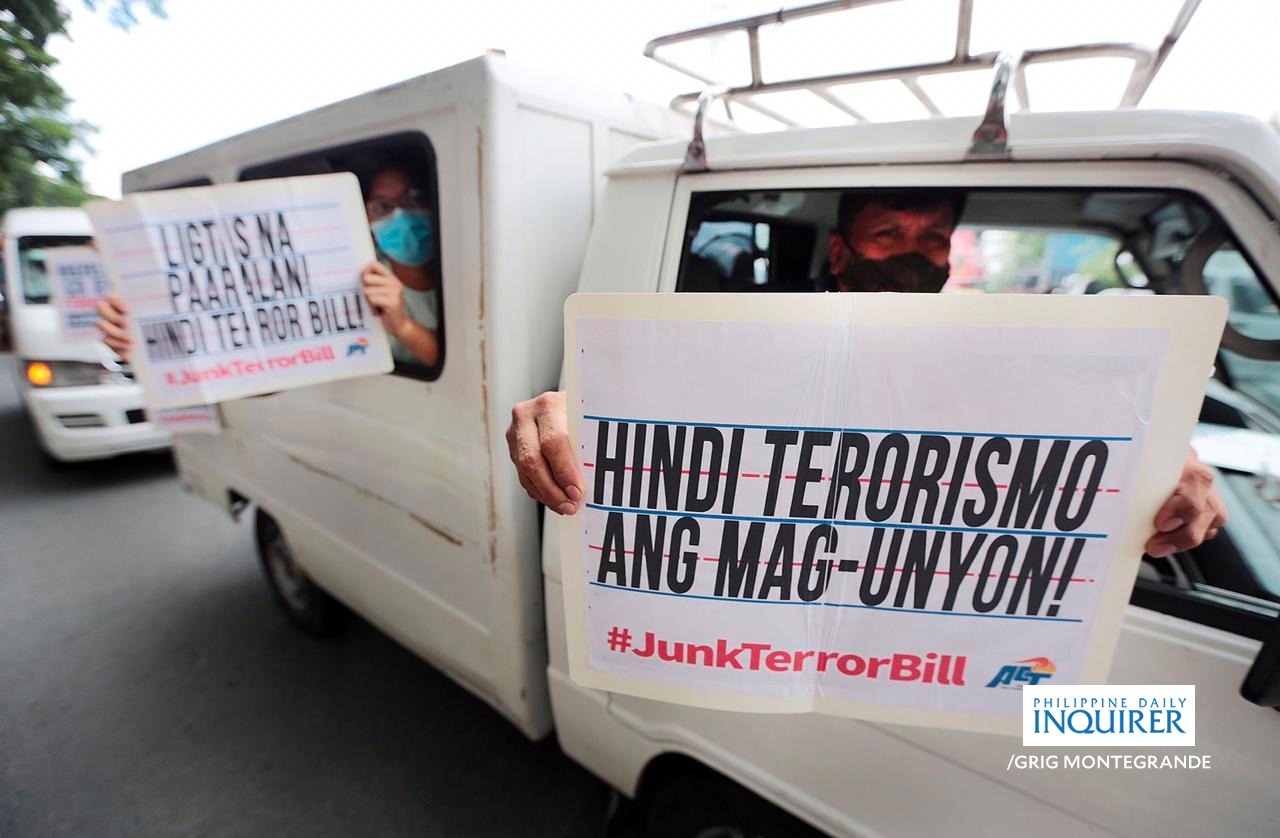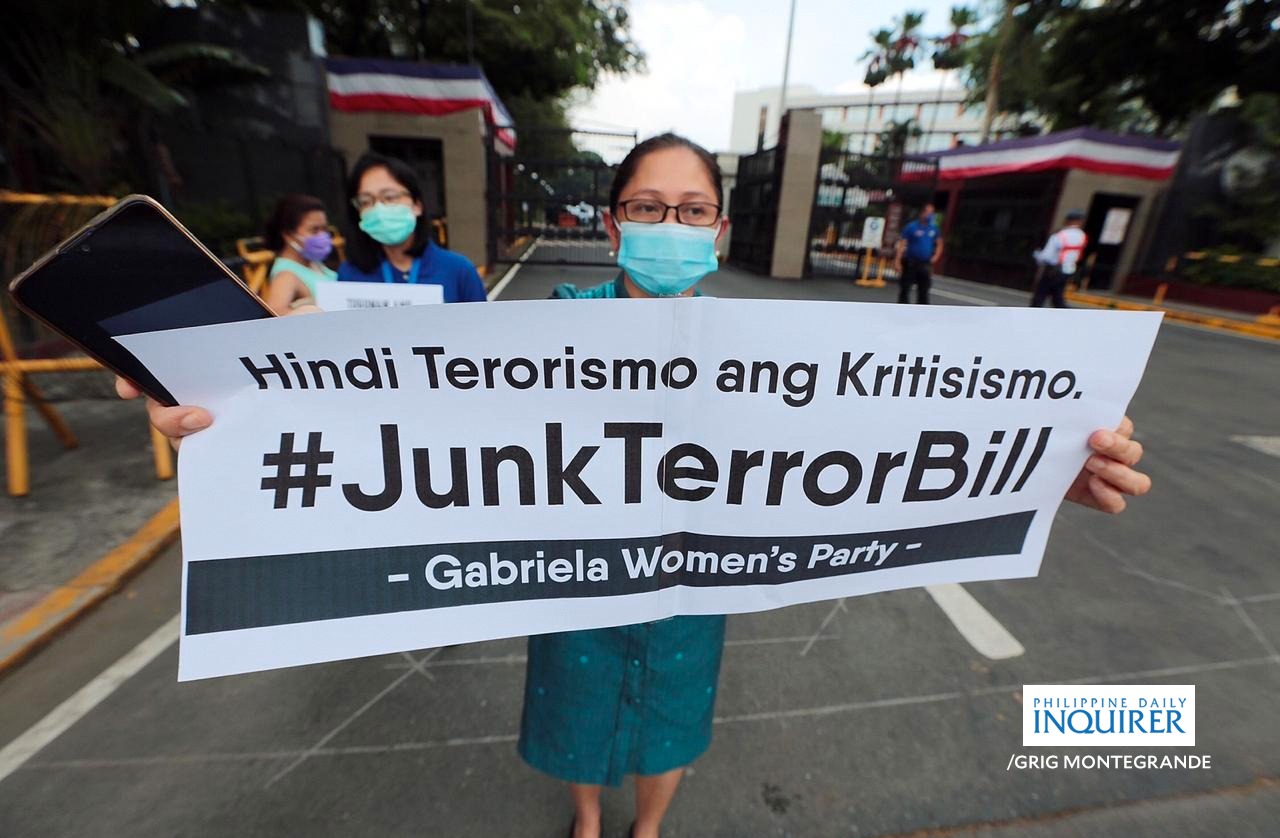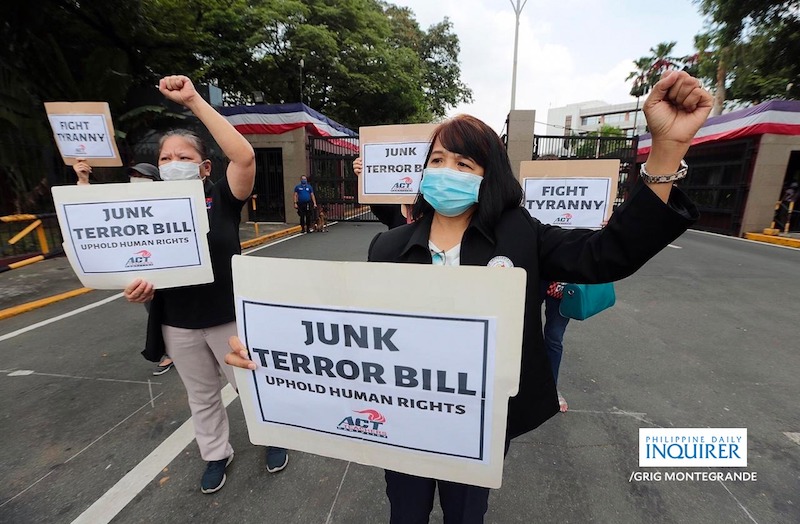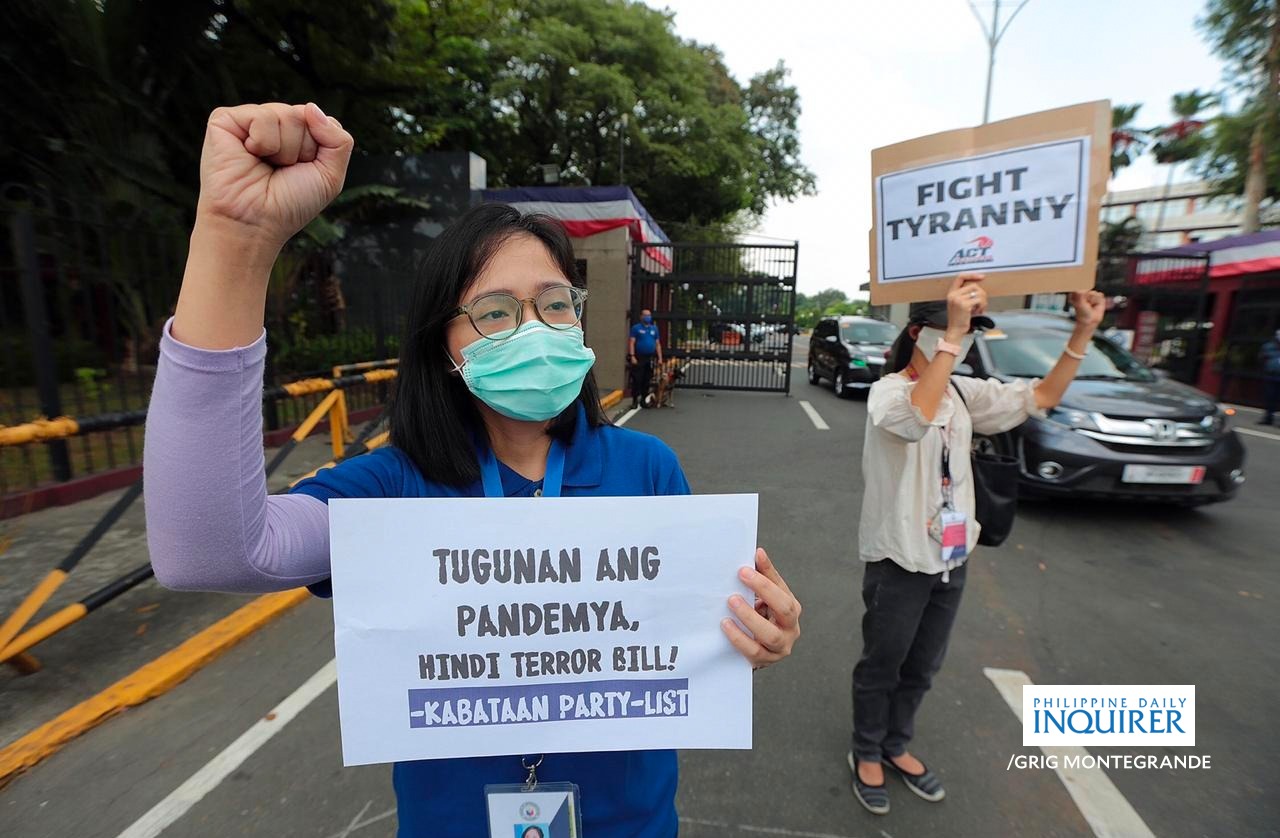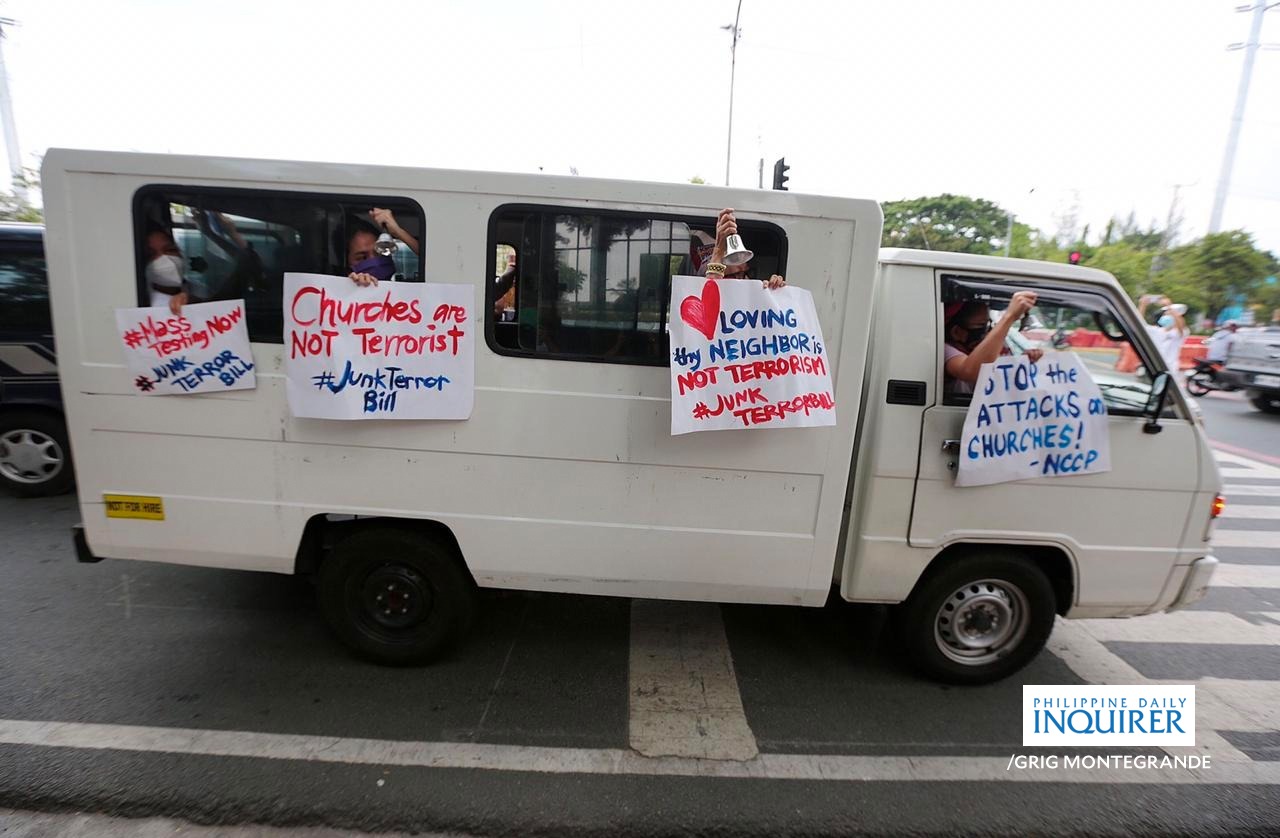 The House is currently voting on the bill on third reading as of this writing.
However, the House minority bloc has expressed opposition to the swift passage of the bill through the filing of House Resolution No. 944 on Tuesday June 2, saying there is a need for sufficient time "to intelligently deliberate on serious penal provisions and its grave implications," Inquirer reports.
Those who cannot physically join protests can still participate by contacting lawmakers:
If we can't march, we're going to their inboxes 📣 Reach out and let these lawmakers know why they need to #JunkTerrorBillNow before congress adjourns. pic.twitter.com/bDtx2lnF73

— SCOUT (@scoutmagph) June 2, 2020
All photos by Grig Montegrande of Philippine Daily Inquirer
Get more stories like this by subscribing to our weekly newsletter here.
Read more:
Terrorism undefined: The Anti-Terrorism Bill is an indication of an authoritarian regime
House of Representatives OKs second reading of Anti-Terror Bill. Third reading approval up next
This bill wants to increase politicians' allowable campaign spending. How will it affect elections?