There's no one-size-fits-all-needs bike. Can these customizable Filipino-made wheels be it?
Bike maker Alex Silva's Compact Utility Bike project aims to boost our cycling culture by building models custom-made based on different needs
Jun 3, 2020
There were various precursors to the rise of cycling as a preferred mode of mobility around the world. 
In the Netherlands, where, as of 2019 there are 1.3 bikes per capita (one of the highest worldwide), it took thousands of automobile-related fatalities (some of them children) for the Dutch to realize they needed to reclaim the roads and pedal instead.
Japan, which as early as the 1920s had a mass cycling culture—overwhelmingly so that by the '70s locals were complaining about bikes clogging the roads—realized the need for a democratized mode of transportation sometime between its industrial revolution and postwar efforts.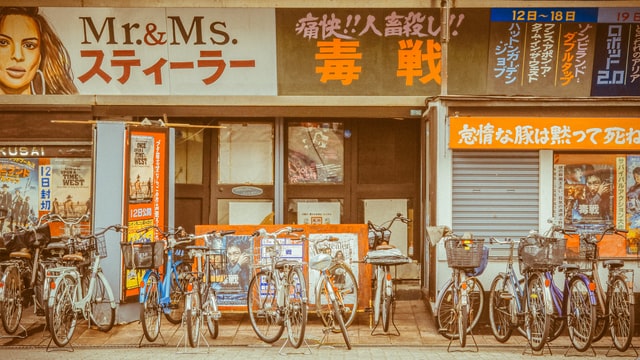 Locally, some are arguing that this public transportation nightmare brought about by quarantine and the subsequent ban of mass transport vehicles like jeeps, UV Express vans and buses is just about the right opportunity to push for a mass cycling culture here.
[READ: Commuters were stranded at roads on first day of GCQ, but MMDA blames them for chaos]
But this is not to say we don't have one in existence. Robert Siy, chief planner of Pasig Transport and a biking advocate will be the first to tell you otherwise. 
Reprioritizing cycling
"We already have quite a cycling culture. Look at any bicycle rack in the city—you'll hardly find an empty one. Just because we've never noticed it doesn't mean it's not there," Siy told Nolisoli.ph.
[READ: Are we ready to have bikes as the "new normal" mode of transportation?]
Why it isn't as wide-spread and encouraged even is a question of safety and integration in urban planning. Siy, in a Multisport.ph interview, said that more than just making roads unfit for cyclists, "The state of infrastructure creates this culture where we look down on cyclists because we see them as invaders who can't afford or access decent means of travel on the roads aka cars." 
Just yesterday, the Metro Manila Development Authority threatened to sue and fine volunteers, who put up makeshift barricades along Commonwealth Ave. in Quezon City in the absence of the promised bike line that will protect the pedaling public from reckless car drivers while plying the highway. Nevermind that many people returning to work on the first day of NCR's general community quarantine took two wheels to travel in the absence of a robust public transport system.
[READ: A cycling advocacy group improvised a bike lane along Commonwealth, but MMDA had it removed]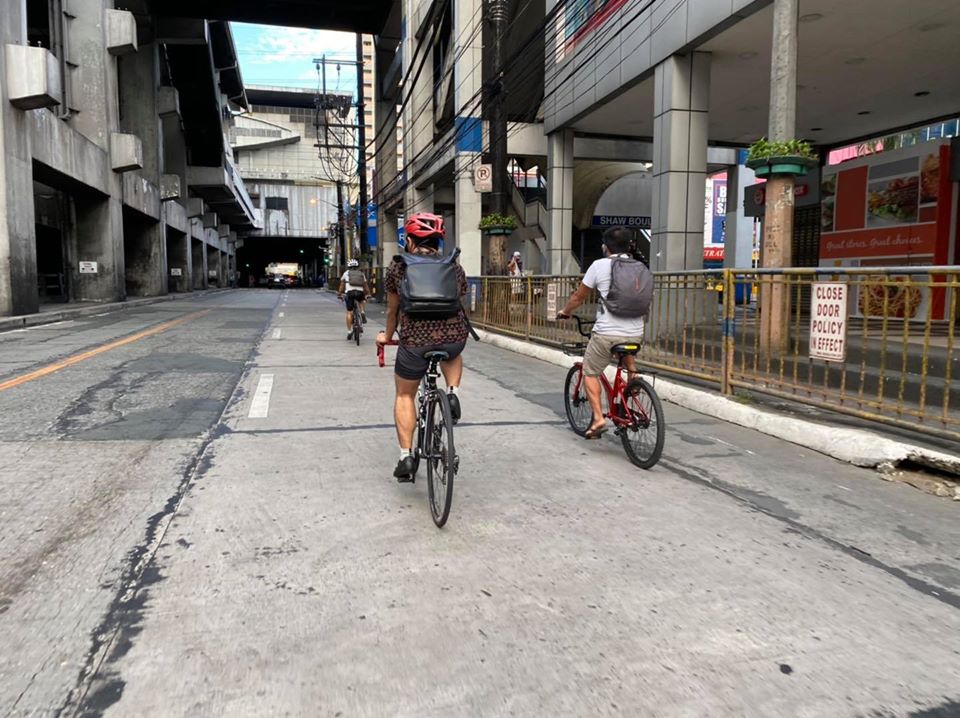 But other than the absence of biker-friendly infrastructure, specialty bike maker Alex Silva of Compact Utility Bike (CUB), a workshop specializing in customizable front loader bikes, said there is also a need for bicycles specifically designed for our daily needs not just for leisure and getting around.
Utility as a priority
On a Facebook post, which was later published as an opinion piece on Rappler, Silva said we should examine the suitability of bikes in the market "in our coming and going from point A to B with our bags, groceries, children, tools of trade, in sunny or rainy weather, on streets with potholes and sharp debris."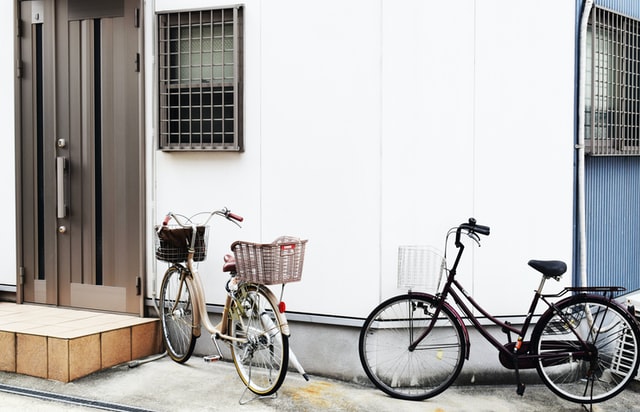 He proposes a widely customizable model based on the western front loader cargo, which allows for multiple passengers and/or ample space for whatever we want to bring along in our daily rides. Think Japan's ubiquitous mamachari or "mom's bicycle:" lightweight and user-friendly, not to mention built with enough room for baggage (or even toddlers in newer customized versions).
Having lived in Japan for some time, Silva wanted a bike that can help transport his kids to and from school, which is easy to use in congested spaces and also appropriate for his built. 
This led him to create a prototype using parts from discarded bicycles, which he then used to transport goods for sale and cooking supplies. That's when Silva realized his project's potential to help bolster the country's biking culture. 
However, he sees another hindrance. "All the bicycles we get are imported at problematic 'yon kasi [most of] the time, ang dinadala nila na bike sa atin ay pang-sports and recreation," Silva said referring to readily available units in the market. "That affects how we use the bike. Kapag medyo matanda ka na, hindi ka na maka-bike because they're not friendly to old people. Kapag medyo bata ka pa, all these bikes are too big." 
Not to mention, these bikes cost upwards of P2,000 for basic builds like BMX (aka laborers like construction workers' choice of ride) and anywhere between P4,000 to P6,000 for folding bikes and mini velos or small-wheeled adult bicycles. Custom builts, on the other hand, are on a whole new different ballpark: P20k and above.
Made by Pinoys for Pinoys
According to Silva, the closest most viable models are those available in Japanese surplus shops, which are beginner-friendly and equipped with baskets. He also prefers this model as a foundation for his customizable designs at CUB.
Late last year, Silva took on a project for a father from San Mateo who needed a ride to transport his son to Pasig City for his weekly cerebral palsy treatment. Using a Japanese model and with donations, CUB was able to build a front loader cargo bike with a comfortable seat where the boy could lie while his father pedals.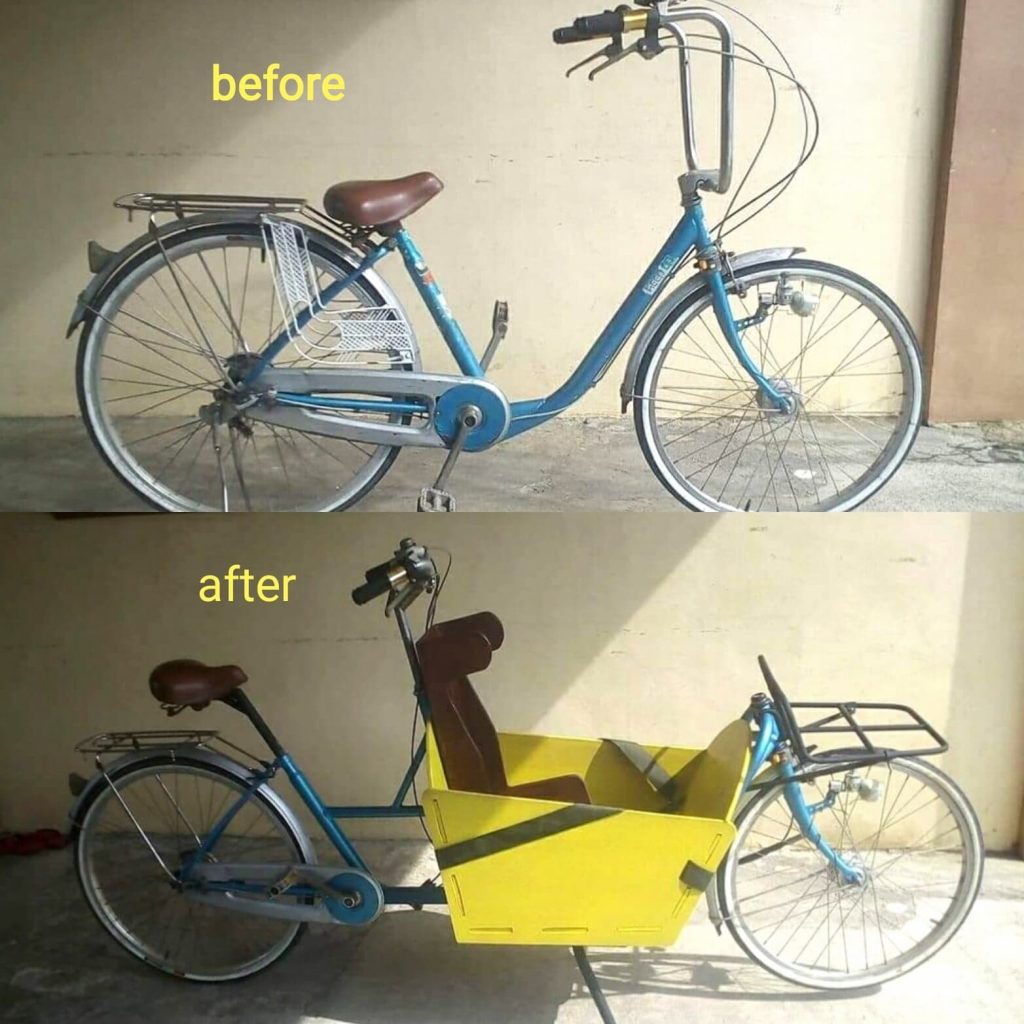 However, the downside to these seemingly perfect bikes for Filipinos is its replacement parts are hard to find locally. This is why he is also advocating for a local bike manufacturing and repair industry. 
"Local community workshops similar to the backyard industry, which produced jeepneys and tricycles, will be more conducive to innovations and customizations required by a variety of users," Silva said, calling on the government and private sector to invest in this industry, which can also bolster economic activity.
It can all start with frame building, he said, as the frame is one of the major determinants of how a bike can be appropriate for intended use. "Of all the parts of the bicycle, the frame is the one we can easily manipulate in the context of the tools and skills available to us." He cites the ingenious use of local materials like bamboo by local makers like Bambike.
Of course, there are already existing small businesses that do custom frames appropriate for specific uses. There's Bryan McCleland's bamboo bikes, Pinoy mountain bike brand Rurok, folding bikes by Nyfti and many other local bike businesses.
The demand for specialized bikes in the country, according to Silva has boomed and waned over the years, often dictated by overseas market trends. "From road bikes to BMX, to mountain bikes, to fat tires and the most recent, gravel bikes and electric bikes—common to all of these is that they are designed for sports and recreation."
Through CUB, he hopes to create a truly Filipino-made bike for the everyday Filipino—may that person be a commuter, a recreational rider, a parent or a business owner—with utility in mind. "We also do not lack skills and ingenuity. Filipinos are all over the world creating and building. And again, we have the history of the jeepney and tricycle to prove that."
Get more stories like this by subscribing to our weekly newsletter here.
Read more:
More space for bikers: QC gov't plans to extend city's bike lane to 161km
A cycling advocacy group improvised a bike lane along Commonwealth, but MMDA had it removed
LOOK: Bikes fill mall parking lot proving just how space-efficient this mode of transport is
Cycling may be the future of city transport. But how about the adults who can't bike?
TAGS: alex silva bicycle bike cargo bike compact utility bike cycling front loader cargo bike world bike day