La Chinesca is meant to be chef Bruce Ricketts' hangout place after service, "a place where he can eat food he loves without actually cooking it," says fiancée Jae Pickrell.
Hence it's a very personal side of Ricketts that we see at La Chinesca. As he was fondly called "chino" back in the United States where he worked for six years, Ricketts decided to name his latest venture after Mexico's Chinatown. His sixth restaurant sits on a nondescript street corner not far away from Sensei. There are no signs bearing its name; the only landmark is the restaurant Amalia's right beside it.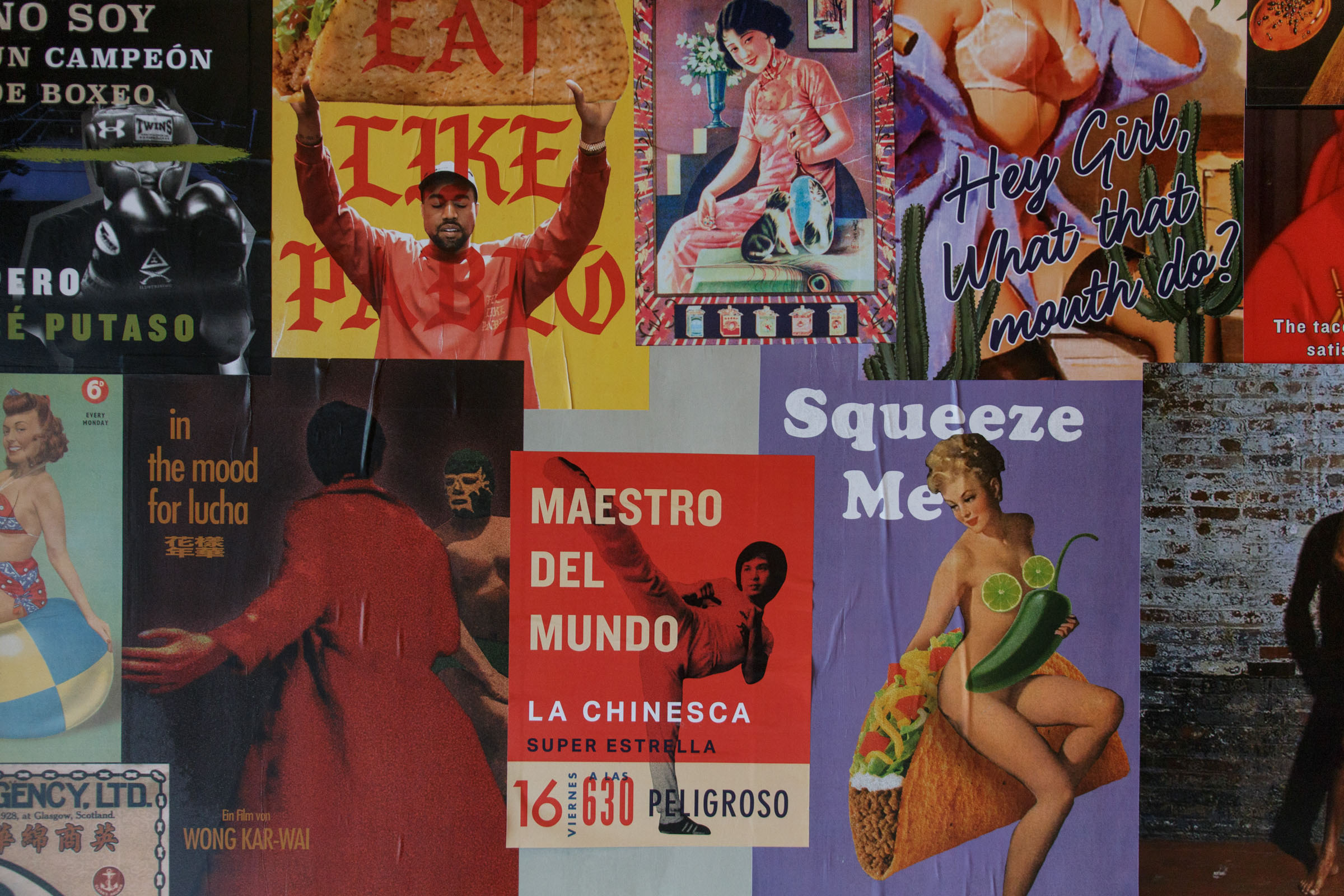 Enter and find the concrete walls of the 20-seater space filled with posters that were handpicked by Ricketts and his fiancée Jae Pickrell. Every poster is an allusion to their personal lives—favorite movie posters, pictures of pets, family members, and favorite artists, and fashion magazine covers—and was Photoshopped to death by Serious Studio to make it taco-related. They even had Tupac's "Thug Life" tattoo edited to "Taco Life."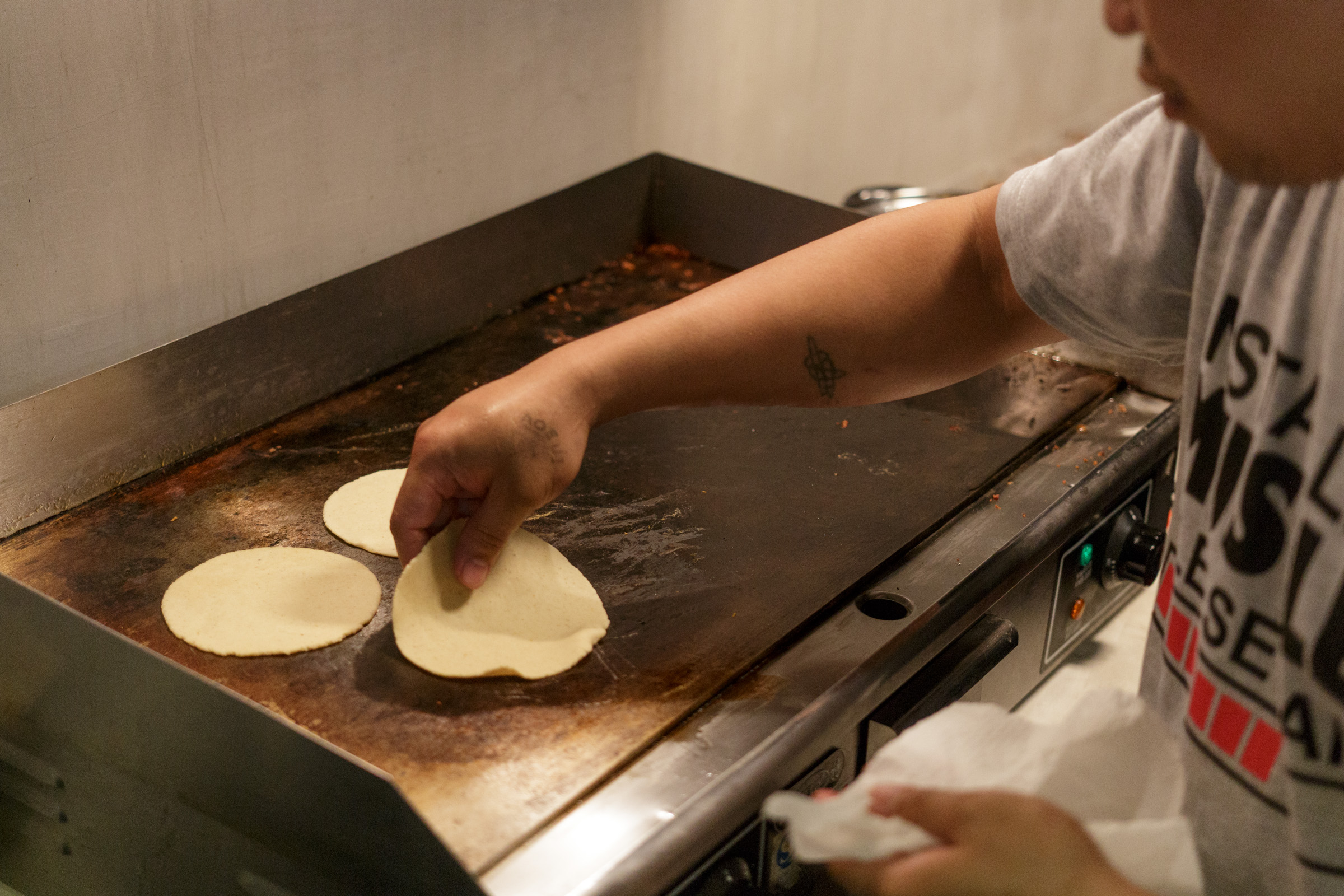 Their staff underwent rigorous training with him to perfect cooking tortillas from scratch. With a hot griddle, a secret mixture of corn and water, and a precise number of flips, Ricketts and/or his staff cooks every tortilla upon order. There are seven taco variations to choose from, or one could try their sole tostada offering.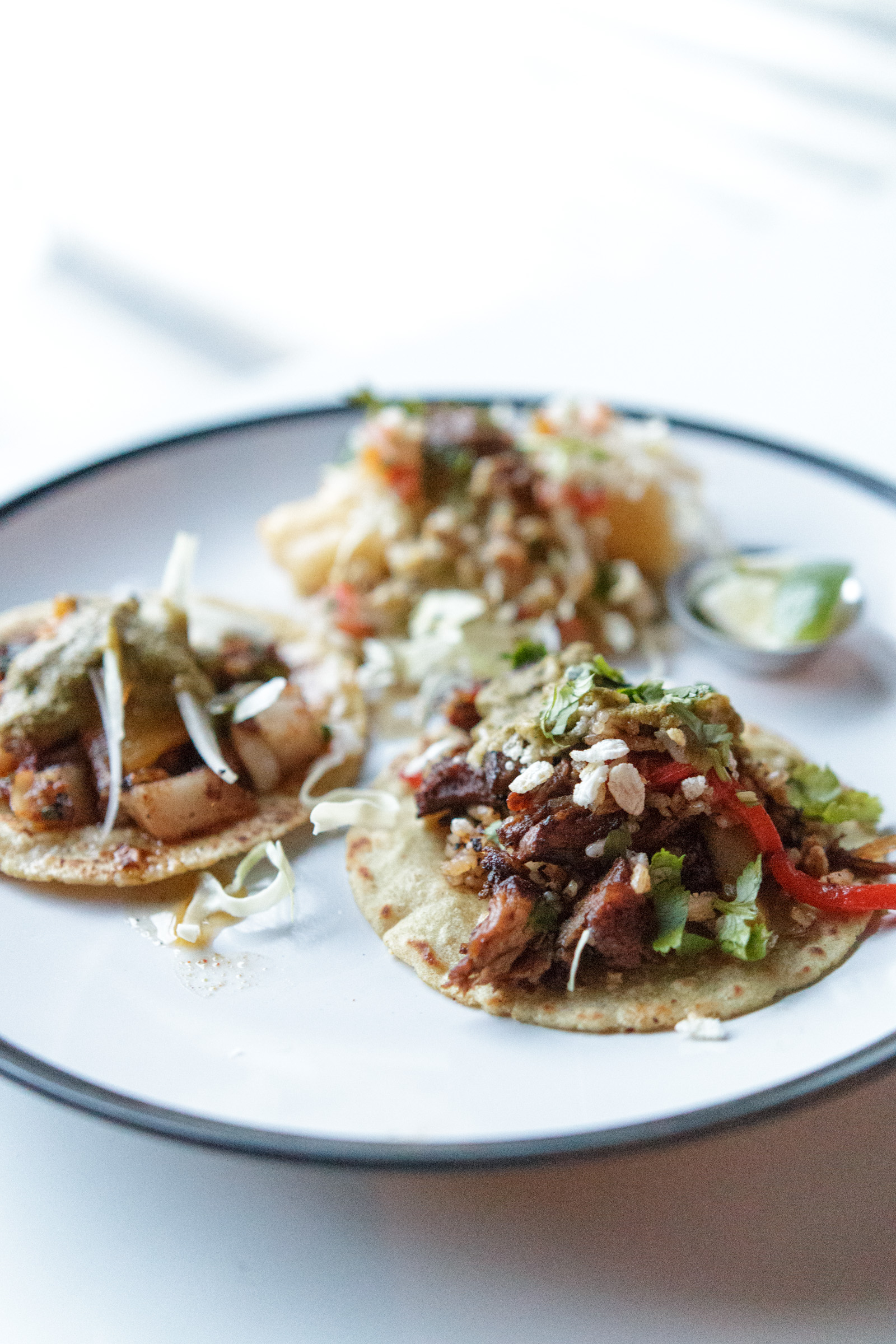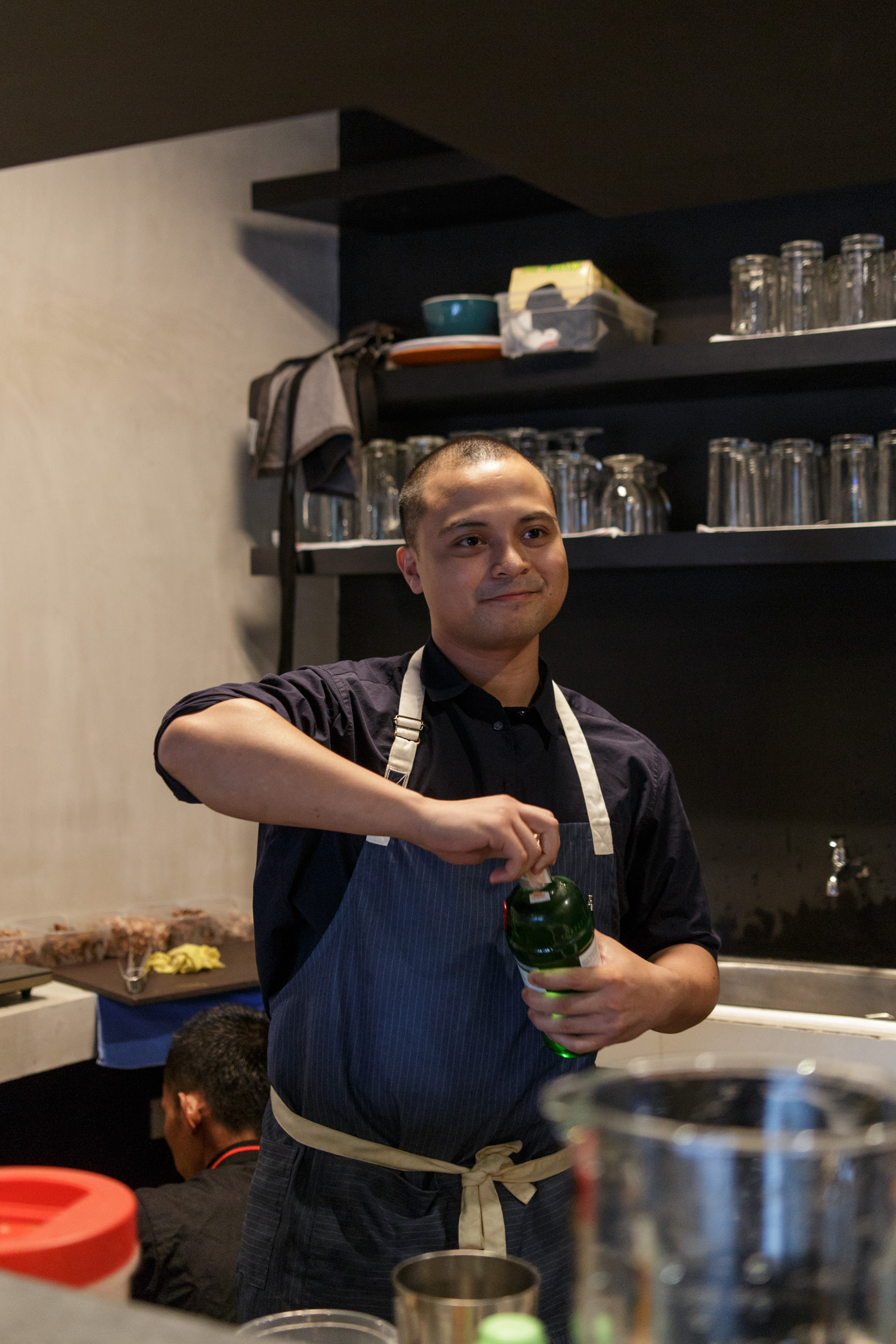 The Huachinango is an ode to Ricketts' days spent vacationing in Baja California, a Mexican state where seafood abounds. Apart from the battered fish fillet sitting atop a fresh piece of tortilla, the combination of burnt garlic cream and different kinds of salsa makes this taco burst with flavor in every bite; it surprises you with the right punches of tanginess, heat, and even sweetness. His take on Carnitas is another story: taking the familiar sisig and combining it with the sweet-sour taste of pineapples, Ricketts has created a dish that denotes his boldness and creativity. One order of the Tuna Tostada introduces a new take on Mexican food, with slivers of fresh tuna, slathered with doubanjing mayo and salsa, sitting atop puffed tortillas.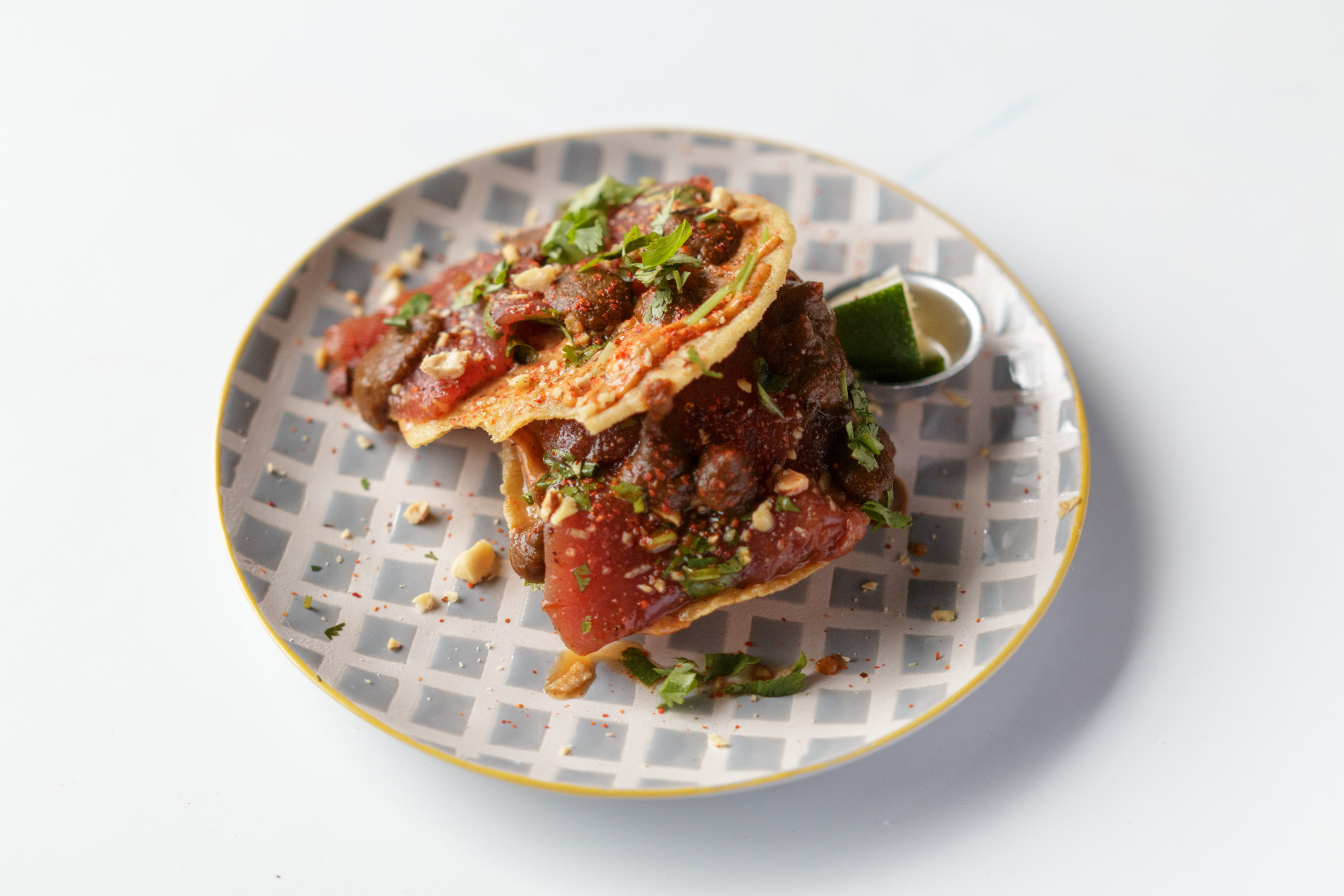 Meant to be a late night haunt, La Chinesca also serves cocktails that don't scrimp on liquor and complexity of flavors. La Fresa is Ricketts' interpretation of agua fresca (cucumber water), a gin-based drink with lime, cucumber, aloe vera, and hints of sesame leaves. The headache-inducing Marocha, meanwhile, has papaya, pineapple, orange, and mezcal.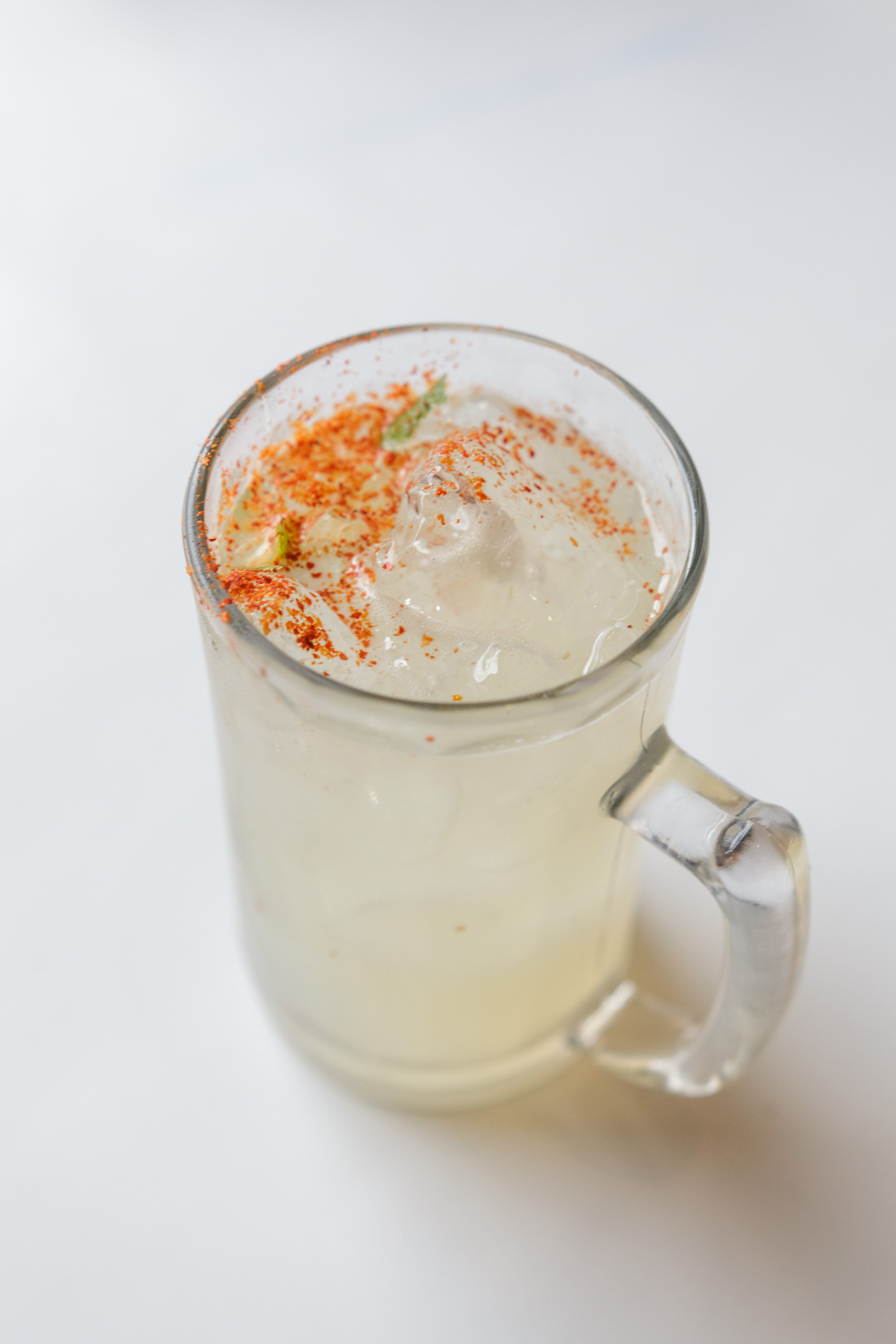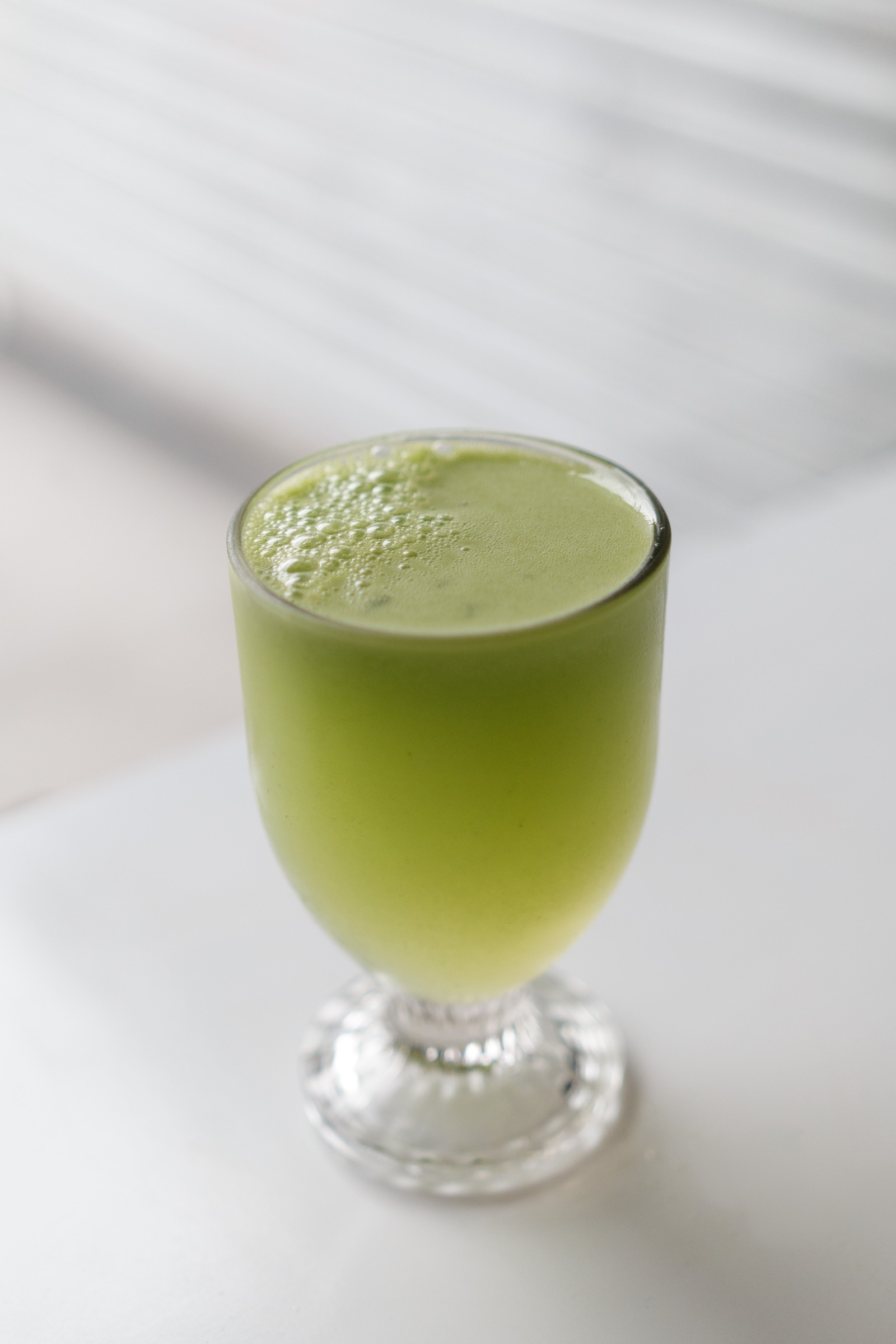 La Chinesca does not claim to be an authentic taqueria; instead, it is Rickett's celebration of flavors, culture, and life. "It's easy to make food taste good, but the goal is to make the person from that culture happy. If I cook Mexican and a Mexican person comes in my restaurant, even if my food is not authentic [to his culture], I still want him to feel that it was made by someone who respects it," he concludes.
Writer: DENISE DANIELLE ALCANTARA
PHOTOGRAPHY JL JAVIER